WotC staff are dropping cryptic hints about campaign settings again! A couple of week ago
it was Spelljammer
; this time, it's
Dark Sun
. At Gary Con this year, during a D&D panel, WotC's Mike Mearls said of the psionic Mystic class --
"we don't need that class until we do Dark Sun."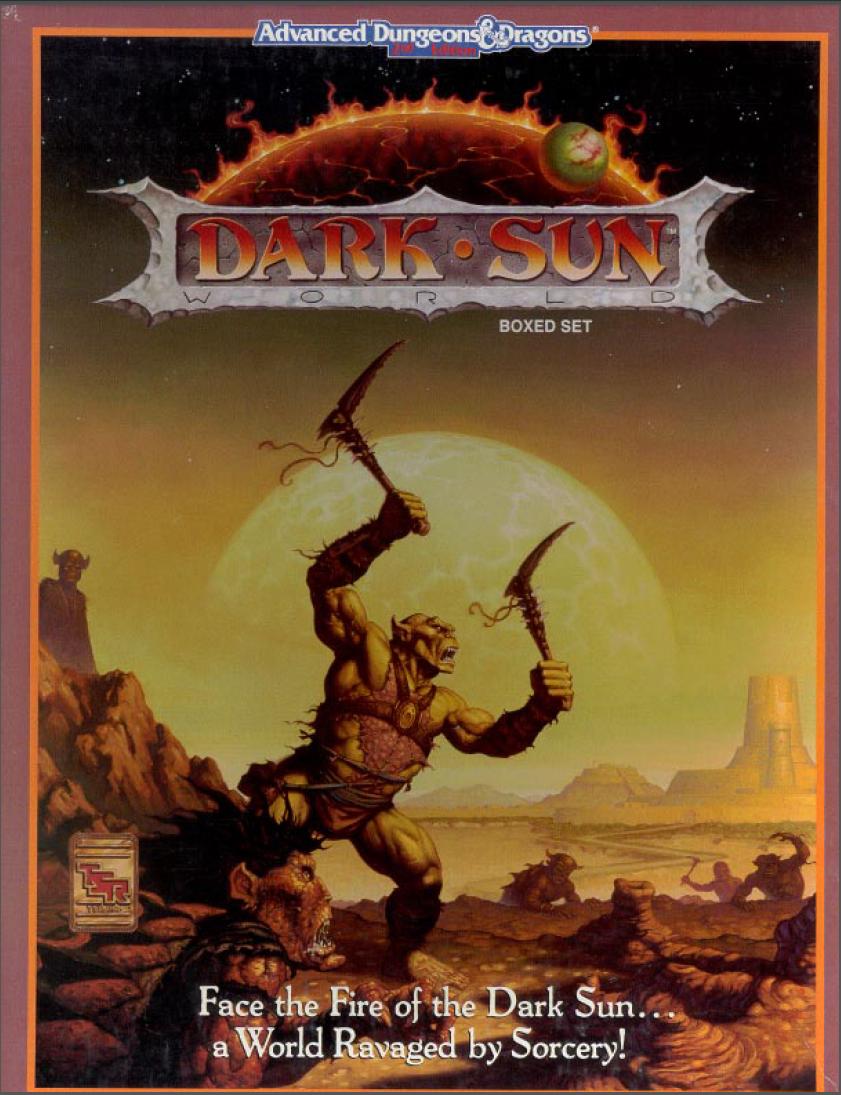 He followed it up with with the usual note that he can't make product announcements and that all settings were part of the multiverse. You
can hear the seminar on the Plot Points podcast
.
"Ben recorded a seminar wherein six game designers who worked on Dungeons and Dragons (Skip Williams, Jon Pickens, Zeb Cook, Ed Stark, Steve Winter, and Mike Mearls) talk about game design. During the talk, current lead designer Mike Mearls may very well have let slip what the next classic D&D game world he will be reviving next!"
Dark Sun
was a campaign setting released back in the 1990s, and was a post-apocalyptic desert world called Athas, with psionics in abundance and dark survivalist themes. It made a reappearance in 2010 for D&D 4E.
[FONT=&quot]Save[/FONT][FONT=&quot]Save[/FONT]​