Cythera e'Kiernan, Bronze Dragon Disciple
After the wizard leaves, Cythera shrugs and replies to Ben,
"Would you pardon us for a moment while we discuss. "
Gesturing to Bren and Fury to step aside for some privacy, she begins to talk when they cannot be overheard,
"I can respect Ben feelings on this, but he might not be exactly objective either. Nor did he actually do the work of defeating Rattegift."

"Constructing a workforce of servants is not the same thing as enslaving people who were once free and deserve to remain free. Unless the consortium is breaking laws, I do not really have an issue with selling the information. I was more worried about abuse of power than anything else, since I would feel responsible should something terrible happens."

"But, we can always check in on them later and deal with it ourselves. Perhaps that oversight can be a part of our agreement with them."
She looks to Fury and Bren with an expression of inquiry.
[sblock=OOC]Actually, as a player I would like to take the wizard up on the offer to gain access to the shopping. This might not be possible if the whole group cannot accept the deal. Cythera can justify doing so with her alignment and personality. The NPC was just making it hard to trust him.
[/sblock]
[sblock=Mini Stats]
Initiative:
+8
AC:
25 (22 flat-footed, 15 Touch)
HP:
87 Current: 87
CMB:
+13
CMD:
28 (29 vs. Sundering)
Fort:
+8
Reflex:
+9
Will:
+8
Conditions in Effect:
Arcane Strike (+1 dmg), Power Attack (-2 Att/+6 dmg), Furious Focus (no penalty for 1st PA), Overhand Chop, Bless (+1 Att)
Current Weapon in Hand:
Glaive
Chakram:
8/8
Claws:
5/5 rounds remaining
Battle Dance:
14/14 Rounds Remaining
Spells Remaining:
Cantrips: (Read Magic, Detect Magic, Resistance, Light, Prestidigitation, Mending)
1st Level 5/5 (Cure Light Wounds, Timely Inspiration, Grease(DC13), Vanish)
2nd Level 3/3 (Glitterdust(DC14), Minor Image, Gallant Inspiration)
Carak
Initiative:
+2;
Senses:
low-light vision, scent;
Perception:
+8
AC:
16 (flat-footed 14, touch 12)
HP:
13/13
CMB:
+3
CMD:
15 (19 vs. trip)
Fort:
+5(6)
Reflex:
+5(6)
Will:
+1(2)[/sblock]___________________________
Cythera e'Kiernan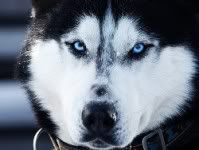 Carak