4.4.12

(Ezabard the Non-Zombie!)

Seeing premonitions of his doom, Ezabard unleashes his most powerful magic, the MIGHTY

meteor swarm

in the hopes that it will be too strong for Vecna to stop!

Vecna utters a

dread word

at Ezabard, and the spell is

interrupted

(Roll 16+6=22 vs DC 19 Intelligence check), taking

4 psychic damage

as his spell is foiled.

He then begins to

cry tears of desperation

, knowing even his greatest magic was no match for the dreaded archlich!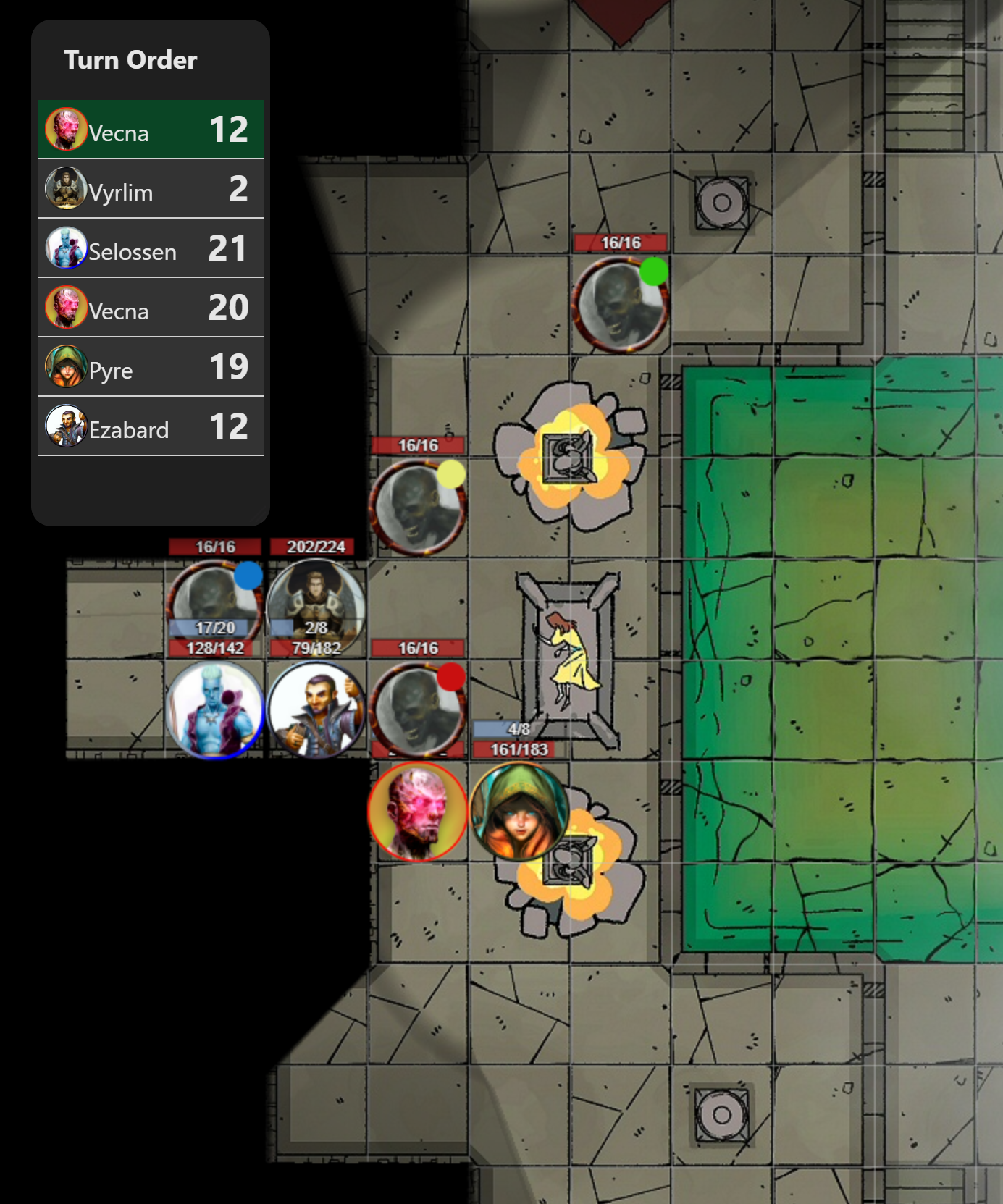 It is now Vecna's Turn on Initiative 12.