Hello everyone, Darryl here with this week's gaming news! ICv2 Quarterly Sales Rankings in,
Masters of the Universe
RPG announced, life-size
Pathfinder
goblin figure,
Dungeons & Dragons
themed card game, and more!
Don't forget, you can get all the week's gaming news with
Morrus' Unofficial Tabletop RPG Talk!
This week, Morrus and Peter are joined by Rich Lescouflair to talk about his sci-fi 5e RPG Esper Genesis
! And this weekend, we're going to have
Eberron
creator Keith Baker on to
not only talking about Exploring Eberron but to give away three copies to listeners
!
In case you missed it elsewhere on EN World this week: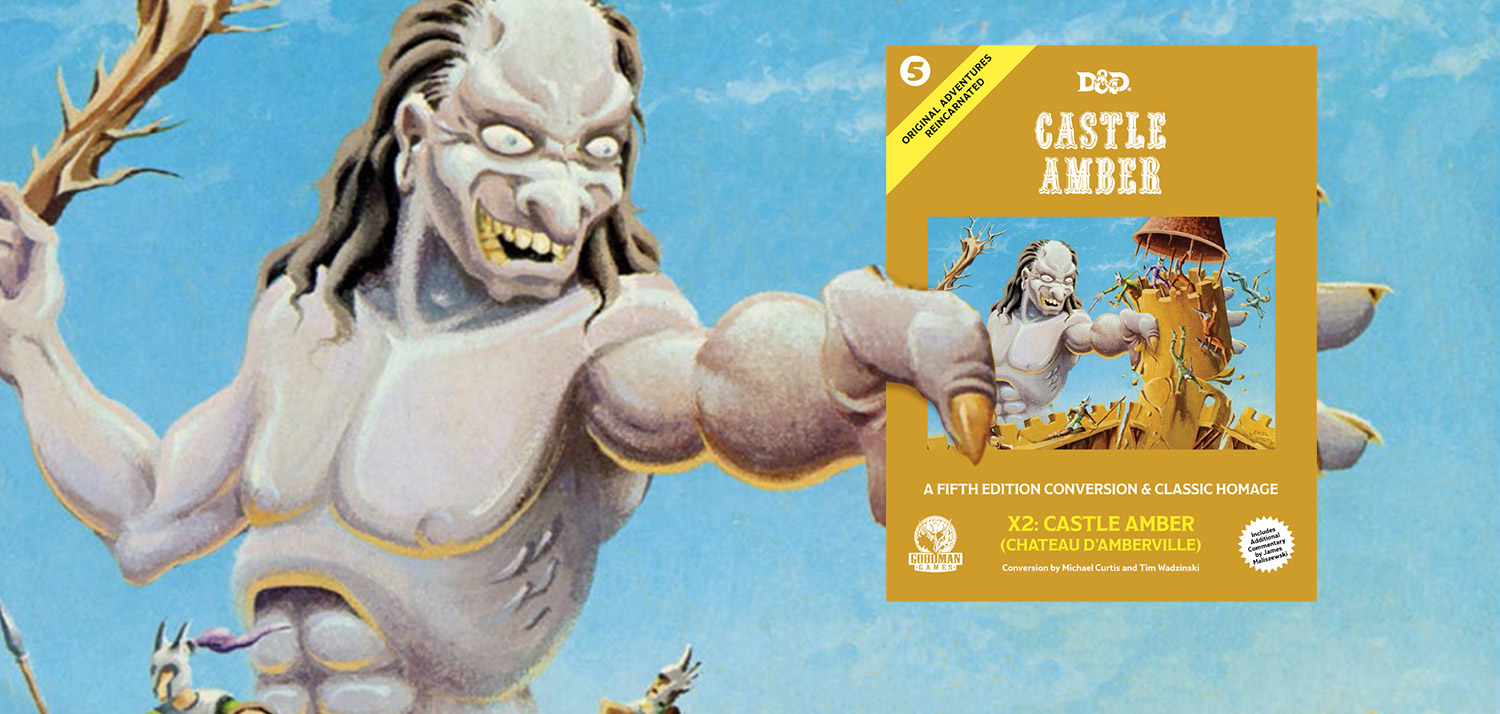 ICv2 released its quarterly sales results for the Spring of 2020
. In the tabletop RPG segment, ICv2 added a new category of "5e Compatible" which is a catch-all for all third-party 5e material regardless of publisher.
Dungeons & Dragons
topped the list followed by
Pathfinder,
the new 5e-Compatible category coming in third,
Starfinder
in fourth place, and
Cyberpunk
coming in at fifth. Overall, the hobbyist game market has taken a serious hit due to manufacturing shutdowns, store closures, distribution issues, and a general economic downturn due to the pandemic. ICv2 says that it is the biggest event-driven sales impact since immediately following the September 11, 2001, terrorist attacks. However, the year started off strong and this is the first major downturn in the hobbyist game industry in a very long time, which has had year-on-year growth for several years now.
As for the rest of the market,
the collectible games sector seems to bounce between Magic: The Gathering and Pokemon TCG
with the former taking the top spot in hobby channels and the latter leading in mass channels.
D&D Icons of the Realms
, which is categorized as "collectible" since it's sold in blind boosters, landed in the fourth spot in hobby channels and in overall sales.
The top three board games
were
Pandemic, Root,
and
Quacks of Quedlinburg
while the
top three non-collectible card/dice games
were
Codenames, Dominion,
and
Marvel Legendary
.
Non-collectible miniatures were, of course, dominated by Games Workshop
with
Warhammer 40K
taking the top spot even before the new edition came out and
Age of Sigmar
, the Warhammer Fantasy game, in second over
D&D Nolzur's Marvelous Minis, Star Wars Legion,
and
Pathfinder Deep Cuts
.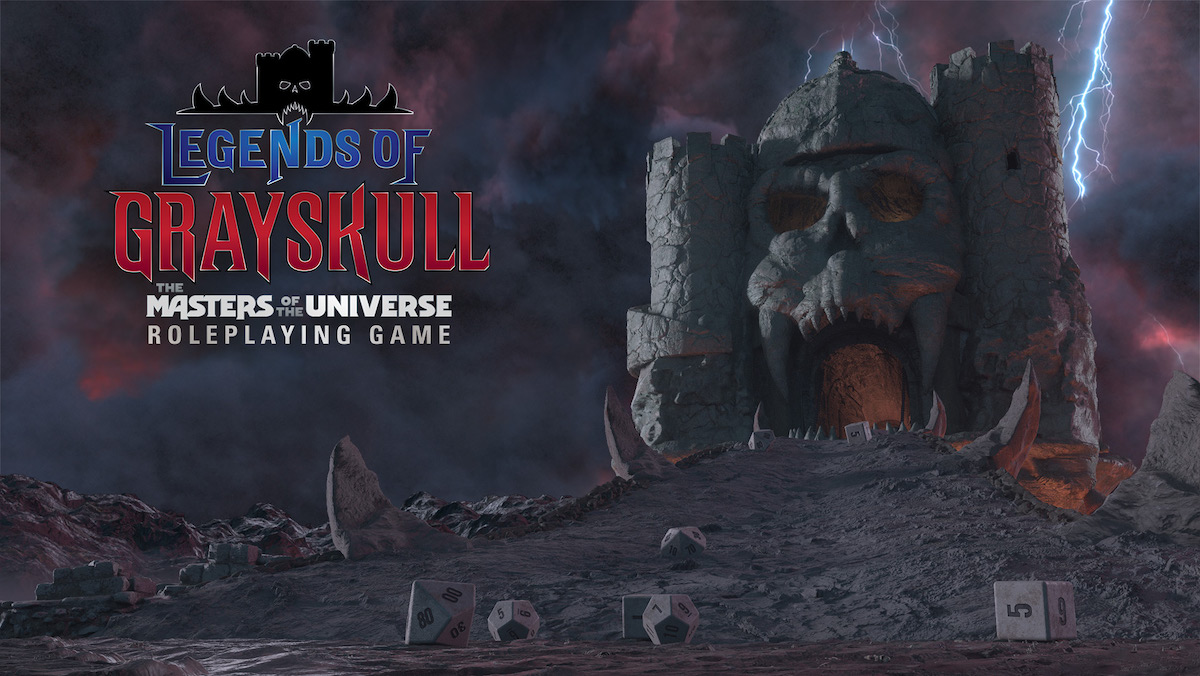 By the power of Grayskull, Fandom has the power! And the power is the Cortex system!
It amused me, okay? Anyway, Fandom announced a new roleplaying game based on
Masters of the Universe
, the 80s cartoon series also known as
He-Man
and its spin-off
She-Ra
. The new game,
Legends of Grayskull
, will use the Cortex Prime system to bring to life the science-fantasy land of Eternia. Additionally, the game will have a digital companion and toolset plus organized play program that will allow players to participate in an ongoing living campaign world with other groups around the world. This announcement comes on the heels of
another big licensed game from Fandom, Tales from Xadia based on the Netflix animated series The Dragon Prince
.
The 250-page core rulebook is expected to release in 2021.
Chaosium announced the design team for the upcoming Rivers of London roleplaying game
. Based on the urban fantasy novel series by Ben Aaronovitch, the novel series follows Police Constable Peter Grant who, after stumbling across a supernatural event, is recruited into a secret law enforcement branch that deal with magic and the supernatural. The team announced includes Paul Fricker, Adam Gauntlett, Lloyd Gyan, Lynne Hardy, Gavin Inglis, Keris McDonald, Helena Nash, and Lucya Szachnowski. No release date has been set, but the game will use a customized version of Chaosium's Basic Roleplay System and the team will be working closely with author Ben Aaronovitch to ensure it matches his vision for the world.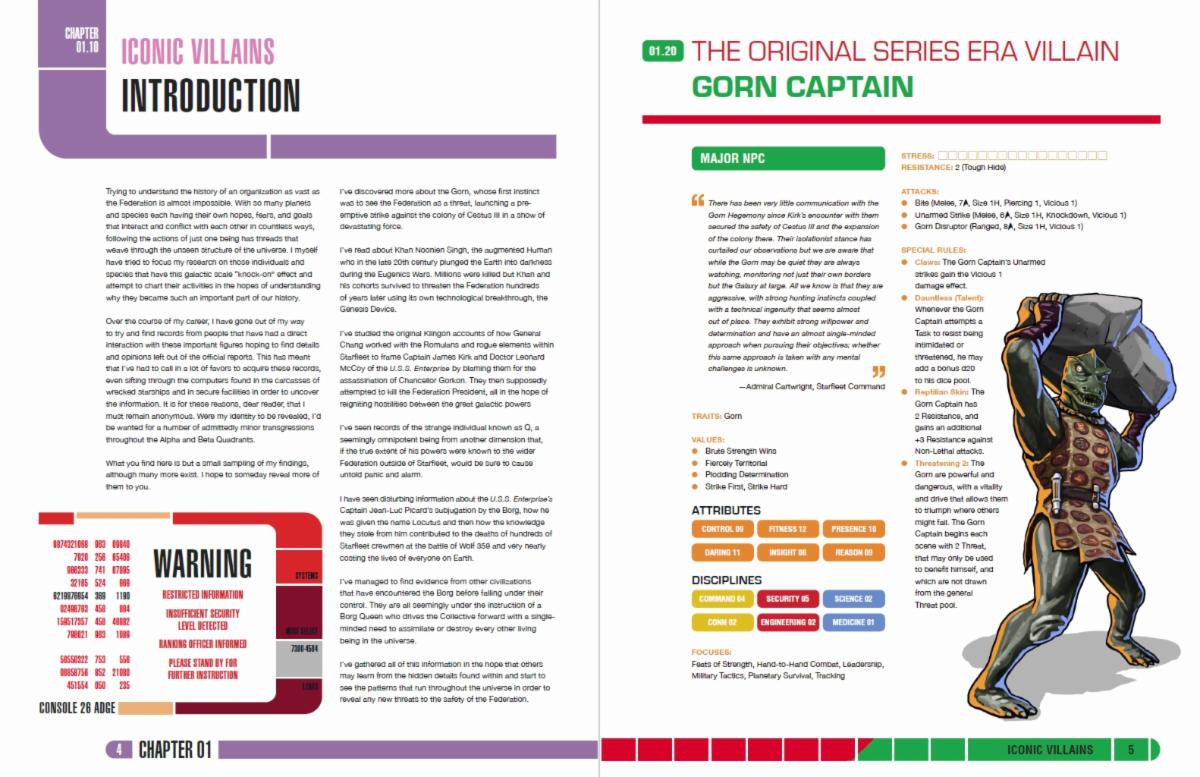 Modiphius released yet another collection of NPCs for Star Trek Adventures, this batch focused on iconic antagonists
. Pit your ship's crew against the Gorn Captain, Khan Noonien Singh, General Chang, !, Locutus of Borg, Lore, Gul Dukat, or the Borg Queen. The 15-page PDF is available now for $4.99. If you haven't yet boldly gone where no one has gone before,
there is currently a bundle on Humble Bundle for Star Trek Adventures
to help you get started (see its entry below for more details).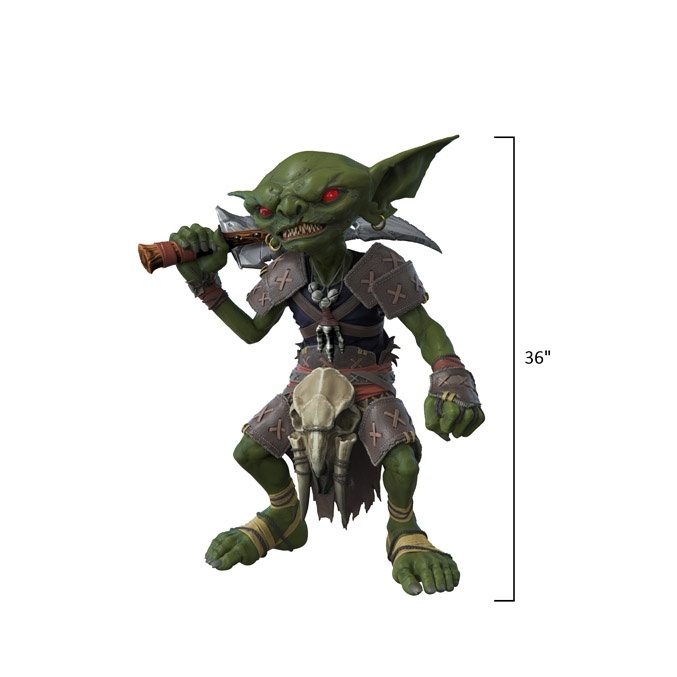 How would you like your own goblin?
WizKids announced the Pathfinder Foam Replica: Life Sized Goblin which lives up to its name
. This foam replica is 35" tall (88cm) with a metal base, hand-painted armor, and weighs 27 pounds (12kg). The foam statue will be available in retail stores this November, but no price has been set at this time.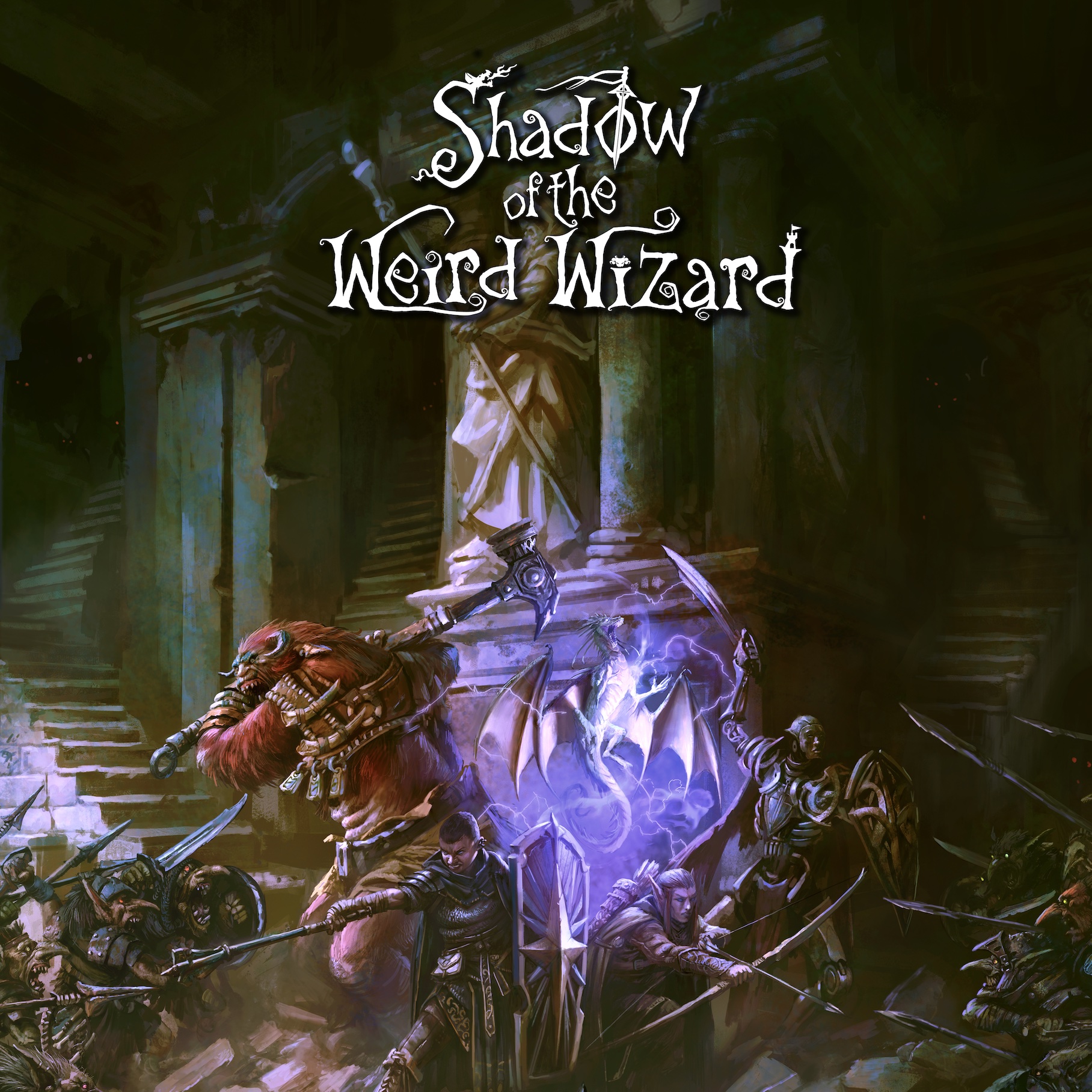 Schwalb Entertainment announced Shadow of the Weird Wizard, a "family-friendly" version of Shadow of the Demon Lord
. The announcement blog post goes into the history of development of this new game as a way to introduce it, but the general idea is to create a version of
Shadow of the Demon Lord
that maintains the feel of the rules without requiring as much GM intervention and customization of the source material to dial back the more adult elements. While "family-friendly" may sound like "kiddified", the new setting is anything but. Players take on the roles of refugees escaping a deadly civil war that has broken out following the collapse of the Great Kingdom. Their only choice is to head to a strange place known as the Land of the Weird Wizard created by a wizard who used magic recklessly and wildly to create a dangerous and mysterious new land. The Weird Wizard hasn't been seen for years, giving those attempting to escape the bloody war a chance to explore this land full of orc tribes, fairy ruins, clockwork cities, and more in as they attempt to find and build a new home. The game is still in development with more details on the way soon.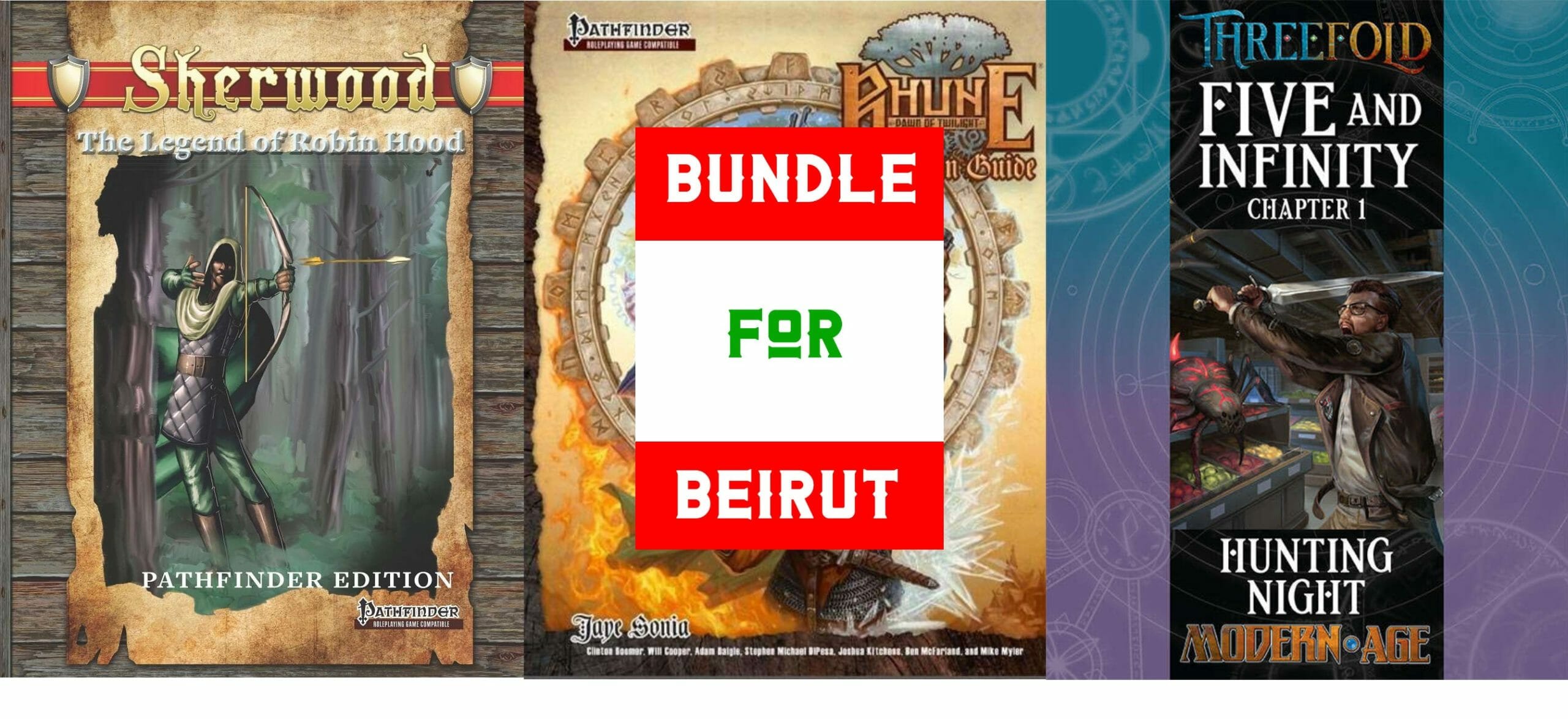 AAW Games along with Green Ronin Publishing, Battlefield Press, Legendary Games, and more have launched the Bundle for Beirut on DriveThruRPG
. The bundle features over $235 worth of game books for just $30.00 to help in the aftermath of the port explosion last week. There are twenty-eight books in total including
Whispers in the Dark
Quickstart,
Tome of Many Things
for 5e,
Star System Set: Muinmos
for
Starfinder
,
Beneath the Festered Sun
for
Savage Worlds
,
Tower of Screaming Sands
for
Pathfinder
(with Fantasy Grounds version included),
Astonishing Adventures: NetherWar 0
for
Mutants & Masterminds
, Sherwood
: The Legend of Robin Hood
for
Pathfinder
, and a lot more. This bundle will only be available for a limited time, and all proceeds from sales will go to Doctors Without Borders relief efforts in Beirut.
Wizards of the Coast announced a new Dungeons & Dragons themed version of their card game The Great Dalmuti
. This trick-taking card game was designed by Richard Garfield and originally released in 1995. The
Great Dalmuti
deck features cards ranked from 1 to 12 along with two Fool cards, and there are as many cards as the card's rank in the deck (so twelve 12s, eleven 11s, ten 10s, and so on). Players attempt to empty their hands by playing matched sets of cards, with each play needing to be of a higher rank than the previous (if the previous player put down three 10s, the next would need to put down three 9s or lower). There is also a "revolution" mechanic that allows players to change rank and hands in the middle of play. The
Dungeons & Dragons
version will have D&D theming and all new card art from Harry Conway when it hits store shelves this November with a retail price of $14.99.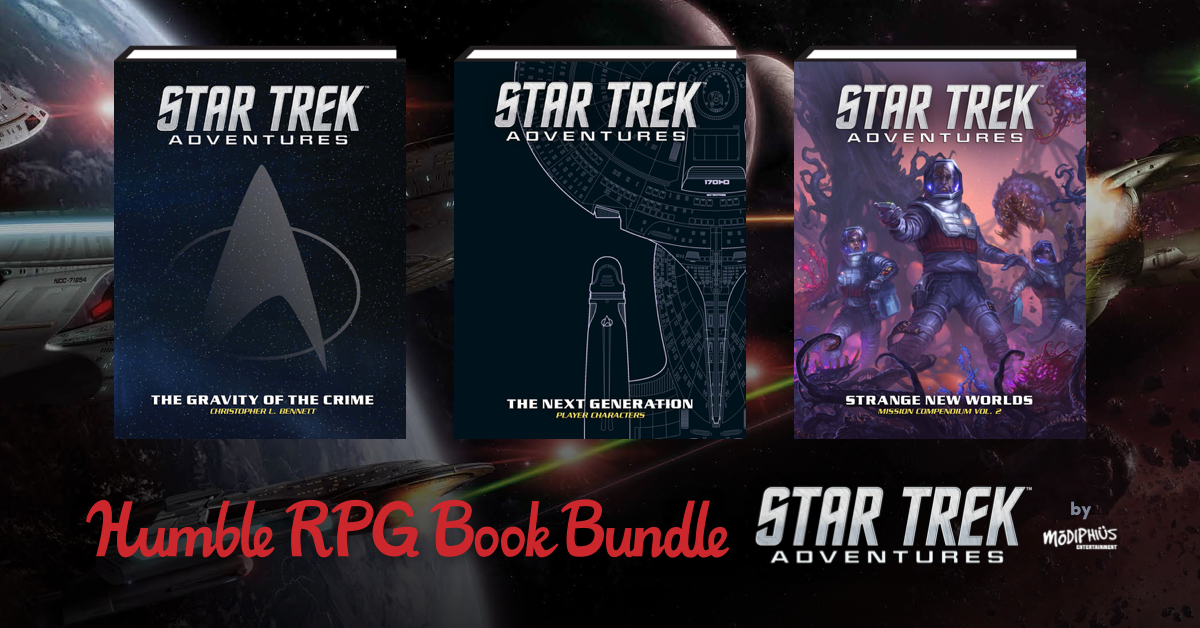 The Star Trek Adventures bundle from Modiphius and Humble Bundle is in its final week
. The bundle is organized into three tiers depending on exactly how deep you want to dive in. The $1 tier gets you DRM-free PDFs of the
Star Trek Adventures Starter Set
plus pre-generated characters from
Star Trek
(the original series) and
Star Trek: The Next Generation
. The $8 tier gets you the
Core Rulebook
, the
Beta Quadrant Supplement
covering the Romulan and Klingon Empires as well as much of the Federation and many other aliens, the adventure collection
These Are the Voyages
, plus four more adventures and a 50% off coupon for a print copy of the core rules. The top tier of $15 gets you all three division sourcebooks for Operations, Command, and Sciences, the
Alpha Quadrant Supplement
covering Bajor, the Cardassian Empire, the Ferengi Alliance, and more, the adventure collection
Strange New Worlds,
five more adventures, and pre-generated characters for the crews of
Deep Space Nine
and
Voyager
. This bundle benefits the NAACP Legal Defense Fund and runs until Wednesday, August 19.
That's all from me for this week! Don't forget
to support our Patreon
to bring you more gaming news content. If you have any news to submit, email us at
news@enworldnews.com
, and you can get
more discussion of the week's news on Morrus' Unofficial Tabletop RPG Talk
every week. You can
follow me on Twitch in case I can get my streaming setup to work,
subscribe to Gamer's Tavern on YouTube for videos on gaming history, RPG reviews, and gaming Let's Plays
, or you can listen to
the archives of the Gamer's Tavern podcast
. Until next time, may all your hits be crits!
Note: Links to Amazon, Humble Store, Humble Bundle, and/or DriveThru may contain affiliate links with the proceeds going to the author of this column.