Hello everyone, Darryl here with this week's gaming news. The
Star Trek Adventures
license expands, pre-orders open for
Dune
RPG, vote for your favorite RPG podcasts of 2020, nominate your most anticipated games for 2021, and more!
Don't forget, you can get all the week's RPG news every week with
Morrus' Unofficial Tabletop RPG Talk
! Last weekend, Morrus and Peter are joined by Diana Gaeta to talk about Neverland – The Impossible Island.
And the new episode released a day early, so you can listen now as Morrus and Peter are joined by Sean K. Reynolds from Monte Cook Games to talk about Heroes of the Cypher System on Kickstarter with just a very short time left, plus what it's like working for some of the biggest names in the RPG industry!
You can also get all the week's RPG crowdfunding projects ending soon with
Our Favourite Game in All the World
based on
the RPG Crowdfunding News column by Egg Embry
.
In case you missed it elsewhere on EN World this week…
It's that time of year again where the EN World community recognizes the shows that we love and the products we're looking forward to in the future.
The nominations for the Most Anticipated RPG of 2021 are now open
. If there's a game that is a stand-alone RPG core rules (not a supplement, adventure, adventure path, campaign setting, and the like) that is scheduled for release in 2021 (that is commercial release, so pre-orders or Kickstarter reward fulfillment don't count, only when it's on sale to the general public), simply say which game it is and the company making it with a link to the product page in
the comments of this thread
. Oh, and obviously if you're a developer/designer/publisher, you can't nominate your own game. Nominations are open until December 22 with voting open from all qualified nominees shortly after.
Speaking of voting, the voting is open for the 2020 Favorite Podcasts. There's two categories,
RPG Talk podcasts for podcasts that talk about RPGs
, whether it's news, advice, panel discussions, reviews, or anything that isn't actual play. Because that's covered in
the Actual Play podcast category for people actually playing an RPG
. Voting is open until Tuesday, December 15 with winners being announced on
the Morrus' Unofficial Tabletop RPG Talk podcast next weekend
(which is itself nominated on the RPG Talk podcast category if, you know, you felt like voting for the podcast I do editing and post-production for).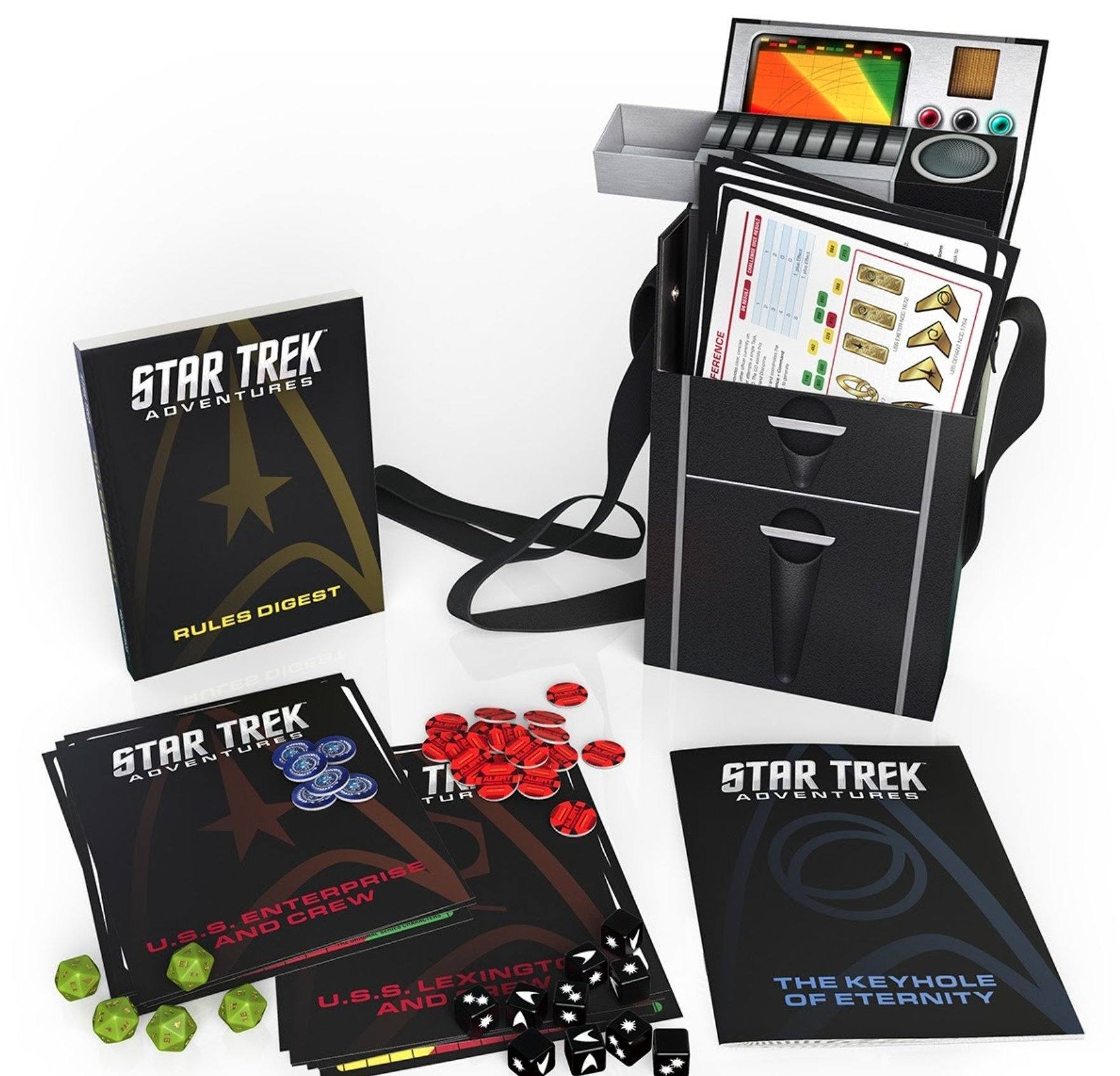 Modiphius announced an extension of their license for Star Trek Adventures in their announcement of upcoming products for 2021
. The big news is that the license has expanded to include the new CBS All Access
Star Trek
series including
Discovery
and
Picard
with products based on their series to be announced soon. There's also a very cool product coming Q3 2021 pictured above, the
Tricorder Collector's Set
which includes a digest size Original series themed pocket rulebook, dice, crew sheets, 3-part campaign, and a deluxe wearable box in the shape of a tricorder with magnetic lid.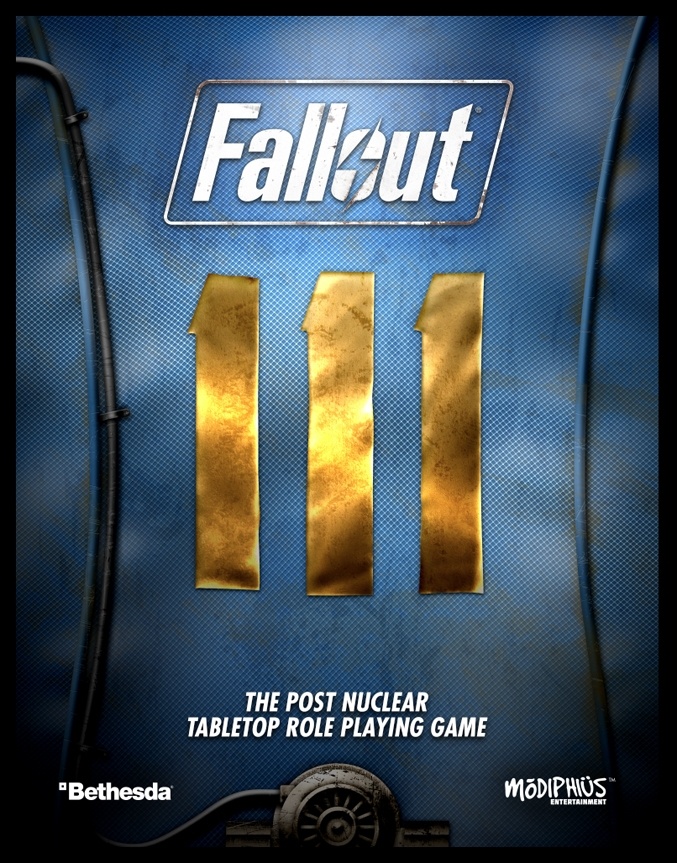 During ModCon, Modiphius also made a few other announcements.
The first was the cover art reveal and launch line details for Fallout: The Post Nuclear Tabletop Role Playing Game
. This is the stand-alone tabletop RPG using the 2d20 System, not the RPG supplement for the skirmish miniature wargame. The launch line-up will include the core rulebook, custom dice, a GM toolkit, starter set, and "a super special collector's edition boxed set". Considering we were meant to have an official
Fallout
RPG way back in 1997 when the first video game released (and back when the video game was based on
GURPS
) and again in the mid-2000s with a 3.x D20 System adaptation lost in legal issues with Interplay, this has been a long time coming for many
Fallout
fans who will have to wait just a bit longer for the system's Q2 2021 release.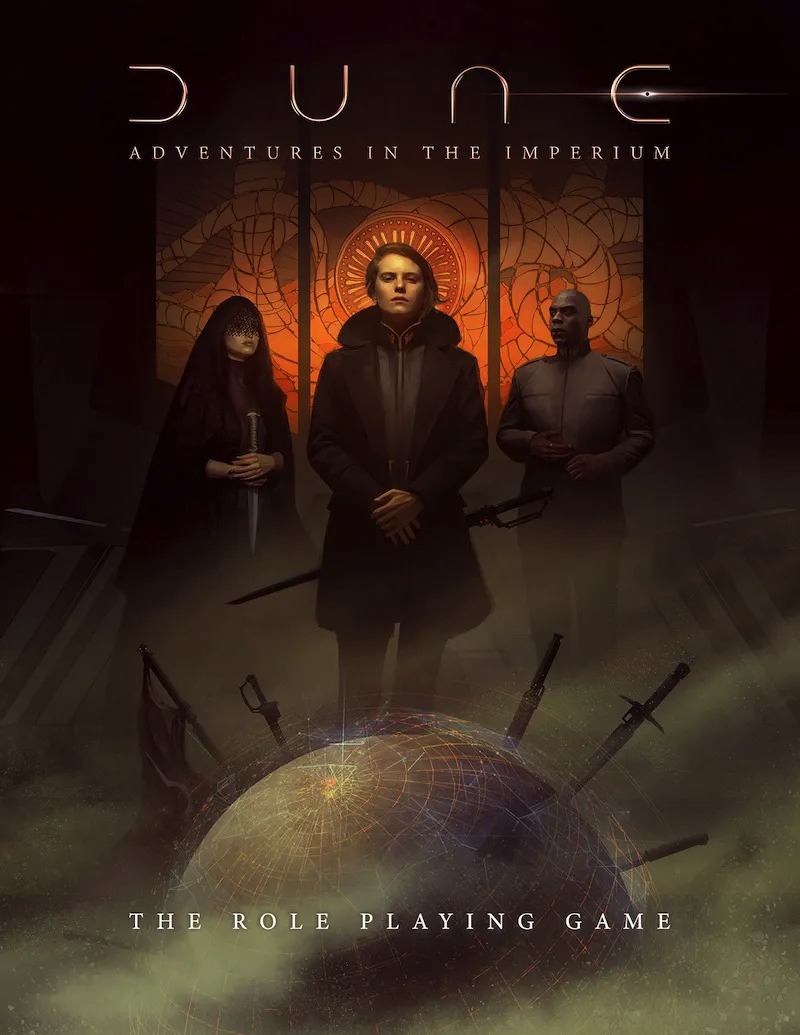 And in the last bit of Modiphius news, pre-orders are open for the Dune RPG, Dune: Adventures in the Imperium
. The launch line-up features the Standard Edition Corebook (black book), Atreides Collectors Edition Corebook (green book), Harkonnen Collector's Edition Corebook (red book), Corrino Collector's Edition Corebook (purple book), Dune Player's Journal (orange book), Arrakis Dice (sand ones), Arrakis Melange Dice (blue ones), and a Gamemaster's Toolkit (screen).
You can pre-order the game products from Modiphius's website individually or as part of several bundles
. There have also been three Developer Blogs about the new game,
"Gaming in the Imperium"
about how the game works within the setting,
"What's So Special About Dune?"
about how the setting works within the game, and
"Who You Are"
about the types of characters you can play. The game is currently scheduled for launch in April 2021.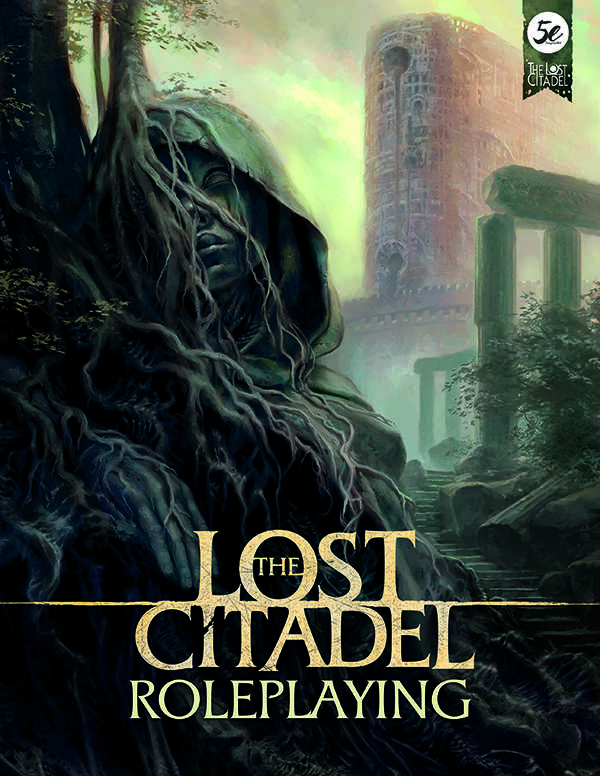 Green Ronin announced the long-delayed physical release of The Lost Citadel, a setting for 5e and Fantasy AGE set in a fantasy world that has gone through an apocalypse
. Think if George Romero rewrote
Lord of the Rings
. The titular Lost Citadel is the city of Redoubt, the final bastion of civilization in a world overrun by the dead. The book features new feats, subclasses, backgrounds, equipment, magic items, and other character options plus a plethora of undead monsters to face. The hardcover book with bonus double-sided poster map of the city and surrounding areas
is available on the Green Ronin website
and is currently filtering through distribution channels
for retail outlets like Amazon
with a retail price of $54.95.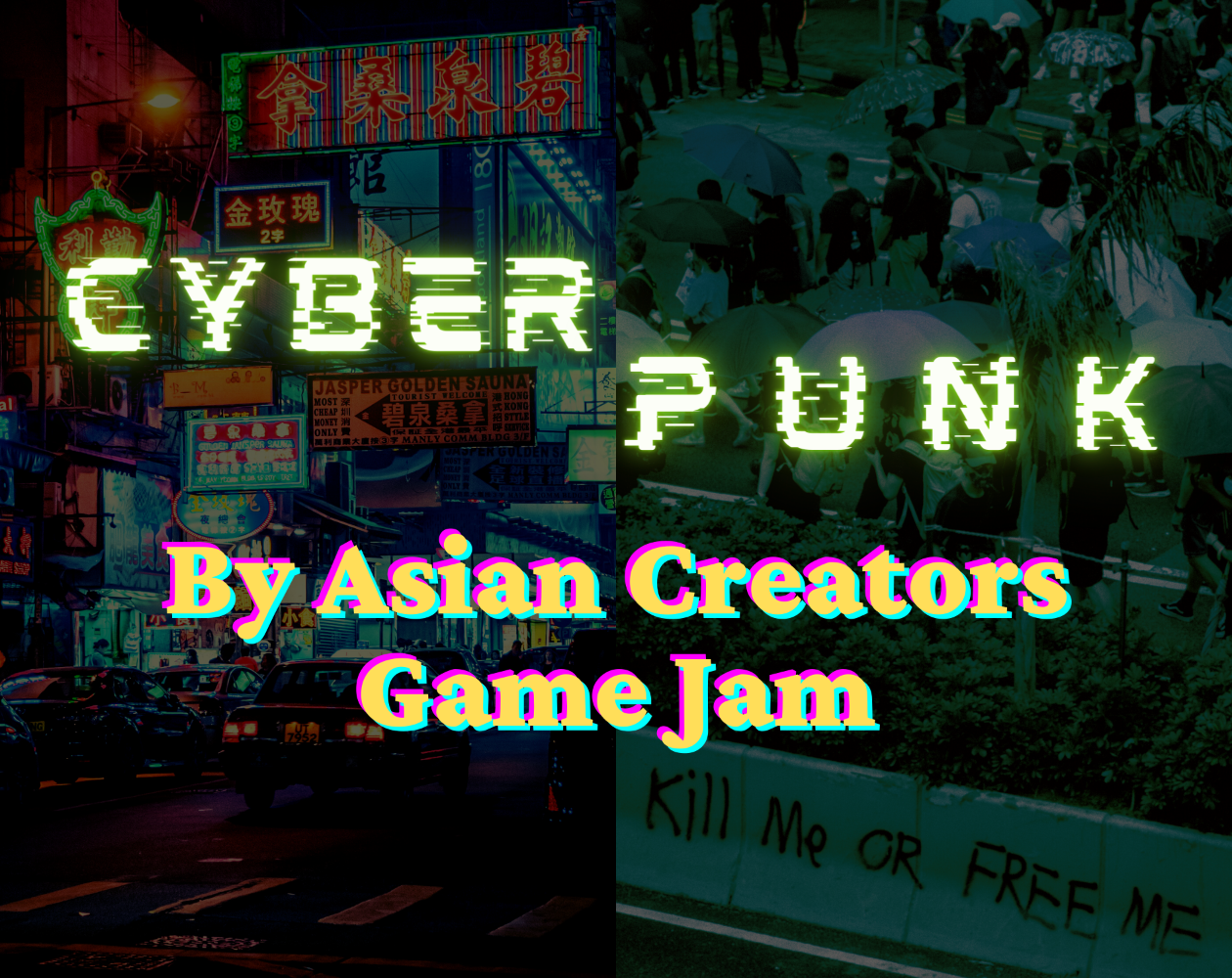 The Cyberpunk by Asian Creators Game Jam is currently accepting applications for participation in their event
. Hosted by W.H. Arthur, Kienna Shaw, and Banana Chan, the event is meant to promote Asian voices in the cyberpunk tabletop RPG genre and combat negative stereotypes common in the genre, particularly accusations of "fetishizing" Asian culture and aesthetic. The game jam is open to any creator of Asian heritage and creators who live in Asia and do not consider themselves an "expat". Games must be analog tabletop RPGs or LARPs (hacks and supplements for existing games are okay), must incorporate the theme of cyberpunk, and must incorporate safety/support tools in the game or include information on how to find them.
Full rules (including guidelines for utilizing Asian cultures that are not your own) are available on the game jam website
. Submissions are open until January 21, 2021.
Speaking of publishing your own cyberpunk games, the 5e-powered cyberpunk game Entromancy opened a community content program called Entromancy Cartographer's Guild
. Creatures can make use of material in the
Entromancy: A Cyberpunk Fantasy RPG
core rules and the
Entromancy: Hacker Battles
sourcebook and can reference the stories in
The Nightpath Trilogy
, though the Community Guidelines stress care is required with the fiction books and they should be referenced "in the original ethos of those works". While a design template will be provided, art from the published rulebooks are not to be used. Creators also have the flexibility to offer their work free, as pay-what-you-want, or at a set price. For full details,
check the EGG Content Guidelines available on DriveThruRPG
.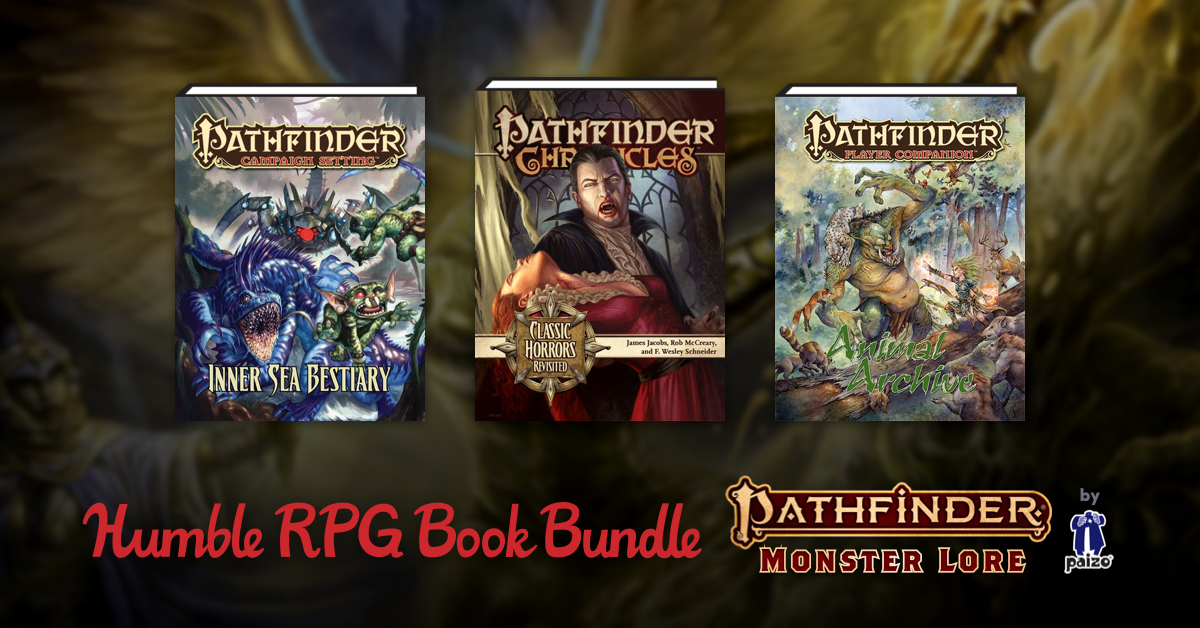 Once again, Humble is trying to destroy our wallets with the number of RPG bundles available right now.
New this week is the Pathfinder Monster Lore Bundle featuring thirty sourcebooks for Pathfinder 1e focused on expanding the lore and background of monsters
, so a lot of the information carries over to
Pathfinder 2e
for those who have switched to the new edition. This bundle benefits Comic Books for Kids! and runs until Monday, January 4.
The Cyberpunk Bundle has been extended, featuring a library of books for Cyberpunk 2020 for the lore or if you want the full retro experience
and the
Cyberpunk Red Jumpstart Kit
if you want to learn the new edition. This bundle benefits Able Gamers and also runs until Monday, January 4.
Cubicle 7's bundle for Warhammer 40,000: Black Crusade is still going with nineteen books for the grimdark science-fantasy setting
. This bundle benefits Heifer International and runs until Wednesday, December 23. Finally, regardless of what game you play,
you can find use in the Maps Extravaganza Bundle which features licenses for Campaign Cartographer 3+, City Designer 3, Dungeon Designer 3
,
multiple asset sets, and an instructional book to get the most out of your new software. This bundle benefits Save the Children and Game Changer and runs until Wednesday, January 6.
That's all from me for this week! Don't forget
to support our Patreon
to bring you more gaming news content. If you have any news to submit, email us at
news@enpublishingrpg.com
, and you can get
more discussion of the week's news on Morrus' Unofficial Tabletop RPG Talk
every week. You can
follow me on Twitch where I'll be streaming as soon as I get a proper night's sleep,
subscribe to Gamer's Tavern on YouTube for videos on gaming history, RPG reviews, and gaming Let's Plays
, or you can listen to
the archives of the Gamer's Tavern podcast
. Until next time, may all your hits be crits!
Note: Links to Amazon, Humble Store, Humble Bundle, and/or DriveThru may contain affiliate links with the proceeds going to the author of this column.