Hello everyone, Darryl here with this week's gaming news. New
Dungeons & Dragons
campaign book for Ravenloft, big shake-up at Hasbro that moves Wizards of the Coast to the forefront of the company, a new preview from Paizo for
Lost Omens Ancestry Guide
, and more!
Don't forget, you can get all the news every week with
Morrus' Unofficial Tabletop RPG Talk
! This week, Morrus and Peter are joined by David Lombardo to talk about his sourcebook of dangerous magic item disposal Not a Place of Honor.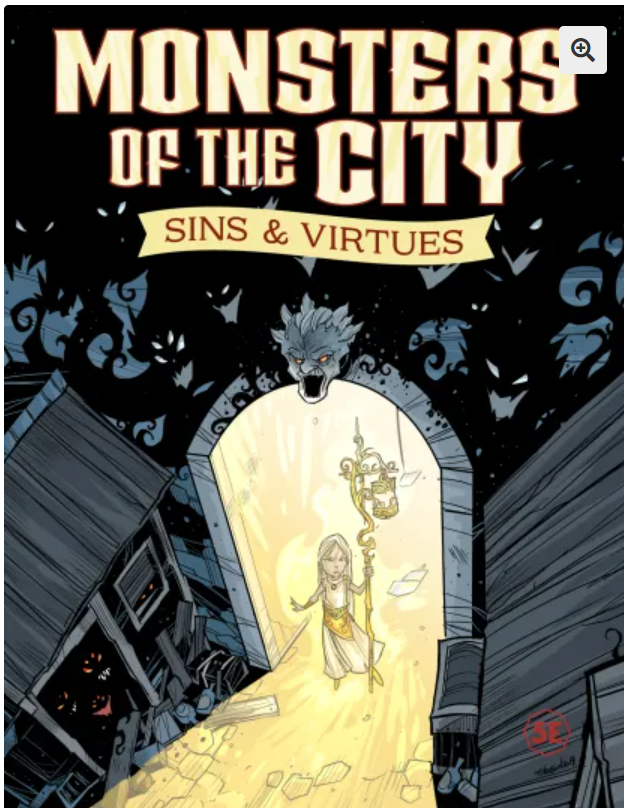 In case you missed it elsewhere on EN World this week: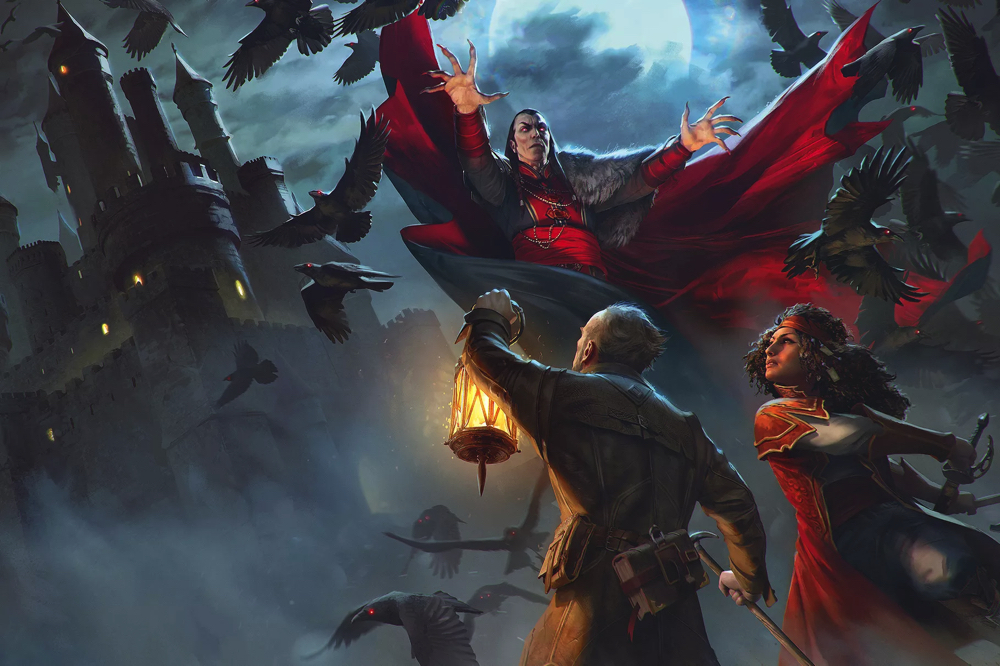 So there's been a bit of news on the
Dungeons & Dragons
front. I'm not sure if you've seen it on the front page or not. Joking aside, there's been a lot of coverage of the announcement of
the next Dungeons & Dragons campaign book, Van Richten's Guide to Ravenloft
. Rather than clutter up this coverage of the story with links everywhere, here's EN World's coverage of the announcement:
News leaked about a new hardcover announcement via Amazon, who posted a placeholder page for pre-orders listing "Dungeons & Dragons May Title (Announced February 23). A few hours after that was discovered, the official Dungeons & Dragons Twitter account tweeted a video of a spirit board spelling out the phrase "THEMISTBECKONS", leading to immediate speculation of a Ravenloft setting book. This was confirmed when Amazon updated their listing to
Van Richten's Guide to Ravenloft
, which was confirmed later in the day with a cover image.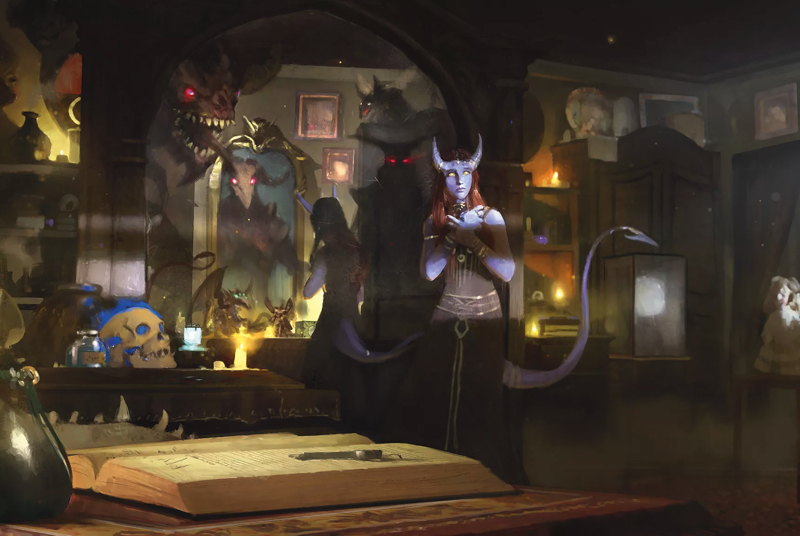 Van Ritchen's Guide to Ravenloft
will be a 256-page hardcover release covering thirty Domains of Ravenloft. Each of these Domains are countries ranging from large empires like Darkon to small almost city-state of Forlorn and are ruled over by a Dark Lord (or the domain rules over the Dark Lord, Ravenloft can be tricky that way). The Dark Lords as well as other prominent NPCs in the setting will also be profiled along with 40 pages of monsters. New character options include the College of Spirits for bards and the Undead Patron for the warlock, three new lineages of Dhapmir, Reborn, and Hexblood (
recently previewed in a playtest form through Unearthed Arcana
), and the ability to gain Dark Gifts, a character trait that comes with a cost granted by the Dark Powers that rule Ravenloft. There will also be a new take on the Vistani, and Wizards of the Coast stated they have multiple cultural consultants working on the book. Finally, there will be a 20-page adventure included titled "The House of Lament".
The book is available for pre-order now for a retail price of $49.95 and will be released on May 18
.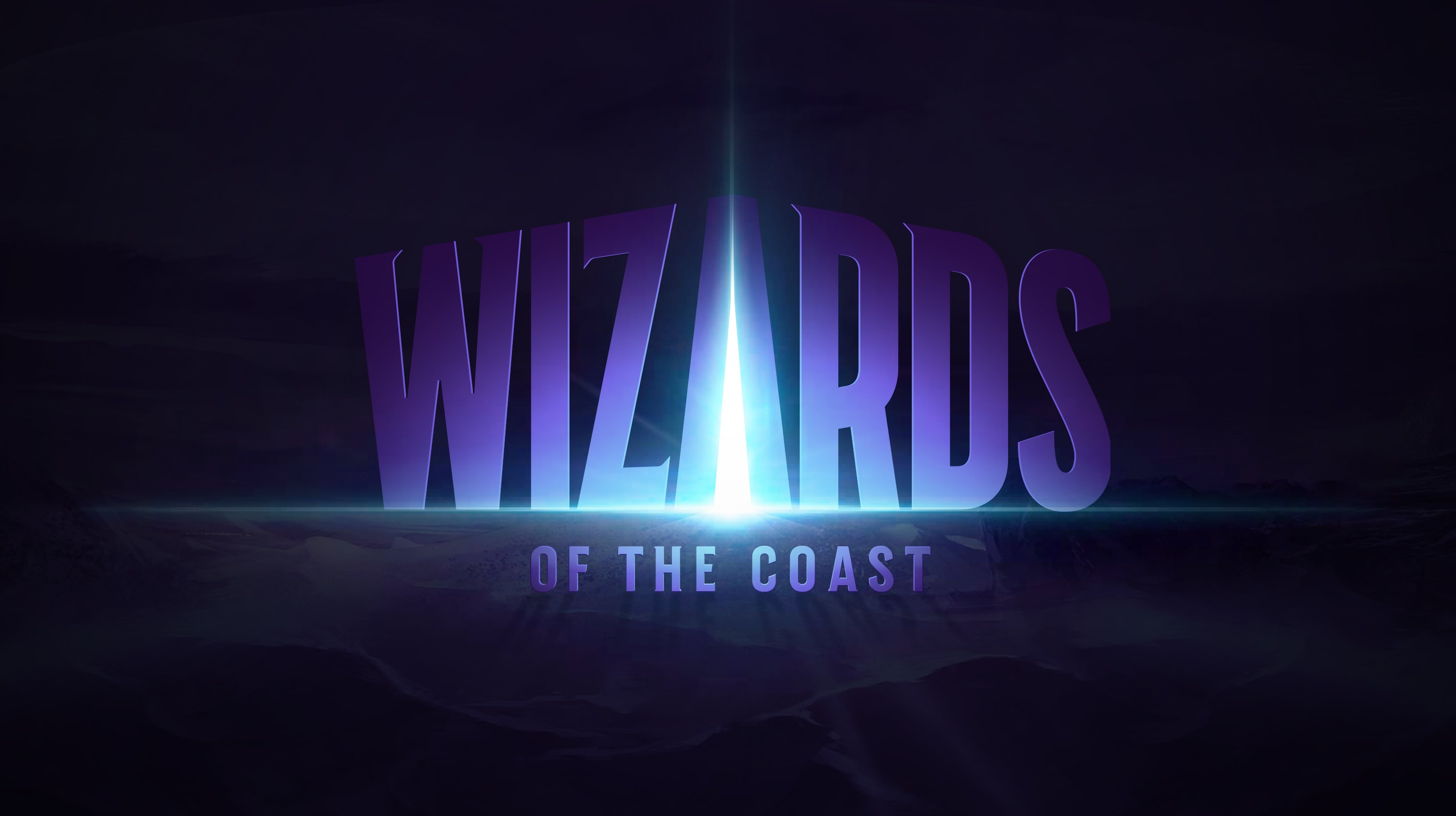 Hasbro announced that they are reorganizing their company and making Wizards of the Coast its own subdivision
. The restructuring divides Hasbro into three subdivisions: Consumer Products (toys and mass-market board games like
Monopoly
and
Clue/Cluedo
), Entertainment (film and television production and licensing), and Wizards & Digital, placing Wizards of the Coast front and center along with digital licensing. This new larger role within the corporation
comes with a new logo as well
, pictured above. The move comes following several disappointing quarters in sales for Hasbro overall with net revenue falling 8% last year ($5.47 billion) while Wizards of the Coast's net revenue grew by 24% during the same timeframe ($816 million). The new Wizards & Digital division will focus on maintaining the current
Dungeons & Dragons
and
Magic: The Gathering
lines as well as creating new games targeting the hobbyist tabletop market and managing the digital licensing of all Hasbro brands.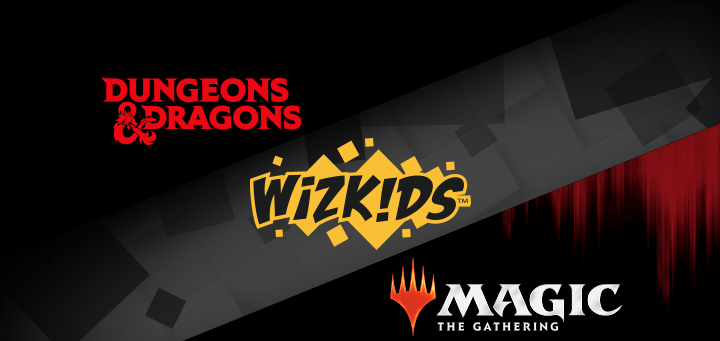 Speaking of Wizards of the Coast licensing,
WizKids announced an expansion of their license for the Dungeons & Dragons brand this week
. This new license will add to the current WizKids licensed lines a selection of D&D sprue miniatures which will come unpainted, unprimed, and unassembled made of HIPS (High Impact Polystyrene) similar to other miniature wargames, a line of D&D action figures, a D&D paint line, props and artifacts from
Dungeons & Dragons
and
Magic: The Gathering
, and D&D accessories such as battle mats, maps, bags, and carrying cases. New products produced under this license will begin to reach store shelves later this year.
One final bit of Wizards of the Coast news.
Wizards announced two new licensed expansions for Magic: The Gathering with Warhammer 40,000 and Lord of the Rings
. These two sets will be part of a promotion called Universes Beyond which will explore stories outside the standard multiverse of
Magic: The Gathering
". Like previous licensed products for
Magic: The Gathering
featuring the likes of Godzilla or characters from
The Walking Dead
, these expansions will have a holofoil stamp to differentiate them and will not be legal for tournament play in any format. The first of these Universe Beyond expansions will come out in 2022. The Forgotten Realms themed expansion slated for a 2021 release,
Adventures in Forgotten Realms,
will be a standard set and not part of the Universes Beyond promotion.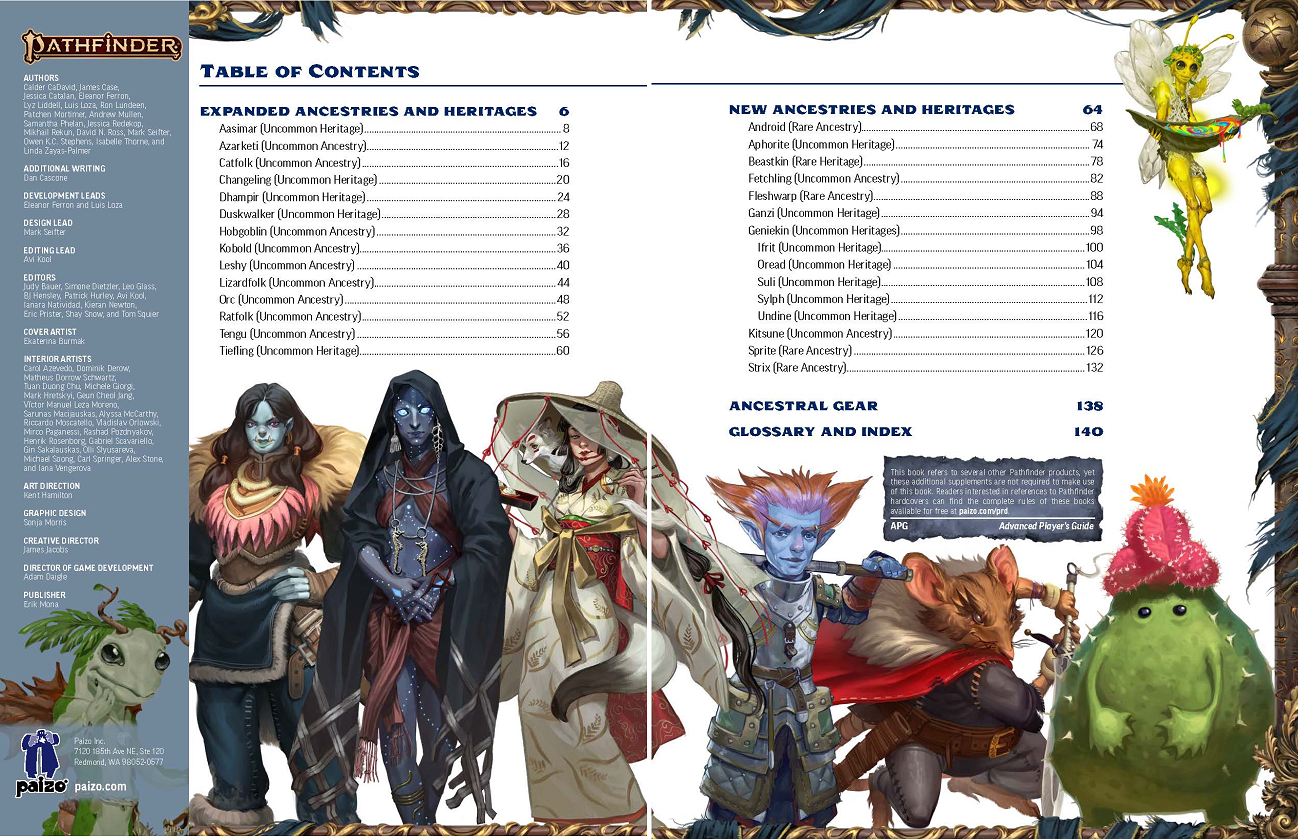 Paizo released information about the content of the upcoming Lost Omens Ancestry Guide
. The book will be split in half, with the first half expanding on ancestries and heritages previously published in other books while the second half will feature all-new ancestries. The full list includes the previously-appearing Aasimar, Azarketi, Catfolk, Changeling, Dhampir, Duskwalker, Hobgoblin, Kobold, Leshy, Lizardfolk, Orc, Ratfolk, Tengu, and Tiefling along with the brand new Android, Aphorite, Beastkin, Fetchling, Fleshwarp, Ganzi, Geniekin, Kitsune, Sprite, and Strix. The book will also have a final section titled Ancestral Gear with new equipment and magic items with ties to the ancestries of the world of Lost Omens. The 128-page
Lost Omens Ancestry Guide
is available now in hobby stores and from Paizo's store and
is available for pre-order for a March 16 release from mass-market outlets with a retail price of $34.99
.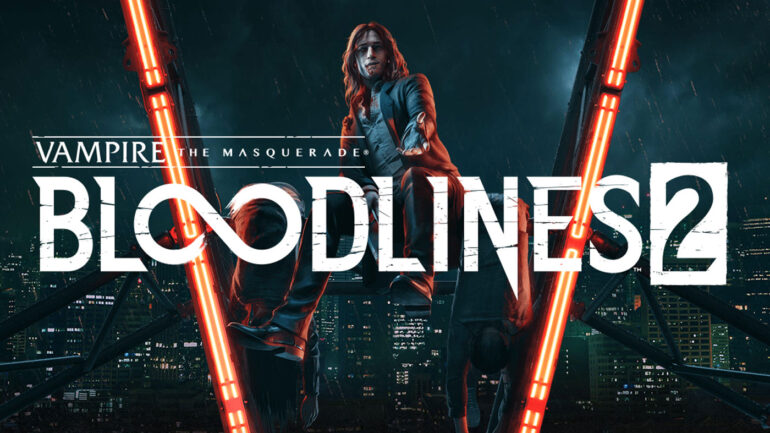 Paradox Interactive announced the indefinite postponement of Vampire: The Masquerade: Bloodlines 2
after removing lead developer Hardsuit Labs from the project. Pre-orders for the game have been taken down and Paradox stated that while the game is still in development, it will not be released in 2021 as previously stated. This marks the third delay for the video game based on the World of Darkness RPG setting following previously announced released dates of March 2020, Q4 2020, and "sometime in 2021". The beleaguered production on the game also made headlines in August
after Hardsuit Labs terminated lead writer Brian Mitsoda
, who worked on the original
Vampire: The Masquerade: Bloodlines.
Paradox Interactive purchased White Wolf and the World of Darkness IP in 2015 from another video game publisher, CCP Games.
Another World of Darkness video game, Werewolf: The Apocalypse: Earthbound from developer Cyanide and published by Nacon, released on February 4
on PC, Playstation 4, Playstation 5, Xbox One, and Xbox Series X and has received mixed reviews from critics.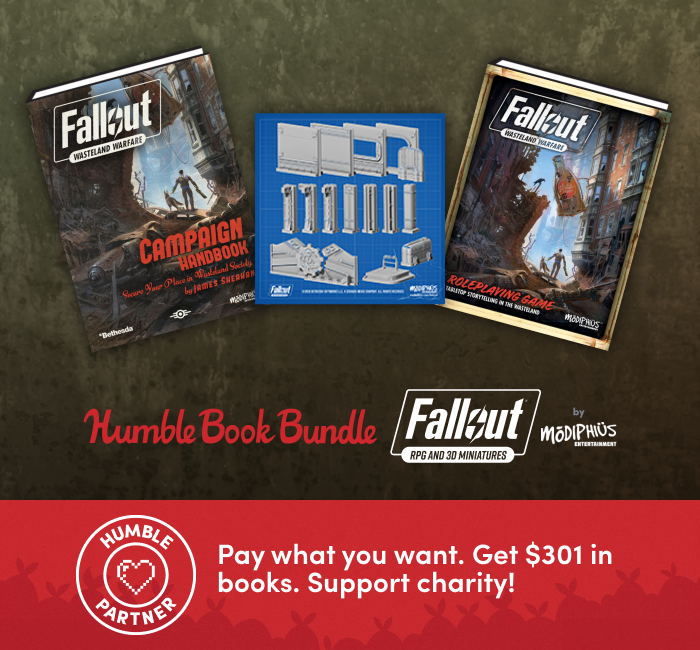 The Fallout RPG and 3D Miniatures Bundle from Modiphius and Humble Bundle is still strong featuring rules and 3D printer files for the Fallout: Wasteland Warfare game
. This bundle features all the current rules and scenario books available for the game including the RPG Expansion Book that allows for campaign play and roleplaying within the miniature skirmish wargame, plus a selection of STL files for 3D printers with a wide array of terrain from the
Fallout
world. This bundle benefits the NAACP Legal Defense Fund and runs until Wednesday, March 10.
That's all from me for this week! Don't forget
to support our Patreon
to bring you more gaming news content. If you have any news to submit, email us at
news@enpublishingrpg.com
, and you can get
more discussion of the week's news on Morrus' Unofficial Tabletop RPG Talk
every week. You can
follow me on Twitch to get notifications when I go live,
subscribe to Gamer's Tavern on YouTube for videos on gaming history, RPG reviews, and gaming Let's Plays
, or you can listen to
the archives of the Gamer's Tavern podcast
. Until next time, may all your hits be crits!
Note: Links to Amazon, Humble Store, Humble Bundle, and/or DriveThru may contain affiliate links with the proceeds going to the author of this column.