Hello everyone, Darryl here with this week's gaming news. News on the D&D television series,
Pathfinder for Savage Worlds
Kickstarter is live, DriveThruRPG to end saddle-stitch print-on-demand, ZineQuest 3 starting soon, and more!
Don't forget, you can get all the news every week with
Morrus' Unofficial Tabletop RPG Talk
! This week, Morrus and Peter are joined by Chris Warner and Mike Barbeau to talk about
Pathfinder for Savage Worlds
.
In case you missed it elsewhere on EN World this week…
Late last year, the first reports came from a Hasbro shareholders meeting that the company was in the process of developing a
Dungeons & Dragons
television series.
Now we have the first name attached, Derek Kolsteadx, who will be creating the pitch for the series
. Kolstad is best known for writing all three films in the
John Wick
series plus the upcoming fourth film in the series, but also has many other irons in the fire with adaptations of the video games
Just Cause
for film and
Hitman
for television, two episodes of
The Falcon and the Winter Soldier
for Disney+, and a spin-off series from the John Wick franchise called
The Continental.
There's no other new information about the
Dungeons & Dragons
series, but I already feel sorry for anyone who harms the ranger's animal companion.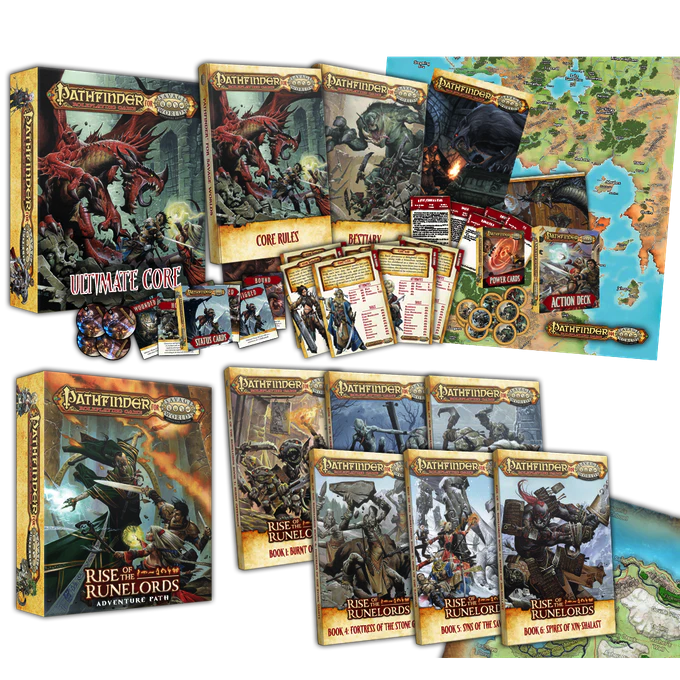 The Pathfinder for Savage Worlds Kickstarter is now live and in less than a week is already closing in on a quarter-million dollars
. There are multiple pledge levels in the campaign, including $25 digital and $50 physical levels for players featuring the core rulebook and archetype cards, $50 digital and $100 physical gamemaster levels that add on the
Bestiary
and GM's screen, a $75 digital level that adds the
Rise of the Runelords
adventure path, a $200 Ultimate Boxed Set with additional accessories (bennies, dice, card decks, a poster map, power dials, and more), and the $300 Runelord Boxed Set that includes everything in print plus the entire
Rise of the Runelords
adventure path. If you're curious how the class-based
Pathfinder
is being adapted to the more freeform
Savage Worlds
rules system,
EN World has a preview of the Wizard class
. And if you missed the post at the top, Episode #133 of
Morrus' Unofficial Tabletop RPG Talk
this past weekend
had Chris Warner and Mike Barbeau on to talk all about Pathfinder for Savage Worlds
. This Kickstarter is fully funded and runs until Monday, February 15.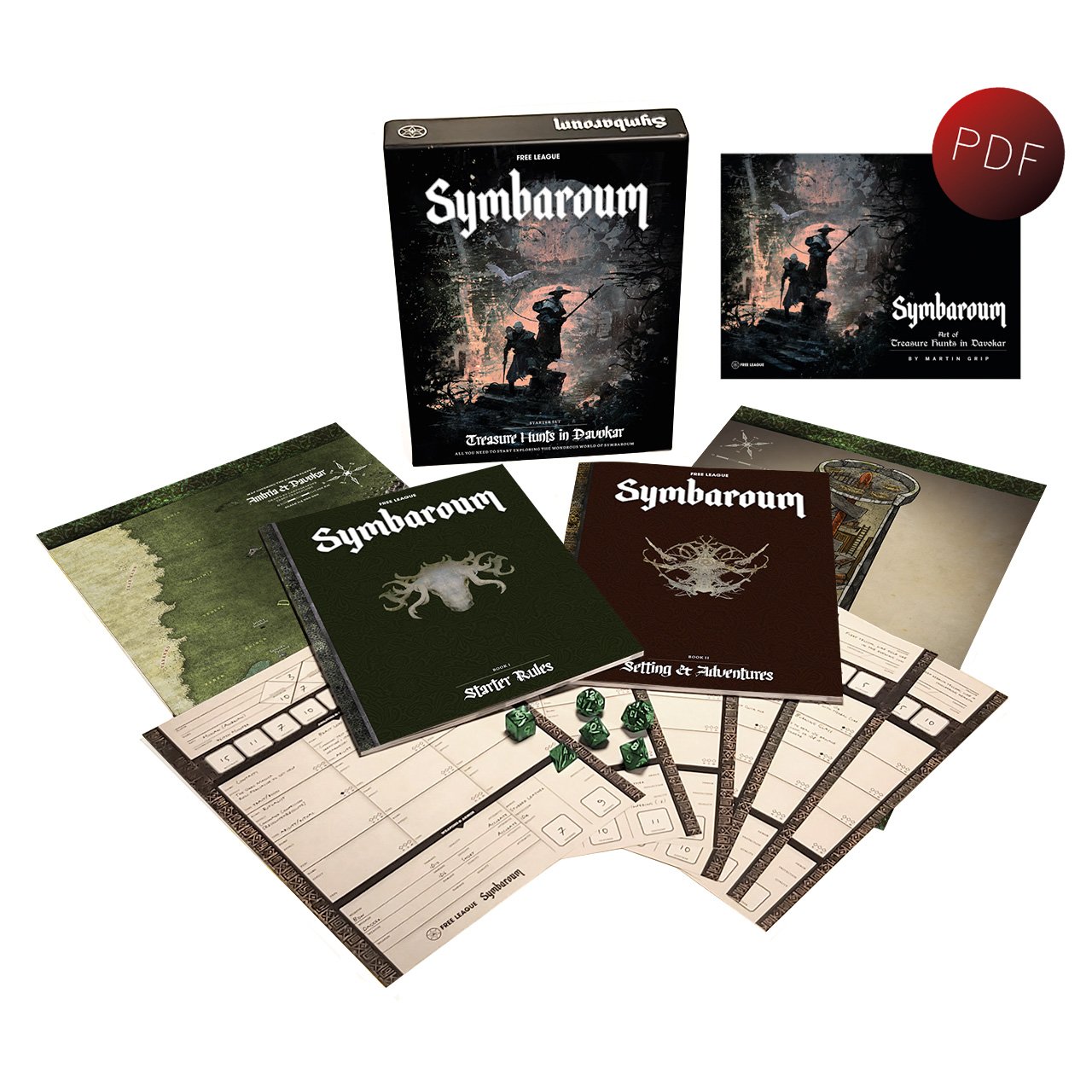 Free League Publishing is accepting pre-orders for the Symbaroum Starter Set, an introductory boxed set for the Symbaroum RPG
. The multiple award winning
Symbaroum
was originally published in Sweden in 2013 with an English version released in 2016. The game focuses on exploration and intrigue as the players explore Davokar, a massive forest most unexplored that grew from the remains of a long lost civilization, and deal with the squabbling nobles jockeying for position to rule after the reign of the masked Queen Korinthia. This boxed set features a 64-page rulebook, a 64-page adventure book with two adventures, a set of dice, two double-sided maps, and six character sheets for a retail price of $42.59 currently scheduled for a release next month.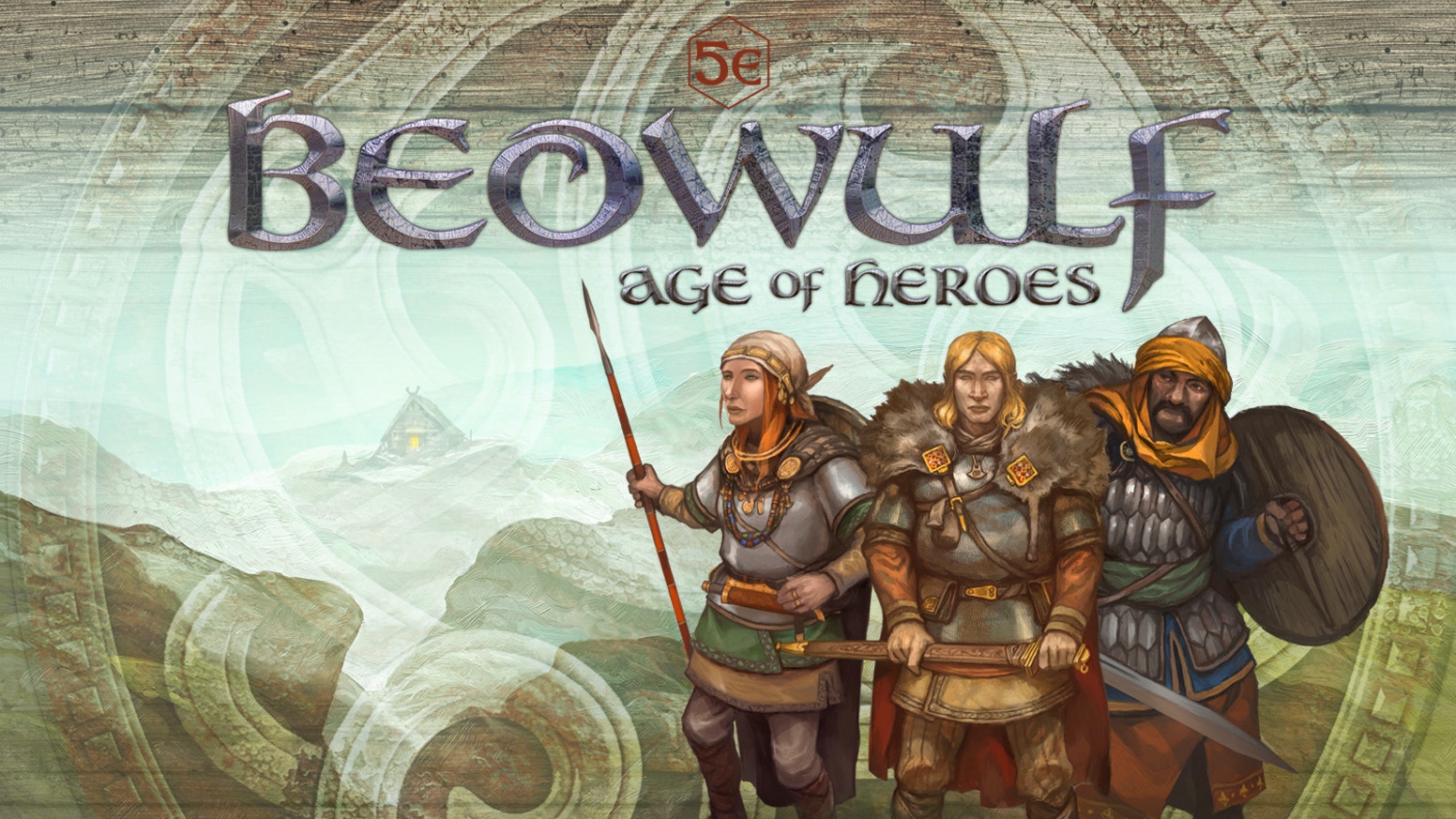 Handiwork Games announced that the Beowulf RPG is headed to Kickstarter backers and to retail release
. The 5e adaptation of
Beowulf
is a unique duet-play system built around one gamemaster and one player to recreate the epic stories in a traditional European mythological style. The 256-page core rulebook features all the rules you need to tell the legendary tales of a single hero. PDFs are expected to go out to Kickstarter backers next week with a retail release coming as soon as February. If you want more information,
check out Morrus' Unofficial Tabletop RPG Talk #105 with Jon Hodgson talking about the game during its Kickstarter campaign
or you can check out
the free preview "The Hermit's Sanctuary" on DriveThruRPG
.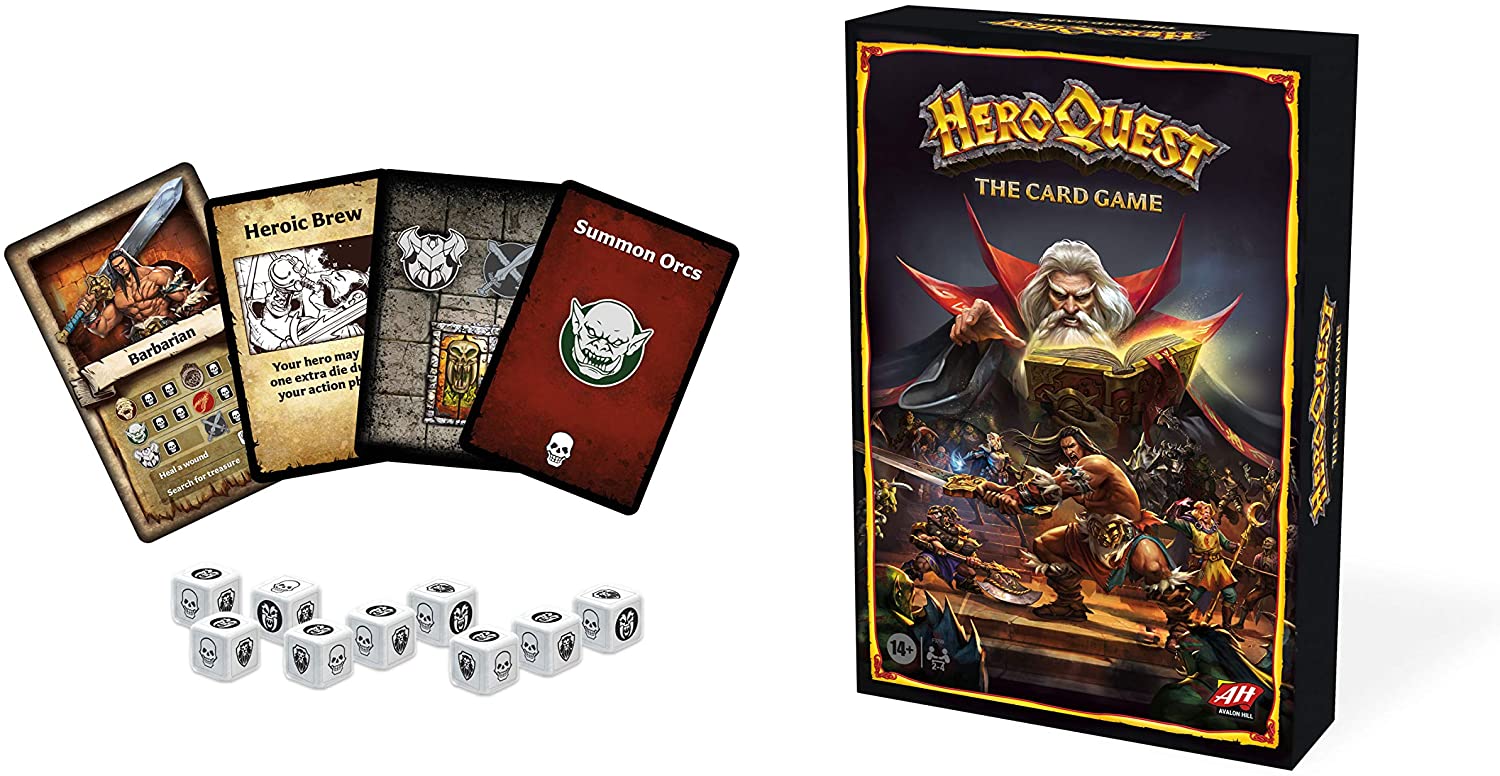 According to a product page on Amazon, it looks like we'll be getting more than just a revamped board game when HeroQuest gets revived
.
HeroQuest: The Card Game
has shown up listed under the odd category of "Sports & Outdoors – Leisure Sports & Game Room – Casino Equipment". According to the description, players will work together to escape an underground dungeon and defeat the evil wizard Zargon. Each player has a different hero with unique abilities, but all can only sustain four wounds before they're defeated, so you must deplete the Dungeon Deck before that happens. On your turn, you can attack a threat on the dungeon floor, attempt to heal a wound (though there are permanent wounds that cannot be healed normally), or search for treasure. While there hasn't been an official announcement yet, distribution sources point to a release sometime in February or March with a retail price of around $20. This follows the internal Hasbro crowdfunding campaign to bring back the classic dungeon crawl board game which raised over $3.7 million.
One Book Shelf and its subsidiary DriveThruRPG announced that their print-on-demand services will no longer provide saddle-stitch printing effective March 1
. This change comes due to their POD printer, Lightning Source, discontinuing the format. Saddle-stitch printing is a binding method typically used on shorter softcover publications under 70 pages such as magazines, adventures, and other publications under 70 pages. This change may impact many small publishers whose products are under 18 pages, which is the current minimum for perfect bound and case bound printing, the only options still available for print-on-demand. It may also impact the ZineQuest promotion from Kickstarter as one of the requirements for eligibility is the binding of the product.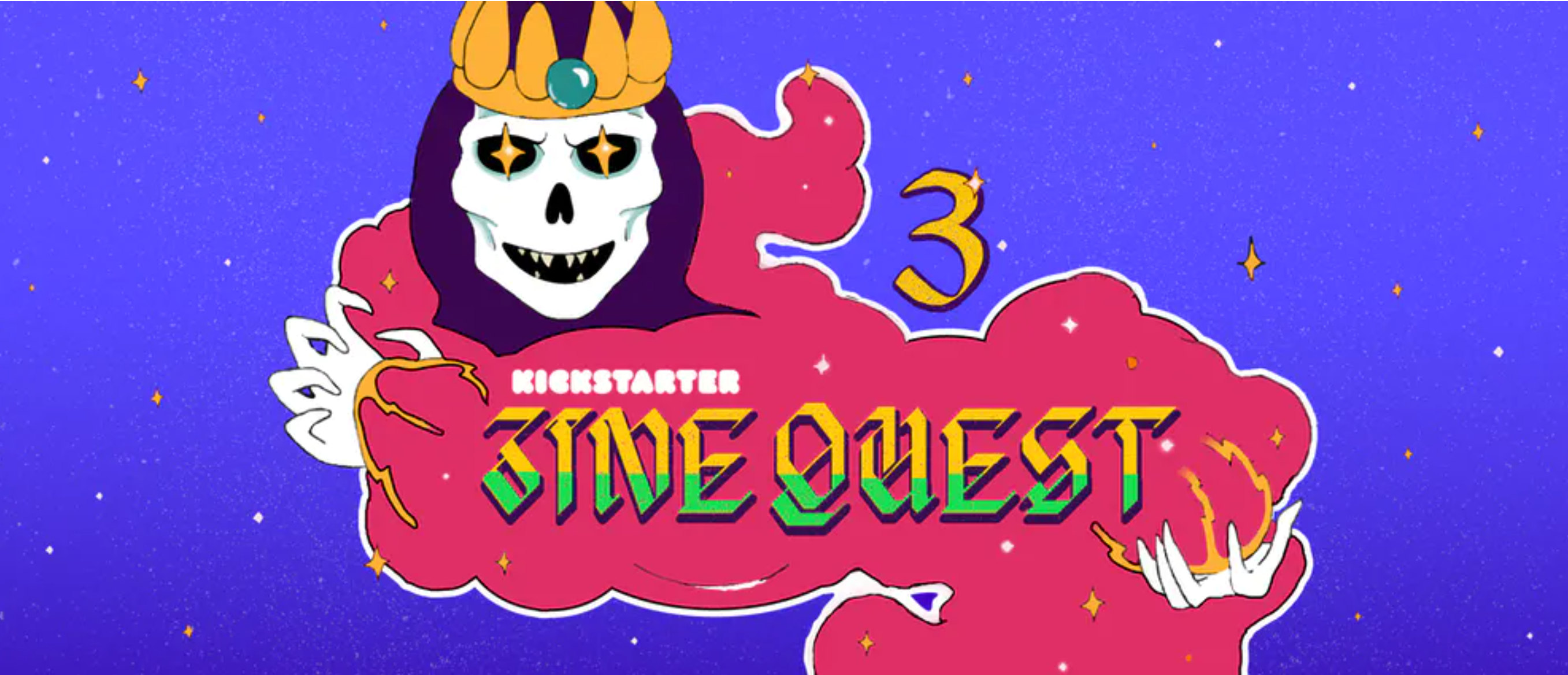 Speaking of ZineQuest, the promotion for independent roleplaying game zines starts again with ZineQuest 3 this February
. The promotion focuses on short-form roleplaying content as a throwback to the days of physical zines. Projects are eligible if they are RPG-focused campaigns lasting two weeks with a physical release printed in single color (meaning only one color of ink is used, though zines frequently stand out from competitors by use of color paper) either unbound or folded, stapled, or saddle-stitch binding on A5 ("half-letter" or about 8.5" by 5.5") or smaller paper. Promotion of eligible products will begin on February 1 and run throughout the month.
That's all from me for this week! Don't forget
to support our Patreon
to bring you more gaming news content. If you have any news to submit, email us at
news@enpublishingrpg.com
, and you can get
more discussion of the week's news on Morrus' Unofficial Tabletop RPG Talk
every week. You can
follow me on Twitch where I'll be streaming this weekend for my birthday,
subscribe to Gamer's Tavern on YouTube for videos on gaming history, RPG reviews, and gaming Let's Plays
, or you can listen to
the archives of the Gamer's Tavern podcast
. Until next time, may all your hits be crits!
Note: Links to Amazon, Humble Store, Humble Bundle, and/or DriveThru may contain affiliate links with the proceeds going to the author of this column.