Hello everyone, Darryl here with this week's gaming news!
Alice is Missing
getting a film adaptation, a new
Level Up
actual play, WizKids announces a lot of miniatures, and more!
For a quick summary of the week's news, Jessica Hancock will bring you up to speed with
EN Live's This Week in TTRPG every Friday
.
Don't forget, you can keep up with all the week's gaming news in detail with
Morrus' Unofficial Tabletop RPG Talk
.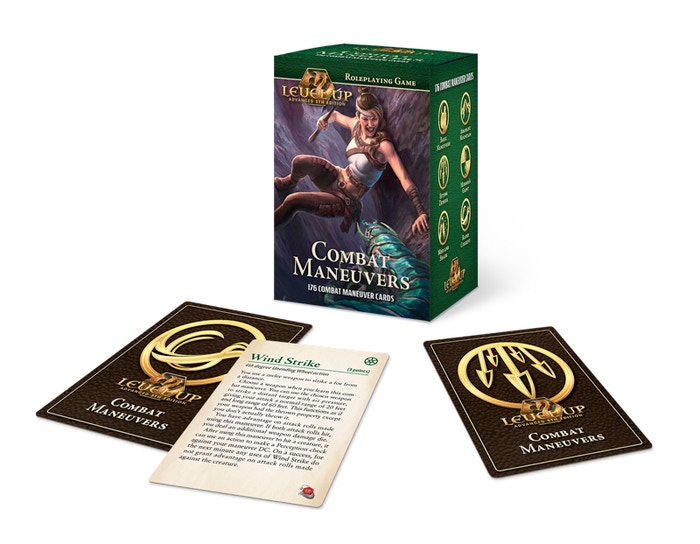 In case you missed it elsewhere on EN World this week: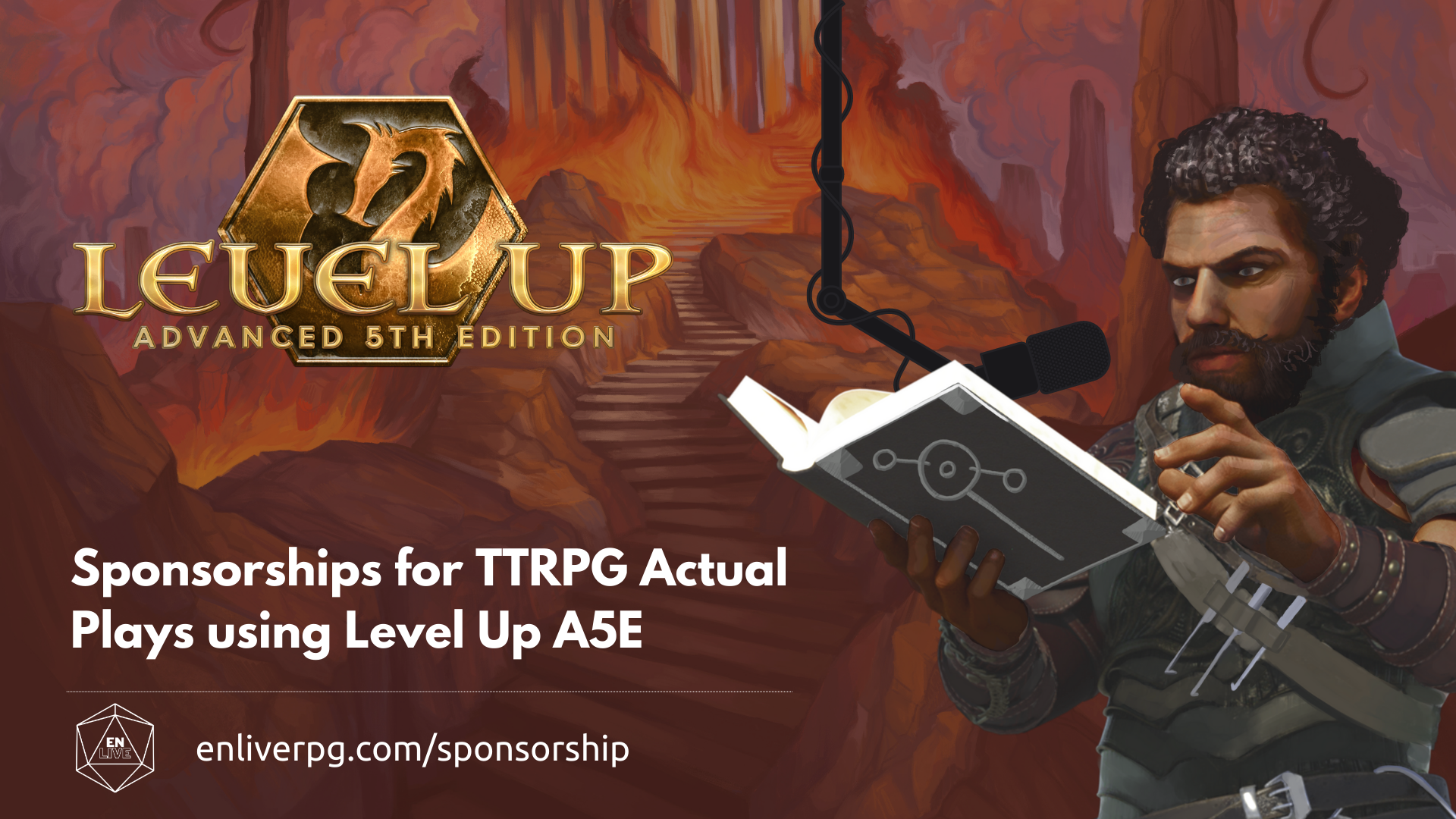 EN Publishing is sponsoring a new actual play for Level Up: Advanced 5e, Ragtag from Tabletop Time Roleplay
. The semi-comedic campaign ran its first four-episode long Chapter One using 5e rules, but the new Chapter Two will be using the
Level Up
system with new episodes airing weekly through July.
Ragtag is a lighthearted campaign filmed in chapters centering on the adventures of Hops, a giant Bear-man who is a father first, adventurer second. Reaching middle age, with his children almost grown, he has asked his wife for permission to go on a big adventure, as he has always dreamed of going on one. He travels in search of fabled ingredients required to create the finest honey-mead the material plane has ever tasted. Hops is played by Jennifer, who has been a weekly D&D player for almost a decade and loves big fluffy bears. And mead.
EN Live is accepting applications for more live streams
. There's no minimum social media follower count or viewer numbers required as new and upcoming streamers are encouraged to apply. EN Publishing will sponsor three streams per quarter and applications are open for both remaining quarters of 2022, so there are six total sponsorships left for the year.
You can get more details or apply on the EN Live website
.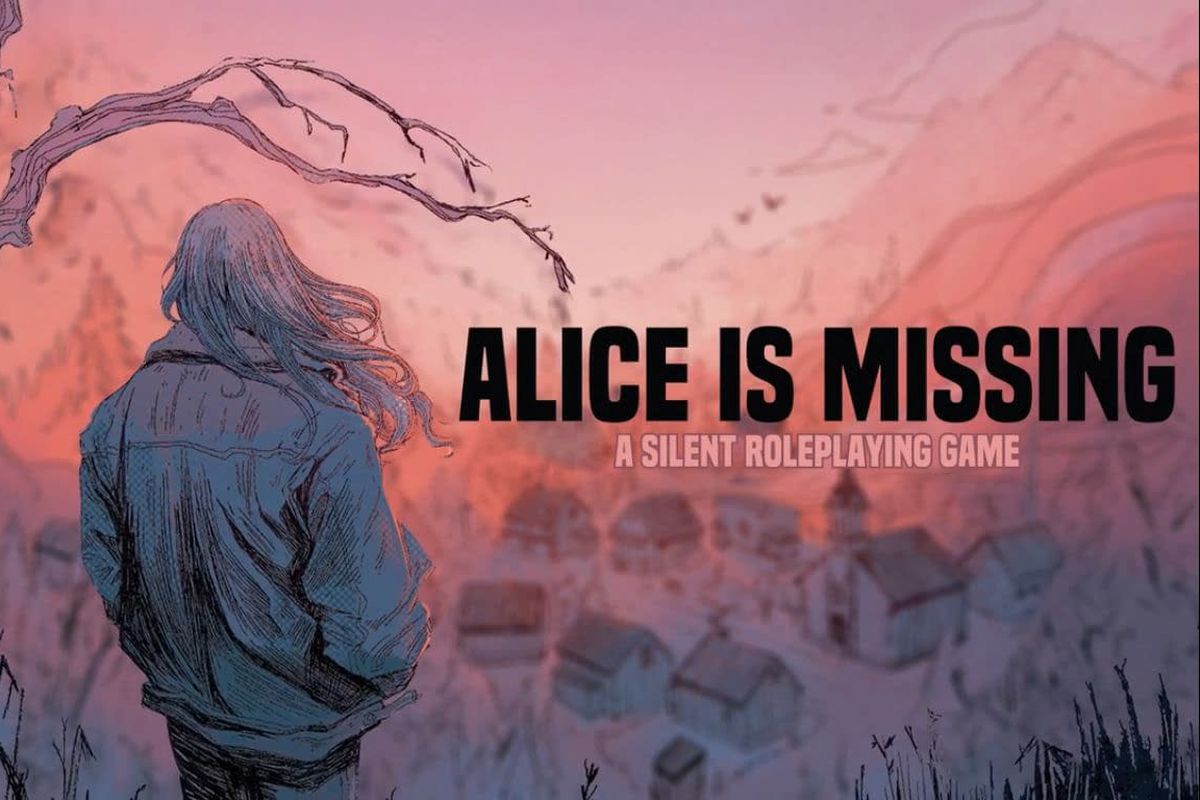 The storytelling RPG Alice is Missing is coming to the big screen from Paramount
. The silent RPG played via text messaging funded on Kickstarter with $138,723 from 5,681 backers in 2020 with a release later that year from Hunters Entertainment. Designer Spencer Starke will co-write the script with director Becca Gleason (
Summer '03
, producer on
The Summer I Turned Pretty
). The film will be produced by Temple Hill Entertainment, a production company famous for other YA adaptations including
The Fault in Our Stars, The Maze Runner
, and the
Twilight
films.
The game is a one-shot storytelling game
focusing on the disappearance of high school student Alice Briarwood where the players take on the roles of people in Alice's life.
The Vampire: The Masquerade Nexus digital toolkit from Demiplane is now available in early access
. While the character creation and management tools are not currently live on the site, the site has launched with several features for players and storytellers. The digital viewer and rules compendium is live with free content from the
Vampire: The Masquerade Companion
along with paid offerings. The
Vampire: The Masquerade 5th Edition
core rulebook and the sourcebooks
Camarilla
and
Anarch
are available for $29.99 each with pre-orders available for the campaign setting
Chicago By Night
and sourcebook
Cults of the Blood Gods
. The site also offers bundles of each digital offering along with a physical copy with prices ranging from $59.99 to $69.99. The site also features a matchmaking service to find games and players, a video chat system, and a monetization system allowing for tipping and paid professional Storytellers.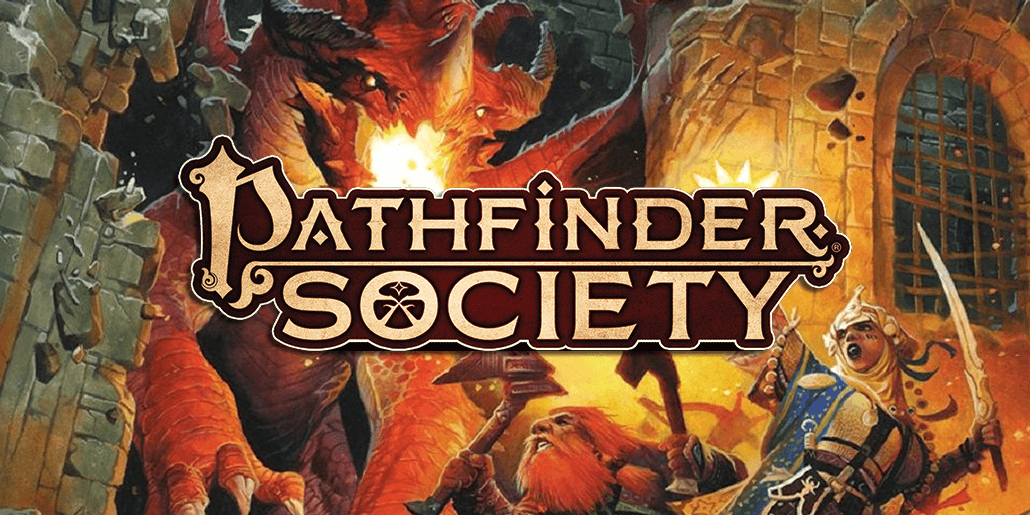 Paizo announced rule changes for Year Four of Pathfinder Society, the organized play for Pathfinder
. The post starts by acknowledging that technical issues have prevented achievement points and GM credits from being awarded correctly but should be fixed shortly. This fix will also resolve issues that some players have had with the starting player grant of 80 achievement points.
The big change starting on July 29 are costs for uncommon ancestries. The ancestry boons for the Fetchling ancestry will drop to 40 achievement points while the Hobgoblin and Catfolk ancestries will be reduced to 80 achievement points. There are story-based reasons for the first two, but the post says "We don't have a great in-story reason for [the adjustment to catfolk], but we wanted to bring this boon in line with similar uncommon ancestries from the Mwangi Expanse."
Additionally, seven new backgrounds will be available for new characters costing 4 achievement points each including Musello's Student, Gloriana's Fixer, Almas Clerk, Friend of Greensteeples, Guest of Sedeq Lodge, Sandswept Survivor, and Gold Falls Regular. Full details about these new uncommon backgrounds
are available on the Paizo Blog
.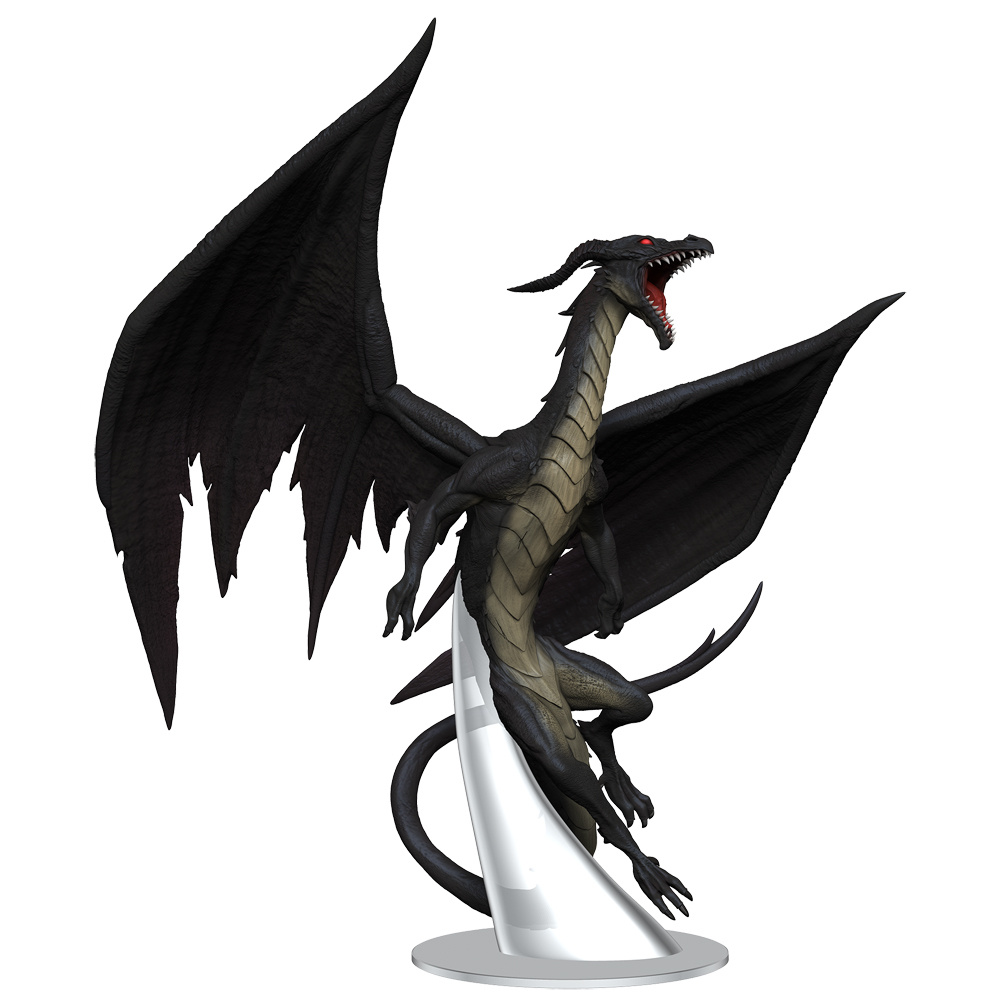 WizKids announced a new kit for in-store paint night events, D&D Nolzur's Marvelous Miniatures: Paint Kit – Enlarged Duergar
. The kit comes with an unpainted miniature of an enlarged duergar, a step-by-step tutorial by Den of Imagination, 12 Vallejo paint colors, two brushes, and a water pot as well as packaging that doubles as a paint palette. This new kit will be available in November 2022 with a retail price of $19.99. A similar kit for the Yuan-Ti was previously announced and is due for release next month.
WizKids also announced several pre-painted miniature offerings coming soon as well.
First is two new Dungeon Dressings sets of terrain and accessories
. The Simple Traps set featuring a wide array of traps includes two regular treasure chests, one trapped chest each for poison needle, scything blade, magic cloud, and poison gas traps (four trapped chests total), two urn flamethrower statues, a rolling sphere, two bear traps, two rotating blade traps, two saw blade traps, two scythe blade traps, a folling block trap, two foot spike traps, a spike pit trap, an acid pit trap, and three rune traps. The Merchant's Row set useful for creating a marketplace includes a weapon's merchant, a potions merchant, a tanning rack, a pig, a cow, a grain sack, a square crate, a crate of cabbages, a crate of apples, two large vendor stalls, a canted display table, a market stall shelf, and two covered vendor tables. The sets are expected for a November 2022 release with a retail price of $54.99 each.
Four new warband sets are coming to the pre-paint line of
D&D Icons of the Realm
.
The Undead Armies set retails for $49.99 and will include a skull lord and six skeletons
each of a different race: human, elf, tiefling, lizardfolk, gnome, and tabaxi.
The Bugbear Warband retailing for $44.99 features
a bugbear chief and five different bugbear miniatures.
The Githyanki Warband retailing for $44.99 will feature
seven different githyanki miniatures, a wizard, sorcerer, warrior, gish, kith'rak, monk, and supreme commander.
Finally there's the Hobgoblin Warband for $44.99
featuring six different hobgoblin miniatures. These sets will be available November 2022.
On the Pathfinder side of WizKids licensed miniatures,
several boxed sets are on the way as part of the Pathfinder Battles: Impossible Lines series to go along with the upcoming book
. The Masters of Magic set features an Ifrit Pyrochemist, a Manticore Paaridar, a Geb, an Anong Aronak, a Japalisura Asura, a Rakshasa Mahajara, a Nex, and Nethys God of Magic. The Heroes and Villains set features new PC and NPC miniatures with a Vishkanya Infiltrator, a Shield Marshal, a Student of Perfection, an Oread Guard, a Suli Dune dancer, a Sylph Sneak, a Vanara Disciple, and a Ghoran Manipulator. These sets are both expected in November 2022 with a retail price of $49.99 each.
And at last, we reach the end with
the big one, the Pathfinder Battles: Impossible Lands Adult Umbral Dragon
. The five inch tall figure features an umbral dragon, trapped between the Material Plane and the Plane of Shadows with a breath weapon of negative energy that consumes incorporeal undead. The figure will hit store shelves in November 2022 (I'm sensing a "Christmas Shopping Season" vibe from all these release dates) and retail for $79.99.
That's all from me for this week! Don't forget
to support our Patreon
to bring you more gaming news content. If you have any news to submit, email us at
news@enpublishingrpg.com
, and you can get
more discussion of the week's news on Morrus' Unofficial Tabletop RPG Talk
every week. You can
follow me on Twitch to get notifications when I go live,
subscribe to Gamer's Tavern on YouTube for videos on gaming history, RPG reviews, and gaming Let's Plays
, or you can listen to
the archives of the Gamer's Tavern podcast
. Until next time, may all your hits be crits!
Note: Links to Amazon, Humble Store, Humble Bundle, and/or DriveThru may contain affiliate links with the proceeds going to the author of this column.