Hello everyone, Darryl here with this week's gaming news! Table of contents for new D&D starter set uncovered, D&D Beyond releases free Vecna supplement,
Stranger Things
cast plays D&D, Netflix's
Cyberpunk
animated series trailer and clip released, and more!
For a quick summary of the week's news, Jessica Hancock will bring you up to speed with
EN Live's This Week in TTRPG every Friday
.
Don't forget, you can keep up with all the week's gaming news in detail with
Morrus' Unofficial Tabletop RPG Talk
. This week, Morrus, Peter, and Jessica are recording live from UK Games Expo.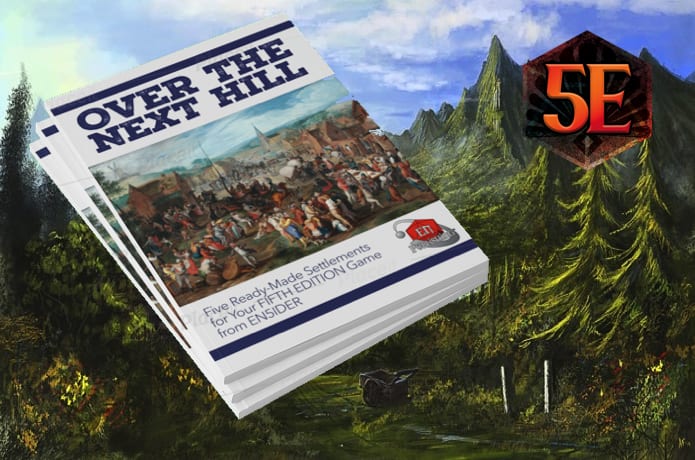 In case you missed it elsewhere on EN World this week:
The upcoming new starter set for Dungeons & Dragons, Dragons of Stormwreck Isle, has had its table of contents leaked
. The adventure book is four chapters long with an Overview as a prologue discussing the role of the Dungeon Master in a game, relevant maps, background for both the adventure and the Forgotten Realms setting, and preparation tips. The four chapters are named after the major locations for the adventure (which I haven't reproduced here because spoilers but are available in the link above) along with subsections for each chapter describing the key locations or events. Finally, there are two appendices. Appendix A: Magic Items starts with instructions on how to use magic items in the game before a list of item descriptions, and Appendix B: Creatures has the stat blocks and descriptions for creatures in the game (specifically "creatures" as they are not using the term "monsters").
The boxed set is scheduled for a July release in North America and October for the rest of the world
.

Monte Cook Games announced they are releasing their house system Cypher System under a version of the Open Gaming License
. This license, the Cypher System Open License, will allow creators to make their own products based on the
Cypher System Reference Document
along with additional sources released under the license. The reference document is not available to the public yet but is expected for release "this summer", though three new products created under the license have been announced:
Mystery Flesh Pit National Park
by Ganza Gaming,
GM Roulette
from Cypher Unlimited, and
Blood & Chrome
from Marlowe House. This is a separate license from
the Cypher System Creator program available through DriveThruRPG which was launched in 2016
.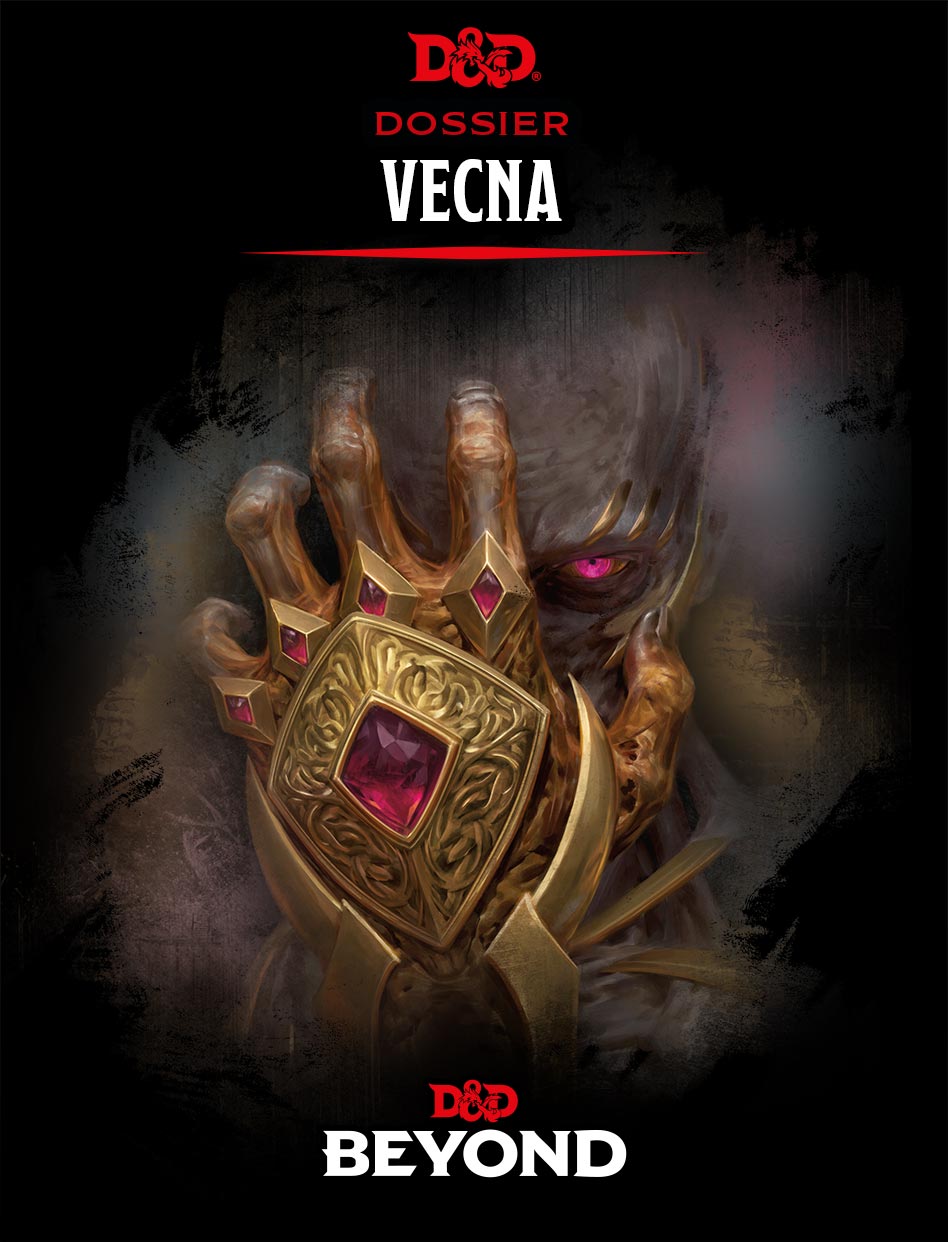 Wizards of the Coast is playing up the Vecna connection to the new season of Stranger Things with a free release on D&D Beyond
.
Dossier Vecna
features 5e stats for the lich which comes in at a whopping CR 26. There is also a half-page summary of lore surrounding Vecna. Notably, this version of Vecna is from before his betrayal by Kas so still has both hands and eyes. The supplement is available for free by signing into your D&D Beyond account and claiming it. But that's not the only cross-promotion going on as
the cast of Stranger Things played a game of Dungeons & Dragons as part of a live stream promotion for Season 4
. Actors Finn Wolfhard (Mike), Gaten Matarazzo (Dustin), Priah Ferguson (Erica), and Joseph Quinn (Eddie) played in a one-shot with DM B. Dave Walters streamed (though pre-recorded) on Thursday. The hour and a half stream is now available to watch on the
Stranger Things
YouTube channel linked above.
Also from Netflix this week,
the streaming company released the trailer for Cyberpunk: Edgerunners
along with
a short clip from the show
. The ten-episode animated series will be based on the video game
Cyberpunk 2077
, which is based on the tabletop RPG franchise
Cyberpunk
from R. Talsorian Games. Yes, that was convoluted, but technically the show is based on the video game as the roleplaying game did not get a mention anywhere in the release. Game designer Rafal Jaki (
Cyberpunk 2077, The Witcher 3: Wild Hunt, Gwent
) will serve as showrunner and Studio Trigger (
Kill la Kill, Little Witch Academia, Star Wars: Visions
) is handling the animation. The show follows characters David and Lucy as they try to survive the streets of Night City by becoming edgerunners, outlaw-for-hire mercenaries doing whatever it takes to get the job done. The series will premiere in September 2022.
In other
Cyberpunk
video game licensing news that neglects to mention the tabletop roleplaying game,
Cool Mini Or Not announced they will be producing a Cyberpunk 2077 board game titled Cyberpunk 2077: Gangs of Night City
. The game uses worker placement mechanics to simulate the struggle for control of Night City's underworld between rival gangs. Each player takes control of a gang made up of a variety of members with their own roles to play including Solos (cyberwarriors who fight other gangs), Netrunners (who dig up corporate secrets to exploit), and Techies (who deal with fixers to make deals). The board will be broken into districts, each with its own points of interest that provide a unique benefit to the gang that controls them. No release date has been announced at this time, but there will be a crowdfunding campaign prior to release.

D&D Beyond posted an update warning international customers that some content may be regionally blocked
. The statement warns consumers that, due to laws barring the publication of certain content, they are required by law to block that content in those countries. The statement:
Dungeons & Dragons takes players through a multitude of fantastical settings with diverse people. The stories we craft and the characters we meet can challenge our worldviews, bring us together, and help us feel seen and understood. Such is the magic of D&D.

As a global company, however, Wizards of the Coast faces challenges when sharing content that honors our diverse community. Certain regions prohibit specific subject matter, and in some cases, access to content that includes regionally prohibited subject matter can put members of our community at risk of harm. For that reason, we must at times make certain content unavailable in these impacted locations.

We do not agree with the laws that create these challenges. However, we are required to follow them. This decision allows us to continue to share content that reflects our values and our global community. We hope that one day we will not have to make the difficult decision to block certain content. We believe that D&D is best served when everyone is invited to the table to share in a game that is ultimately about love and perseverance.
While the announcement does not specify any content that has been blocked, D&D Beyond offered free digital dice with a rainbow theme to celebrate Pride Month, which is a celebration of the LGBTQ+ community, and some users in countries with restrictions on queer content have reported getting a message stating that "not all content is available in all regions".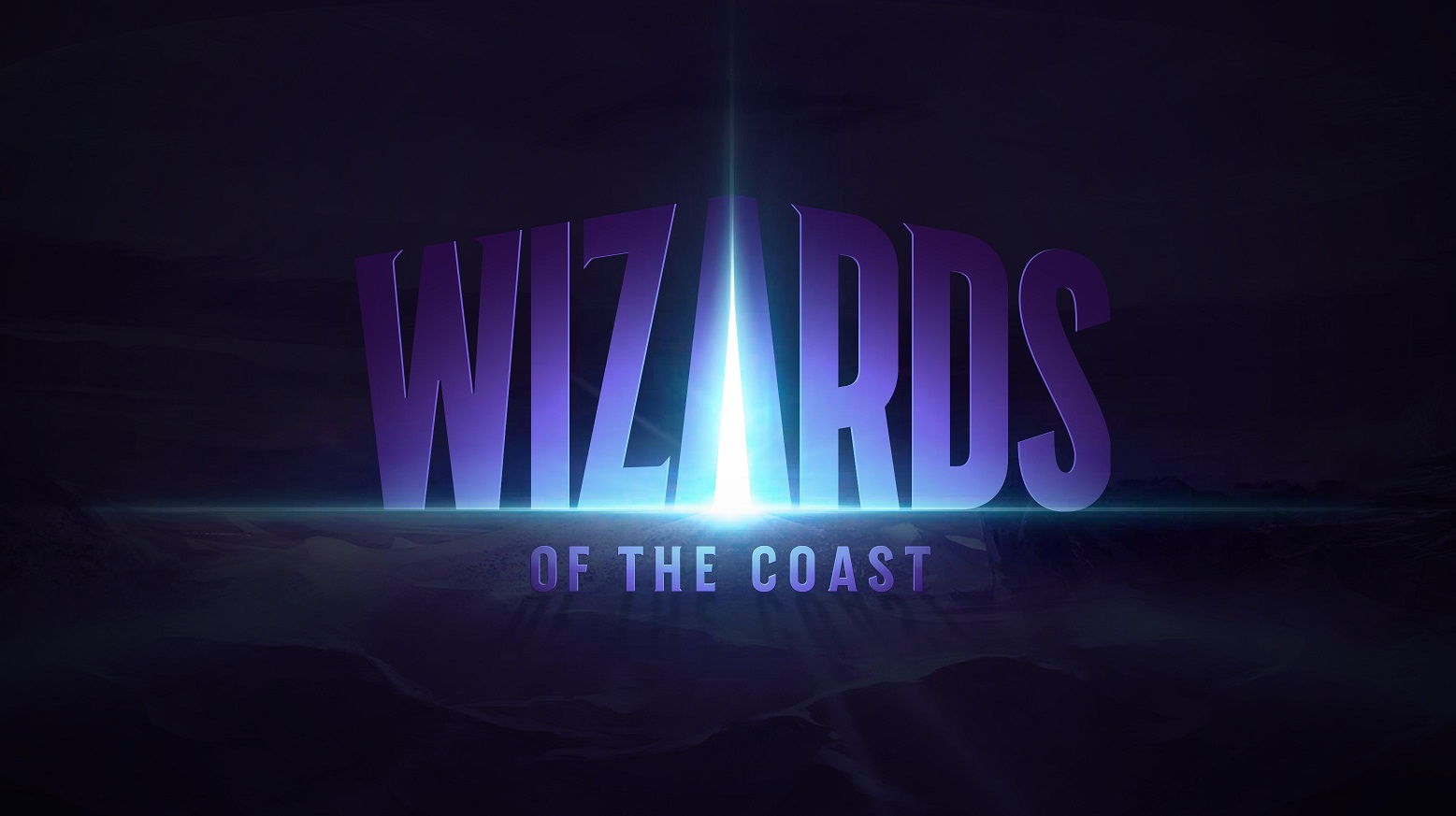 In industry business news, the proxy fight at Hasbro has concluded and Hasbro came out victorious
. Activist investment firm Alta Fox Capital attempted to initiate a proxy battle for control of the Board of Directors at Hasbro in an attempt to gain enough control of the Board to force the company to spin Wizards of the Coast off into its own company. Despite owning a 2.5% stake in the company, Alta Fox Capital's nominees failed to claim any Board seats as all 13 directors were re-elected by a "substantial margin". Also interesting to note that the link above is from mainstream news outlet CNBC, which describes the company as "Dungeons & Dragons maker Hasbro" in the headline, showing exactly how much of an influence the game has on the company's business.
In further industry news,
Asmodee parent company Embracer Group raised $1.05 billion from Saudi Arabia government investing company Savvy Gaming Group
. The investment comes from an issuance of new Class B stock, which is a special class of common stock in a company with a different level of voting rights from Class A shares. This issue of stock gives Savvy Gaming Group, and through them the Saudi government, an 8.1% ownership of Embracer Group and control over 5.4% of votes. Embracer Group primarily acts as a holding company for video game developers and publishers including THQ Nordic, Deep Silver, and Gearbox as well as recently purchasing the rights to the
Tomb Raider
and
Deus Ex
franchises from Square-Enix, but they began expanding into other media last year with their purchases of Asmodee and Dark Horse Comics.
That's all from me for this week! Don't forget
to support our Patreon
to bring you more gaming news content. If you have any news to submit, email us at
news@enpublishingrpg.com
, and you can get
more discussion of the week's news on Morrus' Unofficial Tabletop RPG Talk
every week. You can
follow me on Twitch to get notifications when I go live,
subscribe to Gamer's Tavern on YouTube for videos on gaming history, RPG reviews, and gaming Let's Plays
, or you can listen to
the archives of the Gamer's Tavern podcast
. Until next time, may all your hits be crits!
Note: Links to Amazon, Humble Store, Humble Bundle, and/or DriveThru may contain affiliate links with the proceeds going to the author of this column.
Last edited: