Hello everyone, Darryl here with this week's gaming news! Updated
Strixhaven
release dates, Paizo Leadership Team update,
Level Up: Advanced 5e
late pledges open, another network TV show dabbling in
Dungeons & Dragons
, and more!
Don't forget, you can get all the news every week with
Morrus' Unofficial Tabletop RPG Talk
! This week, Morrus and Peter are joined by Cezar Capacle to talk about
Starlight Riders
and crowdfunding RPGs in the Global South.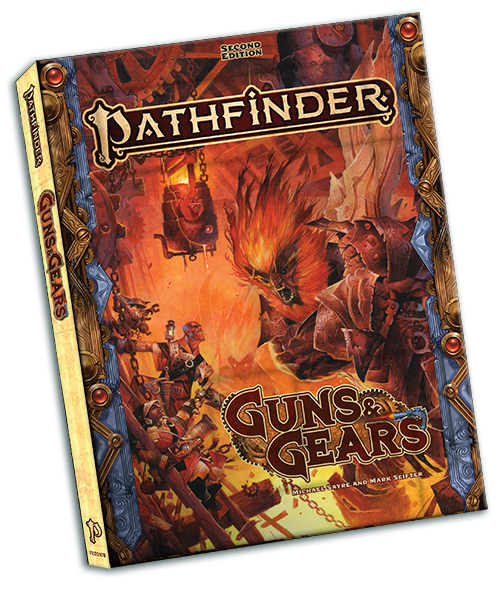 In case you missed it elsewhere on EN World this week: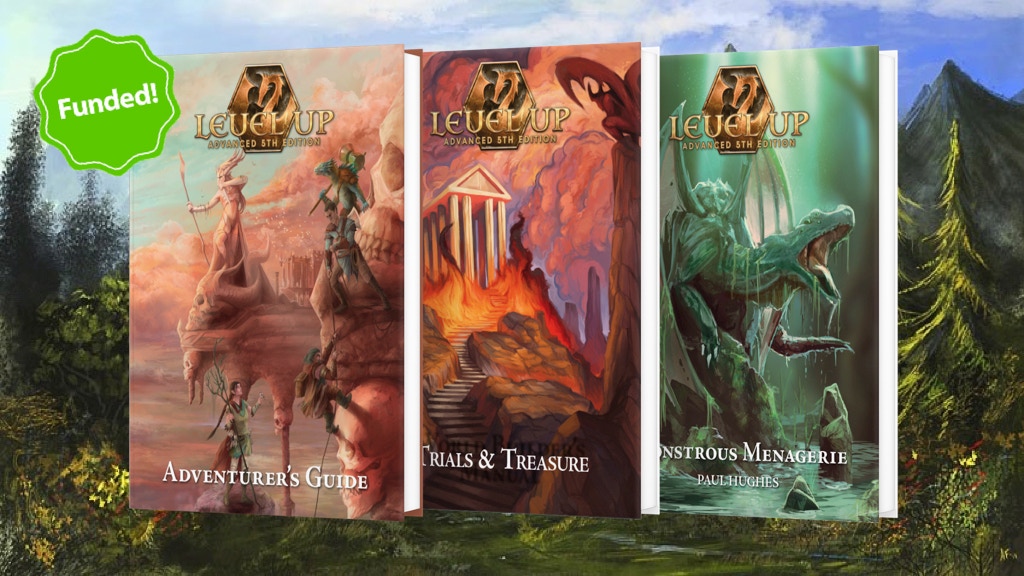 Late pledges are now open for Level Up: Advanced 5e from EN Publishing for those who missed the big Kickstarter
. The late pledge manager will allow you to pick up the PDFs for delivery in December or pre-order the physical editions of the books for their estimated April 2022 release. The
Adventurer's Guide, Trials & Treasures, Monstrous Menagerie, Mythological Figures and Maleficent Monsters,
and
Adventures in ZEITGEIST
are available for £20 each in PDF or £40 each in hardcover, the introductory adventure
Memories of Holdenshire
is available in PDF for £15 or softcover for £25, and the
Narrator's Screen
for £10 in PDF or £20 physical. You can also get the three core rulebooks in faux-leather collector's editions for £70 each. The Kickstarter funded on November 5 with a total of £701,862 (about US$947,000) from 6135 backers.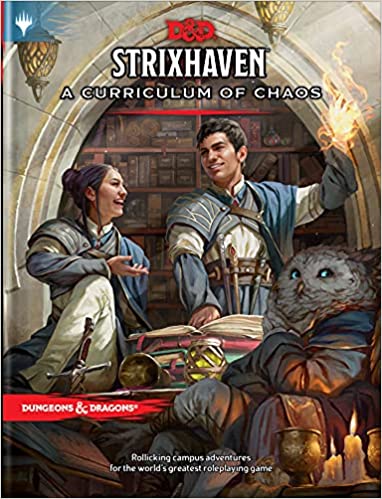 Wizards of the Coast announced updated release dates for around the world for the upcoming setting book and adventure Strixhaven: A Curriculum of Chaos based on the Magic: The Gathering setting
. The hardcover book will be available in North America on December 7, in Australia and New Zealand on December 10, in EMEA (Europe and the Middle East) on December 17, and SEA (Southeast Asia) on December 16. The book was originally scheduled for a November 16 release but was delayed due with the official explanation of "goblin related issues" but was in fact production and shipping issues affecting all publishers.
The hardcover will be available for a retail price of $49.95
.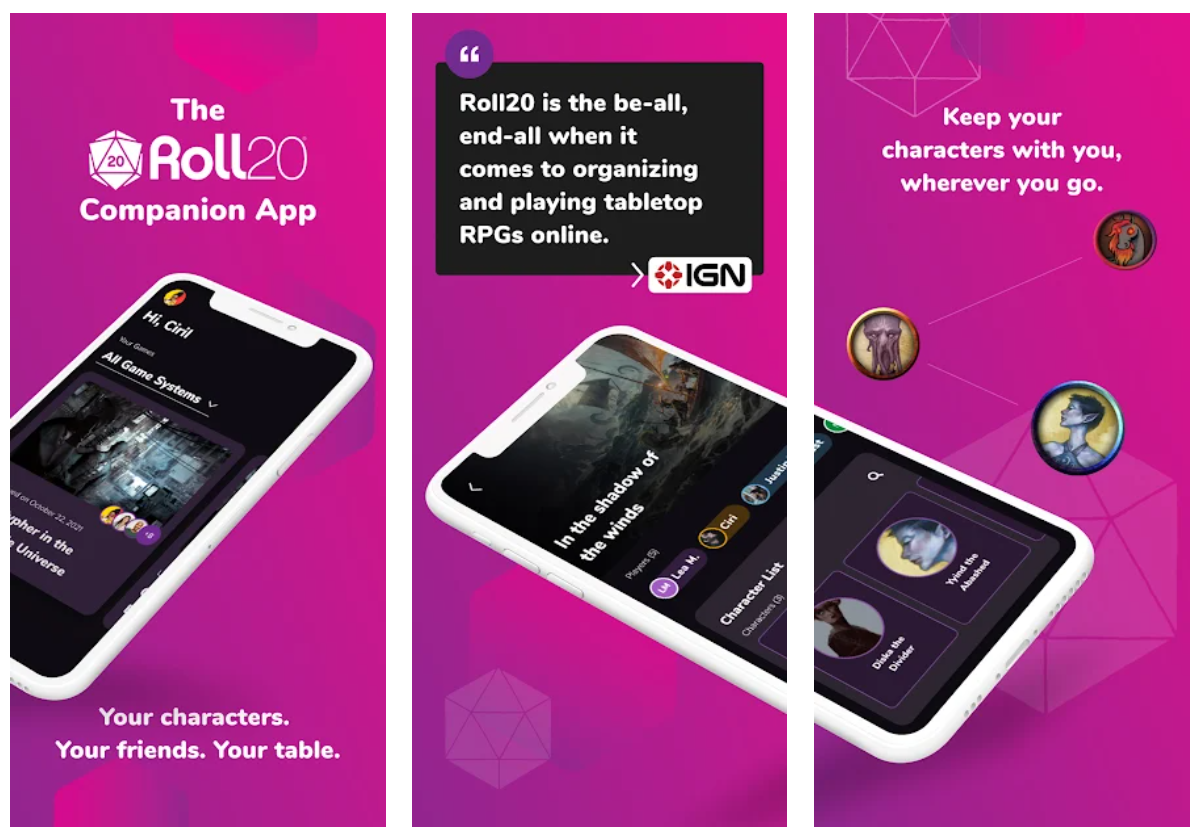 Roll20 launched a new Player Companion app for iOS and Android devices
. The app is free for all Roll20 users and will allow players to access their character sheets, roll dice, display character information like stats and character portrait, and integrate directly with the Roll20 virtual tabletop. While it does not replace the virtual tabletop completely, it does streamline online play by allowing a second screen for players without requiring two monitors. And for those who have grown accustomed to digital tools during remote play sessions, this will be a great tool for gaming in-person at the table. You can download the app for free from
the Apple App Store for iOS devices
or from
Google Play for Android
.
Paradox Interactive has reached a deal with the online platform Demiplane to create World of Darkness Nexus
. The digital platform will allow for online character creation and character management, video chat for online play, a digital toolbox for playing online or at the table, and a community content portal. The platform will launch with content for
Vampire: The Masquerade, Werewolf: The Apocalypse,
and
Hunter: The Reckoning
.
Demiplane recently announced a deal with Paizo to create Pathfinder Nexus, a similar platform for Pathfinder 2nd Edition
.
World of Darkness Nexus
is expected to launch sometime in 2022.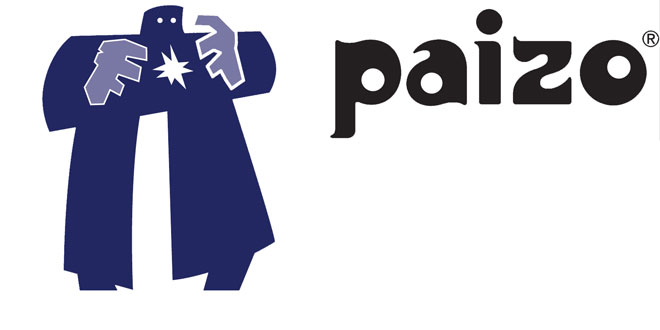 Paizo posted an update about their Leadership Team this week
. The post attempts to address concerns about management within the company, stating that they have engaged a company called Energage to perform an employee survey to allow anonymous feedback to management. The company has also hired the law firm of Moritt Hock & Hamroff to investigate allegations of discrimination against trans employees and sexual misconduct for the Leadership Team. Paizo President Jeff Alvarez also addressed two controversies, the first involving an incident where Alvarez "mishandled user data" in message board replies "resulting in allegations of doxing". Corrective action has been taken, and Alvarez issued an apology. Additionally, Alvarez addressed concerns about room sharing policies for Paizo employees working at conventions which "was based on outdated interpretations of gender" where it was alleged that Paizo prevented a transgender woman to share a room with a cisgender woman due to a gender segregation policy for travel. Paizo has since implemented a one-person-per-room policy and will allow couples to share a room regardless of gender if both parties request it.
Meanwhile, United Paizo Workers, the labor union representing Paizo employees, released an update on contract negotiations
. Right now, the employees are covered under "Status Quo", which is a term in labor law that prevents changes to work policies while contract negotiations are ongoing. Any policies under mandatory bargaining such as salary, time off, insurance, and other policies must remain in place as-is until the contract is finalized, with some exceptions allowed for extenuating circumstances that require action before negotiations are complete.

Marvel Entertainment released more details about the upcoming Marvel Multiverse Role-Playing Game including a look at the new dice system
. I will warn anyone clicking on this link that the reporting from Comic Book Resources that the majority of the very long article is about comic book releases and if you're looking for the RPG related news, best to start from the bottom and scroll up from there. That said, the new
Marvel Multiverse
game will use the "d616 System", a reference to the universe number for the mainline comic book continuity of Universe 616. Task resolution will be handled by rolling 3d6 with the result of "6-1-6" yielding "fantastic" results. There will be pre-generated versions of existing characters as well as character creation rules. Attributes will be Might, Agility, Resilience, Vigilance, Ego, and Logic. The playtest book will release in March 2022 with three different covers, one each from Iban Coello, Logan Lubera, and Peach Momoko. From the updated product description:
INTRODUCING THE MARVEL MULTIVERSE ROLE-PLAYING GAME! Take on the roles of Marvel's most famous Super Heroes — or create entirely new ones — to fight some of the most dangerous Super Villains in the Marvel Universe! Join Marvel and Tabletop RPG fans alike in this upcoming playtest of Marvel's new game. Co-created by Matt Forbeck (THE MARVEL ENCYCLOPEDIA, Dungeons & Dragons: Endless Quest) and packed with illustrations by Marvel's amazing artists, the PLAYTEST RULEBOOK features a subset of the rules for the upcoming game — including character creation and combat — plus an introductory scenario and full profiles for some of Marvel's greatest heroes: Spider-Man, Captain America, Captain Marvel, Wolverine and more. To get started, all you need is this book, three six-sided dice and a group of friends. Players who grab the PLAYTEST RULEBOOK will also have the chance to offer official feedback on the rules and help shape the game for its full release. Don't miss out on this chance to influence and enjoy the MARVEL MULTIVERSE ROLE-PLAYING GAME!
The 104-page softcover is available for pre-order on Amazon now with a listed release date of March 29, 2022
.
Nightfall Games has been forced to delay the Kickstarter for their new RPG Demon Dog after running afoul of Kickstarter rules
. Kickstarter terms of service for project creators prohibits a creator from running a new Kickstarter campaign before fulfillment has completed on a previous campaign. This rule is in place to prevent malicious users from running multiple back-to-back Kickstarters then never fulfilling any of them,
a situation which has happened in the past even in tabletop gaming
. While this rule has been enforced rather loosely in the past,
Kickstarter updated their terms of service on October 30 in preparation for clamping down on creators with overlapping projects
. In order to run multiple campaigns, a creator must be "experienced" and "in good standing", assessed by the Trust and Safety team of Kickstarter during submission review. "Experienced" creators are allowed up to three unfulfilled projects at a time under this policy for the Gaming category, but those who have not met the requirements will only be allowed one unfulfilled project. Nightfall Games currently has outstanding Kickstarters for
SLA Industries: Collateral
and
The Terminator RPG
which must be fulfilled before they can create a new campaign.
Demon Dog
is a
Mork Borg
compatible RPG with a strong punk theme where characters have died and made a deal with the Devil to return for revenge.
Have you ever wanted a full-size kobold? Well Paizo and WizKids have two of them available for pre-order
. The full-scale kobold statues will be made of foam standing at 36 inches tall. Two figures will be available, one in red and one in blue, both decked out in armor and wielding a spear. Minor assembly will be required and shipping charges will vary due to size and weight, and will unfortunately not be available outside the United States. If you want a life-size kobold to adorn your gaming room, each one will set you back $599.99 and will be available March 2022.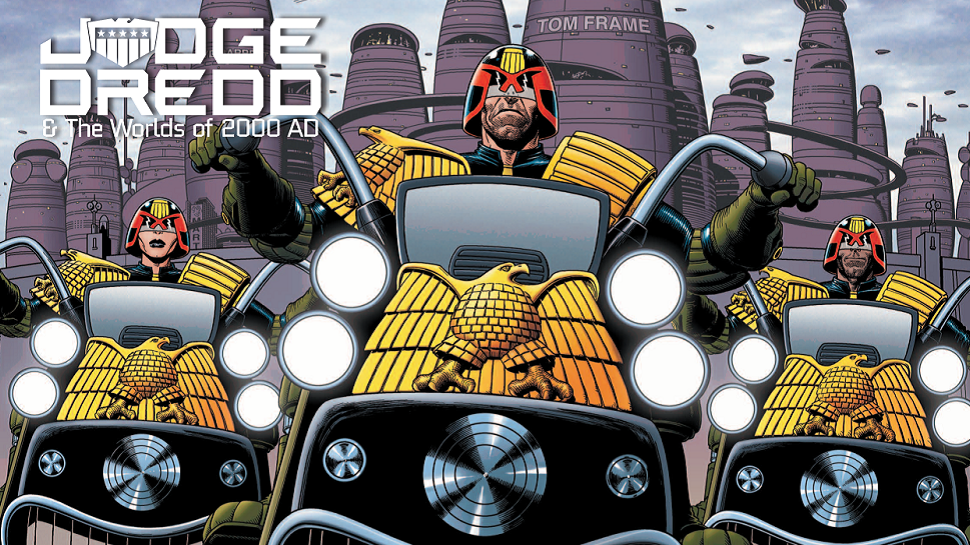 EN Publishing announced that their licensing agreement with Rebellion has not been renewed which means the Judge Dredd and the Worlds of 2000 AD line will be coming to an end
. From the announcement:
We have some sad new today for fans of Judge Dredd & The Worlds of 2000 AD.

Our license to create 2000 AD products has come to an end. We started this journey in late 2017, and launched the game in 2019. It has been a wonderful ride, and we have published several Judge Dredd adventure sourcebooks as well as hardcover setting books for Rogue Trooper and Strontium Dog.

It has been wonderful getting to know you all over the past couple of years. Sadly, the pandemic meant that we have not been able to attend conventions for the past 18 months, so we are very much looking forward to Dragonmeet in December.

The good news is that until March 2022 you can still buy 2000 AD roleplaying game products from us (while stocks last!) Even better, at Dragonmeet in London this year, we will be launching our half-price sale for Judge Dredd & The Worlds of 2000 AD which will last up until March 2022.

The WOIN system which powers the game will, of course, continue as normal, with our next release, a horror adventure/sourcebook called The Possessed, coming soon!

Thank you, everybody, for your support and enthusiasm.

- the EN Publishing team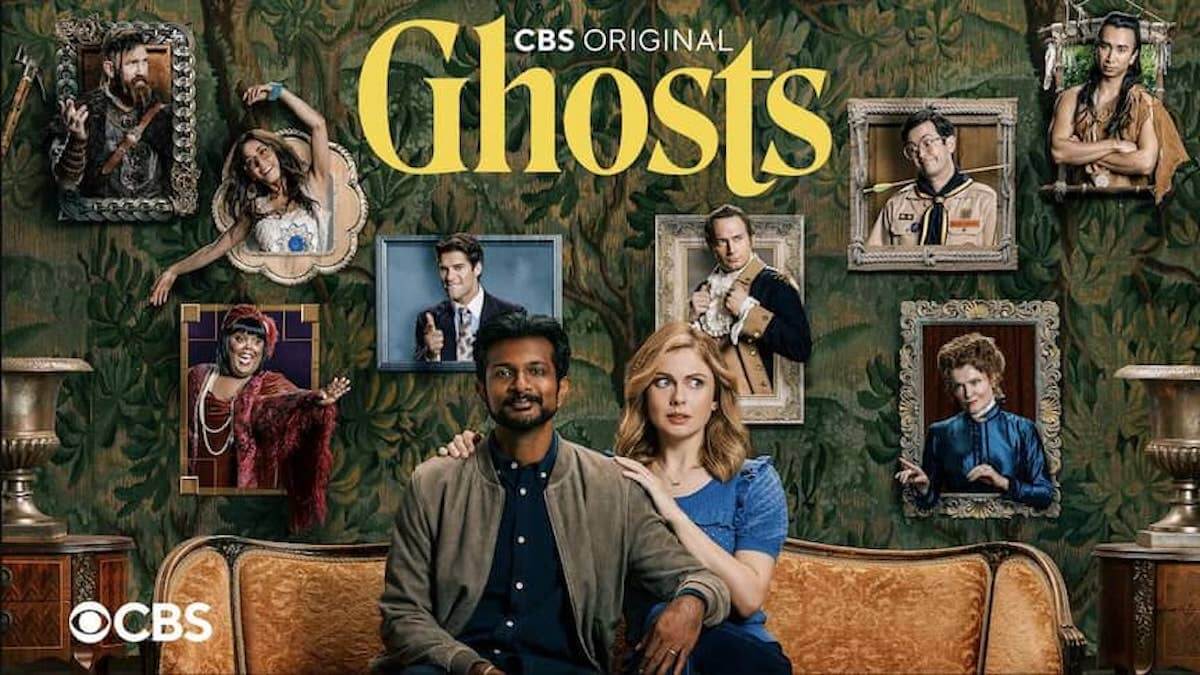 Yet another network show has joined the growing list of television featuring Dungeons & Dragons, this time the CBS comedy Ghosts
. The show, an American remake of the BBC series of the same name, is about friends Samantha and Jay who buy a run-down country estate into a bed and breakfast only to discover it's haunted, and that Samantha is the first living person the ghosts can talk to. Episode 8 of the series features Jay, disappointed that his
Dungeons & Dragons
character has died and he has been kicked out of his gaming group, running a game for the ghosts with a reluctant Samantha along as an interpreter. The series is produced by Joe Wiseman (
New Girl, Me Myself and I
) and stars Rose McIver (
iZombie, Once Upon a Time
) and Utkarsh Ambudkar (
Free Guy
,
The Mindy Project
).
The episode aired on Thursday and will be available for streaming from the CBS website
.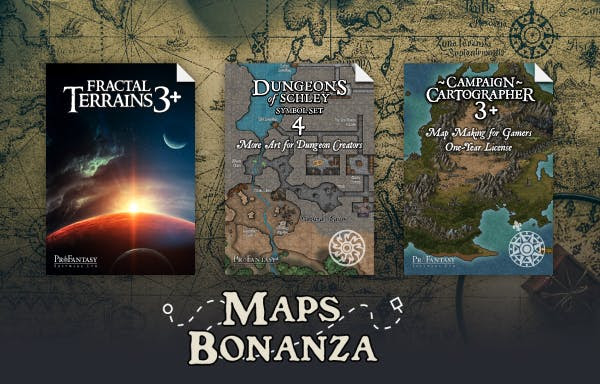 It's your last chance to pick up the Numenera Bundle from Monte Cook Games and Humble Bundle
. The bundle features the three core rulebooks for the game plus five more adventures and sourcebooks at the $1 level and expands into a complete library of 28 titles at the top $15 tier. You'll have to hurry as this bundle only runs until Saturday, November 20.
The Map Bonanza Bundle is going strong, featuring a collection of software from the Campaign Cartographer series
. The top $30 level features 15 programs and asset bundles including
Campaign Cartographer 3+
lifetime license
, Fantasy World Mapper, Fantasy City Mapper, Fractal Terrains 3+, Science Fiction Mapper, Cosmographer 3+
, and more. This bundle benefits Carbonfund and Oceana and runs until Monday, November 22. And for those looking to brush up on their writing,
the Ultimate Writing Bundle features 44 guides, workbooks, templates, and inspiration books for aspiring writers
including
The Guide to Writing Fantasy and Science Fiction
with a forward and original story by R. A. Salvatore. This bundle benefits National Novel Writing Month and runs until Tuesday, November 30.
That's all from me for this week! Don't forget
to support our Patreon
to bring you more gaming news content. If you have any news to submit, email us at
news@enpublishingrpg.com
, and you can get
more discussion of the week's news on Morrus' Unofficial Tabletop RPG Talk
every week. You can
follow me on Twitch to get notifications when I go live,
subscribe to Gamer's Tavern on YouTube for videos on gaming history, RPG reviews, and gaming Let's Plays
, or you can listen to
the archives of the Gamer's Tavern podcast
. Until next time, may all your hits be crits!
Note: Links to Amazon, Humble Store, Humble Bundle, and/or DriveThru may contain affiliate links with the proceeds going to the author of this column.
Last edited: