Hello everyone, Darryl here with this week's gaming news! Psionics are back for
Dungeons & Dragons
, Paizo wants you to meet the designers and authors behind
Pathfinder
, a new
Starfinder
book on its way, and more!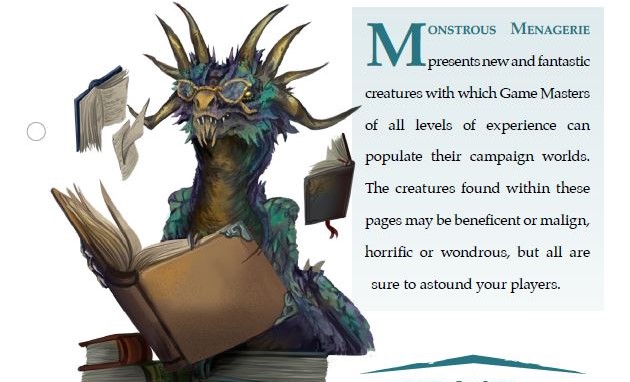 Let's start off with what stories you may have missed this week from EN World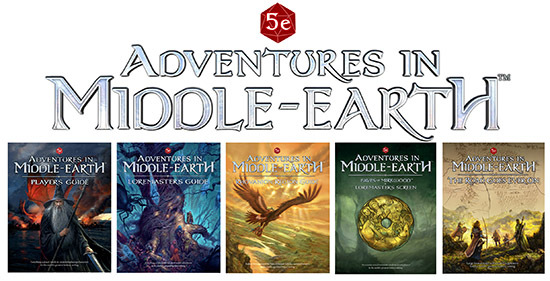 Cubicle 7 announced suddenly that their license for the Middle Earth properties is ending and that both The One Ring and its D&D 5e variation Adventures in Middle Earth will cease publication
. All new books have been canceled, including the recently announced
The One Ring 2nd Edition
and no reprints will be made on any current books for the line. It's unclear exactly when digital versions of the books will be pulled from storefronts
as both The One Ring
and
Adventures in Middle Earth
are still available on DriveThruRPG. The full statement, however, states that they will cease publishing all Middle Earth properties in "the first half of 2020".
The statement also gives details on refunds for those who have pre-ordered products
. The PDF version of the
Rohan Region Guide
has already been released but a physical print run will no longer be made. Those who pre-ordered the print version will receive a full refund. The same goes for those who pre-ordered the second edition
The One Ring – The Lord of the Rings Roleplaying Game
. Refunds will be your choice of a 100% refund to the method of payment or a 125% store credit in Cubicle 7's online store. If you want the store credit, you must respond to the email you received by December 4 (and if you didn't get an email, contact Cubicle 7) as those who do not choose that option will receive standard refunds within the next 14 days. Those who pre-ordered from local game stores or other outlets are encouraged to contact them directly.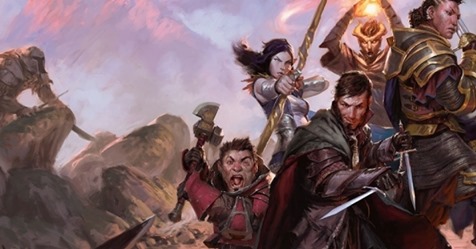 There is yet another Unearthed Arcana playtest document for Dungeons & Dragons 5e
, almost like Wizards of the Coast is trying to make up for the lack of them over the spring and summer. This time, it's a 9-page PDF with three new subclasses for the Fighter, Rogue, and Wizard: The Psychic Warrior, Soulknife, and the arcane tradition Psionics. Yes, Psionics are back! And like every other time psionics have come up, the discussion about varying opinions have been entirely civil and everyone is on the same page about how psionics should be presented. And if you believe that, I've got some oceanfront property in Athas to sell you. The document also includes nine new spells and two new feats, all psionic-themed. Included in the article is
a link to the survey for the previous Unearthed Arcana
, which was the massive update to every single class in the game.
Paizo announced a new Starfinder sourcebook, the Starship Operations Manual
. The sourcebook includes over 100 new weapons, expansion bays, armors, and systems to outfit your ship including drop pods, mines, ablative armor, virtual intelligences, and more. There will also be more than 40 new starships with brand new optional rules for starship combat ranging from dogfights to battles between capital ships to full warfare between massive fleets. The hardcover will be available in July of 2020 with a retail price of $39.99.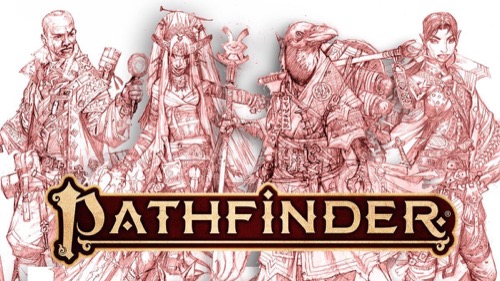 Paizo posted a blog post to introduce the Pathfinder authors and designers behind the new edition of the game
, particularly those who worked on the two most recent sourcebooks, the
Lost Omens World Guide
and
Lost Omens Character Guide
. It's nice to see these designers as more than just a list of names in the front pages of the book as each one is given a short personal biography. In another blog post,
designer Mark Seifter posted a reminder that the playtest for the Advanced Player's Guide is only available for one more week
so if you want to take a look at the four new classes for
Pathfinder 2nd Edition
and give your feedback, you've only got until Friday, December 6, to get your thoughts and opinions to Paizo.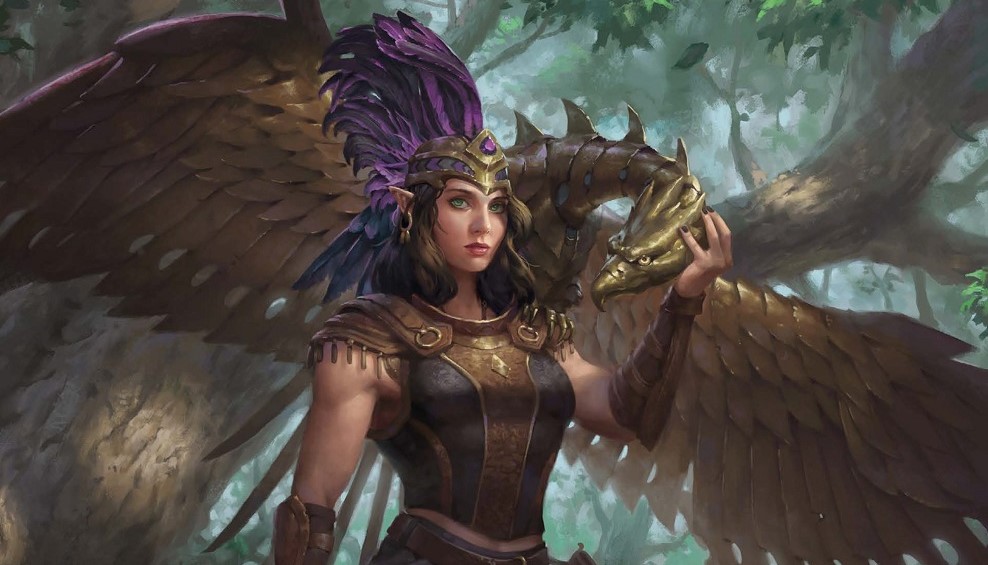 The Greek-inspired sourcebook Odyssey of the Dragonlords by ex-BioWare designers James Ohlen and Jesse Sky has a release date
. In a Kickstarter update, Arcanum Worlds stated that digital rewards including PDFs should be delivered to backers of their Kickstarter from earlier this year. Physical copies are currently in production with fulfillment to backers starting in January 2020. For those who missed out on the crowdfunding effort, the book will be available for pre-order starting shortly after fulfillment of the Kickstarter with a release currently scheduled for February. Even though digital fulfillment is complete and handled by DriveThruRPG, the PDF is not currently available for purchase. However,
the Odyssey of the Dragonlords: Player's Guide is still available for free
for those who want a preview of what's in store for the full campaign book.

Asmodee book imprint Aconyte announced the release schedule for the first wave of licensed books based on their properties starting in 2020
. In May of 2020, we have
Arkham Horror: Wrath of N'Kai
by Josh Reynolds about an ancient artifact on display in Arkham and the havoc it causes. Next is
Legend of the Five Rings: Curse of Honor
by David Annandale about a band of Crab Clan samurai discovering an abandoned city on the edge of the Shadowlands, also due in May. June of 2020 brings us
Pandemic: Patient Zero
by Amanda Bridgeman and
KeyForge: Tales from the Crucible
by Charlotte Llewelyn‐Wells. July 2020's
Descent: Journeys in the Dark: The Doom of Fallowhearth
by Robbie MacNiven follows the trail of the missing daughter of the Baroness of Forthyn as it leads to the deepest, darkest part of Blind Muir Forest. Finally in August of 2020, we have
Arkham Horror: The Last Ritual
by S A Sidor about the art of a mad surrealist that threatens to open the fabric of reality, and
Legend of the Five Rings: Poison River
by Josh Reynolds telling the story of Daidoji Shinn, wastrel son of a Crane clan, who has discovered he has a passion for investigating mysteries. All the books will be released in Kindle ebook format for $9.95 and in trade-sized paperback for $16.95.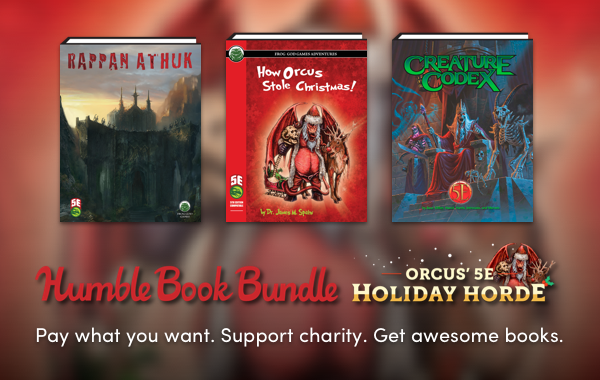 There's still time left in the Paizo and Dynamite Comics Pathfinder Bundle
. Whether you're looking to finish out your
Pathfinder 1st Edition
PDF collection, have never played and didn't know where to start, or just want a bunch of comic books set in the
Pathfinder
world to give you inspiration, this bundle has it all with $276 worth of DRM-free books. This bundle runs until Wednesday, December 11.
If you're more in a 5e mood, there's Orcus' 5e Holiday Horde featuring a large collection of OGL sourcebooks and adventures for D&D 5e, including How Orcus Stole Christmas
. On top of the DRM-free PDFs, you can also pick up digital asset packs for virtual tabletops like Roll20 or full packs already integrated in Fantasy Grounds. This bundle runs until Wednesday, December 18. And there's still a lot of creative bundles live including
the Making Music Bundle to teach you how to play guitar, piano, drums, ukulele, banjo, and more
;
the Music and Sound FX Bundle featuring sound effects and vocal samples perfect for podcasts, YouTube videos, Twitch soundboards, actual play recordings, and more
;
the 2D Animation Bundle with software and assets to make creating your own animated videos quick and easy
, and
an encore of the Create with Confidence Bundle featuring Paint Shop Pro Ultimate, Pinnacle Studio 23 Ultimate, Painter 2019, and a huge selection of premium brushes and effects
.

Marley was dead: to begin with. There is no doubt whatever about that. The register of his burial was signed by the clergyman, the clerk, the undertaker, and the chief mourner. Old Marley was as dead as a door-nail. Especially after that last round of
turn undead
. Okay, I can't say for sure that's how this goes, but
"A Christmas Carol Adventure" is a 5e one-shot for a part of 5th to 7th level based on the holiday classic by Charles Dickens, A Christmas Carol
. The Kickstarter includes not just the 40-page adventure, but poster maps and miniatures to go along with it. The PDF of the adventure is available for a $15 pledge, the paperback and maps for $30, the PDF along with digital files to print your own minis for $45, the physical book and maps plus digital files to print your own minis for $80, and physical versions of everything for $115 with a special and limited $450 pledge level to get your minis hand-painted as well. This project is fully-funded and runs until December 5 and, based on the theme, it's important to note that all digital rewards are expected to be delivered in December 2019.
This is a concept I'm frankly surprised it's taken this long to make it to tabletop games,
but Hey Cutie: The Tabletop Dating Sim is exactly what it says on the tin, a dating sim in tabletop format
. Collect flirt cards to prepare to go on dates or find ways to sabotage your rivals on their dates. Oh, and yes, there are choices for pretty much every taste you may have from normal people to witches, vampires, monsters, aliens, and more. You can get the game for a $20 pledge or for $65 add on Hero's Crossing, the company's previous pixel art based release about running a town in an RPG. This Kickstarter is fully funded and runs until Saturday, November 30. Yes, that would be tomorrow, so get on this fast!
That's all from me for this week! Don't forget
to support our Patreon
to bring you more gaming news content. If you have any news to submit, email us at
news@enworldnews.com
, and you can get
more discussion of the week's news on Morrus' Unofficial Tabletop RPG Talk
every week. You can
follow me on Twitch where I'll be streaming Gabriel Knight starting this Sunday,
subscribe to Gamer's Tavern on YouTube for videos on gaming history, RPG reviews, and gaming Let's Plays
, or you can listen to
the archives of the Gamer's Tavern podcast
. Until next time, may all your hits be crits!
Note: Links to Amazon, Humble Store, Humble Bundle, and/or DriveThru may contain affiliate links with the proceeds going to the author of this column.