Hello everyone, Darryl here with this week's gaming news. Lawsuit filed over new
Dragonlance
novels, new
Pathfinder
board game announced, online
Dungeons & Dragons
organized play, and more!
Don't forget you can get all the week's gaming news with
Morrus' Unofficial Tabletop RPG Talk!
This week, Morrus and Peter are joined by Justice Arman to talk about the 5e campaign setting Nazi Dracula Must Die!
You can also find
Our Favourite Game in All the World
as its own podcast where our panel attempts to guess what the RPG Kickstarter is based on just the name and nothing else,
based on the RPG Crowdfunding News column by Egg Embry
.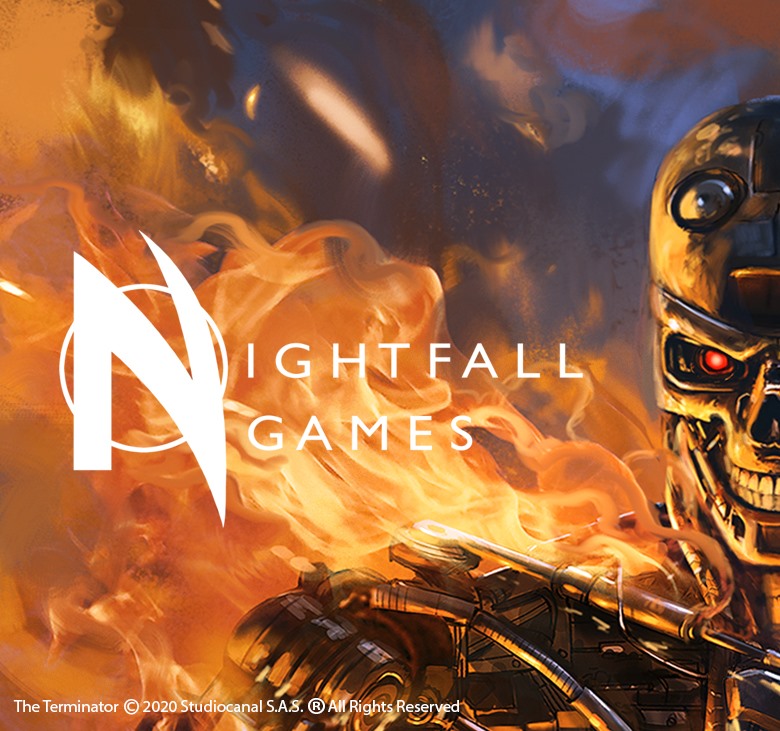 In case you missed it elsewhere on EN World this week: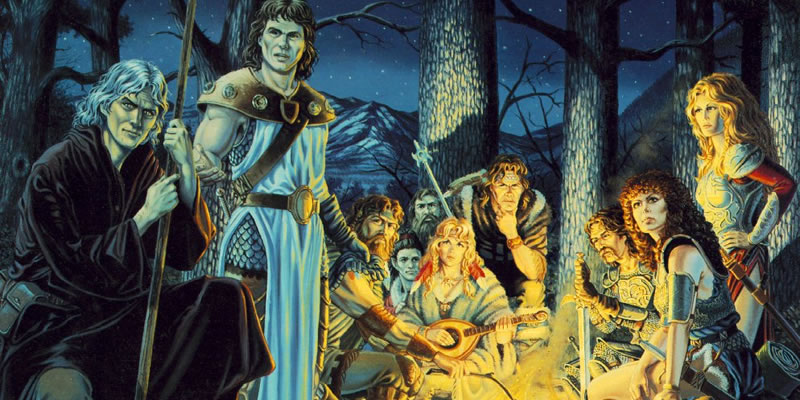 Margaret Weis (via her LLC) and Tracy Hickman have filed a lawsuit against Wizards of the Coast over the cancellation of a trilogy of new Dragonlance novels
. The filing, which represents Weis and Hickman's side of the story via their lawyers, claims that Weis and Hickman were contracted by Wizards of the Coast to write a new trilogy set in the
Dragonlance
setting and that Wizards of the Coast broke that contract by refusing to publish the books. The claim made in the filing (and I want to make this clear, while I have a basic understanding of American law when it comes to intellectual property and publishing/rights contracts due to my writing on these subjects, I am neither an expert nor a lawyer) is that Wizards of the Coast rejected the most recent draft of the first novel and stated that they would not approve any draft for publication, effectively breaking the contract outside of the contract's termination clause.
While there was no reason given, the filing goes on to describe various situations to make the implication that, following the allegations of hostile work environments and particularly of sexism and racism at Wizards of the Coast with Orion Black specifically cited by name and referenced as "a self-described 'nonbinary Black person'", Wizards of the Coast requested edits to the books to alter or remove content "in keeping with the modern-day zeitgeist of a more inclusive and diverse story-world" (one specific reference was made in the filing was about the use of a love potion and to a character's name that could be construed as offensive).
The lawsuit seeks damages for breach of contract plus interest, damages for breach of good faith, damages for tortious interference with a contract (based on a third-party license for a German translation of the novels), a court order forcing Wizards of the Coast to provide a roadmap for approvals and revisions for publication of the novels, and all court and attorney fees. Wizards of the Coast, at the time of writing, has not filed a response with the court.
The full court filing is available online
.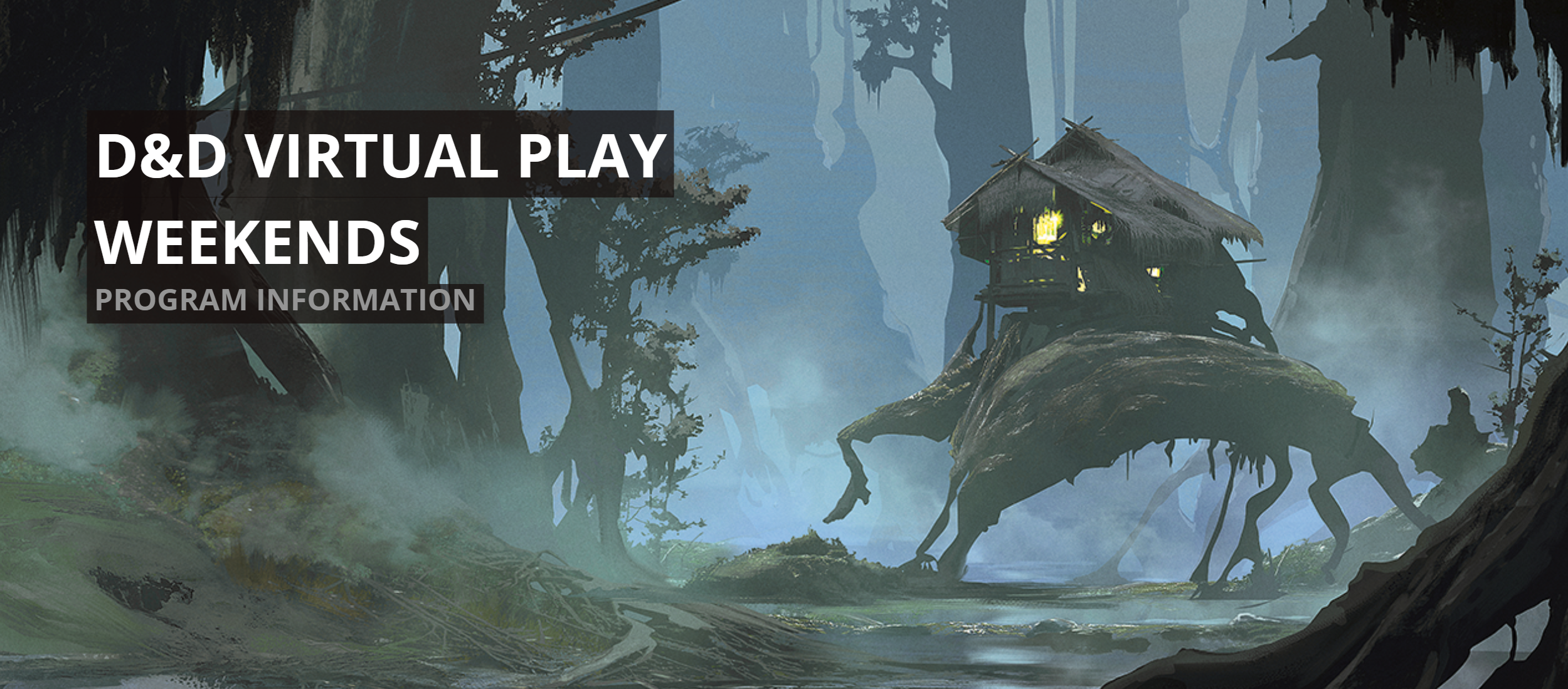 Following the success of their D&D Live and D&D Celebration events, Wizards of the Coast announced the start of D&D Virtual Play Weekends
. One weekend per month from Friday to Sunday, players can sign up for online events via the Yawning Portal registration system with brand new D&D Adventure League adventures available for play. Events will be registered through Baldman Games (who manages organized play for
Dungeons & Dragons
) and will use several different virtual tabletop and conferencing software to play the online games.
According to the Baldman Games announcement page
, each game will have a cost associated with it: 4-hour adventures will be $15, 2-hour adventures will be $8, and "Learn to Play" adventures $4. Ticket sales will be given to the dungeonmasters and staff managing the events with DMs receiving 75% of ticket prices minus processing fees. The first weekend scheduled for D&D Virtual Play Weekends will be November 13-15 with the theme "scary", and further events are scheduled monthly roughly around the middle of the month with announced dates through March 2021.
Players can sign up for events starting on November 2
, and those interested in
signing up to dungeonmaster events can find more information from the Heralds Guild website
.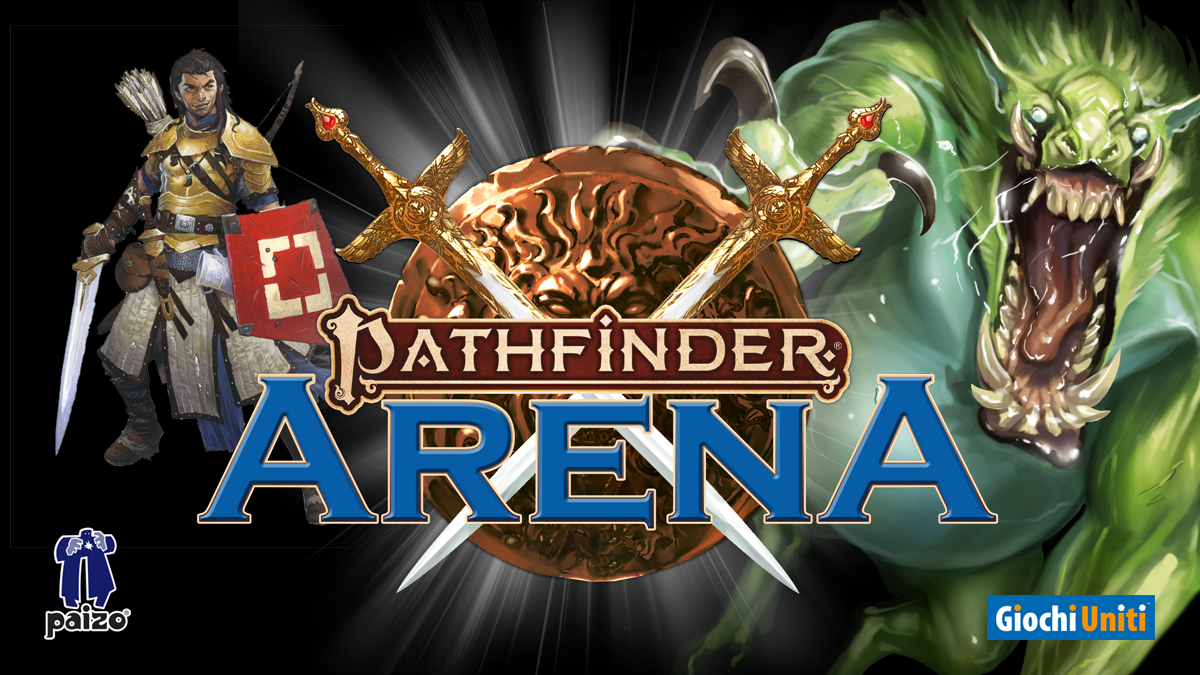 Giochi Uniti and Paizo announced Pathfinder Arena Board Game, a new board game based on the Pathfinder roleplaying game
. The strategy board game is set up in four stages of challenges between monsters and heroes, with the monsters increasing in power and number while the heroes level up to gain new skills, spells, and abilities. The board itself will be a labyrinth where the monsters stay in one place once summoned, but the board itself can be moved around as players set up to attack other players. Yes, this is a competitive game where you're trying to make sure your hero outlasts everyone else. The game will be for 2-4 players and feature 18 miniatures and over 100 spells, items, and feats. There's no price or release date announced yet, but a crowdfunding campaign is coming in 2021.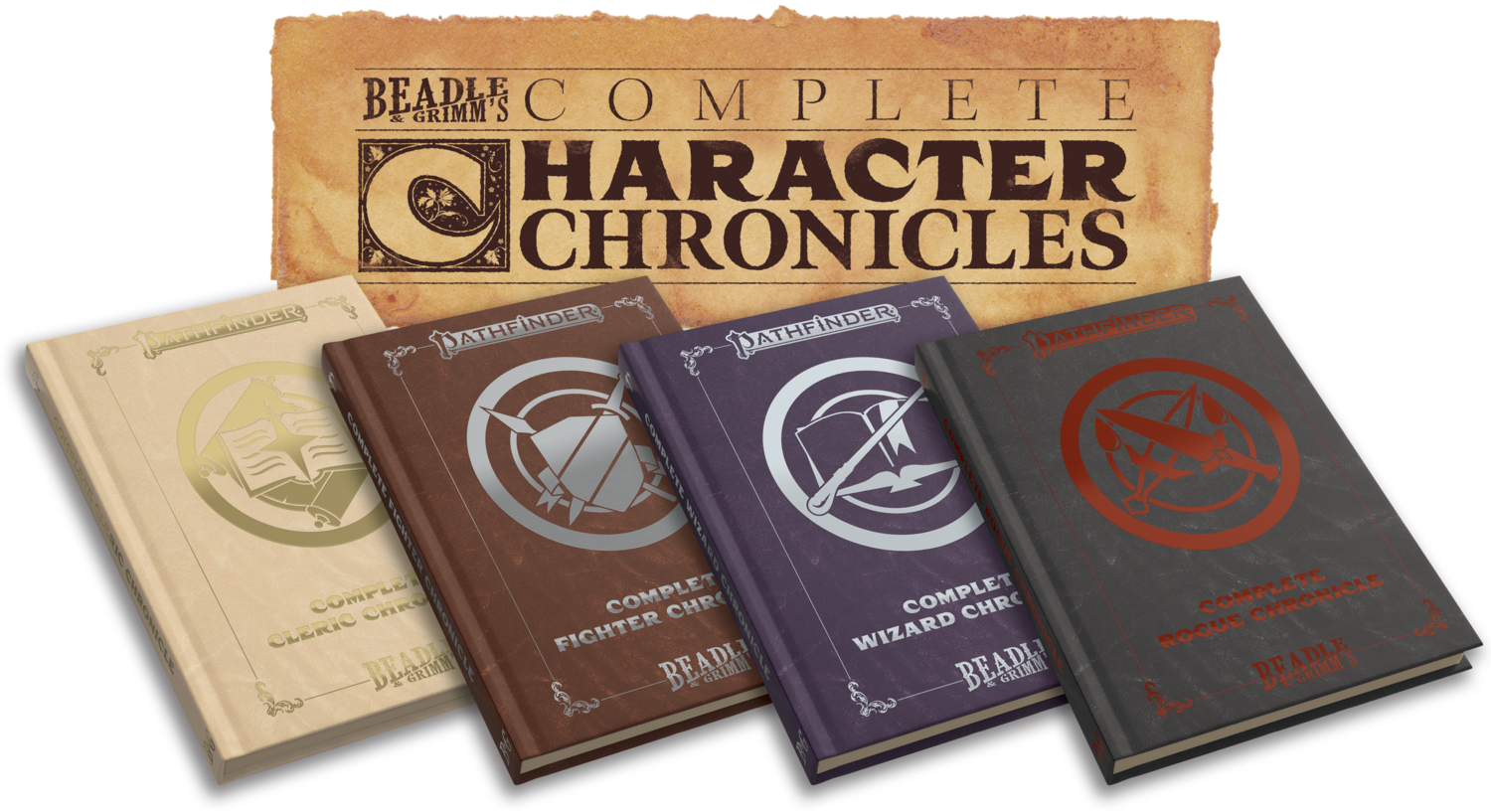 Paizo also announced more details about the Beadle and Grimm's Complete Character Chronicle
. The preview features three double-page preview images from the new character portfolios, promising that each of the
Pathfinder 2nd Edition
sheets will be 20+ pages (depending on the class) with plenty of room for feats, skills, equipment, loot, notes, drawings, and more. The books will also be printed using lay-flat binding to allow for easier use at the game table. A Kickstarter campaign for the
Complete Character Chronicle
launches on October 27.
Free League Publishing announced two new releases at Spiel.Digital, the online replacement for the European board game convention Essen Spiel. The first is
A Wicked Secret
, a collection of four new cases for the dark fantasy roleplaying game
Vaesen
. The new cases are titled "The Silver of the Sea" where the death of a preacher leads the characters to discover strangeness afoot on Wrecker Isle, "A Wicked Secret" where an ancient evil lurks in a remote village deep in the forest of northern Sweden, "The Night Sow" brings characters to the city by the sea Mölle to unravel a murder mystery, and "The Song of the Falling Star" where characters uncover the truth behind a cursed child, a strange instrument, and a desperate aristocrat.
The PDF is available now from DriveThruRPG for $14.99
or you can
pre-order the hardcover from Free League's website
.
Free League also announced
Feretory
for the roleplaying game MÖRK BORG. I'm just going to quote from the description on this one: "MÖRK BORG CULT: FERETORY is a sinful zine full of community made classes, adventures and horrible treasures for use with MÖRK BORG or other rules-light dark fantasy games." The zine includes a monster generator, rules for overland travel, rules for hunting for food or sport, a table of 100 items and trinkets, a d66 table of terrible treasures, new classes, and a lot more.
The PDF is available now for $9.99 from DriveThruRPG
while the softcover is available for
pre-order from Free League directly for $20
.
GAMA (Game Manufacturers Association) announced a massive restructuring of its membership that indicates a change of scope for the game publisher trade group
. Membership within GAMA is divided based on the primary interest of the member between three for organizations (Publisher, Distributor, and Retailer) and two for individuals (Communicator for individuals working in the industry and Hobbyist for those who do not). Under previous rules, only certain segments of the organization membership had voting rights within GAMA. Under the new rules, businesses in every membership category will get voting rights (though the individual membership levels of Communicating and Hobbyist will not). GAMA also pledged that the board of directors will contain an equity of representation from all membership categories. The updated bylaws have not yet been finalized, but drafts will be released to GAMA membership for feedback before a finalized version is submitted for a vote.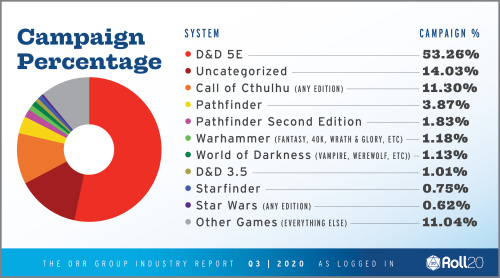 The ORR Group released its quarterly user statistics report for the third quarter of 2020 for Roll20
. When interpreting these numbers, it's important to note that this is only for game sessions that last at least one hour and the game type is self-reported by players. So if I decide to run a game of the old D20 System
Star Wars
but use the
Starfinder
theming and tools for the game, it will report as a
Starfinder
game. As you can see above,
Dungeons & Dragons
still leads with 53% of campaigns with uncategorized games making up 14%,
Call of Cthulhu
at 11%,
Pathfinder 1st Edition
at 3.87%, and
Pathfinder 2nd Edition
at 1.83%. If it seems curious that
Pathfinder 2nd Edition
is still so far behind, remember what I said about reporting and that some of the
Pathfinder 1st Edition
games may be 2e games where the players haven't switched because the tools are similar and they don't want to go through the hassle of redoing or importing settings. The games with the biggest growth in Q3 are
Tormenta
which grew 26%,
inSANe
at 17%,
LANCER
at 14%,
Star Trek Adventures
at 12%, and
Call of Cthulhu
at 10%. The statistics came from over 100 million play-hours across all games in the third quarter.
Humble has joined with the Black Library to offer a selection of Warhammer audio books worth $748
. The bundle features books from both
Warhammer: Age of Sigmar
as well as
Warhammer 40,000
across twenty-one audio books plus a sampler of everything the Black Library has to offer. This bundle benefits EveryLibrary Institute and runs until Wednesday, November 11. For those looking to create their own games (or maybe if you just know how to use a game design engine and want to bring something extra to your tabletop game),
the Ultimate Fantasy Game Development Bundle has a collection of assets for fantasy video games
. Built for both Unity and Unreal, the bundle features a collection of models, textures, sound effects, concept art, music, mesh morphing, and more to make it easier to create your game. This bundle benefits World Land Trust and DoSomething and runs until Wednesday, November 11.
That's all from me for this week! Don't forget
to support our Patreon
to bring you more gaming news content. If you have any news to submit, email us at
news@enpublishingrpg.com
, and you can get
more discussion of the week's news on Morrus' Unofficial Tabletop RPG Talk
every week. You can
follow me on Twitch where I'm streaming my first proper playthrough of Baldur's Gate III early access this weekend if I could stop having internet outages,
subscribe to Gamer's Tavern on YouTube for videos on gaming history, RPG reviews, and gaming Let's Plays
, or you can listen to
the archives of the Gamer's Tavern podcast
. Until next time, may all your hits be crits!
Note: Links to Amazon, Humble Store, Humble Bundle, and/or DriveThru may contain affiliate links with the proceeds going to the author of this column.