Hello everyone, Darryl here with this week's gaming news. A new Unearthed Arcana for D&D, preview and delay for a
Tasha's Cauldron of Everything
,
Alien
and
Warhammer Fantasy Roleplay
coming to virtual tabletops, Hasbro hints at a
Dungeons & Dragons
live-action TV show, and more!
Don't forget you can get all the week's gaming news with
Morrus' Unofficial Tabletop RPG Talk
! This week, Morrus and Peter are joined by Robert Marriner-Dodds to talk about
Carbon 2185 Terminal Overdrive
.
You can also find out the latest in RPG Kickstarters with
Our Favourite Game in All the World, Guess the Kickstarter From Just the Name and Nothing Else
. For the latest in RPG crowdfunding projects,
check out Egg Embry's RPG Crowdfunding News every week
.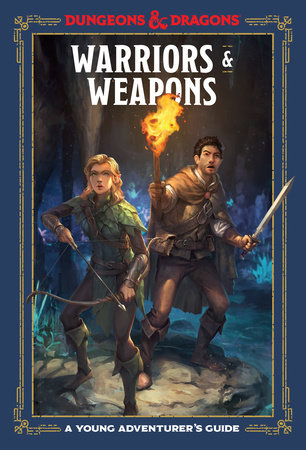 In case you missed it elsewhere on EN World this week:

Wizards of the Coast released a new Unearthed Arcana, the fifth part of their subclasses series
. The first of the new subclasses is the Way of the Ascended Dragon for the monk. With a name like that you might expect something like Ryu from
Street Fighter
or Kazuma Kiryu from
Yakuza
, but it's more what it says on the tin. You gain a breath weapon, your attacks can do elemental damage, you can sprout wings and gain a fly speed, and other dragon-like abilities. The second subclass is the Drakewarden for the Ranger, which gets you a drake as an animal companion.
There's a bit of good news-bad news about
Tasha's Cauldron of Everything
this week. First the good news:
Fantasy Grounds posted their preview of the new sourcebook
. The series of images includes peeks at new origin customization, group patrons, sidekicks, subclasses, puzzles, hazards, magical tattoos, and more.
The bad news is that those outside the United States will have to wait a bit longer to get their hands on it
. Physical releases for
Tasha's Cauldron of Everything
have been pushed back to December 1. The delay affects distribution in Europe and Asia and is due to shipping complications related to COVID-19. This will not affect digital versions through D&D Beyond, Fantasy Grounds, and other online platforms.
The hardcover will be available in North America on November 17 with a retail price of $49.95
and has already managed to make #6 in the Science-Fiction/Fantasy category on Amazon and #12 for all books ahead of its release.
Critical Role announced the launch of their own publishing company, Darrington Press
. The first release for this new company is a board game
Uk'otoa
, a semi-coop game that pits different clans of sailors against the dread leviathan Uk'otoa, which has been featured in Critical Role live streamed games. The game is slated for release in Q1 2021. Future releases planned for 2021 include a board game set in Exandria called
Critical Role Adventures
, a supernatural mafia roleplaying game designed by Matt Mercer called
Sydnicult
, and a cooperative card game called
Guardians of Matrimonia
.
Hasbro had their third quarter shareholders call and once again, Dungeons & Dragons featured in a positive way
. The biggest revelation is a tease from Hasbro CEO Brian Goldner about a live-action
Dungeons & Dragons
television series. Quoted from the call:
"The team is busy working on the Dungeons & Dragons live action feature film. They're also working on a couple of different approaches, because there's so much mythology in Canon to Dungeons & Dragons for live action television. And there's been very strong interest. We've talked about how many global streamers and other terrestrial broadcasters have been very interested in Dungeons & Dragons."
Don't hold your breath on such a series coming anytime soon as a distribution deal would have to come first before they could start pre-production work of hiring a showrunner and writers. However, seeking out distribution is the first step in the process and something that it appears Hasbro is actively doing. Other big new from the call is either Goldner misspoke or there are two
Dark Alliance
games on the horizon from Tuque in 2021. In the more general financial news, Goldner stated that Hasbro has never had such large cash reserves in in prior third quarter and that revenues from gaming (not counting the
HeroQuest
relaunch which is classified as "future earnings") are up 21%.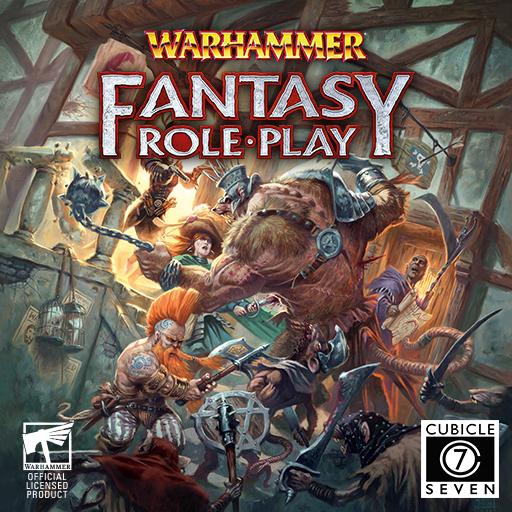 Several new games have made it to virtual tabletops this week.
Over on Roll20, Warhammer Fantasy Role-Play 4th Edition is now available as a bundle
. With a price of $29.99, the bundle gets you the core rules, the
Warhammer Fantasy Role-Play Compendium
, a token pack, and a high-resolution map of Reikland. Additionally,
Free League's Alien RPG Starter Set is available for $29.99
and has the starter set version of the rules, character sheets, five pregens, a full map of known space, and the scenario "Chariot of the Gods".
The sequel adventure "Destroyer of Worlds" is also available for $19.99
or you can get
both as a bundle for $39.99
. If you've paid for a copy of Fantasy Grounds and are feeling left out, don't worry!
The Alien RPG Core Rulebook (not the starter set but the full core rules) is available on Fantasy Grounds for $29.99
with
"Chariot of the Gods" available for $14.99
and
"Destroyer of Worlds" for $19.99
.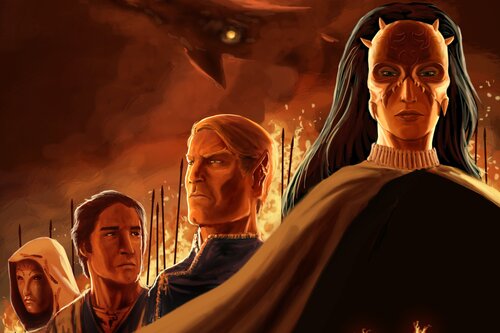 The new playtest document for EN Publishing's Level Up 5e is now available
. This document takes a break from, new classes to bring in the system's Inspiration and Destiny rules. This new system expands the Inspiration system from standard 5e to tie it back into your character, allowing you more options for Inspiration than just "you get advantage on a roll" that are tied to your character and their goals.
You can find the other playtest documents for Level Up 5e here
including the first ten levels for the Fighter, Rogue, and Druid as well as the new Origins system that replaces "race".
Astral announced they have had a security breach of one of their databases
. The database in question allowed for usernames and email addresses to be publically accessible via a security flaw. The discovery of the unauthorized access was made on October 21 and resolved shortly after along with preventative measures to stop future breaches. The only potentially sensitive information that was accessible was a list of username and email addresses. No other sensitive information such as passwords or payment information was accessible. Astral has requested that those with concerns can contact them by email at
support@astraltabletop.com
.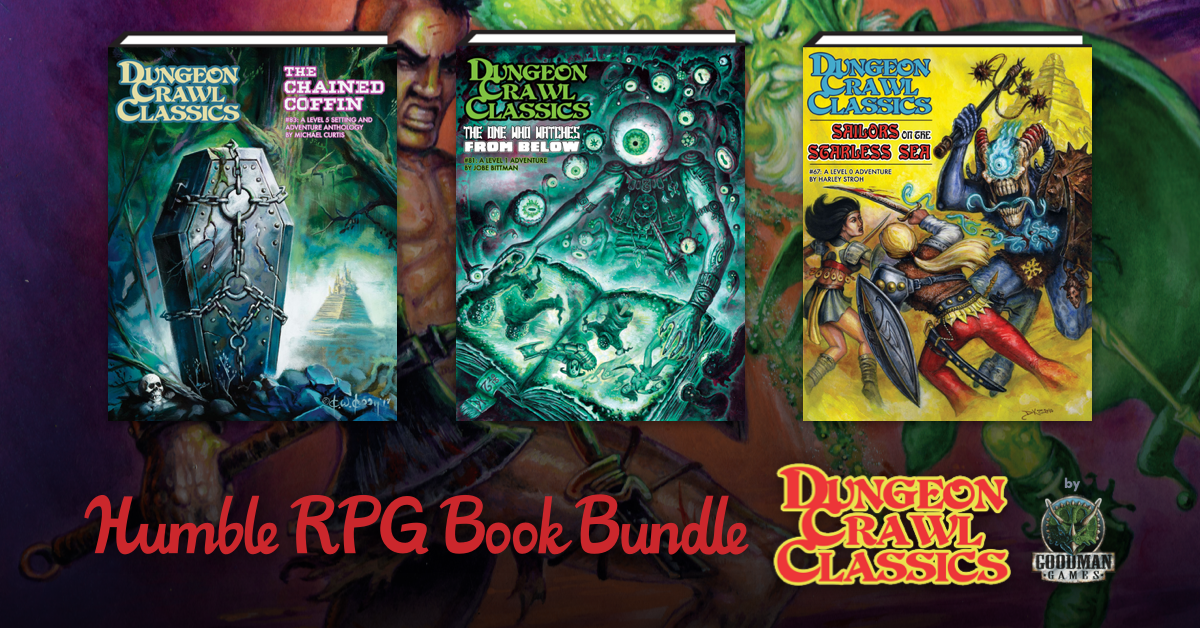 Humble Bundle and Goodman Games have partnered for a Dungeon Crawl Classics bundle and this thing is packed
. The $1 level is enough to get you ten DCC adventures, the firs issue of
Tales from the Magician's Skull
fiction magazine, and a 20% off coupon for the Goodman Games store. If you don't already have the DCC core rules, you can get them at the $8 level along with another ten adventures, the Judge's Screen, the 2019 Yearbook, and a token pack. The top tier $15 level adds on another seventeen adventures,
Dungeon Crawl Classics Annual
, and the Goodman Games Gen Con program books from 2013 and 2014. This bundle benefits the American Red Cross and runs until Monday, November 16.
There's also time left in the Voices of Warhammer 2020 audio book bundle from the Black Library featuring twenty audio books
set in the
Warhammer Fantasy
and
Warhammer 40,000
settings. For you video game designer types or those looking to create 3D worlds in Unity or Unreal for your games,
the Ultimate Fantasy Game Development Bundle featuring models, animation, meshes, and other assets
. These two bundles are available until Wednesday, November 11.
That's all from me for this week! Don't forget
to support our Patreon
to bring you more gaming news content. If you have any news to submit, email us at
news@enpublishingrpg.com
, and you can get
more discussion of the week's news on Morrus' Unofficial Tabletop RPG Talk
every week. You can
follow me on Twitch where I'm streaming my first proper playthrough of Baldur's Gate III early access this weekend if I could stop having internet outages,
subscribe to Gamer's Tavern on YouTube for videos on gaming history, RPG reviews, and gaming Let's Plays
, or you can listen to
the archives of the Gamer's Tavern podcast
. Until next time, may all your hits be crits!
Note: Links to Amazon, Humble Store, Humble Bundle, and/or DriveThru may contain affiliate links with the proceeds going to the author of this column.