Hello everyone, Darryl here with this week's gaming news! D&D after school program launches, Modiphius to release
Ironsworn: Starforged
, wearable D&D magic rings from GameStop, life-size Quasit from WizKids, and more!
For a quick summary of the week's news, Jessica Hancock will bring you up to speed with
EN Live's This Week in TTRPG every Friday
.
Don't forget, you can keep up with all the week's gaming news in detail with
Morrus' Unofficial Tabletop RPG Talk
. This week, Morrus, Peter, and Jessica talk about different GMing styles.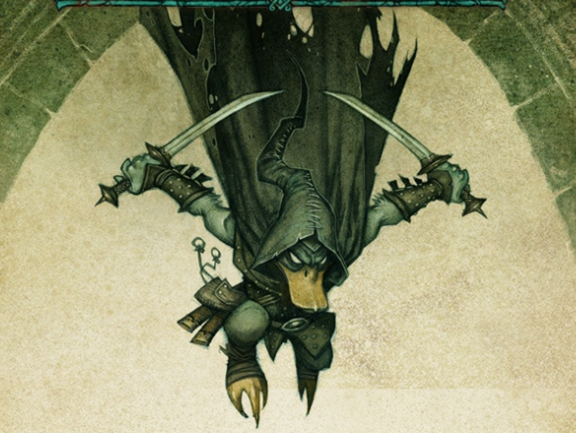 In case you missed it elsewhere on EN World this week: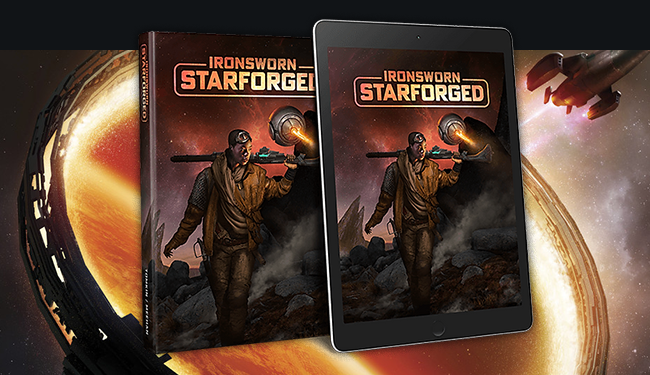 Modiphius announced a distribution deal for the multiple ENnie award winning Ironsworn: Starforged roleplaying game
. The game designed by Shawn Tomkin was originally Kickstarted in May 2021 raising over $340,000 from over 6700 backers before getting
a digital release on DriveThruRPG in May 2022
. Modiphius will publish a deluxe hardcover edition of the game along with a spiral-bound
Reference Guide
and
Asset Deck
. The stand-alone science fiction RPG uses a custom system with three different modes of play: standard "Guided" play with a gamemaster, a GMless co-op mode, and a solo play rules set. From the press release:
In Ironsworn: Starforged, you are a spaceborne hero sworn to undertake perilous quests. You will explore uncharted space, unravel the secrets of a mysterious galaxy, and build bonds with those you meet in your travels. Most importantly, you will swear ironclad vows and see them fulfilled — no matter the cost.

"Starforged joins a growing line of truly innovative tabletop games," said Modiphius CCO Chris Birch. "By featuring co-op and solo-friendly play, I believe these games are the forerunners of big changes in how we approach and enjoy tabletop RPGs."
The 400+ page core rulebook and two accessories will be available through Modiphius's webstore and retail outlets in Q4 2022.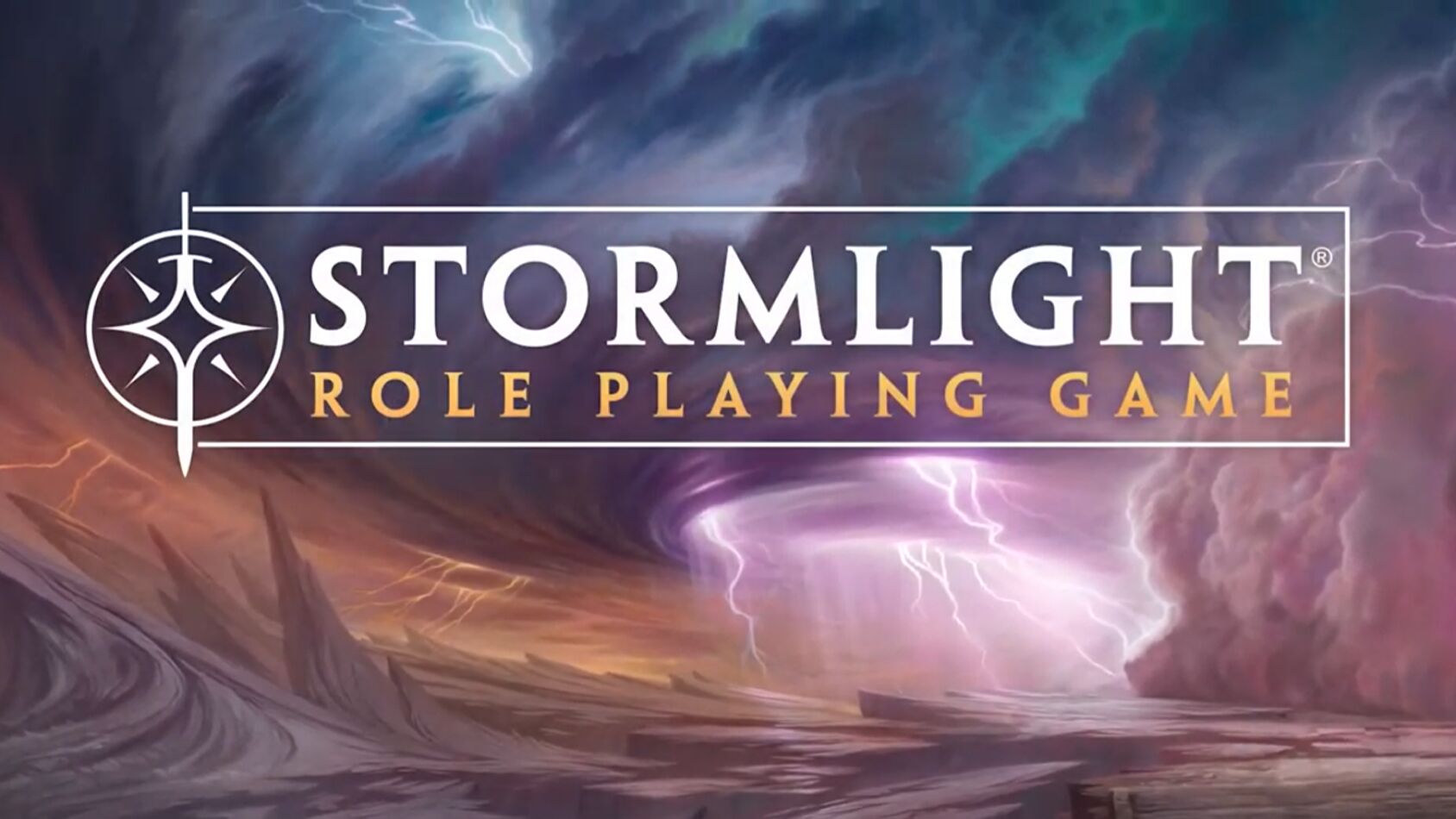 Brotherwise Games announced an upcoming roleplaying game based on The Stormlight Archive novel series by author Brandon Sanderson
. The announcement came during a
live stream on Brandon Sanderson's YouTube channel
promoting the current Kickstarter for
a set of licensed miniatures for Stormlight Archive
. Brotherwise Games's Johnny O'Neal talked about the
Call of Adventure: Stormlight Archive
card game using many 5e-dervied rules, but they did not confirm if the new game will be 5e or use a custom mechanical system. There's not much more information at this time as the game is not expected for release until 2024.
Wizards of the Coast launched a new program for educators to start Dungeons & Dragons after-school clubs
. Kits are available to any qualifying organization such as schools, libraries, community centers, or other enrichment organizations. These D&D Afterschool Kits include a copy of
D&D Starter Set: Dragons of Stormwreck Isle
, instructions and guidelines for club organizers, a quick demo and learn-to-play guide for Dungeon Masters, easy-to-read character cards, and a poster to promote the club. Wizards of the Coast also provides
a D&D class curriculum through Young Minds Inspired
with free digital packets to help teachers include D&D in their class lessons with options for Grade 4-6 (age 9-12) and Grade 6-8 (age 11-14). Webinars are also available through the International Literacy Association on how to use D&D including
Building Emotional Literacy Through Dungeons & Dragons
and
Leveling Up Reluctant Readers with Dungeons & Dragons
. Registration is open to participate live in the next webinar,
Using Dungeons & Dragons to Scaffold Writing Instruction
, taking place on October 11 started at 5:00 PM Eastern.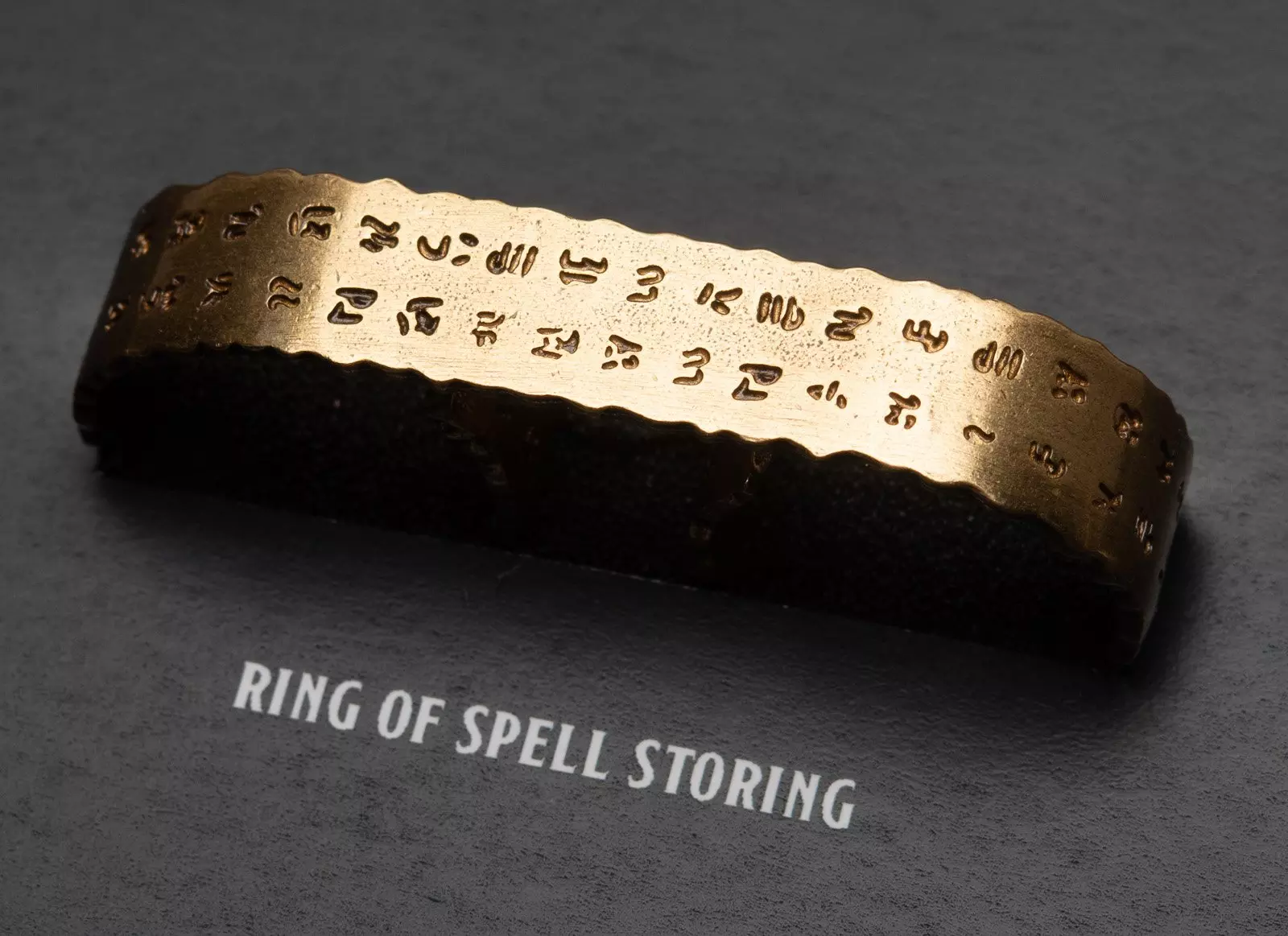 GameStop released an exclusive set of licensed Dungeons & Dragons magic rings
. The box set includes wearable magic rings adjustable from Size 8-12 of six different magic rings from D&D: Ring of Spell Turning, Ring of Fire Resistance, Ring of Xray Vision, Ring of Spell Storing (pictured above), Ring of Three Wishes, and Ring of Telekinesis. The set comes in a cardboard display box with a certificate of authenticity. The set retails for $39.99 but at the time of writing is unavailable for order from the GameStop website.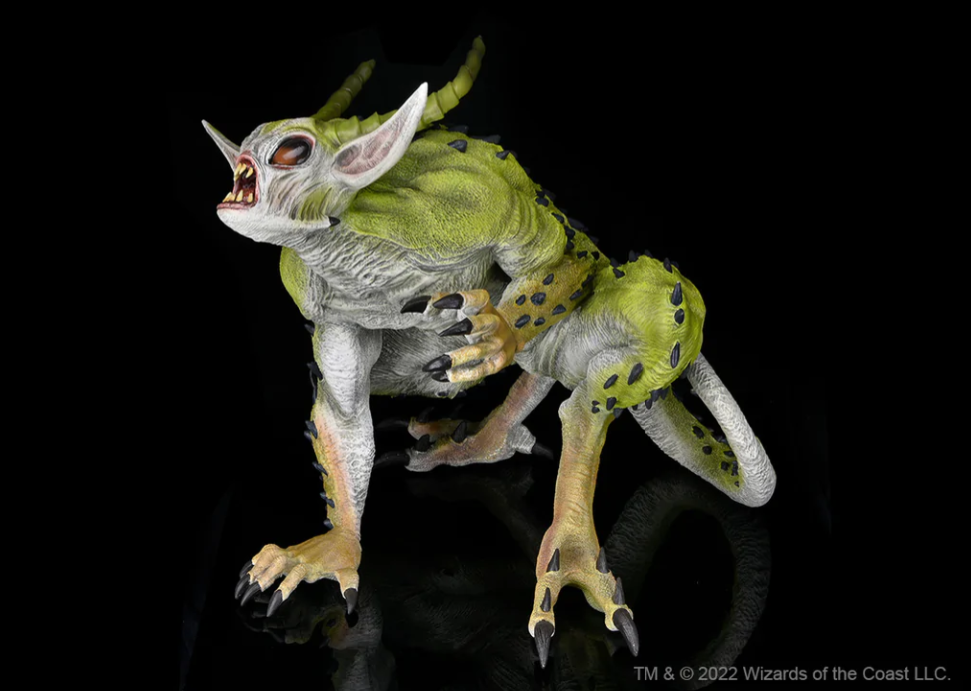 Have you ever wanted your own life-size demonic familiar?
If so, WizKids has opened pre-orders for a life-sized Quasit
. The hand-painted figure is made of resin. From the product description:
You never forget your first encounter with a Quasit - now you can have one in the room with you while you play! The Quasit familiar is created from resin that's hand painted to show off each and every sharp tooth and pointy claw. This figure is incredibly realistic and sure to bring excitement to your store, game room, or residence with its impressive presence.

This iconic Dungeons & Dragons creature is ready to be displayed in a place of honor whether that is perched on a countertop or posted just outside your gaming area, monitoring all who dare to enter!
While no measurements of the figure itself are available, the box it ships in is 22" cube (55.88 cm) and weighs 18 lbs (8.16 kg). The life-size quasit will be available in Q4 2022 with a retail price of $475.00.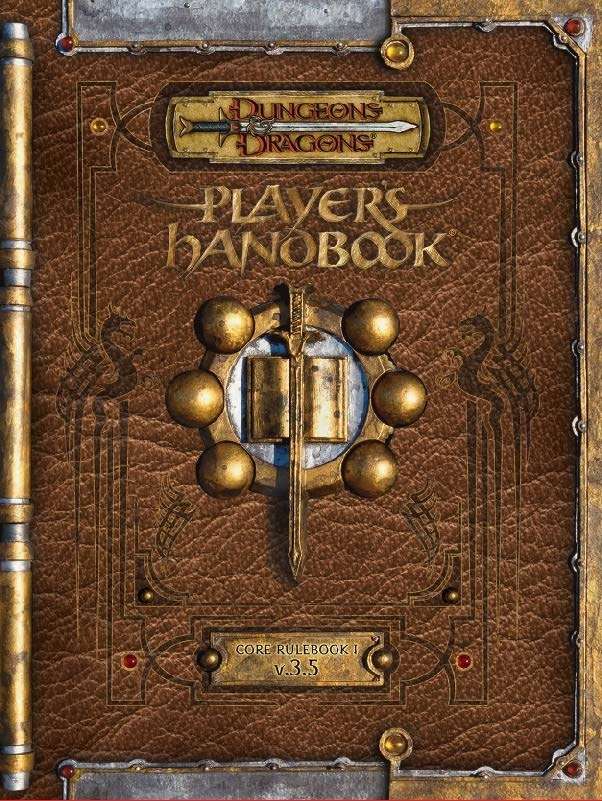 OneBookShelf released print-on-demand copies of the core rulebooks for
Dungeons & Dragons 3.5
. While the PDF versions have been available for some time, five of the core rulebooks are available for the first time in print-on-demand in both softcover and hardcover releases. You can pick up the
Player's Handbook, Player's Handbook II, Dungeon Master's Guide, Monster Manual,
and
Rules Compendium
from DMs Guild ranging from $19.99 to $34.99 depending on format, title, and whether you want a PDF copy bundled.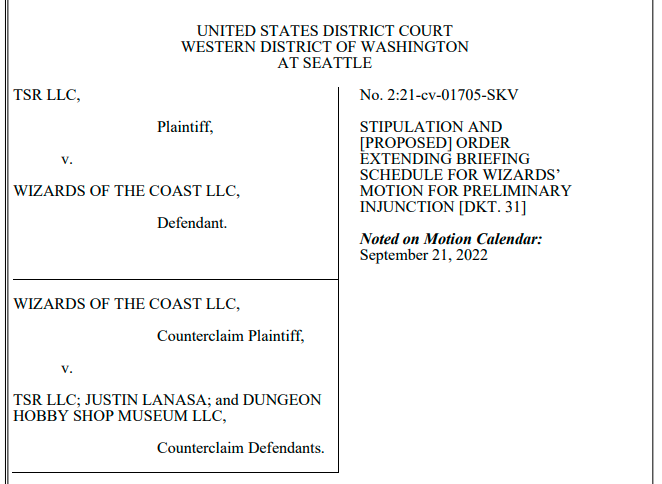 In a minor update to the TSR LLC v Wizards of the Coast lawsuit, an agreement has been made between the lawyers for both sides to postpone the hearing for the injunction until October 28. Until the hearing, NuTSR cannot "sell, promote, advertise, market, offer, or distribute any iteration of the Star Frontiers New Genesis product". The postponement comes due to scheduling issues with the attorneys in the case and "is not an admission of TSR LLC's liability or consent, nor should it have any bearing on the merits of Wizards' motion." While the Dungeon Hobby Shop Museum store page has removed
Star Frontiers New Genesis
from the store, at the time of writing it is still offering the poker deck with the
Star Frontiers
logo on the back for sale.
That's all from me for this week! Don't forget
to support our Patreon
to bring you more gaming news content. If you have any news to submit, email us at
news@enpublishingrpg.com
, and you can get
more discussion of the week's news on Morrus' Unofficial Tabletop RPG Talk
every week. You can
follow me on Twitch to get notifications when I go live,
subscribe to Gamer's Tavern on YouTube for videos on gaming history, RPG reviews, and gaming Let's Plays
, or you can listen to
the archives of the Gamer's Tavern podcast
. Until next time, may all your hits be crits!
Note: Links to Amazon, Humble Store, Humble Bundle, and/or DriveThru may contain affiliate links with the proceeds going to the author of this column.