Merisiel, the elf rogue
, is the subject of our 5th
Pathfinder 2nd Edition
pregenerated character reveal! Check out the sneak attacks, and nimble dodges!
Paizo's Mark Seifter says
"Merisiel ... is all about sneaking, skills, and high damage sneak attacks, especially if it's also a critical hit with her deadly rapier: 4d6+1d8+8, ouch! Merisiel has more skill feats than anyone else, and more skills too. Note that she is trained in Religion, which you might not expect for a rogue, but she's learning from her girlfriend Kyra."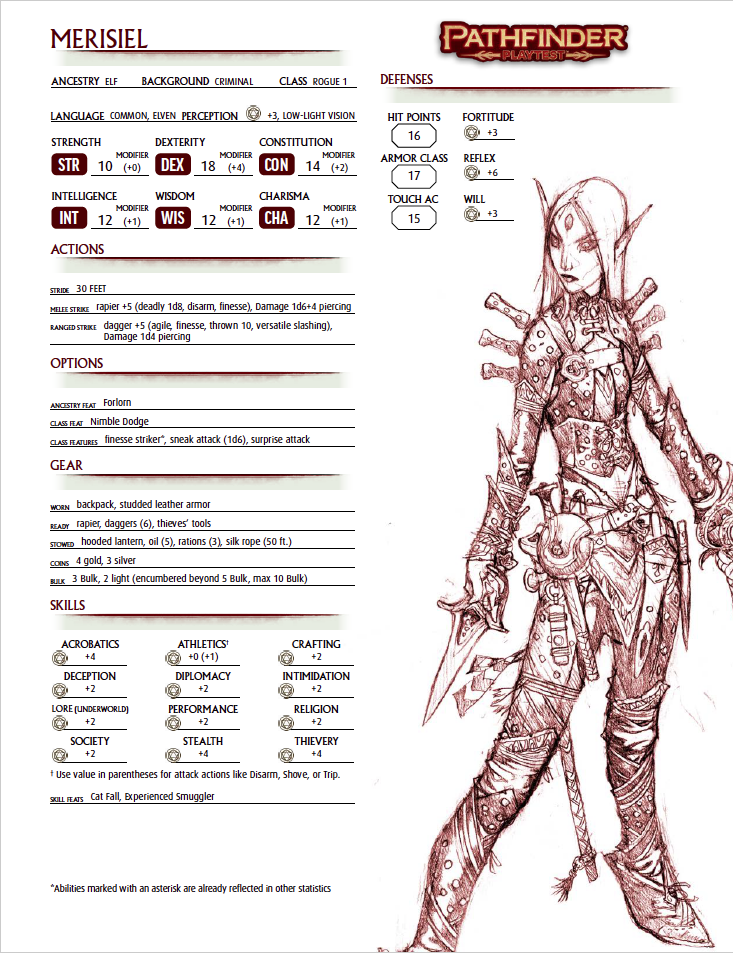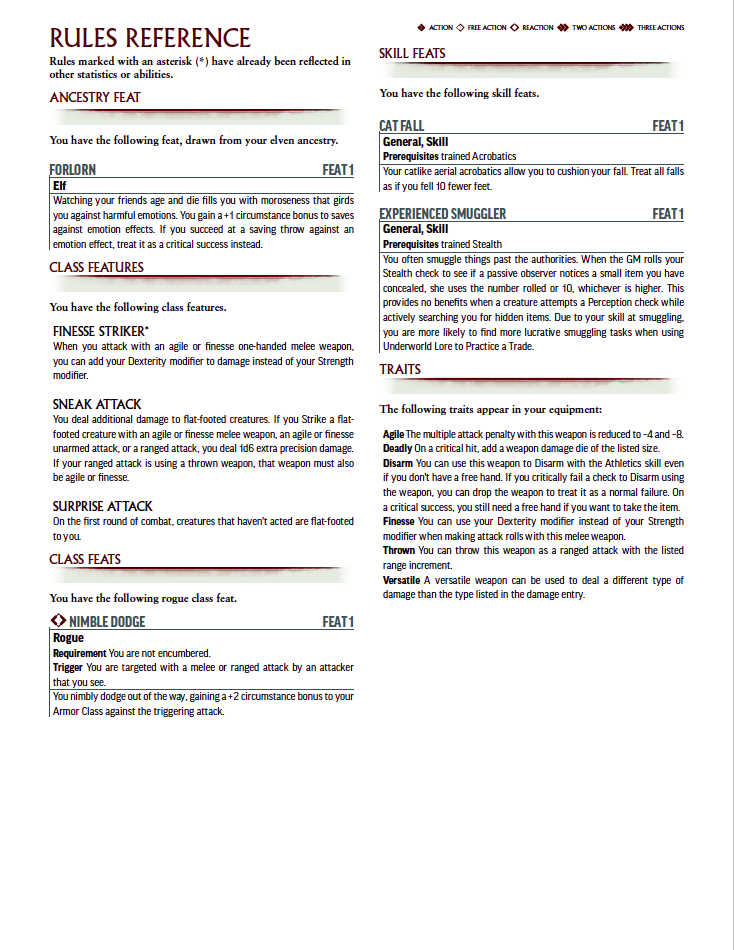 ​
Tomorrow will be the final preview, when me meet
Ezren, the human wizard
!