Have they said that's the Cat Lord? That doesn't look like any incarnation of the Cat Lord that I've ever seen.
edit: ninnja'd!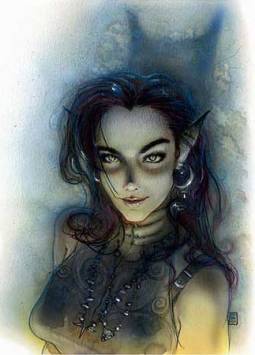 Pretty sure the character to the left is meant to be the Cat Lord - here's Diterlizzi's pic from one of the old PS Monstrous Compendiums, can't recall if it was 1 or 2, or one of the "Planes of" boxed set ones.
But to be clear, NONE of these are "confirmed" – WotC and Diterlizzi had said pretty much nothing about them, except I think Tony confirming on Twitter that the clueless character is indeed the one from the old PS campaign boxed set.