This week, Morrus, Peter, and Jessica talk about how much detail you should include in a published adventure. In the news, more Dragonlance previews, Takhisis is Tiamat, new Dungeons & Dragons movie miniatures, The Walking Dead RPG coming from Free League, and more! Plus a brand new sketch about a group of poor travelers who are more than they seem.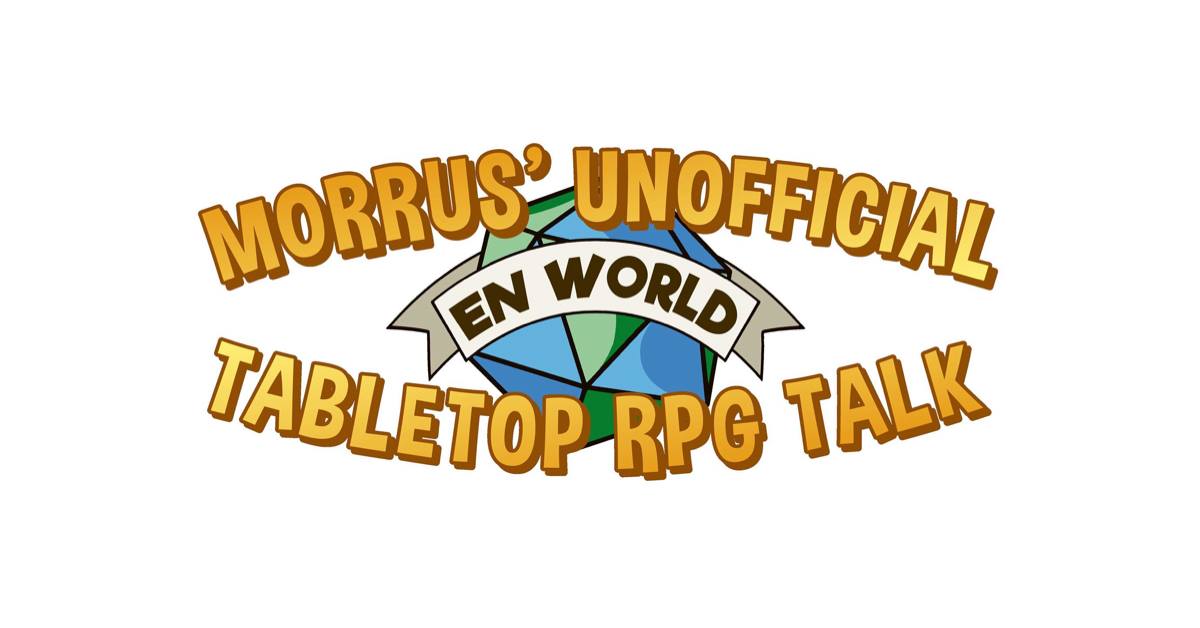 Subscribe on iTunes | Google Play | YouTube | TuneIn | Stitcher | Blubrry | Podbean | Spotify | Android
​
News
Dragonlance: Shadow of the Dragon Queen Table to Contents Released
Dragonlance - Check Out Shadow of the Dragon Queen's Table of Contents!
Wizards of the Coast Officially Confirms Takhisis and Tiamat are the Same
Dragonlance - WotC Officially Confirms Takhisis and Tiamat Are The Same
Dragon+ Content Removed from D&D Beyond
D&D General - Dragon+ Content Going Away -- Whoops, It's Gone!
TTRPG Newsletter Ring
Newsletter Ring
Free League announces The Walking Dead Universe RPG
Here Comes THE WALKING DEAD TTRPG!
News Digest for the Week of November 18 (Hasbro stock prices, eOne sale, Dune: Adventures in the Imperium adventure, WizKids miniature news)
News Digest for the Week of November 18
Monty Python RPG Kickstarter Ends at $1,933,426
https://www.kickstarter.com/project...-cocurricular-mediaeval-reenactment-programme
Bundle of Holding Level Up Core Rulebook Bundle for $24.95 benefiting Direct Relief
Level Up Bundle
--------------------
Detail in a Published Adventure
Adventure Writing Basics Part 1 by Andrew Peregrine
Adventure Writing Basics: Part 1
Adventure Writing Basics Part 2 by Andrew Peregrine
Adventure Writing Basics: Part 2
Random Book Title Generator on A5E Tools
Library Builder Tool | Level Up
N2 The Forest Oracle on DriveThruRPG
N2 The Forest Oracle (1e) - Wizards of the Coast | AD&D 1st Ed. | Adventures | AD&D 1st Ed. | DriveThruRPG.com
--------------------
Please support us on Patreon at
http://patreon.com/morrus
Don't forget to join the Morrus' Unofficial Tabletop RPG Talk Facebook group at
https://www.facebook.com/groups/1033145023517295/
and join us on Discord at
https://discord.gg/VAuxX8M
Ask your Listener Question on Twitter, email morruspodcast@gmail.com, or contact us on TikTok at TikTok
--------------------
Hosts: Russ "Morrus" Morrissey, Peter Coffey, and Jessica Hancock
Editing and post-production: Darryl Mott
Theme Song: Steve Arnott
Malach the Maleficent played by Darren Morrissey
Check out all the media content from EN World at
http://enliverpg.com