WotC has been sprinkling previews of individual
Ravenloft
domains to various websites -- including Dementlieu, Lamordia, and Har'Akir.
Van Richten's Guide to Ravenloft
is only a couple of weeks away, coming out on May 18th!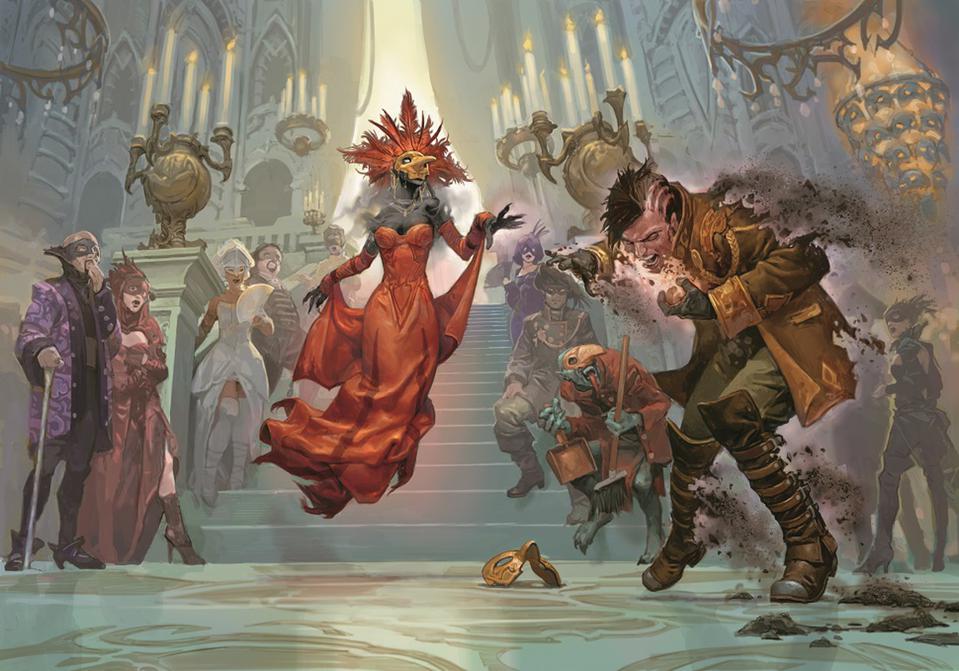 Dementlieu
​
Forbes takes a look Dementlieu, which has inspirations like Cinderella, The Masque of the Red Death, and Dark City. "Dementlieu is one of over 30 domains of dread detailed in the book. It's a sharp contrast to Barovia's dark forest and looming Gothic castle on a hill. Instead it's covered in a glamorous sheen of fine clothes and fancy parties. Everyone is dying to be invited to the Grand Masquerade held by Duchess Saidra d'Honaire every week on her private island. And, in many cases, killed if they are discovered at the ball if they're not supposed to be there."
Syfy Wire looks at Lamordia, inspired by Frankenstein. "Many of the Domains of Dread are inspired by some horror tale or piece of creepy folklore, and Lamordia definitely has its roots in Frankenstein. But while the Domain is inspired by that classic horror story, its elements are then shot through the lens of D&D adventures and explored to dozens of horrific extremes. Mordenheim's land isn't just about resurrection gone awry, it's also the Domain for all different types of science gone wrong, bizarre experiments, body horror weirdness, and grim tales of society versus a frigid land. Just as there's more to Frankenstein than a scientist who abandoned his child, there's more to Lamordia than stitches and semi-dead flesh."
Polygon has Har'Akir, an Egyptian-themed domain. "Why is there a Domain that is a desert that is riddled with these ancient, inexplicable haunted monuments and ruined pyramids? How does a Domain like that exist? How does it make sense? To an extent it doesn't, and it's going to be the players that come and explore that, who are some of the only people that realize that the entirety of the domain is, to an extent, gaslighting them."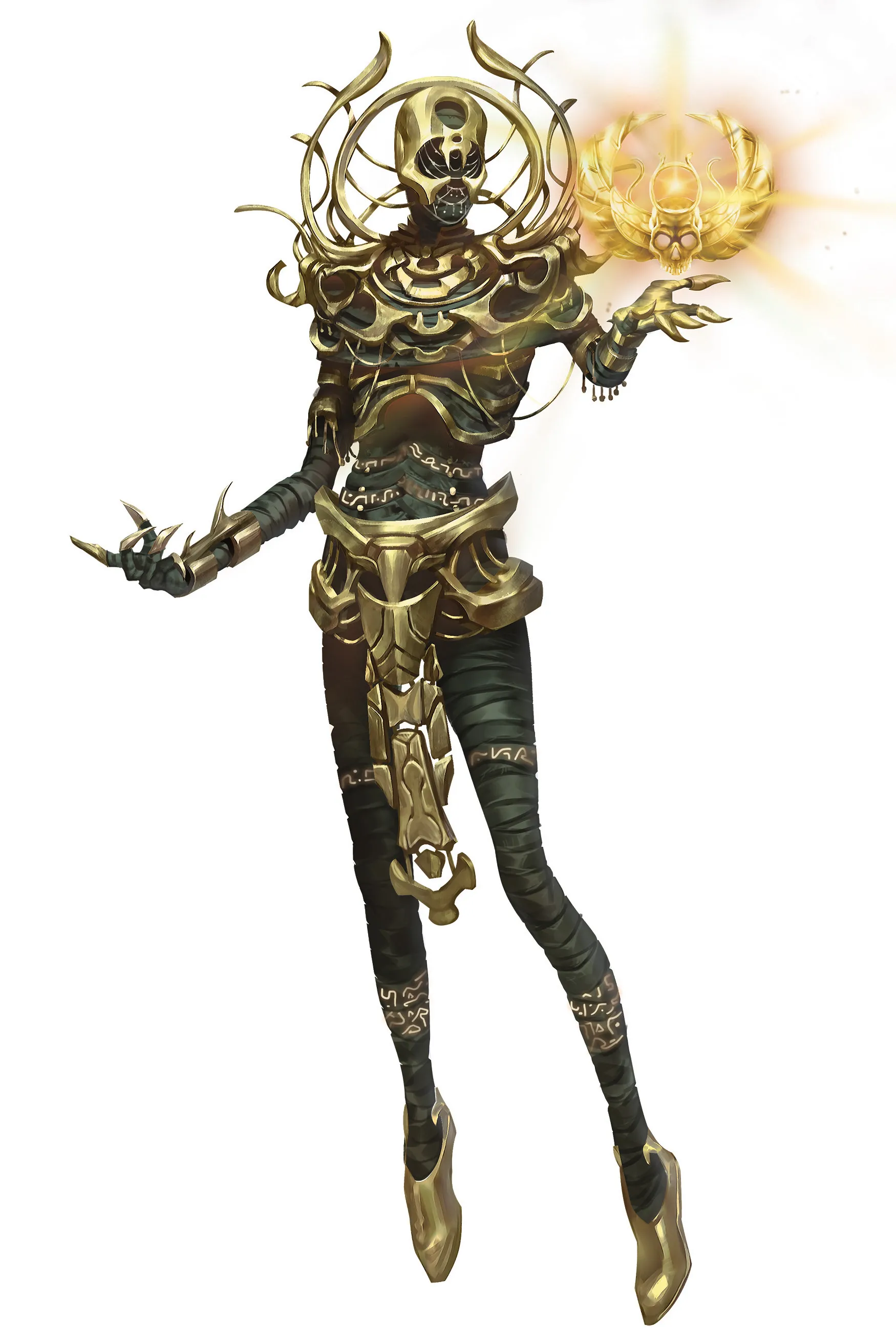 Ankhetop, darklord of Har'Akir
​
Last edited: