Those of you who are fans of
Richard A Knaak's
Dragonlance
novels,
The Legend of Huma
and
Kaz the Minotaur
, may already be familiar with his
Rex Draconis
novel series. Now you can grab a
free 15-page D&D N
PC collection
from this world!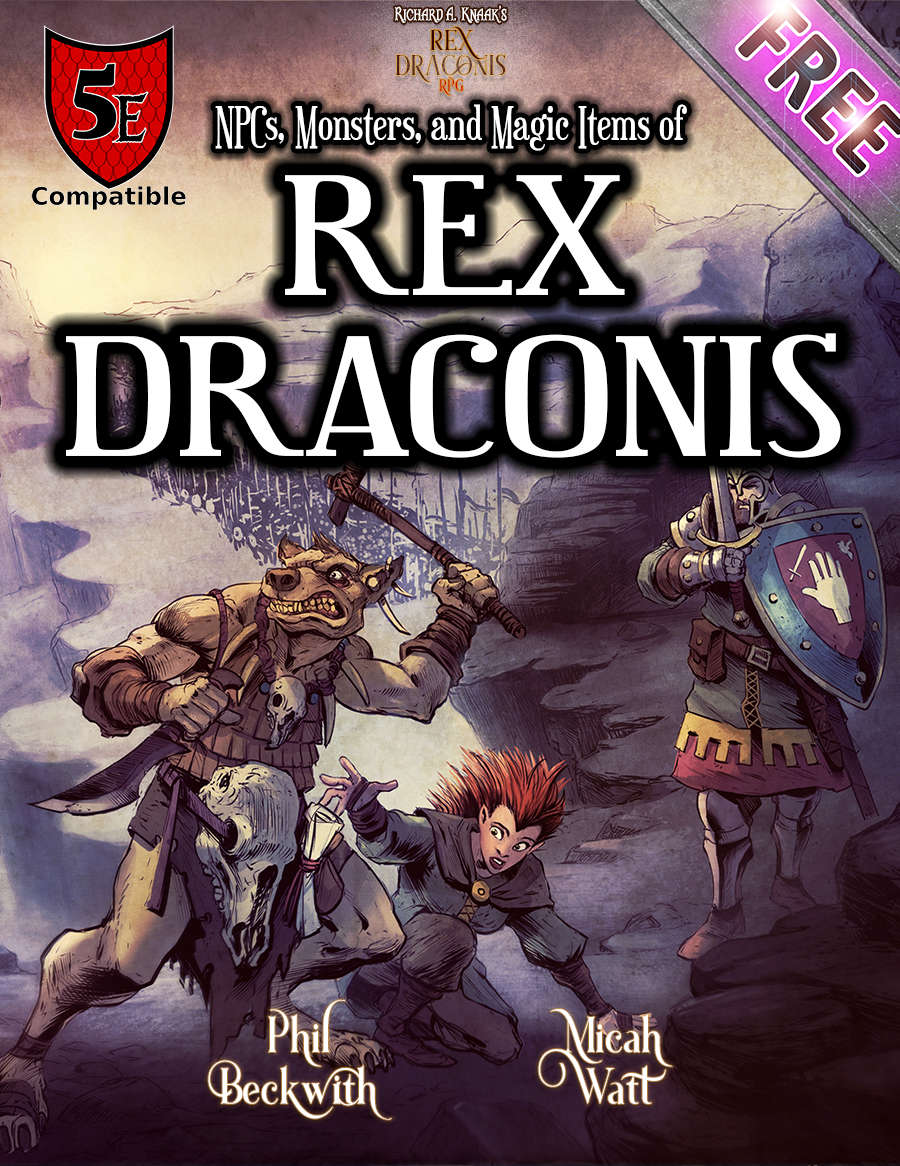 ​
"Rex Draconis RPG brings D&D novelist legend Richard A. Knaak's brand new high fantasy series, the Rex Draconis Saga, to the tabletop. Using the D&D 5th Edition (OGL) ruleset, Rex Draconis RPG books take players through the exciting yet dangerous lands of Tiberos."
This short guide was written by Micah Watt and Phil Beckwith, and includes a handful of NPCs, monsters, and magic items.
The Rex Draconis RPG was a
Kickstarter back in 2018
. It has a very
"Dragonlance"
feel to it, and even describes itself as such:
"Set in the world of Tiberos, the Rex Draconis RPG setting allows you to experience the epic fantasy of Richard A Knaak's new world, dubbed by many as 'the spiritual successor to Dragonlance'. Against the backdrop of war, play as honourable Minotaur, chivalrous knights, mischievous Kwillum or powerful wizards, as you thwart the warmongering of the savage Wheyr and the machinations of the mysterious draconic Fafni and Afafni."
The first novel was called
Under the Dragon Moon
. "When the minotaur captain Rath and his fellow survivors manage to escape the piratical
wheyr after stumbling across them on an island, they and others discover too late that something ancient came with. Now, with humans and minotaurs on the brink of war, an uneasy alliance of characters must uncover the truth about an ancient war once again stirring, a war between two manipulative races using all others as their pawns…"