Roll20 has released it's latest quarterly report -- and has a new format which features less numbers but prettier graphics! Everything is percentages now, rather than absolute numbers.
D&D is in the lead as ever at 52.7% (down 1%), followed by
Call of Cthulhu
at 11.9% (down 4.4%) then
Pathfinder
at 3.2% (down 0.2%) (
Pathfinder
users apparently use Foundry these days). That's a big drop for
Cthulhu
which has been on a steady rise for the last year or two.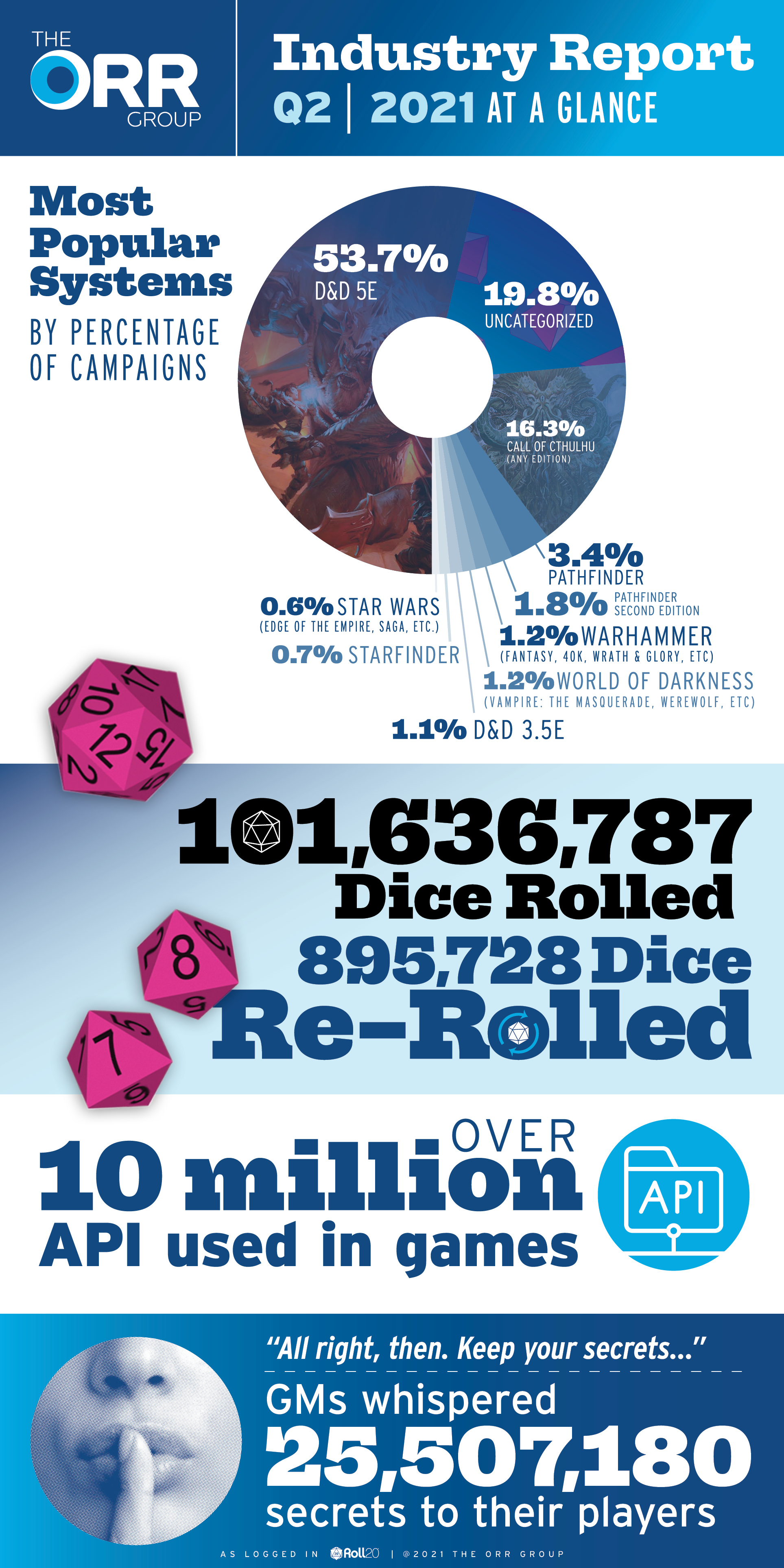 Roll20 has released its latest usage figures. These are for Q2, 2021. And they have a new fancy format! D&D is, of course, still right up there at the top with nearly 54% of the market -- up from 53% in Q1 of this year. Call of Cthulhu continues its inexorable rise, climbing from 11% to 16%...

www.enworld.org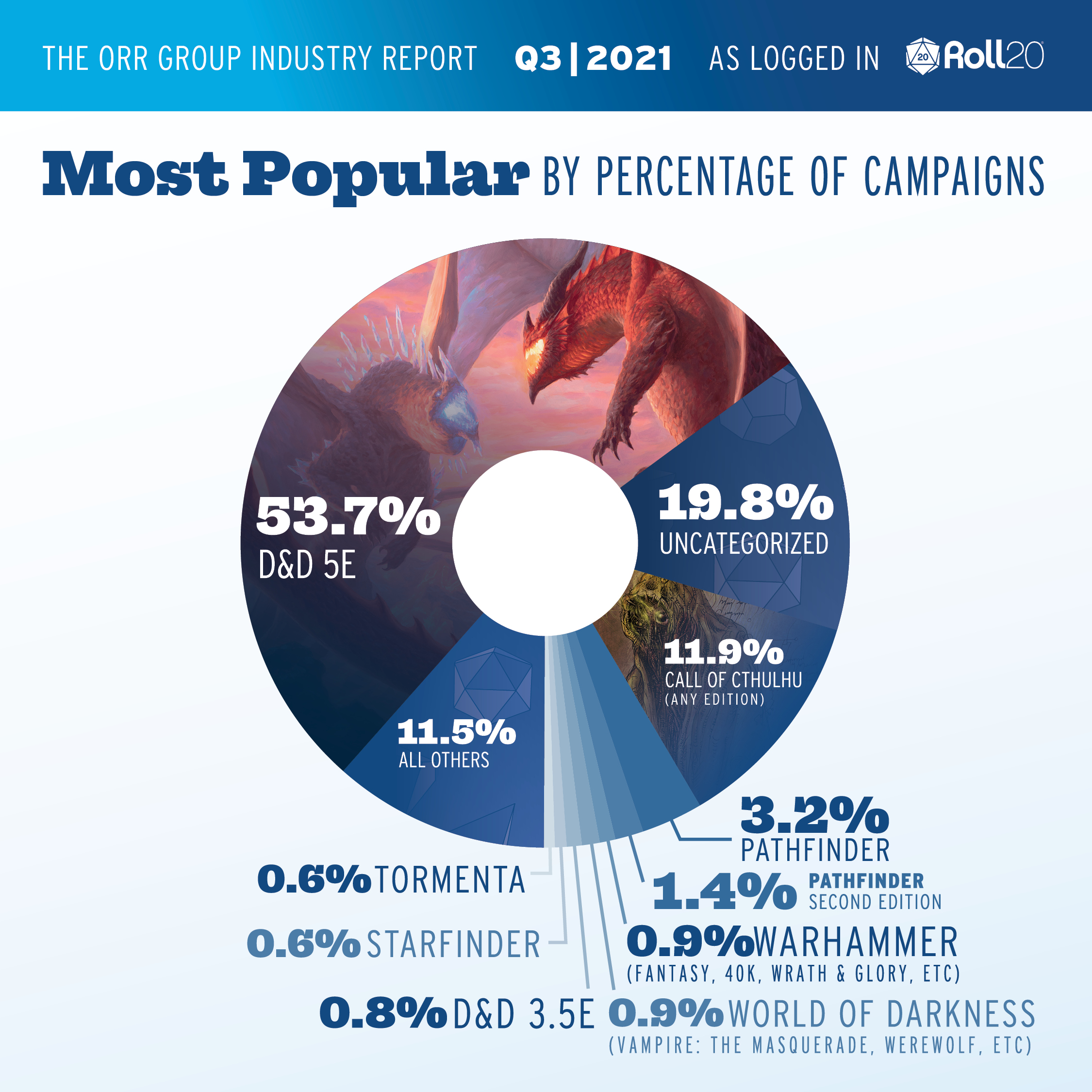 Some systems are called out --
Tormenta (Brazilian) rose 45%
Vampire the Masquerade rose 500%(!)
Powerd by the Apocalypse is up 130%
World of Darkness overall is up 550%
WFRP is up 50%
Modiphius' 2d20 is up 160%