Creator of The Untamed Wilds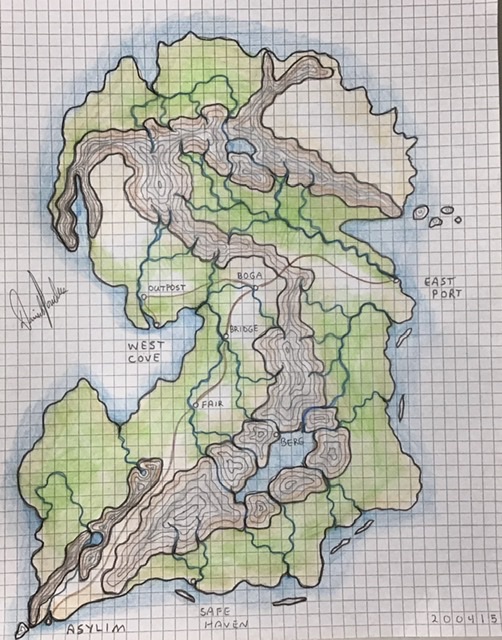 ​
Far from the actively known hub of civilization toward the northwest corner of The Untamed Wilds, are several tribal communities that have forged an existence along the Windy Coast, on the face of the Dragon's Wing and in the Towering Pines below the Bakka'taerm Desert. All formed by tribes naturally disposed to a more peaceable existence.
These small communities would live and trade, unaware of the world outside their isolation if it were not for the regular arrival in the southern-most village of the Storyteller. This village was developed and is mostly populated by the Spiofthest. The Storyteller is Spiofthest, though he is the oldest that anyone has ever seen, so the more skeptical of villagers think of him as a local hermit with some hidden hovel out in the trees.
He brings news of other peoples that seems plausible, but he also tells fantastic stories of heroes and monsters, creatures large and ferocious, of headhunters and benders, and of an ancient race called the Yahdram. He claims to arrive each year by a portal dolmen, hidden within the forest, that allows him to travel a distance of many days with but a single step.
The Storyteller has a kindly way about him and a good speaking voice. He is good with the children and even the tamed wolves seem to like him, when they are normally very particular to their owners. Sometimes he espouses prophesy.
Last edited: