Last we heard about the D&D movie was that it was
coming on July 23rd, 2021
. That was back in December. Various outlets are now reporting that Chris McKay, who is currently working on the
Nightwing
movie, will be directing. Also, separately on 14th February,
Dragonlance
authors Margaret Weis and Tracy Hickman posted a photo of themselves on a "secret mission" with actor Joe Manganellio, who at one point
tweeted a photo of a Dragonlance script
(Manganellio
tweeted the same photo
saying
"With two of the architects of my childhood, the authors of the Dragonlance novels Margaret Weis and Tracy Hickman")
.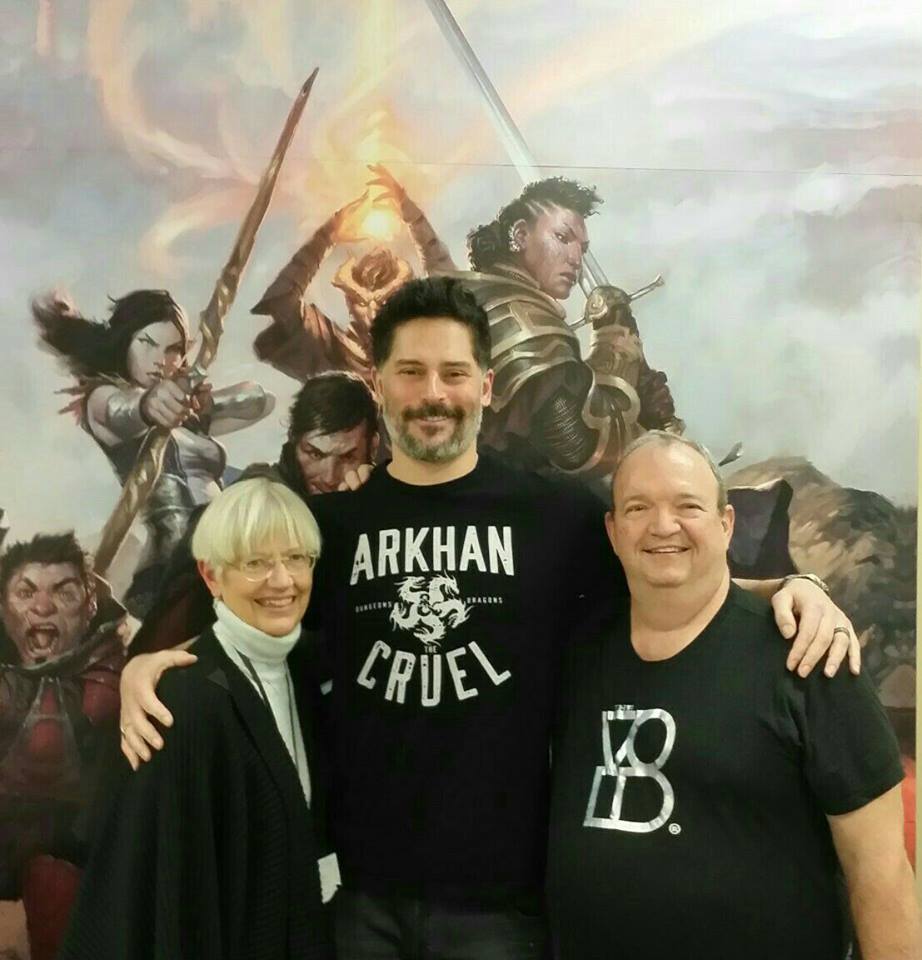 ​
We've heard so many little rumours over the past few years. Repeating from a previous article I wrote: in the past we heard that the movie would be
produced by the Lego Movie's Roy Lee
, that it would be
directed by
Rob Letterman
(
Goosebumps, Monsters vs. Aliens, Shark Tale
). Originally
scripted by
David Leslie Johnso
n (
Wrath of the Titans
), it's now being
written by Joe Manganellio
, might be
Dragonlance
and then again
might feature the Yawning Portal
, and will
adopt a Guardians of the Galaxy tone
. Oh, and that we should take everything I just said with a pinch of salt as the movie appears have jumped from WB to Paramount at some point in the process!
I think it's safe to say we know nothing at all. But we can have fun connecting the dots to see if we can make a picture!