Paizo released
a preview of the changes coming to the wizard class
for the
Pathfinder Player Core
and
GM Core
updates to
Pathfinder 2nd Edition
.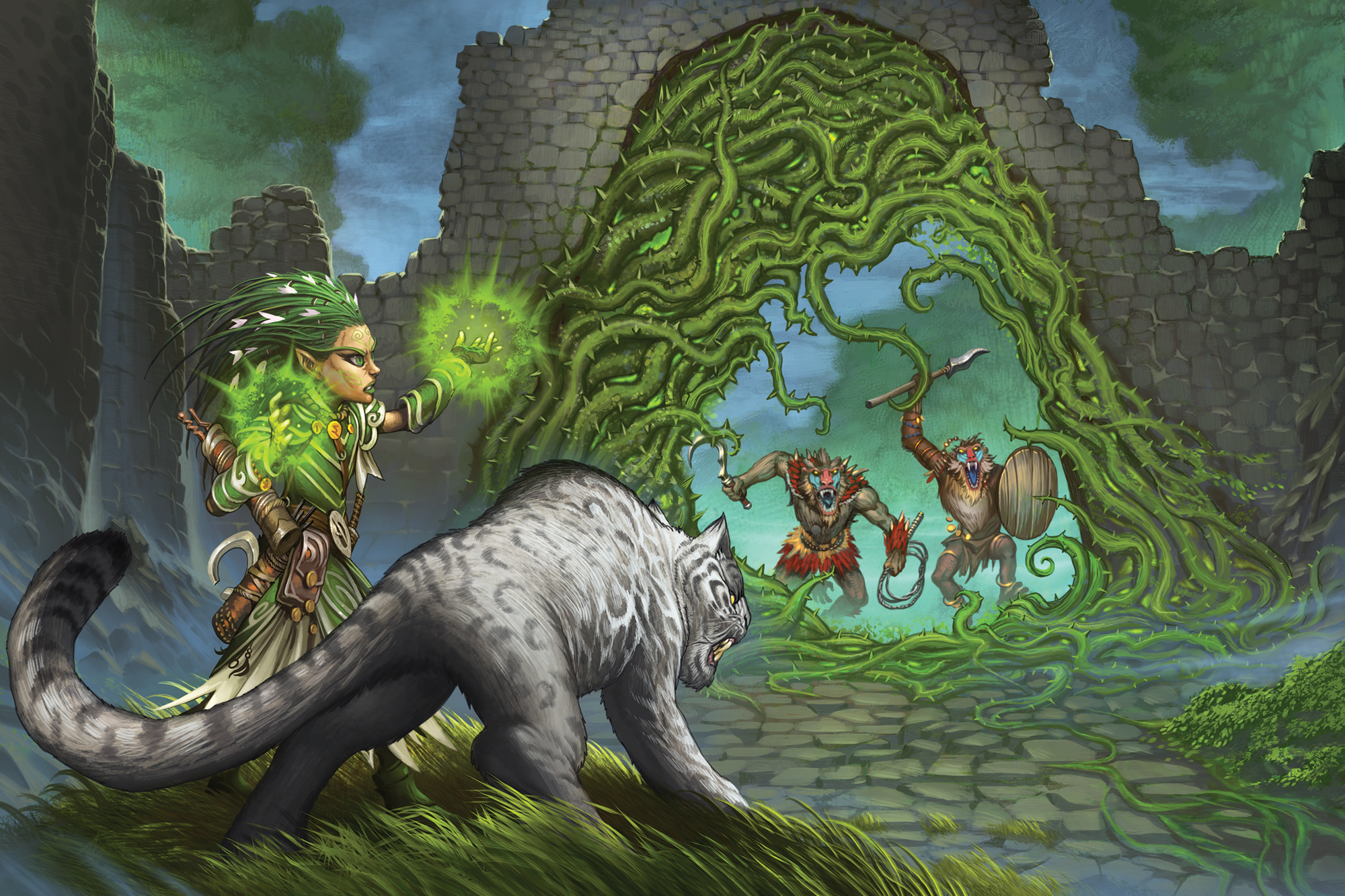 The blog post from Senior Designer James Case discusses the removal of the eight schools of magic. Rather than dividing the wizard class by spell category, the new arcane schools will be based on actual academic study paths in Golarion. Schools previewed in the blog post include the School of Battle Magic, the School of Civic Wizardry, and the School of Mentalism.
A second blog post
from
Pathfinder
Lead Designer Logan Bonner discusses more changes to the wizard class. The term "spell level" is being replaced with "spell rank", the aforementioned changes to spell schools, and changes to focus spells and the Refocus action.
One of the big changes discussed is the removal of spell components. According to Bonner, the change was made because spell components were highly tied to OGL content, were mostly redundant with traits, had many exceptions for classes (specifically bard, cleric, druid, and sorcerer) to allow those classes to function, and the designers wanted to give more freedom for classes in how they cast spells.
The blog post also goes into detail on changes being made to spell statistics and proficiencies affecting multiclassing, updates to cantrips both for player characters and monsters, and changes to some of the spells.
Full details about changes can be found in
the Remaster Core Preview file
available in PDF format.