According to WotC, talking to Bloomberg,
40 million
people play D&D annually;
9 million
watched D&D on Twitch in 2017; and sales increased by
41%
in 2017 and
53%
in 2018.
UPDATE! WotC's PR agency has reached to note that Bloomberg's figure refers to the number of people who have played the game since 1974, not annually!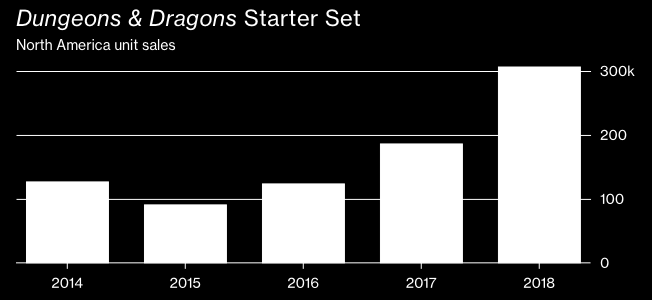 You can find this information and more
in this article over on bloomberg.com
, which is mainly about professional DMs.
Last edited by a moderator: