D&D influencer
Satine Phoenix
, and her husband
Jamison Stone
, who run tabletop gaming company
Apotheosis Studios
, have been accused of abusive behavior towards freelancers and contracted workers.
Satine Phoenix is a well-known D&D personality and creator, and was the D&D Community Manager for about a year back in 2018. Both she and Stone have appeared in many events and streaming shows, and have worked with WotC, Geek & Sundry, and other companies. Recently their Kickstarter campaign
Sirens: Battle of the Bards
raised over $300,000. At GaryCon, a US gaming convention, the couple held a public wedding.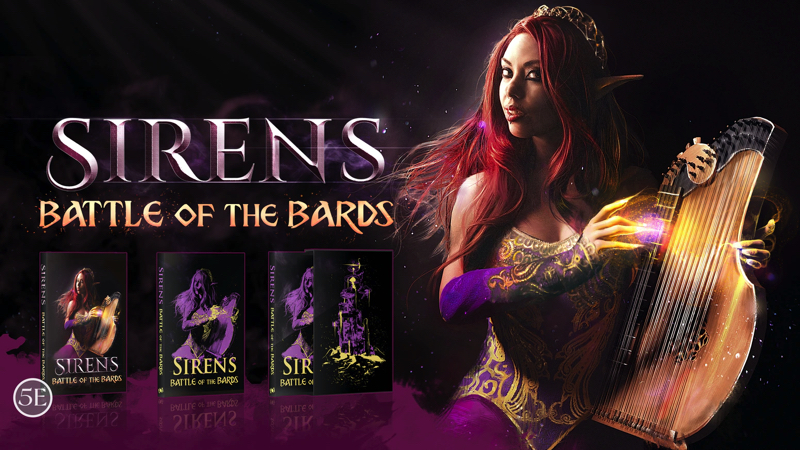 Accusations were initially leveled last week against Stone by tattooist Chad Rowe,
who tweeted about
the abusive way in which Stone, as his client at the time, treated him. The artist was "insulted, berated, and talked down to as if I was a lesser person".
Other reports started to roll in
as people shared similar experiences, with people revealing how they had been bullied by them, and how the pair frequently portrayed themselves as 'better' than those they worked with. At the time of writing
there have been many such reports
including one from
voice actress and designer Liisa Lee
who was subjected to underhanded business practices by Phoenix and her then partner Ruty Rutenberg. Others indicated difficulties in getting paid for work done for Stone and Phoenix or their company.
Lysa Penrose
reported on problematic interactions
while Phoenix worked at WotC, who was the primary point of contact regarding a report of abuse. Penrose reports that Phoenix failed to pass on the reports of abuse, and continued to publicly associate with the abuser.
Jamison Stone has since
resigned as CEO of Apotheosis Studios
(though the pair do own the company) and
issued a long apology
which has been widely criticized. Phoenix
released a statement about a week later
. Screenshots
leaked from a private channel
indicate that they have adopted a strategy of shifting the blame onto Stone, so that Phoenix's public image remain intact, with Stone writing "I also am ensuring behind the scenes ... we shield Satine as much as physically possible from damage."
D&D In A Castle,
which is an event which hosts D&D games run by professional DMs in a weekend break in a castle, has dropped the pair from its lineup,
as has Jasper's Game Day
, an organization which works to prevent suicides. Origins Game Fair, at which the couple are celebrity guests, removed Stone from its guest list, but not Phoenix, stating that "staff assessed that there was no immediate risk of physical harm".
According to ComicBook.com. former collaborator of Phoenix, Ruty Rutenberg,
is suing Phoenix
, alleging misappropriation of $40,000 of stream network Maze Arcana's money.