D&D Beyond
has shared
a data dump of the most popular magic items, weapons, and armor used by characters on its platform. They
did this in April last year
, so this is an update.
Amor hasn't changed, except for a tiny shifty at the bottom end where spiked and padded switched places. The top three are still leather, shield and chain mail. The top places are taken by 'starting gear', and as we know most DDB characters are low level.
Weapons have a shifted a little more, but not by much. The top 10 is still the same list, with a couple of items shifting positions. Daggers, shortswords, handaxes, and light crossbows rule the roost here.
When it comes to magic items, there's a greater shift again - but still, it's not a lot.
Bag of holding
is the clear leader, followed by
ring of protection, cloak of protection,
and
boots of elvenkind
.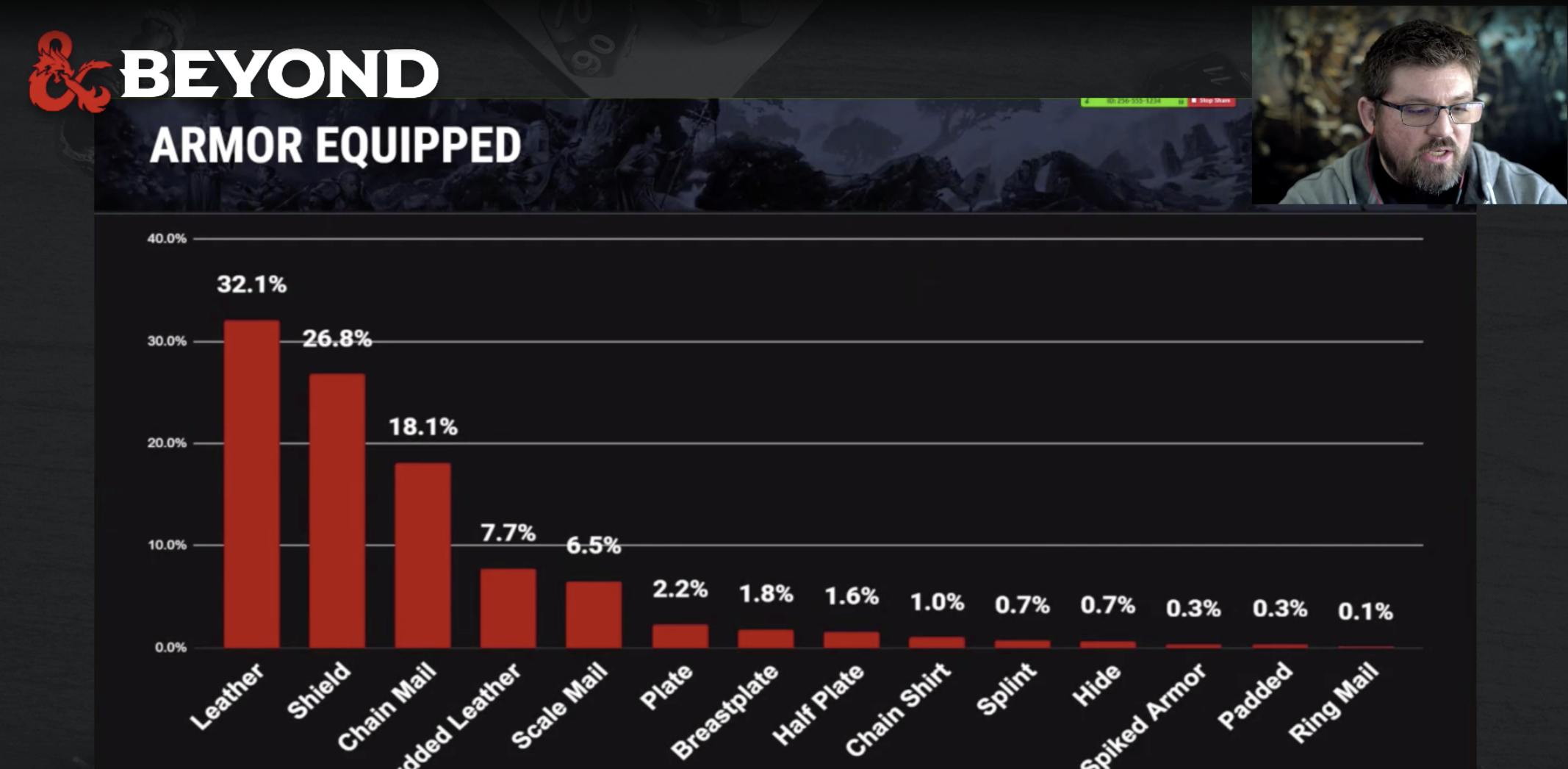 2020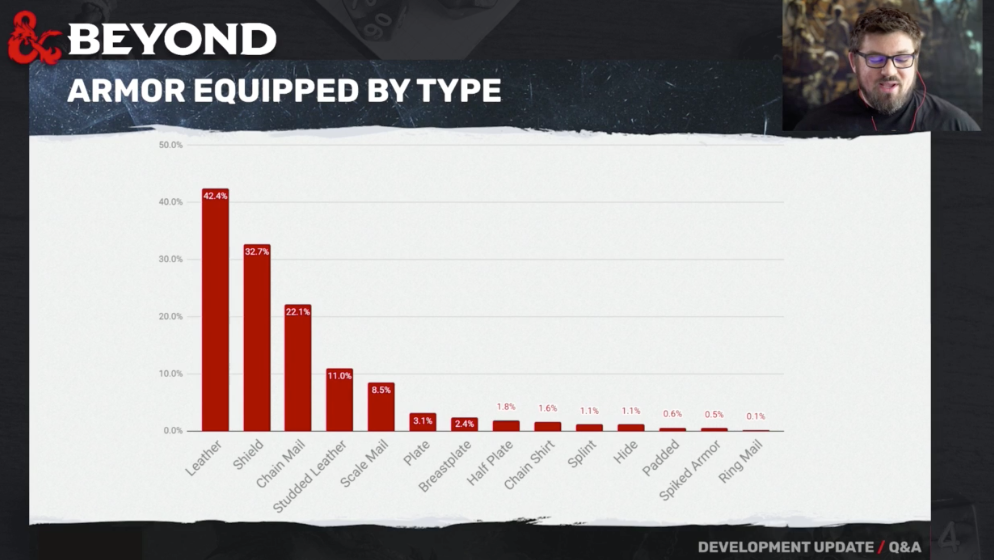 2019
2020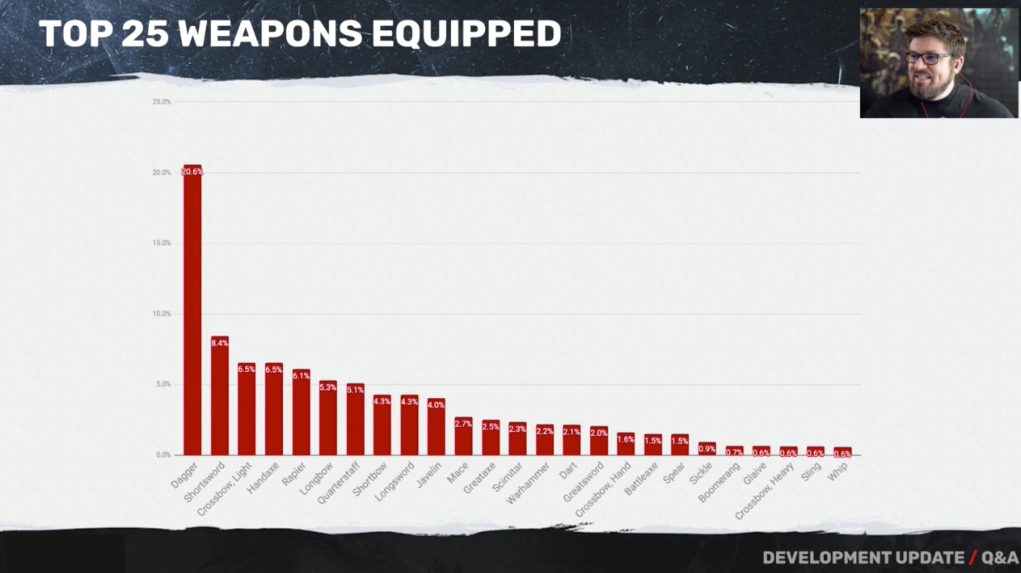 2019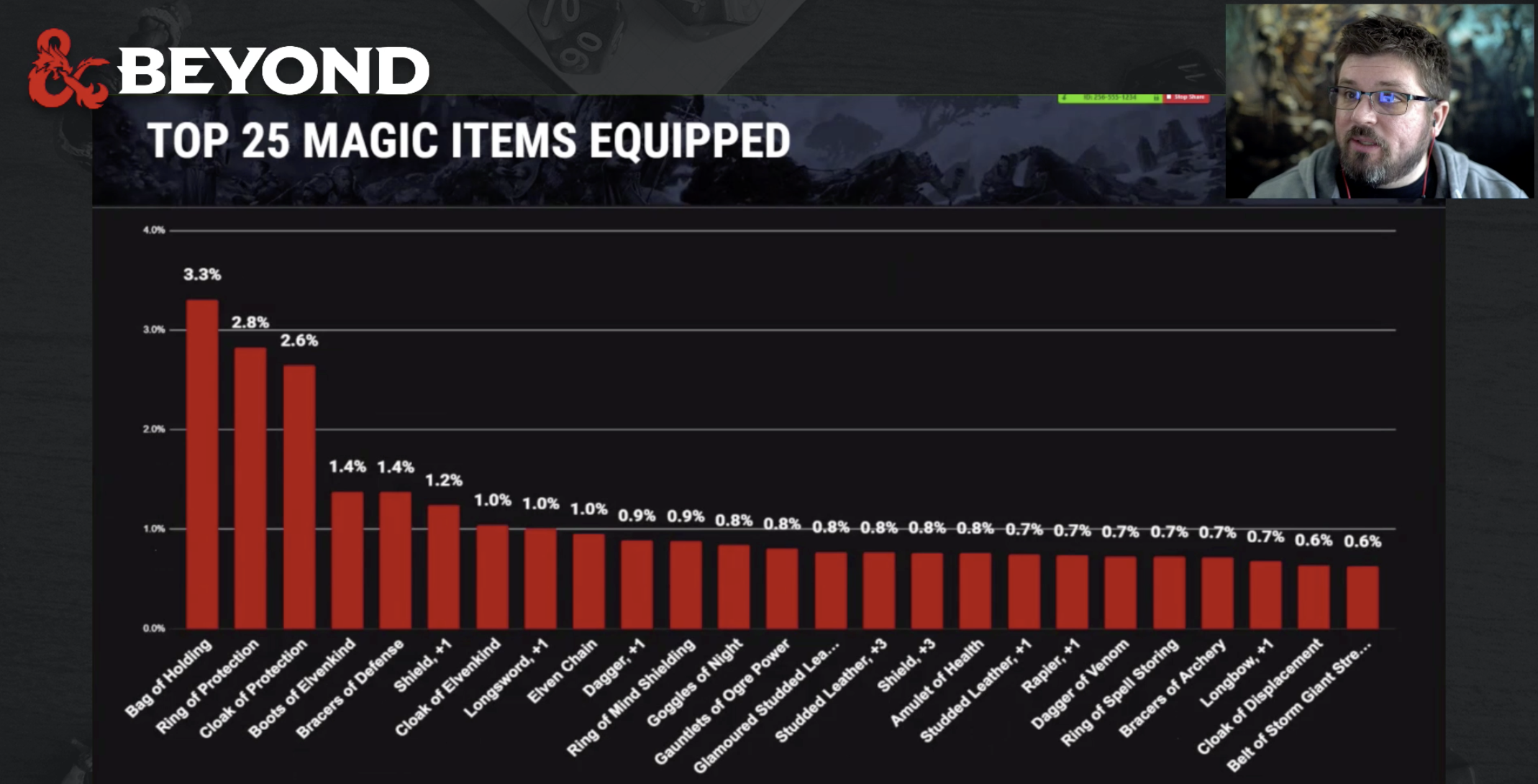 2020
2019​