It's time for another one of D&D Beyond's big data dumps! We've already seen the most common
adventures
,
classes by tier
,
subclasses
,
multiclass combos
,
spells
, and more. This time round, they take a look at the most often chosen weapons on their platform. Shields, leather armour, daggers, and potions of healing dominate.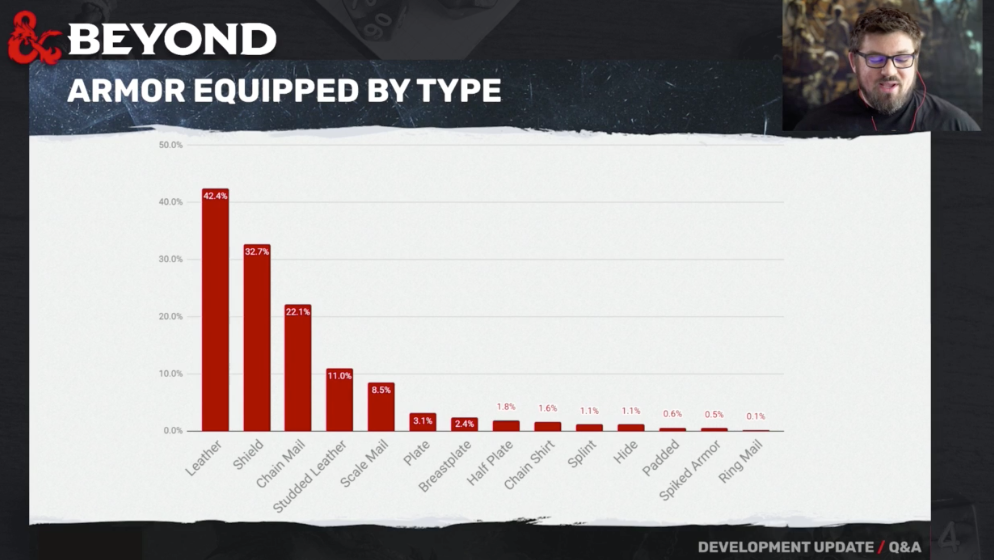 32% of active characters are equipping a shield, and 42% wear leather armour. Almost nobody wears ring mail. Lots of characters get leather armour for free.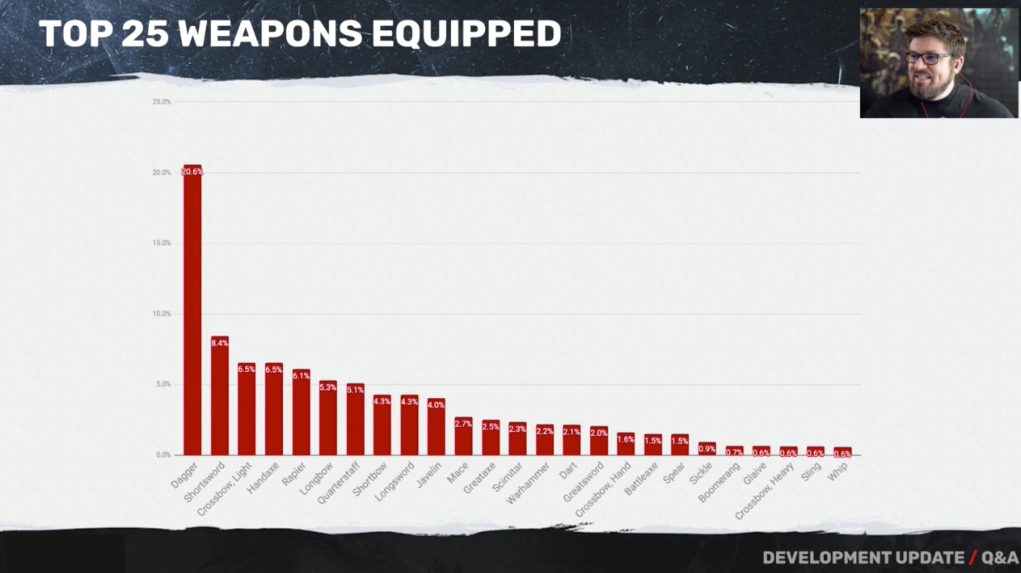 Daggers are also often free. Rapiers beat longswords. Nobody is Indiana Jones. Duel wielding a weapon counts twice is in this data set.
​
Watch the
whole video here
.




​
Last edited by a moderator: