The latest
Unearthed Arcana
has arrived and the
6-page document
contains rules for kender, lunar magic, Knights of Solamnia, and Mages of High Sorcery.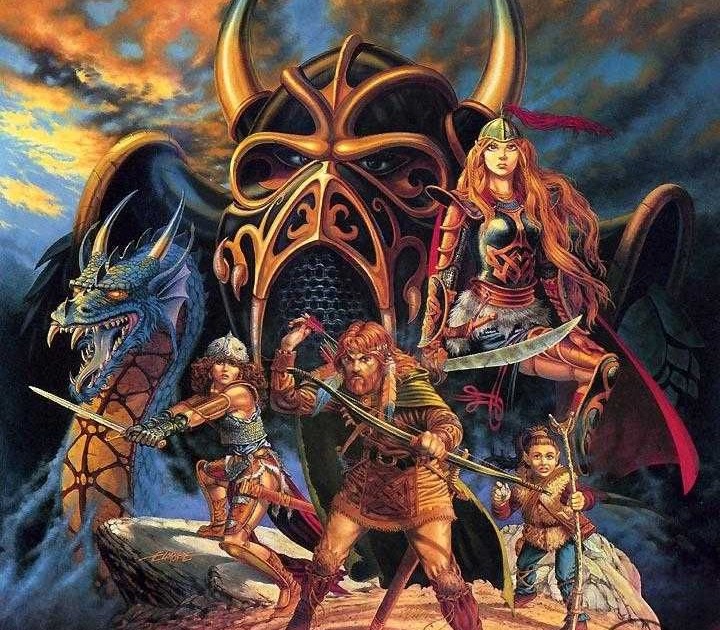 In today's Unearthed Arcana, we explore character options from the Dragonlance setting. This playtest document presents the kender race, the Lunar Magic sorcerer subclass, the Knight of Solamnia and Mage of High Sorcery backgrounds, and a collection of new feats, all for use in Dungeons & Dragons.
Kender have a (surprisingly magical) ability to pull things out of a bag, and a supernatural taunt feature. This magical ability appears to replace the older 'kleptomania' description -- "Unknown to most mortals, a magical phenomenon surrounds a kender. Spurred by their curiosity and love for trinkets, curios, and keepsakes, a kender's pouches or pockets will be magically filled with these objects. No one knows where these objects come from, not even the kender. This has led many kender to be mislabeled as thieves when they fish these items out of their pockets."
Lunar Magic is a sorcerer subclass which draws power from the moon(s); there are notes for using it in Eberron.
Also included are feats such as Adepts of the Black, White, and Red Robes, and Knights of the Sword, Rose, and Crown.
Read the full archives of Dungeons & Dragons news, Sage Advice, Unearthed Arcana, and D&D Studio Blogs.

dnd.wizards.com
Last edited: