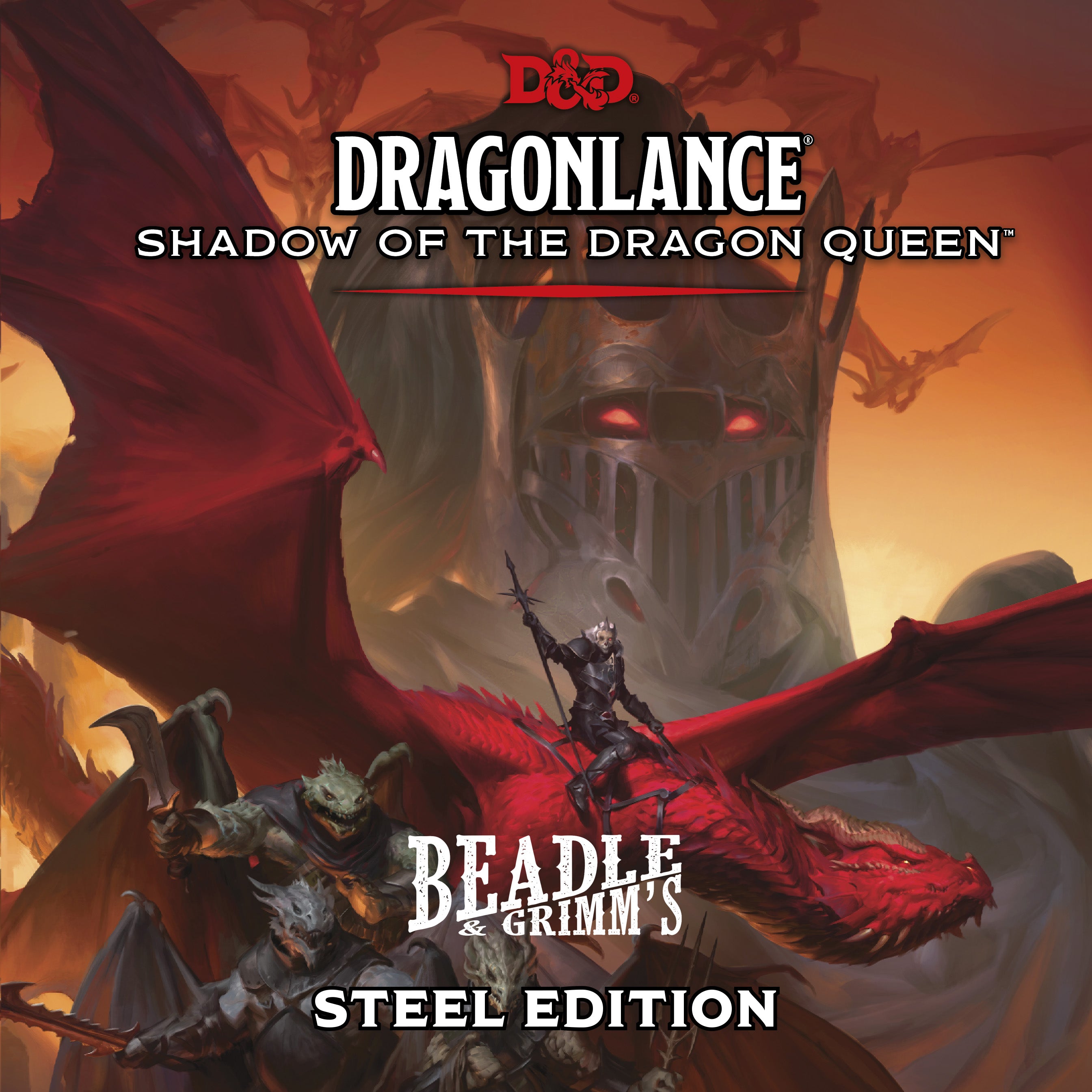 The Beadle & Grimm's Steel Edition of Dragonlance: Shadow of the Dragon Queen provides all the additional elements you need to immerse your players in an epic Dragonlance adventure that takes characters from level 1 to level 10+.

The nature of this adventure demands lots of in-world handouts, area maps, battle maps, and encounter cards, and this Steel Edition will be chock full of those elements, among others. Of course no B&G box would be complete without a little hardware for your players, so you can be sure we'll have some of those too.

More details to come as we get closer to our ship date!

We're thrilled about the design of this Steel Edition and are confident it will be a must-have for everyone adventuring forth in Krynn!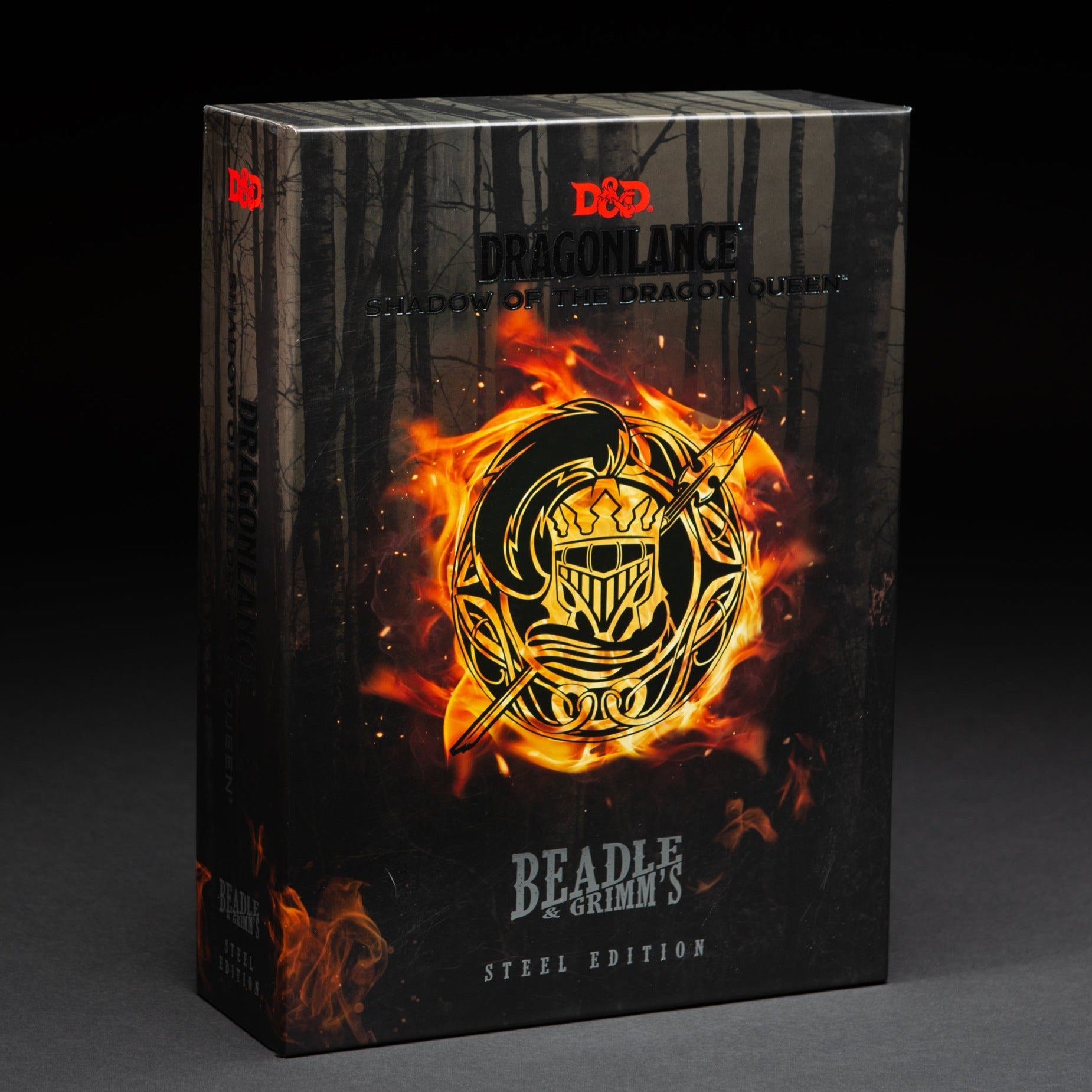 The land of Krynn. The continent of Ansalon. The Dragon Queen. Lord Soth. Mounting dragon armies. The World of Dragonlance is ripe for epic conflict! For years after the Cataclysm in Krynn, the value of steel skyrocketed until it was as highly sought after as gold across all of Ansalon. So for...

beadleandgrimms.com