It's time for the statistics which tell us what games are being played on
Fantasy Grounds
, the virtual tabletop. This always gives a great sampling of which games are popular at the moment. As usual, D&D 5E leads by a large margin, followed by Pathfinder, D&D 3.5, then Savage Worlds. "Core RPG" in the data below refers to Fantasy Grounds' 'default' RPG module, so can reasonably be viewed as the "other" option. These stats represent the whole of 2017.
Fantasy Grounds' Doug Davison notes that there is a bit of a dip around December, but that same thing happened in the previous two years.
See
2016's figures here
. Over the year, D&D 5E increased again, this time from 58% in 2016 to 64% in 2017. Pathfinder held steady at 12%, and Savage Worlds at 6%, while D&D 3.5 dropped from 6% to 4%.​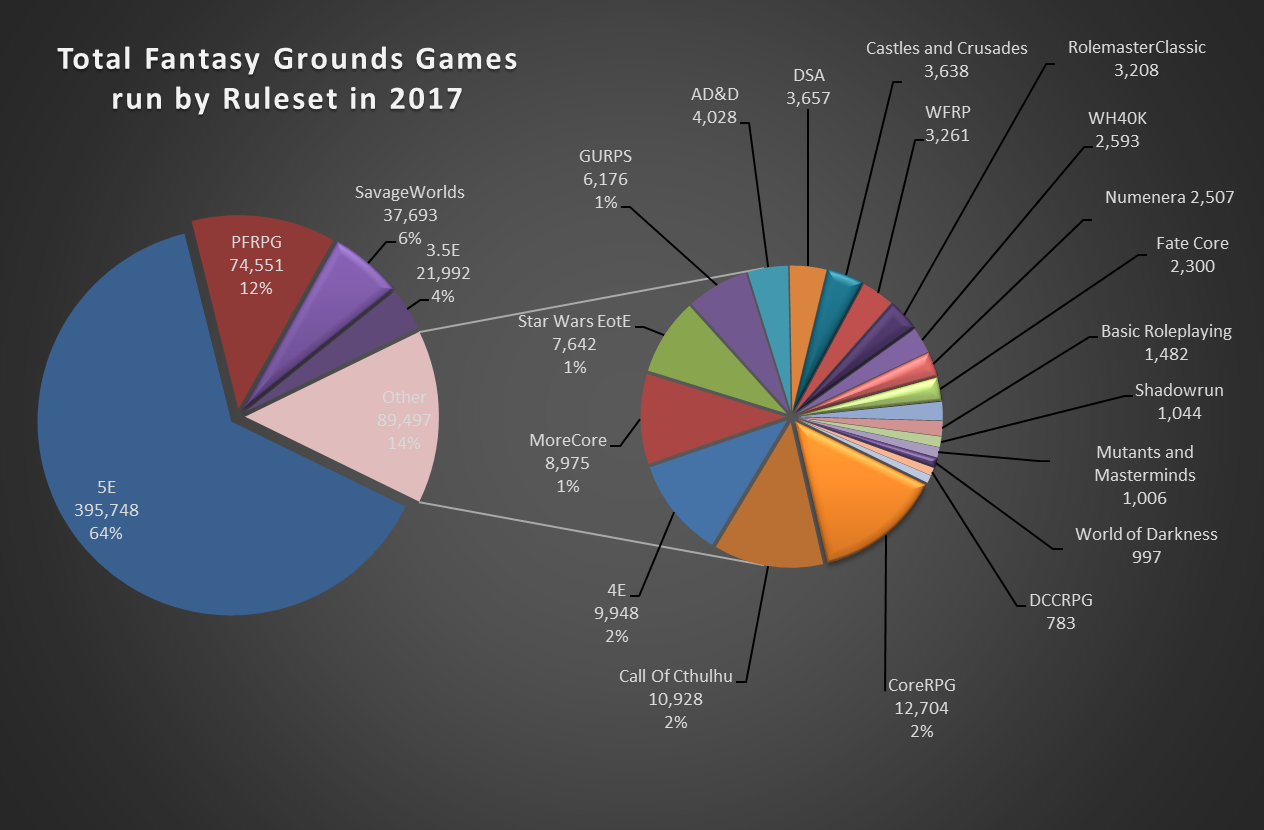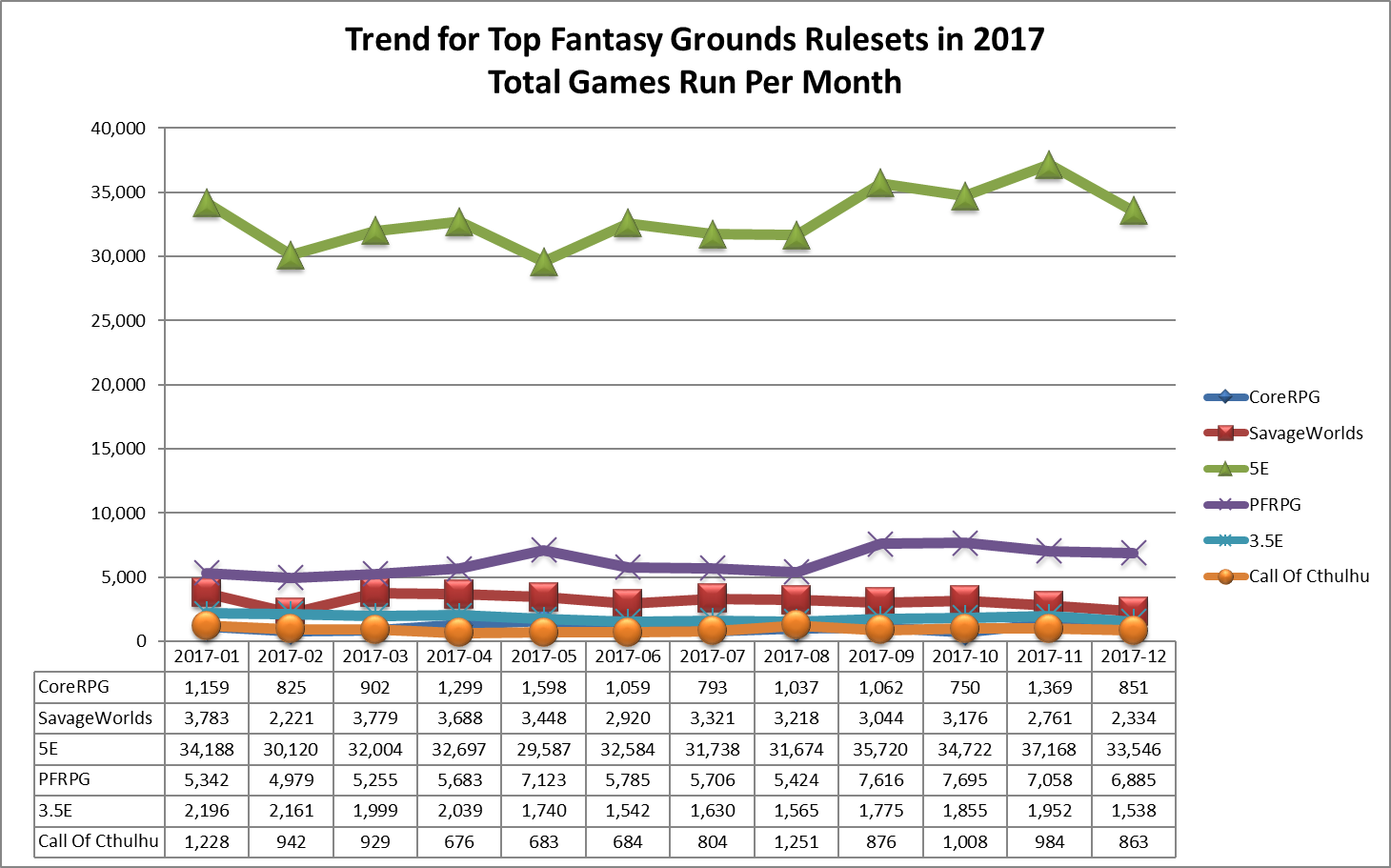 | | |
| --- | --- |
| Ruleset | Total Games |
| 5E | 395,748 |
| PFRPG | 74,551 |
| SavageWorlds | 37,693 |
| 3.5E | 21,992 |
| CoreRPG | 12,704 |
| Call Of Cthulhu | 10,928 |
| 4E | 9,948 |
| MoreCore | 8,975 |
| Star Wars EotE | 7,642 |
| GURPS | 6,176 |
| AD&D | 4,028 |
| DSA | 3,657 |
| Castles and Crusades | 3,638 |
| WFRP | 3,261 |
| RolemasterClassic | 3,208 |
| WH40K | 2,593 |
| Numenera | 2,507 |
| Fate Core | 2,300 |
| VtM | 1,852 |
| Basic Roleplaying | 1,482 |
| Shadowrun | 1,044 |
| Mutants and Masterminds | 1,006 |
| World of Darkness | 997 |
| DCCRPG | 783 |
| d20 Modern | 768 |
| Grand Total | 619,481 |