Game designer
Jennell Jaquays
has announced that Goodman Games will be reviving her 1979
Caverns of Thracia
adventure for D&D 5E and its own DCC RPG. The Greek-themed adventure is set in a detailed dungeon, and was originally published by Judges Guild.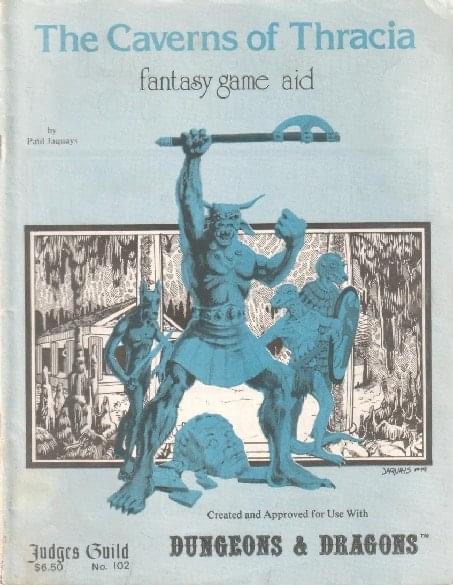 After over two years of biting my tongue and ignoring friends' questions, I can finally share this news.

In addition to owning Dark Tower, the game adventure that I created 43 years ago for Judges Guild; Goodman Games also owns The Caverns of Thracia... which some fans consider to be the better of my two Judges Guild mega-dungeon/campaign adventures.

It will eventually be getting the same treatment as Dark Tower as a Goodman Games Original Adventures Reincarnated product
Dark Tower
, another of Jaquays' Judges Guild modules, is
currently on Kickstarter
with three weeks to go.
Last edited by a moderator: