IGN has
posted the contents page
from
Tasha's Cauldron of Everything,
along with a slew of art.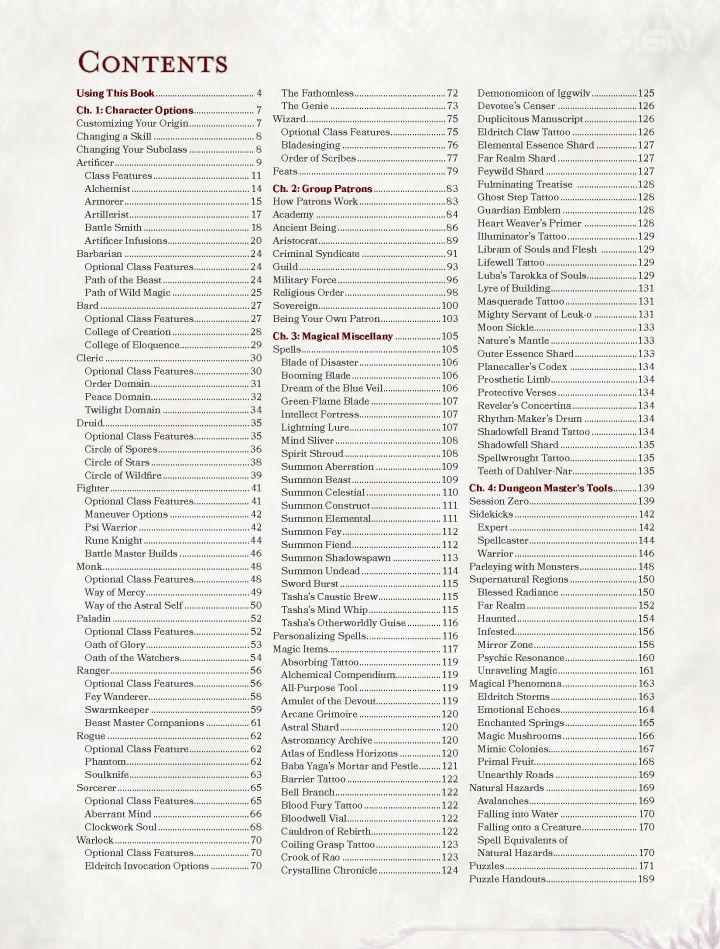 They also spoke to WotC, who commented on some of the DM tools -- "The DM Tools chapter also includes rules and suggestions for what are being called "Supernatural Regions." These otherworldly locations include (among others) haunted realms where restless spirits wander freely, the Lovecraftian nightmare of a world beyond the known sphere of existence, or a delightfully horrifying colony of mimics." The Far Realm, which is outside the Great Wheel, is where beholders and illithids come from. They also note that there weren't many
Unearthed Arcana
subclasses which didn't make it into this book.
Tasha's Cauldron of Everything
comes out on November 17th in America, and December 1st in Europe, Asia, and Pacific countries.
Last edited: