Yet more stats published by
D&D Beyond
, the official licensed
Dungeons & Dragons
electronic tool. Recently they revealed the most
commonly viewed adventures
, and the
most common classes by tier
on their platform. This time they're looking at how often people create characters of each race, class and subclass!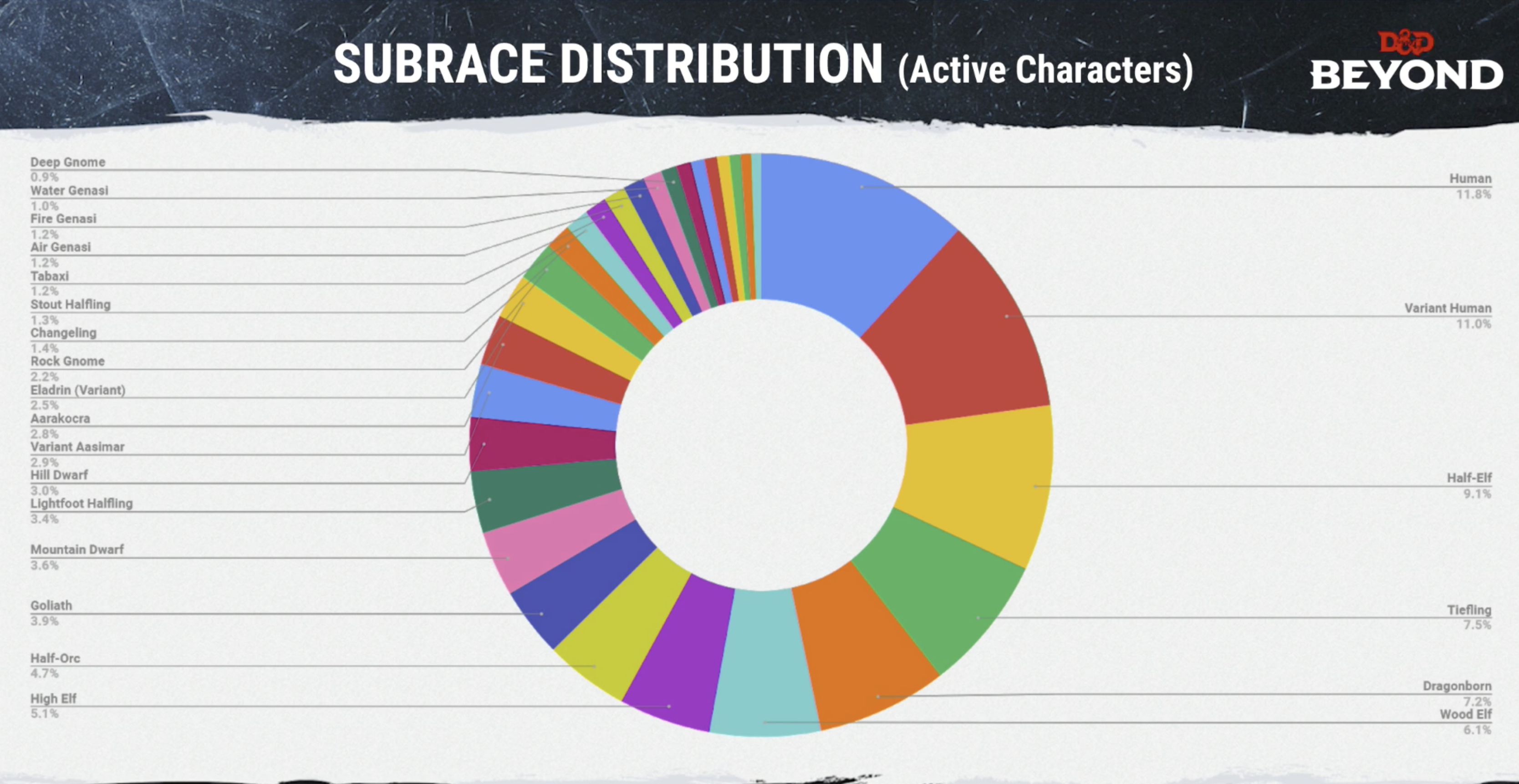 ​
Humans are by far the most common choice, with a total of 22% of the character made on the platform. They're followd up by Half-Elves, Tieflings, and Dragonborn. Deep Gnomes are the least popular listed, with under 1%, although the developer confirms that a lot of other races hover around 0.8%, just below it.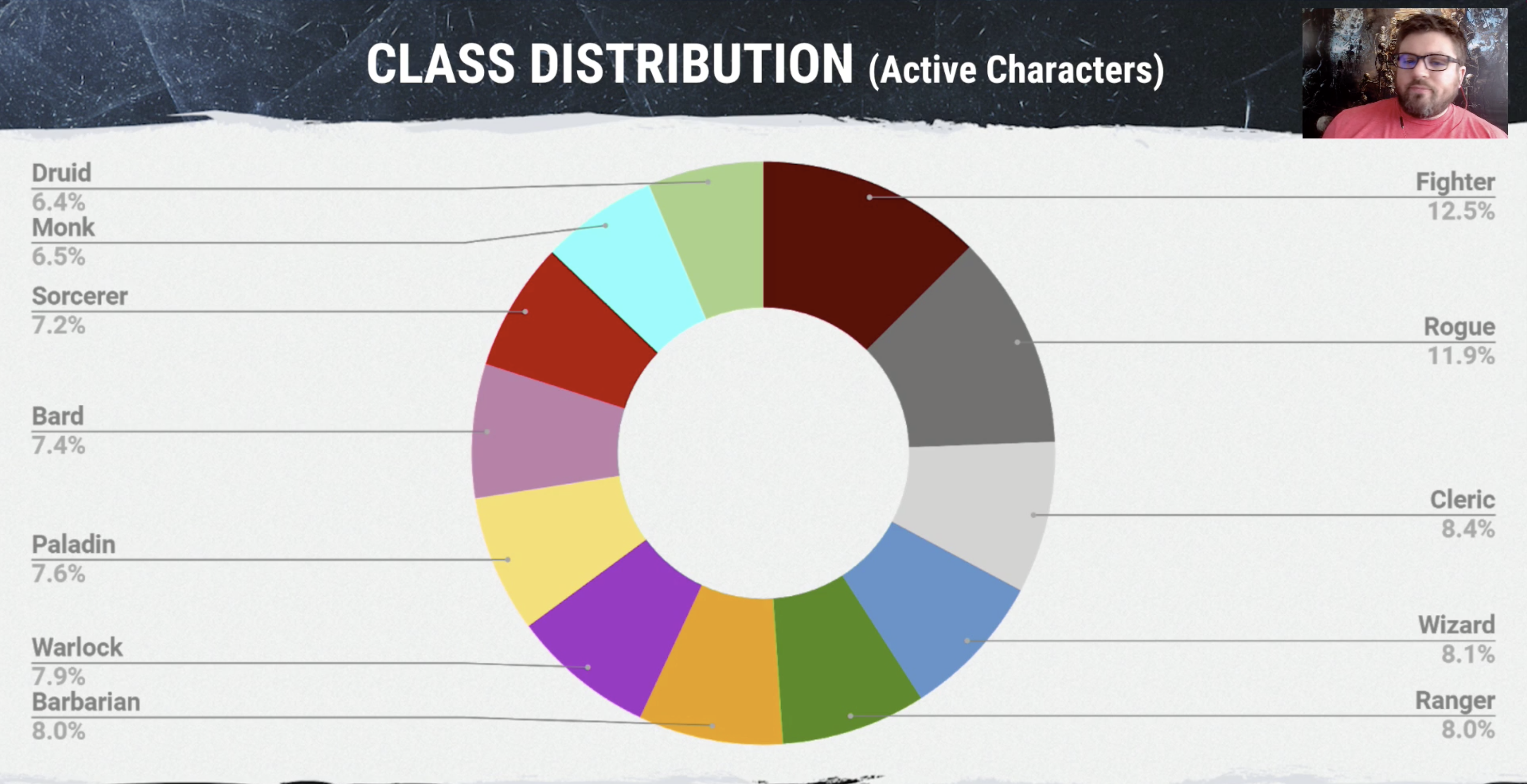 This is followed up by a look at classes. Fighters come first, and druids last. The "traditional" core four - fighter, rogue, cleric, wizard - make up the top four. The developer mentions that warlocks got very popular just after
Xanathar's Guide
, but it has returned to normal now.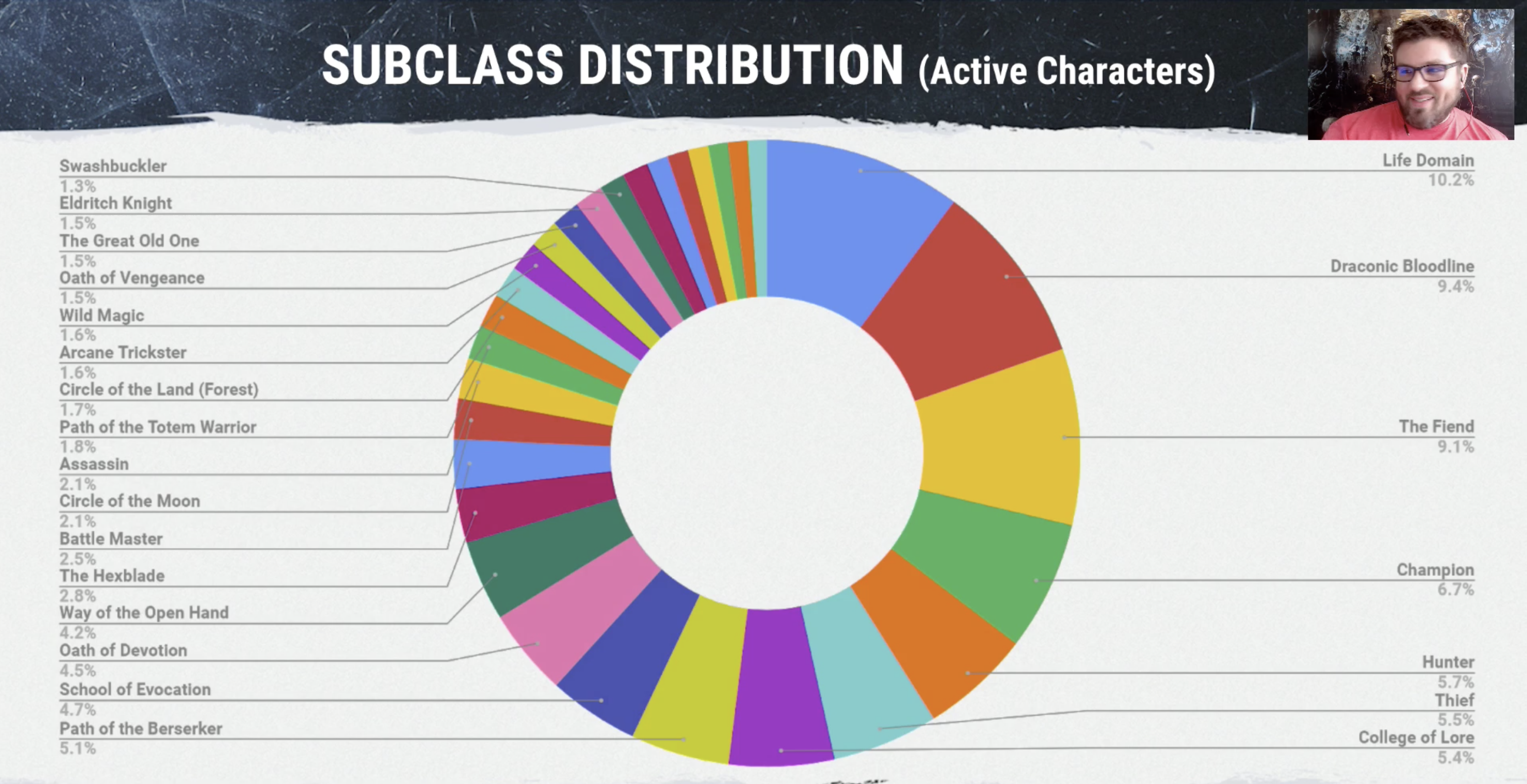 Next it's the turn of the subclasses. The lead of the cleric's Life Domain, sorcerer's Draconic Bloodline and The Fiend (despite being a less popular class) are fairly strong. They note that the Hexblade was the most popular last time they looked, but it's down to 2.8% now.
Of course, these are characters created on the platform, not necessarily played. Lots of people create multiple character builds for fun. According to the developer, that's 8.8 million characters in total.