According to
WotC's James Wyatt
,
Fizban's Treasury of Dragons
introduces a new cosmology for dragon gods, where the same beings, including Fizban, echo across various D&D campaign settings with alternate versions of themselves (presumably like Paladine/Bahamut, or Takhisis/Tiamat). Also... the various version can merge into one single form.
Takhisis is the five-headed dragon god of evil from the
Dragonlance
setting. Paladine is the platinum dragon god of good (and also Fizban's alter-ego).
Additionally, the book will contain psychic gem dragons, with stats for all four age categories of the five varieties (traditionally there are Amethyst, Crystal, Emerald, Sapphire, and Topaz), plus Dragonborn characters based on metallic, chromatic, and gem dragons.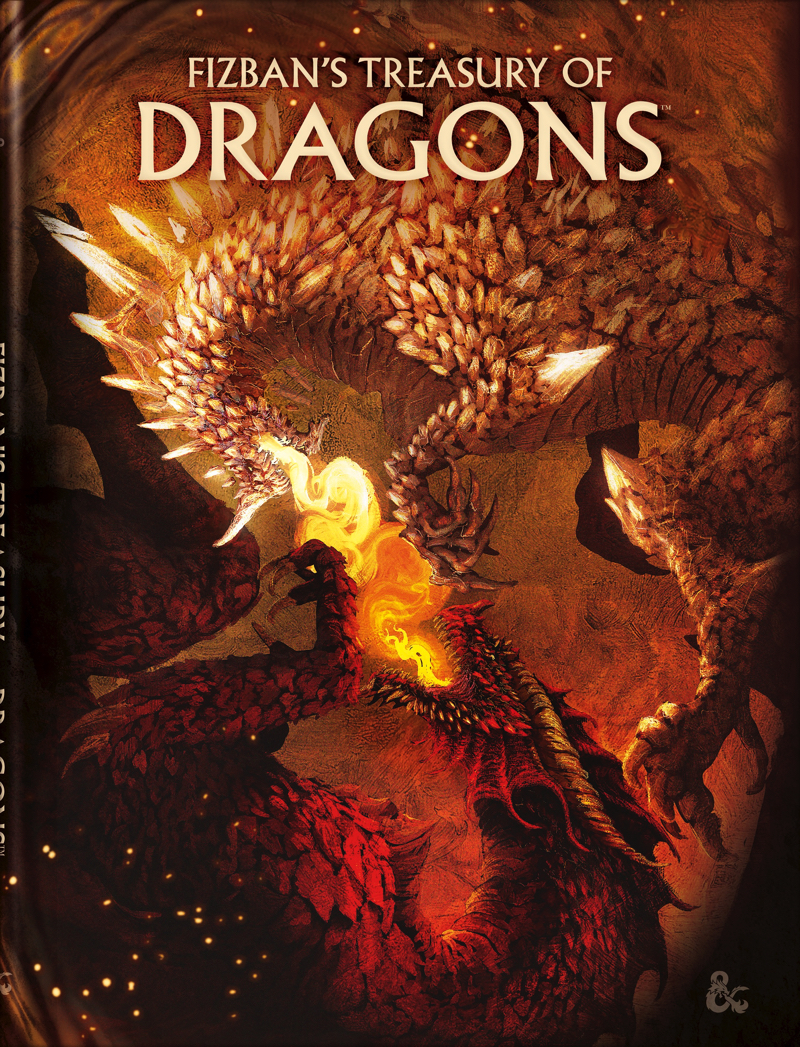 WotC's James Wyatt talked to Polygon about Fizban's Treasury of Dragons, which also revealed the alternate cover, which you can only get from hobby stores. https://www.enworld.org/threads/fizbans-treasury-the-dragon-book-now-has-a-description-and-a-feat.681399/

www.enworld.org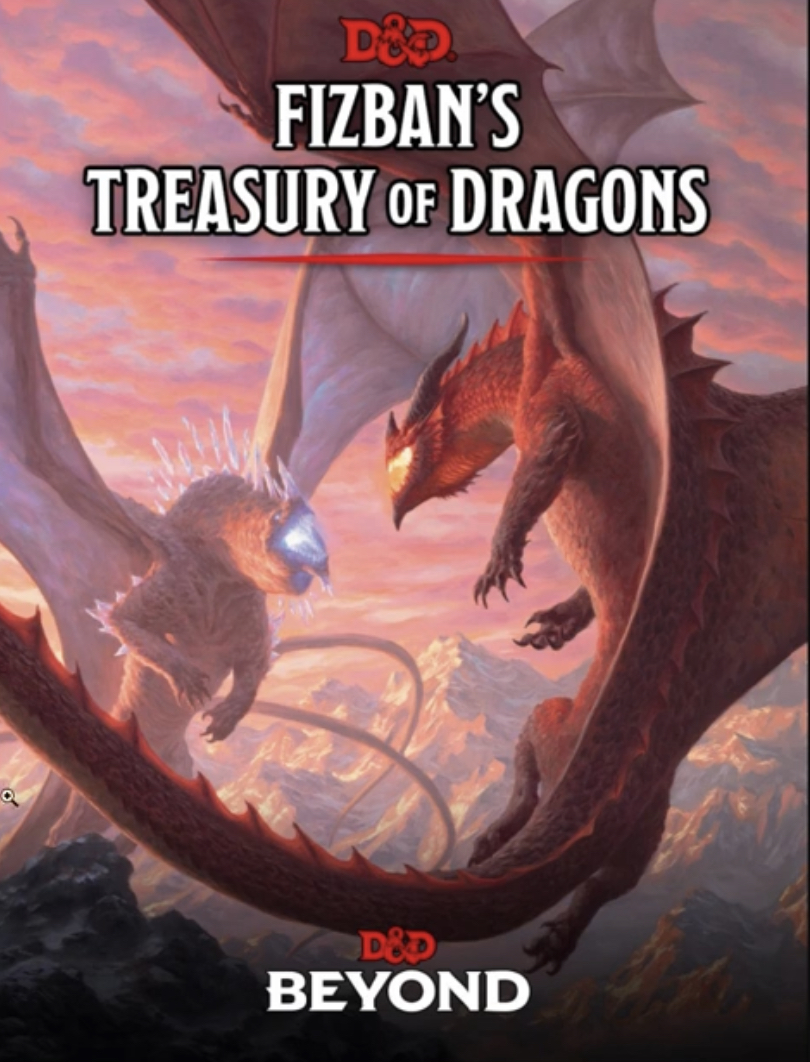 Courtesy of Amazon, we now have a description for Fizban's Treasury of Dragons, the October D&D hardcover. The book introduces gem dragons, dragon-themed player options, and plenty of draconic lore! This joins September's The Wild Beyond the Witchlight, and November's Strixhaven: Curriculum of...

www.enworld.org
Last edited: