We could use a bit of good D&D news after the recent licensing bombshell, and LEGO is here for us! The winner of the Dungeons & Dragons LEGO contest has been announced, and it's
Dragon's Keep: Journey's End
, created by BoltBuilds.
It features changeable doors, a witches' tower, a tavern, a dungeon with a beholder, and a crypt, and uses nearly 3,000 pieces.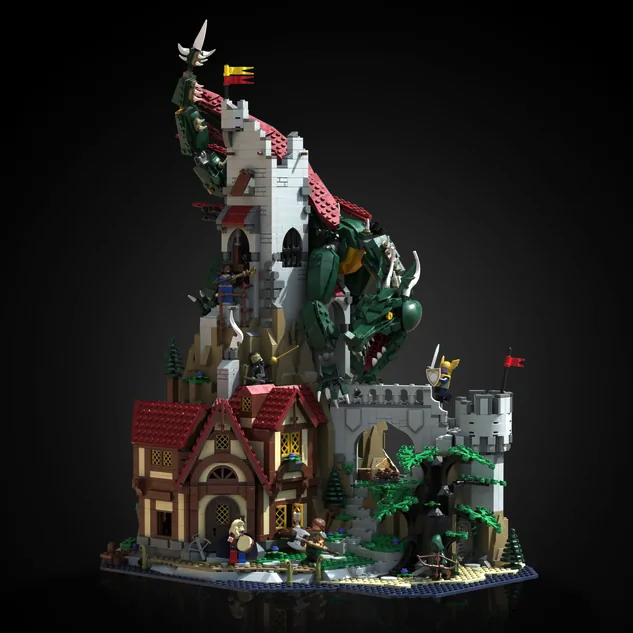 After hundreds of entries and an exciting Fan Vote, only one could be selected! A huge thank you to everyone who participated. We are very happy to announce that Dragon's Keep: Journey's End has been selected! A huge congratulations to BoltBuilds, the incredible designer behind this submission.
Last edited: