Hello everyone, Darryl here with this week's gaming news! Wizards of the Coast announces a new Senior Vice President of
Dungeons & Dragons
, enter your design for a D&D Lego set, Paizo opens pre-orders for
Abomination Vault 5e,
MMORPG
Secret World
getting a 5e adaptation, and more!
For a quick summary of the week's news, Jessica Hancock will bring you up to speed with
EN Live's This Week in TTRPG every Friday
.
Don't forget, you can keep up with all the week's gaming news in detail with
Morrus' Unofficial Tabletop RPG Talk
. This week, Morrus, Peter, and Jessica talk about the One D&D playtest packet for Expert Classes.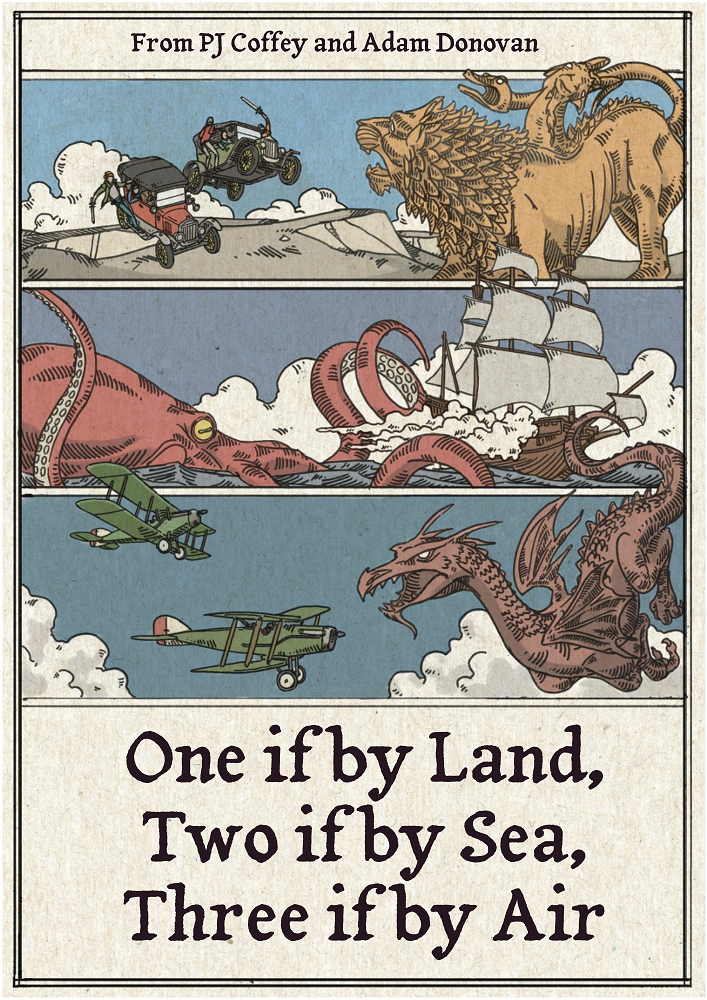 In case you missed it elsewhere on EN World this week: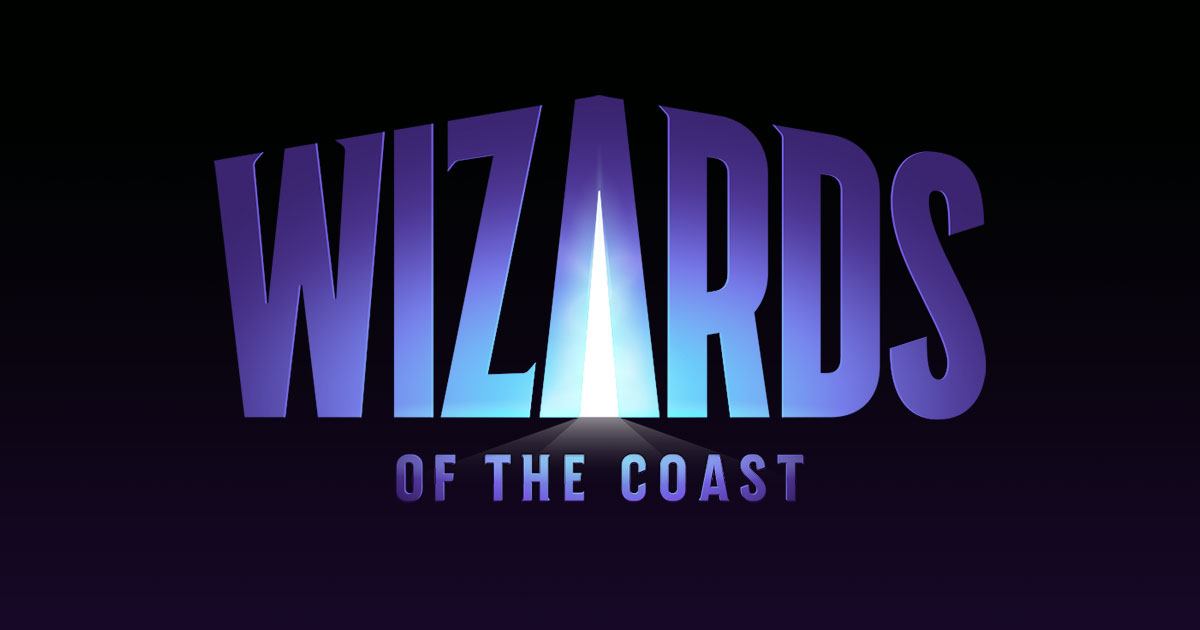 Hasbro held its Investor Day event sharing business information with shareholders, which included a couple of big announcements for
Dungeons & Dragons
.
First is the announcement of a new position within Wizards of the Coast, Senior Vice President of Dungeons & Dragons
, and the first person to fill that role, Dan Rawson. Rawson was previously the COO of Microsoft Dynamics 365, which handles the business software for Microsoft such as Office and Azure.
From the press release
:
Hasbro, Inc. (NASDAQ: HAS), today announced Dan Rawson has joined Wizards of the Coast in a newly created role as Senior Vice President of Dungeons & Dragons. Mr. Rawson, formerly COO of Microsoft Dynamics 365, brings decades of leadership in strategic business, e-commerce, and product management. In this new role, he will lead overall Dungeons & Dragons brand growth and profitability across digital, physical, and entertainment.

"We couldn't be bringing on Dan at a better time. With the acquisition of D&D Beyond earlier this year, the digital capabilities and opportunities for Dungeons & Dragons are accelerating faster than ever," said Cynthia Williams, president of Wizards of the Coast and Digital Gaming. "I am excited to partner with Dan to explore the global potential of the brand while maintaining Hasbro's core value as a player-first company."

In May, Wizards of the Coast completed its acquisition of D&D Beyond, the popular digital companion to Dungeons & Dragons used by over 10 million registered players. Since then, Wizards has continued to build upon the success of D&D Beyond, expanding the toolset's capabilities to bring communities together for world-class digital RPG play. Mr. Rawson's e-commerce skillset and digital-first experience will lend itself to continuing to support the growth of D&D Beyond alongside Dungeons & Dragons overall.

"Leading D&D is the realization of a childhood dream," said Rawson, senior vice president of Dungeons & Dragons. "I'm excited to work with Cynthia once again, and I'm thrilled to work with a talented team to expand the global reach of D&D, a game I grew up with and now play with my own kids."

Prior to Microsoft, Rawson lived in Seoul, Korea and Bangalore, India where he held leadership positions for Coupang and Flipkart, respectively. At those companies, Rawson held diverse general management responsibilities, including marketplace development, customer logistics and experience, and product, marketing, and operations management. In both instances, he helped make those companies the leading e-commerce companies in their country. He is an Amazon-veteran, a U.S. Marine veteran, and received his B.A from Harvard and MBA from Northwestern.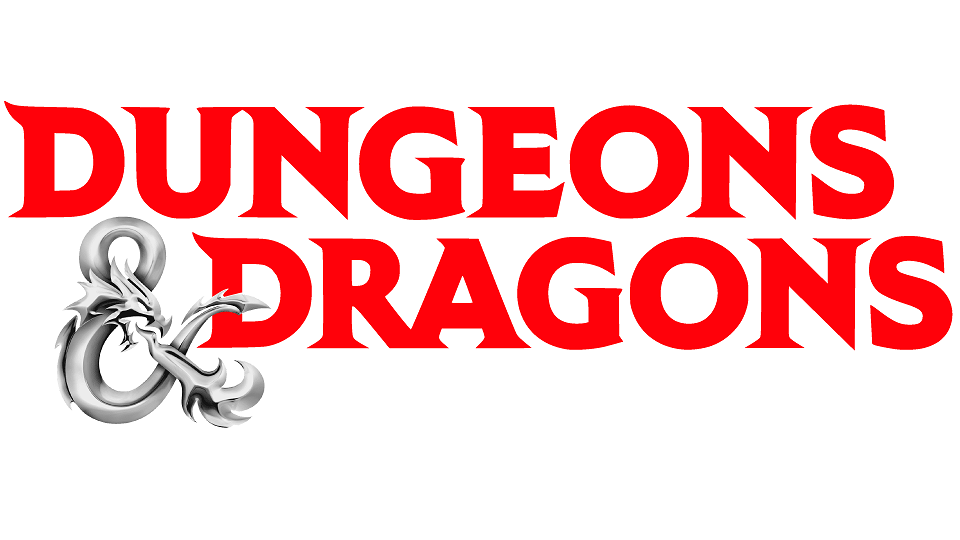 At the Investor Day event,
Hasbro CEO Chris Cocks announced the plan to grow profits by 50% over the next three years and includes Dungeons & Dragons heavily in the strategy
. The first part of the strategy is the digital arm of the company, stating expectations for D&D Beyond (along with the Hasbro Pulse direct-to-consumer sales outlet) to grow from 20 million subscribers to 50 million by 2027. The corporation also expects payoffs in "unlocking brand value" with
Dungeons & Dragons: Honor Among Thieves
and
Baldur's Gate III
both launching in 2023 along with "a host of new collectibles, toys and games paired with the movie". This also marks the first official confirmation of tie-in products coming from the film outside
the preview of the Gelatinous Cube action figure
. Hasbro also announced that
Dungeons & Dragons
is among the refreshed list of Franchise Brands "to meet updated priorities for profitable growth", which also includes
Magic: The Gathering
, Hasbro Gaming, NERF, Play-Doh, Peppa Pig, and
Transformers
. This refreshed list means that sales for the different brands will be tracked and reported individually with a particular note "The Company also intends to begin reporting revenue associated with any brand that is $1 billion or greater, beginning with
Magic: The Gathering
, which is on track to become its first $1 billion brand." Other sales will be tracked as Partner Brands (licensed properties from other IP owners such as Disney, Marvel, Star Wars, and Indiana Jones) and Portfolio Brands which includes all other brands.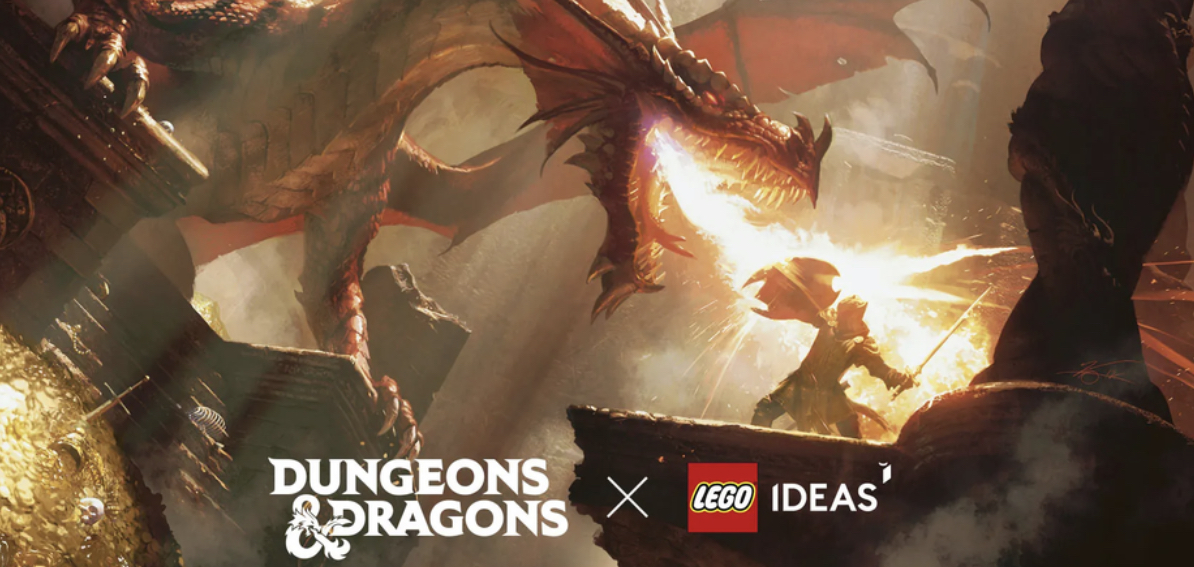 Also announced this week is the Lego Ideas challenge "50 Years of Dungeons & Dragons" with the winner becoming a brand-new Lego set
. Lego Idea allows fans to submit their own ideas for Lego build sets and gives the community a chance to show interest. Previously produced winners include a
Minecraft
video game set, the DeLorean from
Back to the Future
,
Ghostbuster
's Ecto-1, and a recreation of Vincent van Gogh's painting
The Starry Night
. Lego Idea Challenges seek fan builds for a specific theme with the winner becoming a produced Lego set.
Entries for the Dungeons & Dragons challenge will run from October 5 until November 14
(follow the link to enter) with expert review taking place through November 28. The finalists will be placed up for a crowd vote from November 28 to December 12 with the winner announced on December 19. So far a dozen builds have been entered including three mimics, three beholders, a tavern, a red dragon attack, a wizard's tower, a dungeon complex that can be used as a 3D dungeon while playing
Dungeons & Dragons
, and…for some reason, Trogdor the Burninator. The winner of the challenge will receive 1% of net sales of the
Dungeons & Dragons
product, 10 copies of the build set, credit and bio as creator of the set, and a prize package of D&D goodies. Submissions chosen for the Fan Vote phase but not selected as the final winner will receive two Medieval Lego sets and a D&D prize package.
Paizo has begun accepting pre-orders for the 5e version of the Abomination Vaults Adventure Path along with a special bonus
. The adventure path starts with the mysterious lighthouse
Gauntlight
and sends the players through the dungeon levels beneath it, taking characters from 1st to 11th level as they explore the megadungeon full of monsters, traps, ghosts, and worse. From the product description:
One of Pathfinder's most popular and exciting campaigns comes to 5e at last!

When the mysterious Gauntlight, an eerie landlocked lighthouse, glows with baleful light, the people of Otari know something terrible is beginning. Evil stirs in the depths of the Abomination Vaults, a sprawling dungeon where a wicked sorcerer attempted to raise an army of monsters hundreds of years ago. The town's newest heroes must venture into a sprawling dungeon filled with beasts and traps to prevent a spiteful spellcaster from rising again!

This complete compilation of the original Adventure Path campaign has been adapted to the newest version of the world's oldest RPG. You've heard about the quality and depth of Pathfinder campaigns for years—now explore the Abomination Vaults yourself without having to learn a new game system!
The adventure path will release in March 2023 with
a standard edition available for $59.99
and
a faux leather-bound special edition for $79.99
, and pre-orders on Paizo's website will also receive a $5 voucher
toward the Abomination Vaults Pawn Collection
.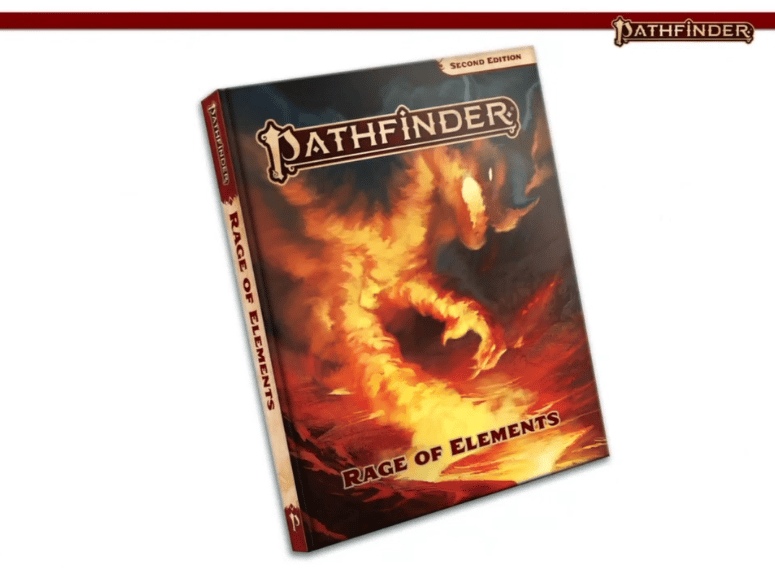 Paizo also released details about the playtest for the Kineticists class for Pathfinder 2nd Edition
. Kineticists were first introduced in
Occult Adventures
in 2015 as a class that channels pure elemental energy. Lead Designer Logan Bonner discussed the results of the playtest survey (which interestingly received exactly 1000 responses), which had "good ratings, but not top tier". The goals moving forward with the 2e version of the class will be the simplify the playstyle to create a character class that feels line a non-spellcaster with a small set of tools they're very strong with but who can also create magical effects. The team also plans to focus the different elements so that they have a clear identity and to streamline effects such as the Elemental Blast and Elemental Weapon to reduce confusion. The final version of the Kineticist class will be in
Rage of Elements
due for release in August 2023.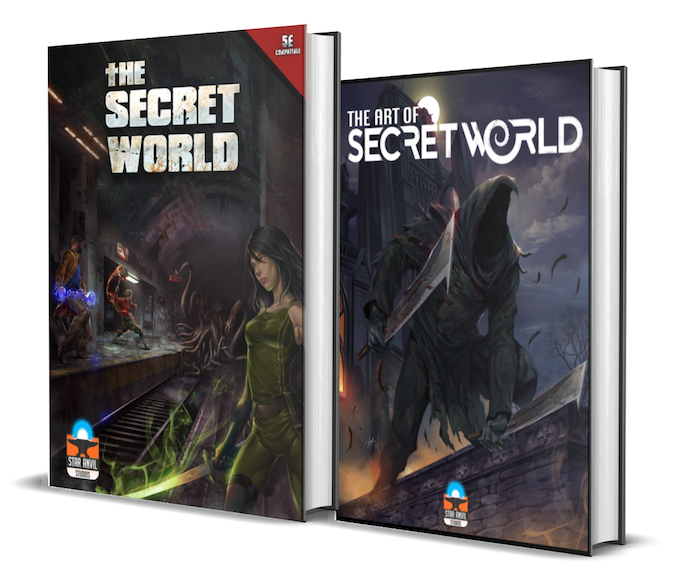 Star Anvil Studios announced The Secret World RPG powered by 5e while launching its Kickstarter campaign this week
. Based on the MMORPG,
The Secret World
takes place in an urban fantasy setting where secret global conspiracies vie for control of a world full of magic and cryptids, cooperating just enough to continually protect the world from Lovecraftian entities and occultists attempting to destroy it. The RPG will feature all three of the video game's factions (Dragon, Illuminati, and Templar), nine new classes, and new backgrounds, feats, and equipment. The system will also feature rules for subclass switching via Power Cards, emulating the MMO's mechanics that allow players to change their character's abilities to suit particular missions and roles within the party. This project is fully funded and runs until Thursday, November 3. (
Disclosure: Project manager and COO of Star Anvil, Ross Watson, is my former podcast partner on
Gamer's Tavern
.
)
That's all from me for this week! Don't forget
to support our Patreon
to bring you more gaming news content. If you have any news to submit, email us at
news@enpublishingrpg.com
, and you can get
more discussion of the week's news on Morrus' Unofficial Tabletop RPG Talk
every week. You can
follow me on Twitch to get notifications when I go live,
subscribe to Gamer's Tavern on YouTube for videos on gaming history, RPG reviews, and gaming Let's Plays
, or you can listen to
the archives of the Gamer's Tavern podcast
. Until next time, may all your hits be crits!
Note: Links to Amazon, Humble Store, Humble Bundle, and/or DriveThru may contain affiliate links with the proceeds going to the author of this column.