Hello everyone, Darryl here with this week's gaming news. Big
Dungeons & Dragons
announcement coming next week according to Hasbro shareholders meeting, a new celebrity roleplaying series coming soon, multiple companies cut ties with classic RPG publisher over controversial social media posts, and more!
Don't forget you can catch up on all the gaming news of the week with Morrus' Unofficial Tabletop RPG Talk! This week, Morrus and Peter are joined by the CEO of Cubicle 7 to talk about
Doctor Who, Warhammer, Middle-earth
, and more.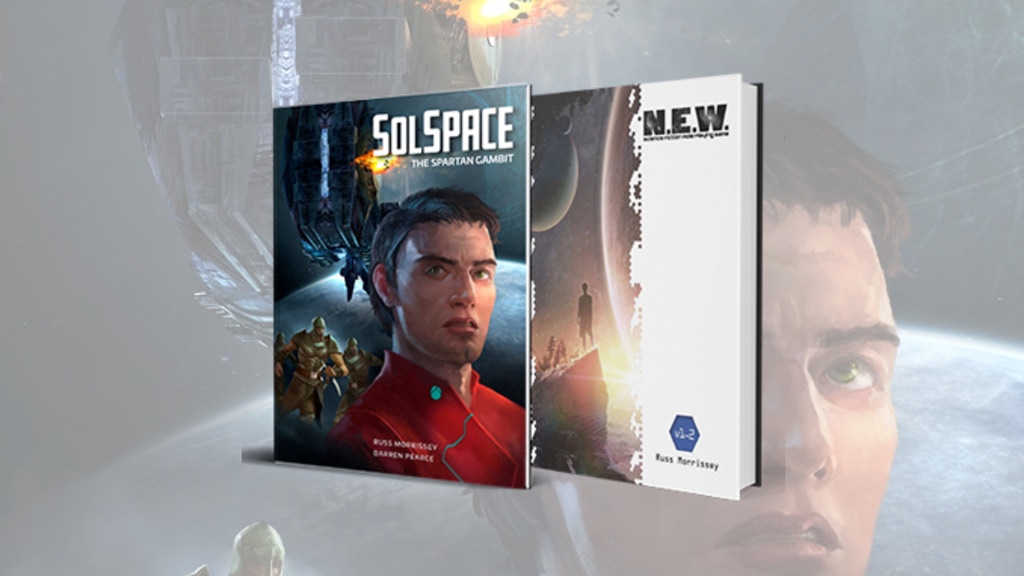 In case you missed it elsewhere on EN World this week…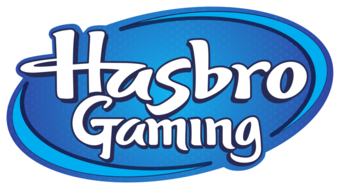 Hasbro held its quarterly shareholders call to discuss the fourth quarter of 2019 and the future of the company, with a large focus on Wizards of the Coast
. Briand D. Goldner, CEO of Hasbro, praised
Dungeons & Dragons
for its sixth consecutive year of growth with streaming content up 50% over last year and a 30% revenue growth for
Magic: The Gathering
. In fact, the
Dungeons & Dragons
and
Magic: The Gathering
brands (along with mainstay
Monopoly
) made up for lagging sales elsewhere for Hasbro Games, bringing a 6% growth to the division. While net profits are down for both D&D and M:TG, Goldner state it is because of increased investment in digital projects and games which are currently in development. In fact, Goldner teased yet another announcement for both D&D and M:TG in the digital space coming on February 21.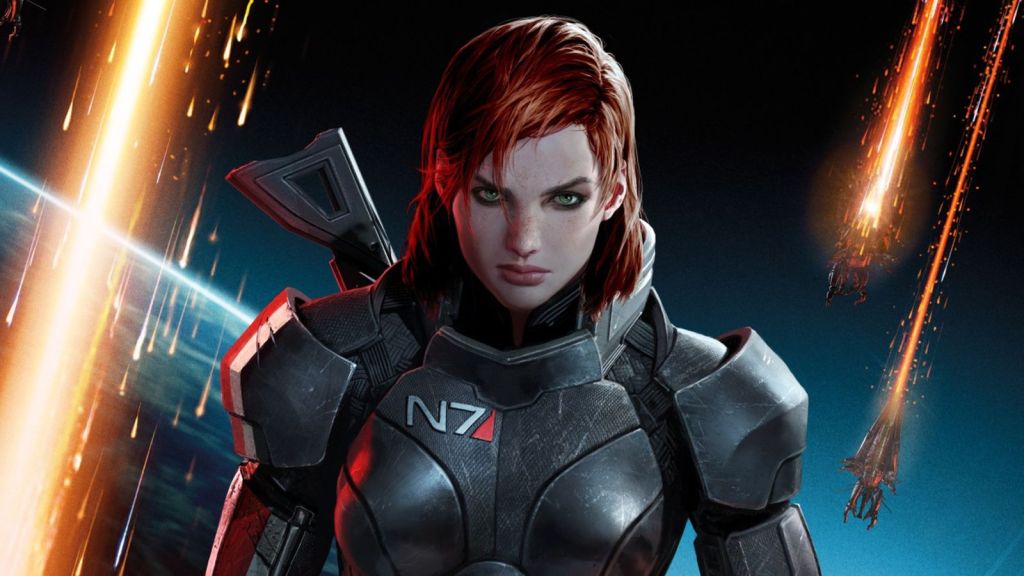 Speaking of Wizards of the Coast's video game expansions,
another BioWare alum, Drew Karpyshyn, announced on his blog that he will be joining Archetype Entertainment as lead writer
. From the blog post:
"I've been in the video game industry for twenty years now. When I started at BioWare, everything was fresh and exciting. It was a dream job – talented people working together to create epic games like Baldur's Gate, KOTOR, Mass Effect and Dragon Age. But as we grew and became more successful, things changed. We became more corporate. We were less able to make what we loved, and the teams were pushed to create games based on market research rather than our creative instincts and passions. My dream job became just a job, and I lost the enthusiasm and excitement I once had.
But with Archetype, my passion has been rekindled. The feel in the studio reminds me of my early days at BioWare; I can feel the magic in the air. And even though I can't get too deep into the specifics of what we're working on yet, we're already generating plenty of excitement in the industry."
Karpyshyn was the lead writer for
Mass Effect
and
Mass Effect 2
, wrote much of the dialogue and scenarios for
Star Wars: Knights of the Old Republic
, and worked as a writer on games in the
Baldur's Gate
and
Neverwinter Nights
series. This will be a full-circle for Karpyshyn as he first got his start in game design at Wizards of the Coast working on products for the
Dungeons & Dragons 3rd Edition
version of
Forgotten Realms
including the novel
Baldur's Gate II: Throne of Bhaal
.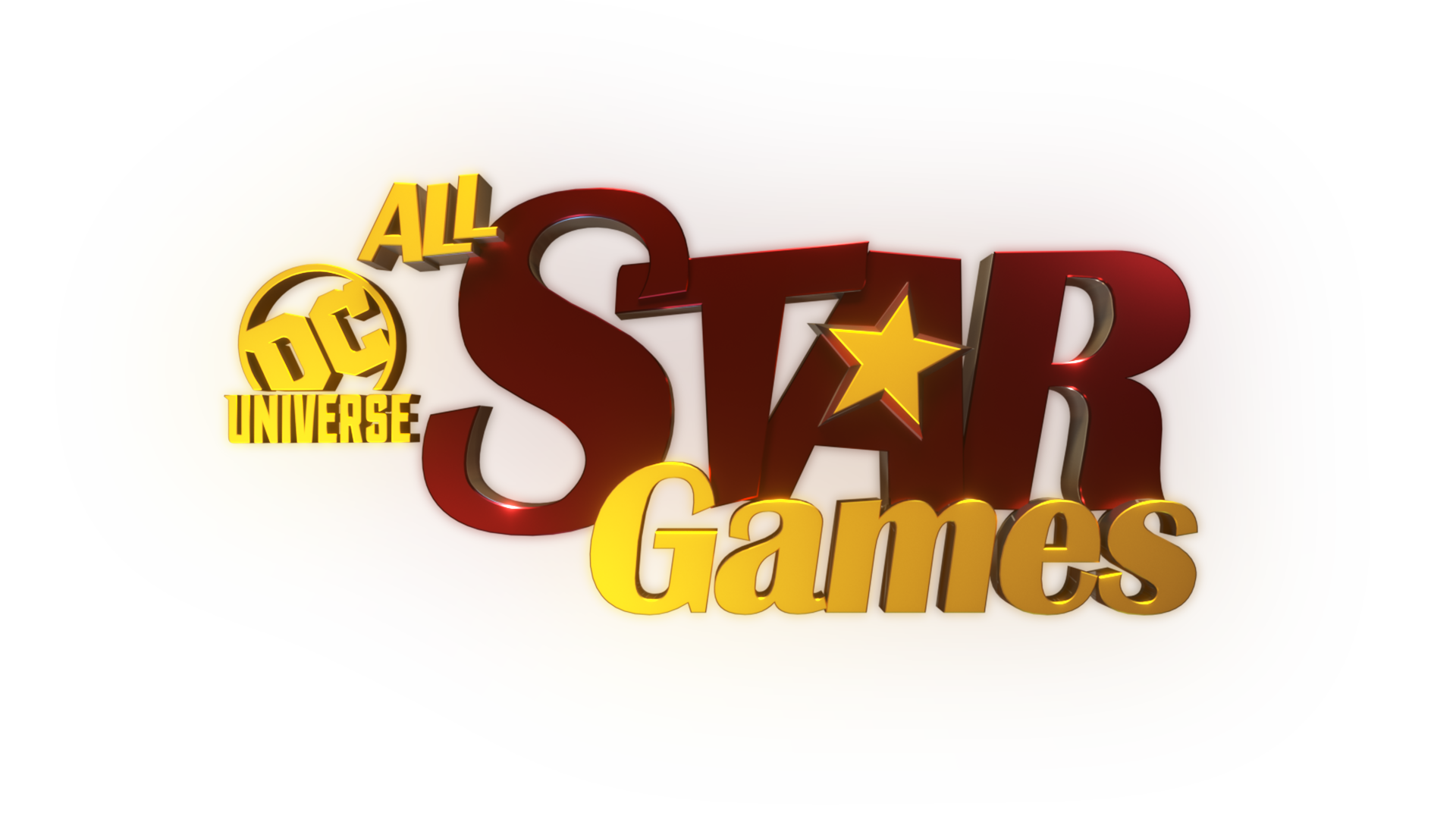 DC Universe, the digital subscription service for comics and television related to DC Comics, announced a new five-part RPG show, All Star Games
. The show will feature an all-star cast roleplaying as high school students stuck in detention in the 1980s as they discover their destinies as superheroes, using the
DC Heroes
system originally published by Mayfair Games from 1985 to 1993. The cast will feature Freddie Prinze Jr. (
She's All That, Scooby-Doo
), Sam Witwer (
The Mist, Solo: A Star Wars Story
), Vanessa Marshall (
Star Wars Rebels,
multiple characters for DC Animation including Wonder Woman and Black Canary), Clare Grant (
Robot Chicken, The Guild
), and Xavier Woods (six-time WWE Tag Team Champion, founder of gaming YouTube channel UpUpDownDown).
This isn't the first time some of the cast have roleplayed for cameras. Prinze Jr. and Grant previously appeared on
their own YouTube channel, Good Evening and Good Game
, joining other
Star Wars Rebels
voice actors in playing
Star Wars: Edge of the Empire
. I would be remiss if I didn't mention the other big RPG connection as Prinze Jr.'s co-star in both the
Scooby-Doo
live-action film series and the
Wing Commander
film, Matthew Lillard, is the owner of deluxe
Dungeons & Dragons
licensed product maker Beadle & Grimm.
DC Universe All Star Games
is set to premiere on the DC Universe streaming service on February 28 and air each Friday.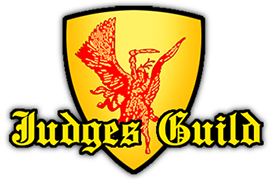 Multiple companies have cut ties with Judges Guild following the revelation of racist and anti-semitic posts by the company's current owner, Bob Bledsaw II, and his son, Bob Bledsaw III
. Bledsaw II inherited the company following the death of founder Bob Bledsaw in 2008. A series of social media posts by Bledsaw II and Bledsaw III came to light over the weekend including harmful stereotyping of Jewish people and holocaust denial. Bat in the Attic was the first company to publicly sever ties with Judges Guild, followed shortly by Frog God Games and Necromancer Games. DriveThruRPG announced that they have closed the Judges Guild account and removed all Judges Guild products from the site.
Free League Publishing announced a new community content program, Free League Workshop
. This storefront on DriveThruRPG will allow fans to create their own content for Free League's catalog of games, joining similar programs such as Wizards of the Coast's DM's Guild, White Wolf's Storyteller's Vault, Chaosium's Miskatonic Repository, Monte Cook Games's Cypher System Creator, EN Publishing's WOIN Community Publisher Syndicate, and others. The program will allow creators to publish their own products for
Tales from the Loop, Mutant: Year Zero, Coriolis, Forbidden Lands,
and
Symbaroum
for a 50/50 split of sales.
The Free League Workshop is live now currently with two-dozen products available
.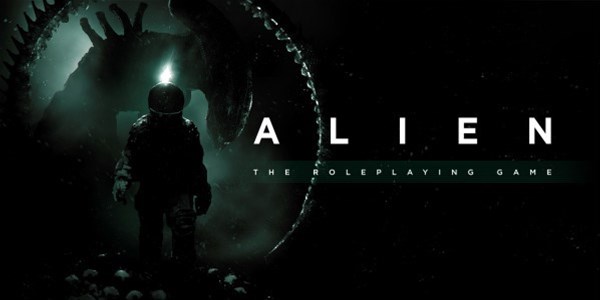 Speaking of Free League Publishing, they announced new licensing deals with seven companies to bring their recent
Alien Roleplaying Game
around the world with new translations. German (Ulisses Spiele), Spanish (Edge Entertainment), Italian (Wyrd Edizioni), Portuguese (New Order Editora), Russian (Studio 101), and Polish (Galakta) versions of the game will be arriving in the near future, with the first expected in June in French from Arkhane Asylum.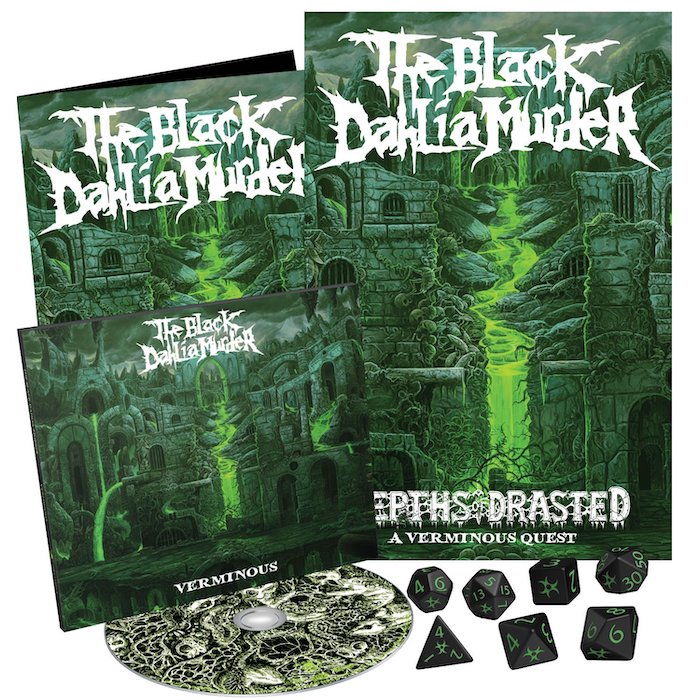 Death metal band The Black Dahlia Murder announced a special pre-order version of their upcoming album, Verminous, will come with an RPG bundle
. "The ultimate way to experience
Verminous
! Blast the album as you and your party explore and battle your way through the ruined kingdom from the cover of
Verminous
and discover the Depths of Drasted!" The bundle features a 24-page campaign booklet and adventure by Dungeon Punx and listed as "D&D 5e compatible", a custom set of black and green dice, a DM's screen, four maps, character sheets, and a hand-numbered box. The pre-order was limited to only 500 copies which sold out almost immediately. However, the distributor Nightshift Merchandise told me via email that they are looking into a "Lite" version which will include the module and cards only (no DM screen, dice, or maps) due to the overwhelming demand prior to the album's April 17 release.
Disclosure: Nightshift Merchandise has agreed to provide the author of this column with a review copy of the album and promotional RPG products for a future review.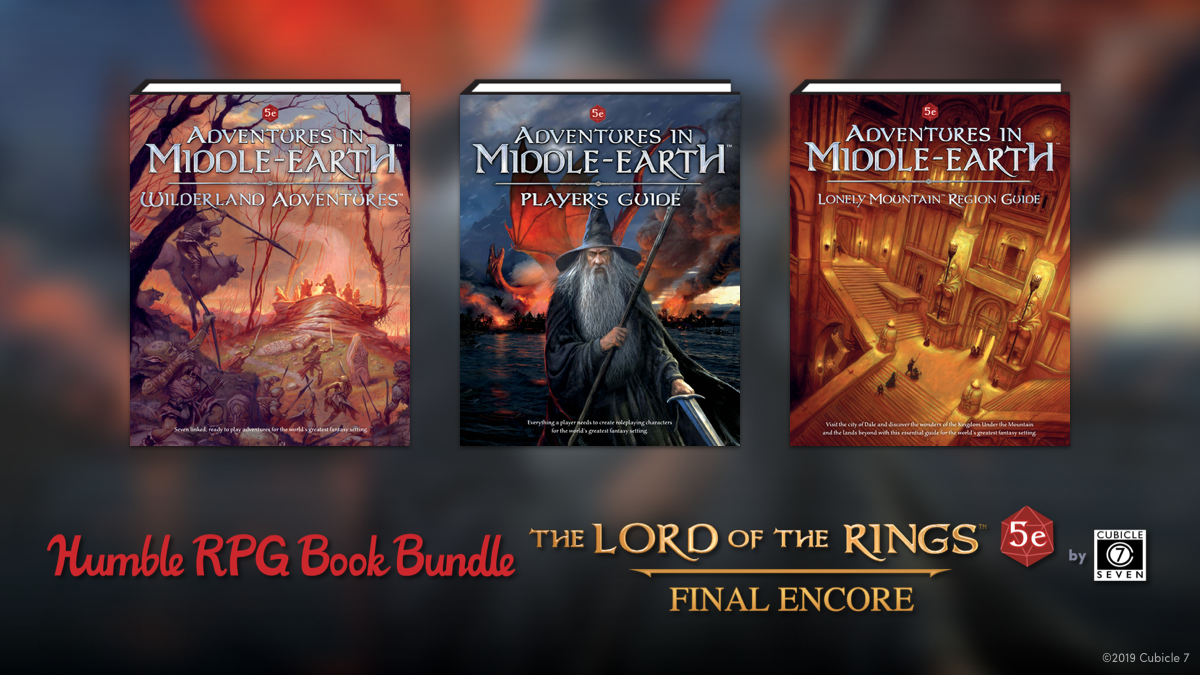 It's your last chance of your last chance to get the Lord of the Rings 5e Final Encore bundle from Cubicle 7 and Humble Bundle
. The bundle features almost every book released for the
Adventures of Middle-earth
line, the first officially licensed line to bring Tolkien's world to
Dungeons & Dragons
rules (
the most recent, the Rohan Region Guide, is not part of the bundle
). Make sure to pick this bundle up as I was not exaggerating about "last chance" as Cubicle 7 will lose the license to
Lord of the Rings
this year. This bundle runs until Monday, February 17 so hurry.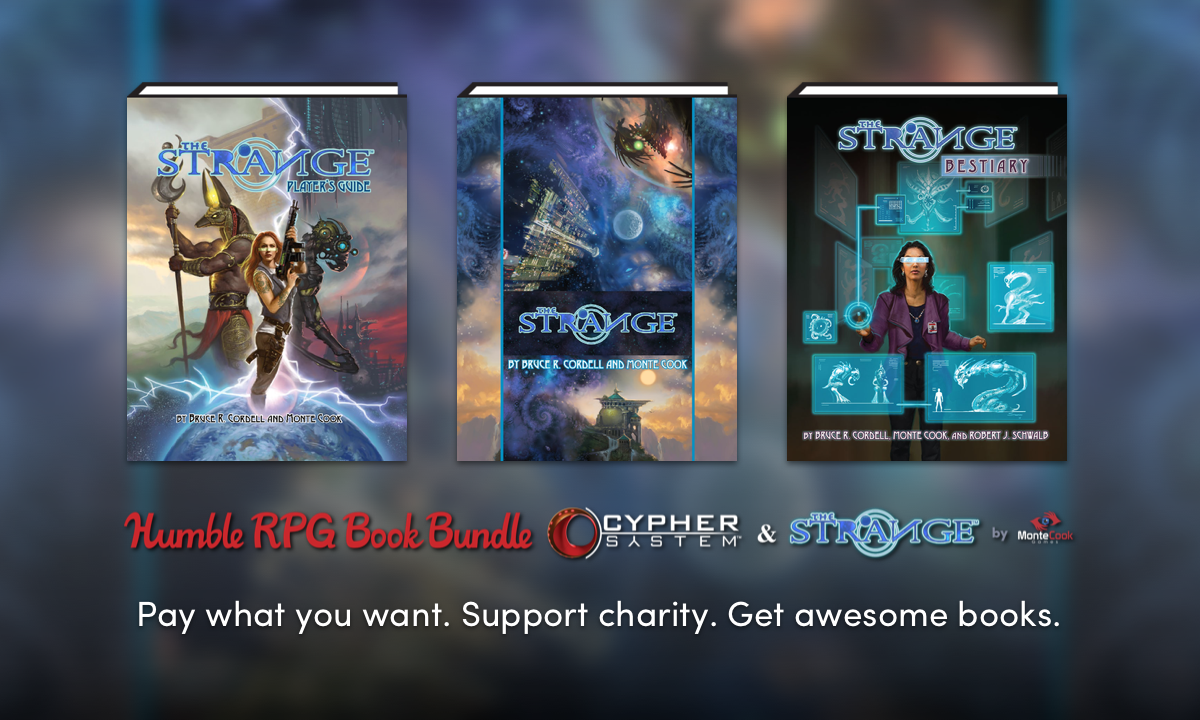 That's not the only roleplaying bundle up now.
Monte Cook Games has the Cypher System and The Strange bundle featuring more than thirty books
. The bundle not just features a collection of Bruce Cordell's
The Strange
but other Cypher System games like the 1980s superhero horror game
Unmasked
and the game of demigods and deities
Gods of the Fallen
. This bundle runs until Wednesday, March 4.

We're in the middle of ZineQuest 2, Kickstarter's promotion of roleplaying zines, so instead of going into detail about two or three projects like I normally do, I'll give a brief outline of a few that caught my eye.
Fitting the theme in more ways than one, Punktopia: The Punkpunk Role-Playing Game looks to put the "punk" back in "-punk" games
where you play punks living in the decaying urban center fighting everyone from The Man to gentrification to the jerk bouncer. The PDF is available for $5 and print version $10. This Kickstarter ends Tuesday, February 25.
You don't have to play in the modern day to
add some anti-capitalism to your game as The Social Dreadwork lets you add corporations to your fantasy roleplaying worlds
in a way that is familiar to modern players but makes sense in the pseudo-historical setting. The PDF is available for $5 and the print version for $10. This Kickstarter ends Tuesday, February 18.
You might think that Mage Against the Machine is part of a theme with the other two, but the name's a bit more literal
as you play time-traveling wizards fighting a futuristic robot apocalypse by altering key moments in their own past in this GM-less game. The PDF is available for $5 and the print copy for $9. This Kickstarter ends on Tuesday, February 8.
The system-agnostic collection Dungeons & Dilemmas seeks to give you the tools to create moral puzzles in your games
to challenge players with dungeons that are more than just a dungeon. The PDF is available for $7 and the print copy $15. This Kickstarter ends Monday, February 17.
Finally, Funny Freakout is a Forged in the Dark based game where the players take on the role of producers and stars of a comedy prank show
, balancing the needs of the show to pull in ratings to stave off cancellation with the safety of not pushing your pranks too far and causing real harm to the NPC victims lest they refuse to sign the rights to air the prank or worse, seek retaliation. The PDF is available for $5 and the print copy for $10. This Kickstarter ends Wednesday, February 26.
That's all from me for this week! Don't forget
to support our Patreon
to bring you more gaming news content. If you have any news to submit, email us at
news@enworldnews.com
, and you can get
more discussion of the week's news on Morrus' Unofficial Tabletop RPG Talk
every week. You can
follow me on Twitch where I'm starting a play through of the Mass Effect series starting this Tuesday,
subscribe to Gamer's Tavern on YouTube for videos on gaming history, RPG reviews, and gaming Let's Plays
, or you can listen to
the archives of the Gamer's Tavern podcast
. Until next time, may all your hits be crits!
Note: Links to Amazon, Humble Store, Humble Bundle, and/or DriveThru may contain affiliate links with the proceeds going to the author of this column.