Hello everyone, Darryl here with this week's gaming news! Wizards of the Coast has a new president,
d20 Modern
coming back, update on the
Dungeons & Dragons
TV series, and more!
Don't forget, you can keep up with all the week's gaming news with
Morrus' Unofficial Tabletop RPG Talk
! This week, Morrus and Peter talk about the Kickstarter for
Homebrew and Hacking: Crafting New Heritages and Cultures
for
Level Up: Advanced 5e
.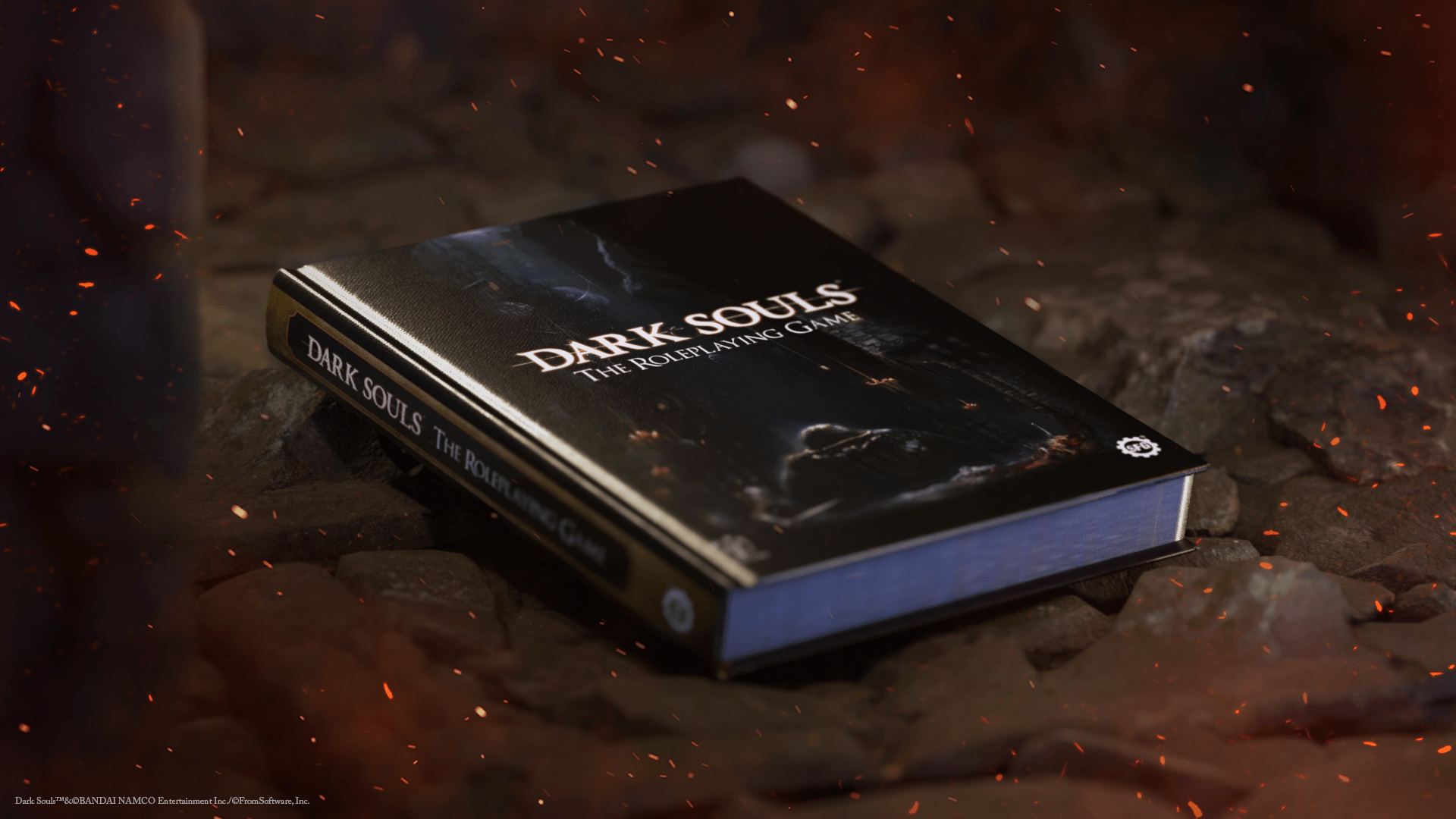 In case you missed it elsewhere on EN World this week: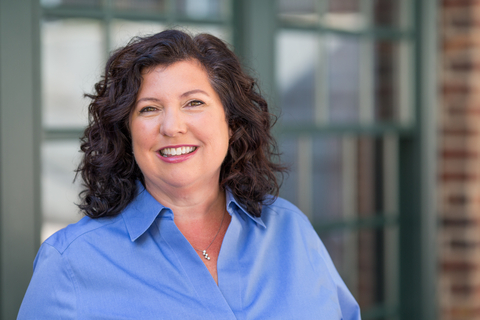 Wizards of the Coast announced their new president will be Cynthia Williams
. She is joined by Tim Fields as Senior Vice President and General Manager of Digital Gaming. Williams previously worked at Microsoft as General Manager and Vice President of the Gaming Ecosystem Commercial Team and was heavily involved in the growth of the Xbox platform. Fields comes from Kabam Games, a mobile gaming studio that makes mostly licensed products such as
Marvel Contest of Champions
and
Transformers: Forged to Fight
. Williams takes over the position from Chris Cocks,
who was promoted to CEO of Hasbro last month
and takes on that position effective February 25.
Evil Genius Productions announced an upcoming crowdfunding project for a reboot of d20 Modern
.
D20 Modern
was originally published in 2002 using a modified version of the 3rd Edition rules, while this new version will update the system to 5e rules. The new edition will continue the style of replacing role-focused classes with six classes that focus on a primary attribute instead, the "Strong Hero" specializing in Strength, the "Smart Hero" in Intelligence, etc., expanding on that system with subclasses for particular jobs such as Marksman, Scientist, and Commando. The design team on this new edition includes Jeff Grubb, Stan!, and Steve Miller, all of whom worked on products in the original
d20 Modern
line. The Kickstarter is planned for a Spring 2022 launch.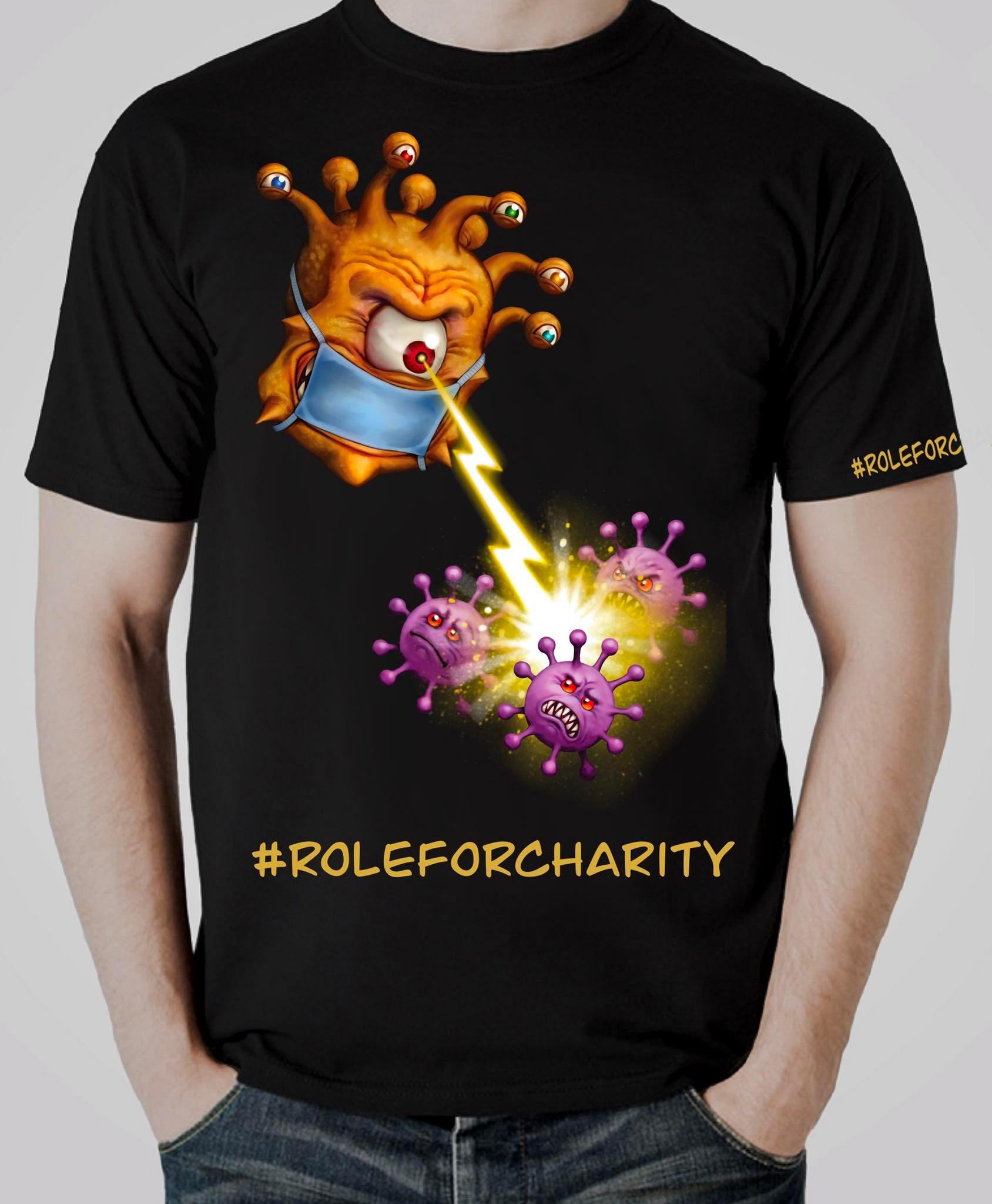 Role Play Haven has a charity bundle live now with over £100 worth of game books and a custom t-shirt to support NHS Charities Together
. The bundle starts with the custom t-shirt seen above for £18 and also gets you a bundle of books and huge discounts. Books included are EN Publishing's
Level Up: Advanced 5e Adventurer's Guide
, the physical quickstart books for Nightfall Games
SLA Industries 2nd Edition
and
Terminator RPG
, and
Devil's Run the Roleplaying Game
from Red Scar plus huge discounts on products from Modiphius, Handiwork Games, FeralGamersInc, Brittania Games, and Son of Oak. The bad news: Physical products are only available to those in the United Kingdom, though you can still get the PDFs and discount vouchers worldwide.
This bundle will be available until February 16, 2022
.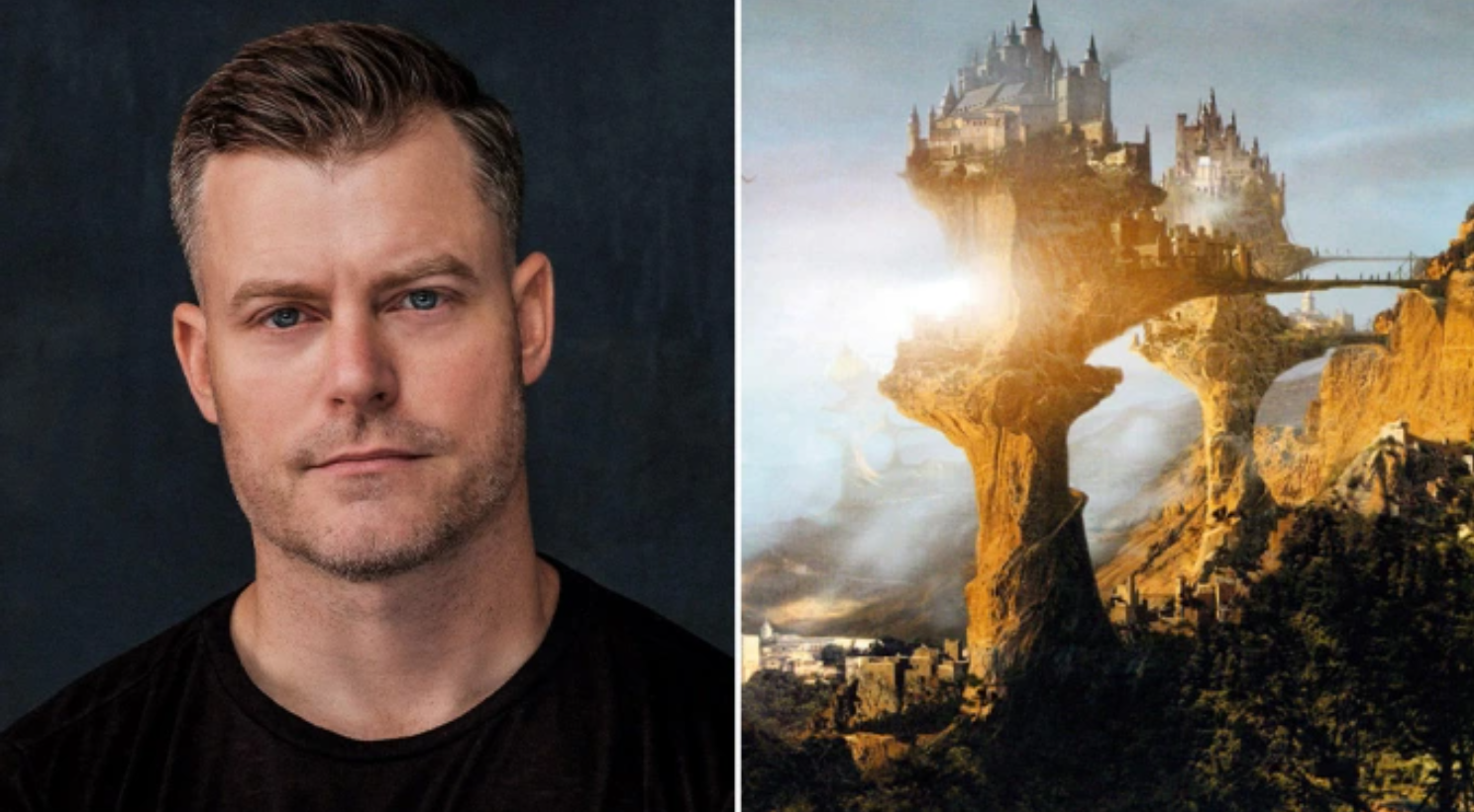 The Dungeons & Dragons television series has a new "creative overseer", Rawson Marshall Thurber
. Thurber will write and produce a one-hour pilot episode and act as executive producer. His previous works include the Ben Stiller comedy
Dodgeball: A True Underdog Story,
and a trio of films starring Dwayne "The Rock" Johnson:
Central Intelligence
,
Skyscraper
, and
Red Notice
. Thurber is also in pre-production on a film adaptation of the Ubisoft video game
The Division
starring Jessica Chastain and Jake Gyllenhaal. It's unclear whether or not this is the
same project previously announced with Derek Kolstad (John Wick) at the helm
as there have been no updates on the Kolstad-led project since March 2021. This series is separate from the feature film written and directed by John Francis Daley and Jonathan Goldstein and starring Chris Pine, Regé-Jean Page, Michelle Rodriguez, and Hugh Grant due for release in 2023.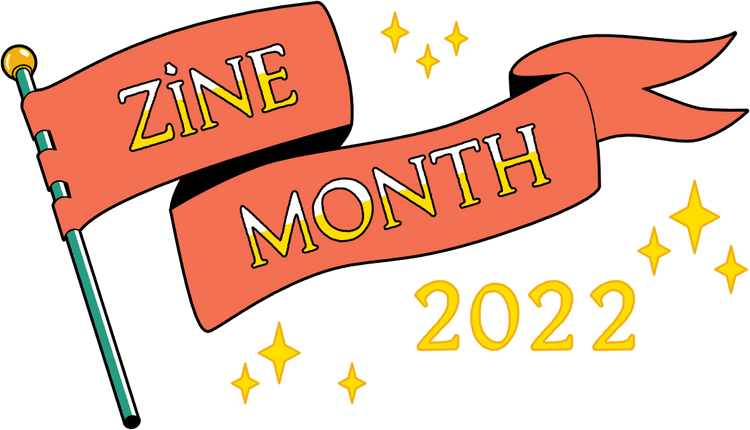 The grassroots promotion ZineMonth is underway promoting independent zines releasing or crowdfunding this month
. The promotion started in reaction to
Kickstarter moving its annual ZineQuest promotion with only a month's notice in January
. The promotion highlights RPG-related products that are released digitally or in print with stapled or saddle-stitched bindings (traditional low-cost printing methods) that are either crowdfunding or releasing in February with no limitations on platform or distribution method. So far,
the site lists 130 products with more on the way as the month goes on
, with a simple search interface and filters for digital products, physical products, those crowdfunding, already released products, and whether the zine is a resource for an existing game, a stand-alone game, or a system-neutral product. ZineMonth will continue throughout the month of February.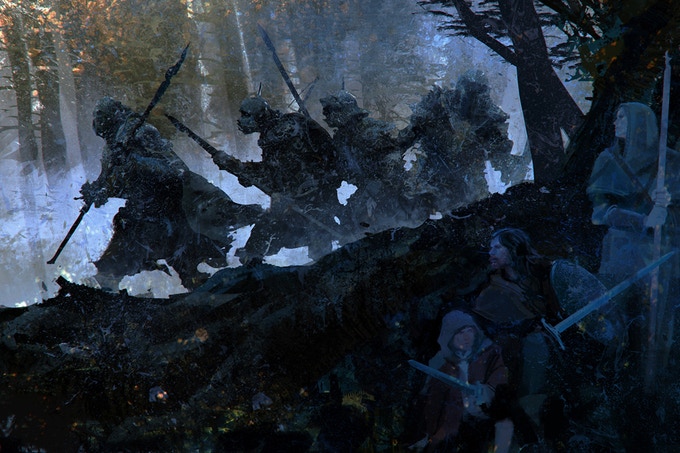 While Kickstarter backers are already receiving their copies of Free League's
The One Ring Second Edition
,
we now have a date for when those who missed out on the crowdfunding campaign can get their hands on the core rules: March 22
. In addition to the core rules, the initial launch products will include
The One Ring Starter Set
and
The Rivendell Compendium
(which also comes with the Loremaster's Screen).
Rob Wieland reviewed The One Ring Starter Set this week here on EN World
, while Morrus unboxed his copy of the
Starter Set
on
the most recent episode of Morrus' Unofficial Tabletop RPG Talk
.
The One Ring Second Edition
raised over SEK 17 million (over US$1.8 million) on Kickstarter last year.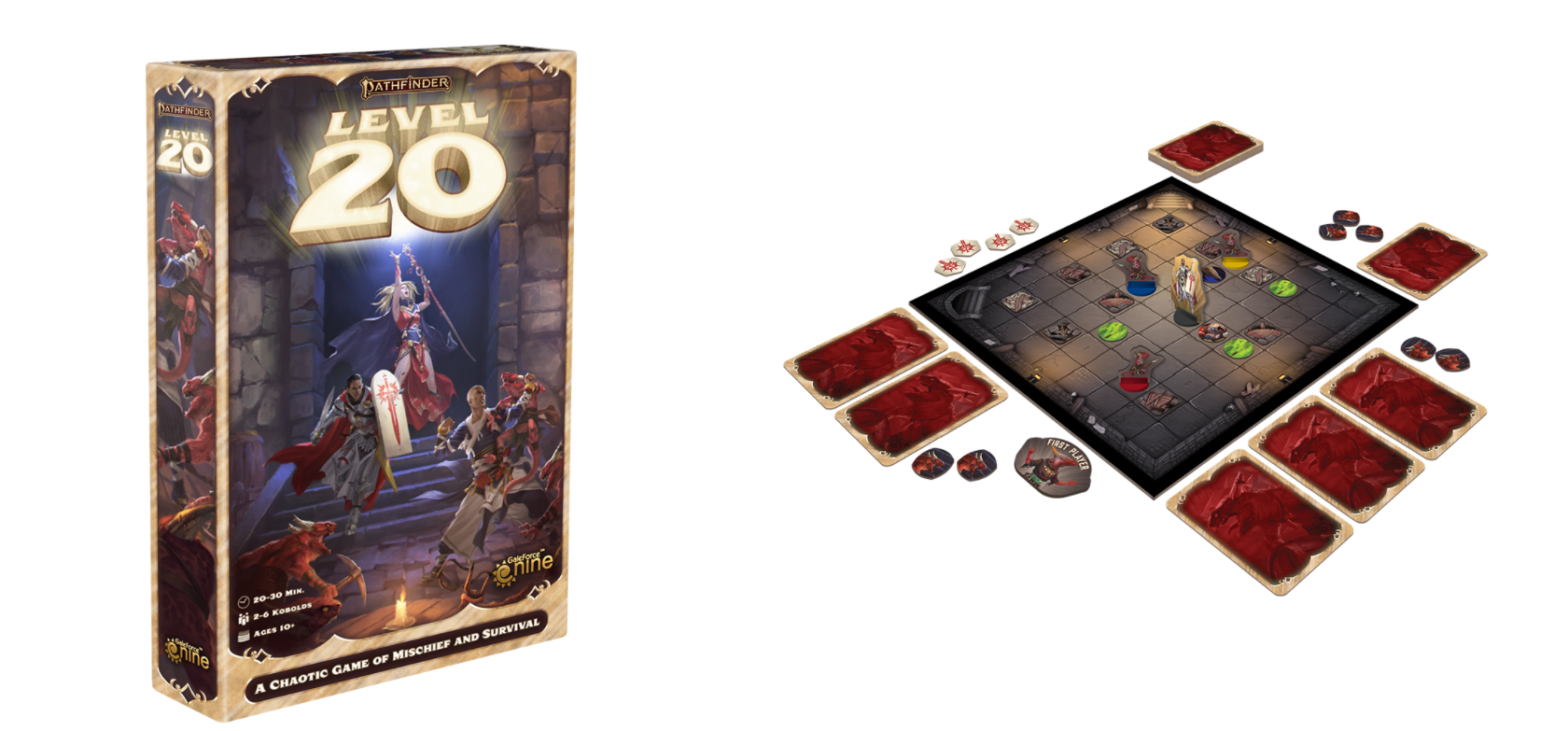 Paizo announced a partnership deal with Gale Force 9 to produce a series of board games based on Paizo properties
. Two of the announced products only have titles,
Starfinder: Pirates of Skydock
scheduled for a Q3 2022 release and
Pathfinder: Tall Tales
due out in Q4 of 2022. We did get information about
Pathfinder: Level 20
, which places the 2-6 players in the role of kobolds in their warren being threatened by a 19th-level fighter who only needs 5 XP to hit level 20. The players will search piles of junk around the warren for "treasure" to use against the hero or use the junk to their advantage with Ferocity Tokens that can be spent for extra movement or taking cover. Will you survive to be the last kobold standing or possibly manage to hurt the hero's pride so much they flee in embarrassment?
Pathfinder: Level 20
is scheduled for an April release with an MSRP of $30.00.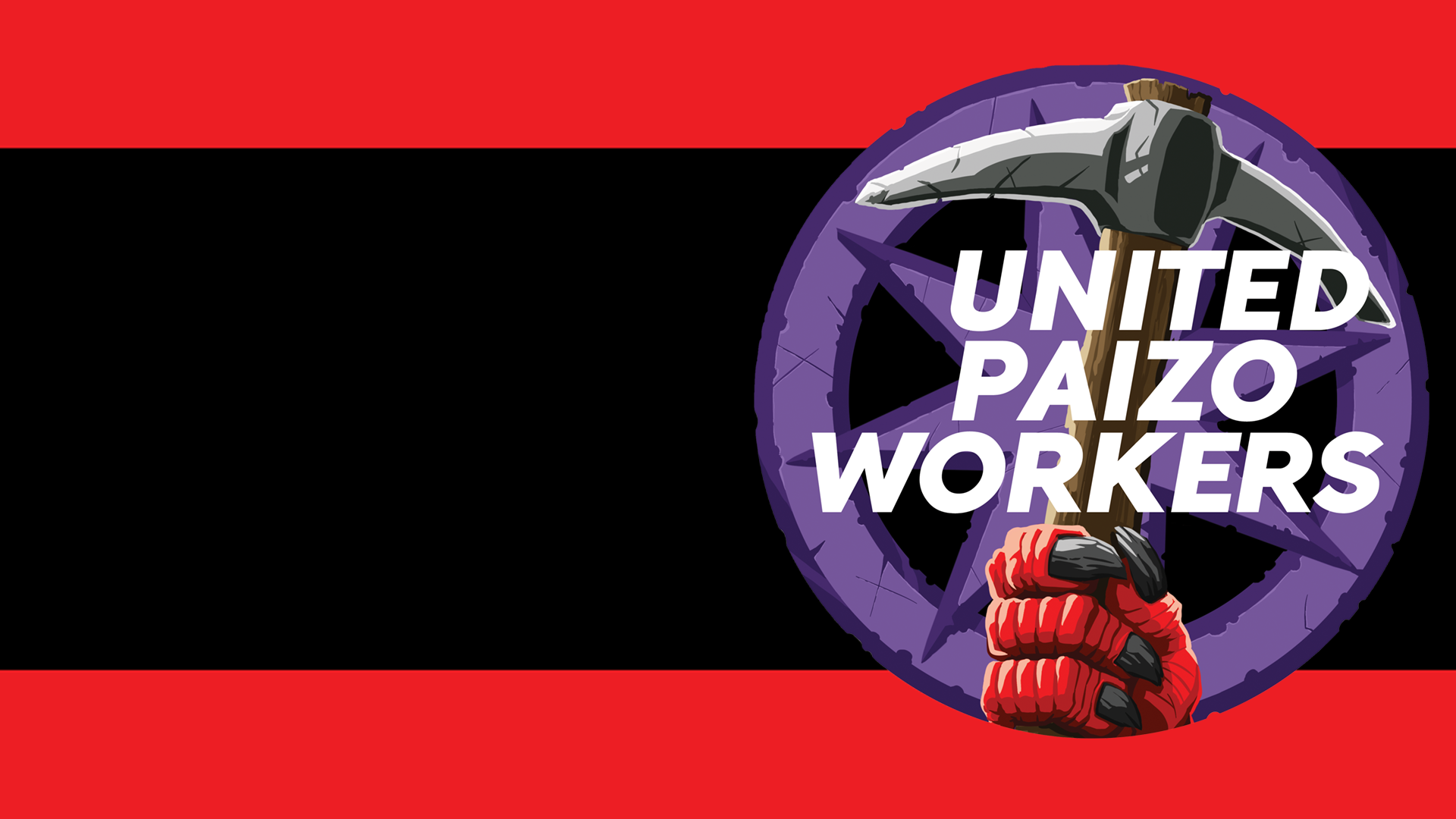 United Paizo Workers, the labor union for Paizo employees, posted an update on Twitter yesterday
. The negotiating team for the union had their first meeting with the Paizo leadership team and agreed to ground rules for the negotiations. This may be the last update we get until a contract is agreed on as one of the terms was that neither side can share details about what is being discussed to prevent misinformation spreading about the negotiations.
A previous update in November listed the subjects the union intended to bring up during the negotiation
, which includes wages and bonuses, work hours, time off, health and safety policies, insurance and other benefits, grievance procedure, seniority policies, hiring/firing/layoff procedures, and job security.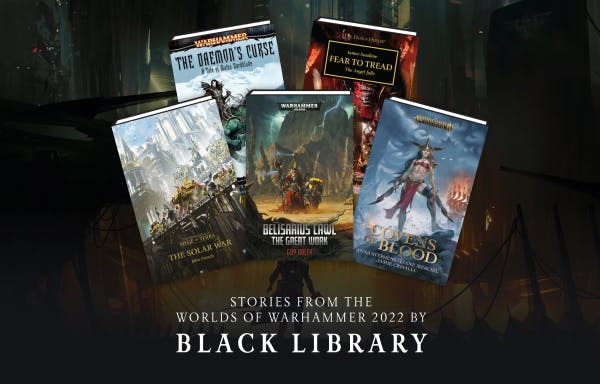 The Black Library is back with another bundle of ebooks for the Warhammer and Warhammer 40,000 worlds
. This bundle features 25 DRM-free ebooks for $18 at the top level with works covering
Warhammer 40,000
,
Warhammer Fantasy
,
Warhammer: Age of Sigmar
,
Necromunda
,
The Horus Heresy
, and more. This bundle benefits the EveryLibrary Institute and runs until Thursday, February 17.
That's all from me for this week! Don't forget
to support our Patreon
to bring you more gaming news content. If you have any news to submit, email us at
news@enpublishingrpg.com
, and you can get
more discussion of the week's news on Morrus' Unofficial Tabletop RPG Talk
every week. You can
follow me on Twitch to get notifications when I go live,
subscribe to Gamer's Tavern on YouTube for videos on gaming history, RPG reviews, and gaming Let's Plays
, or you can listen to
the archives of the Gamer's Tavern podcast
. Until next time, may all your hits be crits!
Note: Links to Amazon, Humble Store, Humble Bundle, and/or DriveThru may contain affiliate links with the proceeds going to the author of this column.