Hello everyone, Darryl here with this week's gaming news! More details about the
Dark Souls
RPG, new
Level Up 5e
products announced,
RuneScape
getting a tabletop RPG, and more!
Don't forget, you can keep up with all the week's gaming news with
Morrus' Unofficial Tabletop RPG Talk
! This week, Morrus and Peter talk about the upcoming
Dungeons & Dragons
sourcebook
Monsters of the Multiverse
!
In case you missed it elsewhere on EN World this week: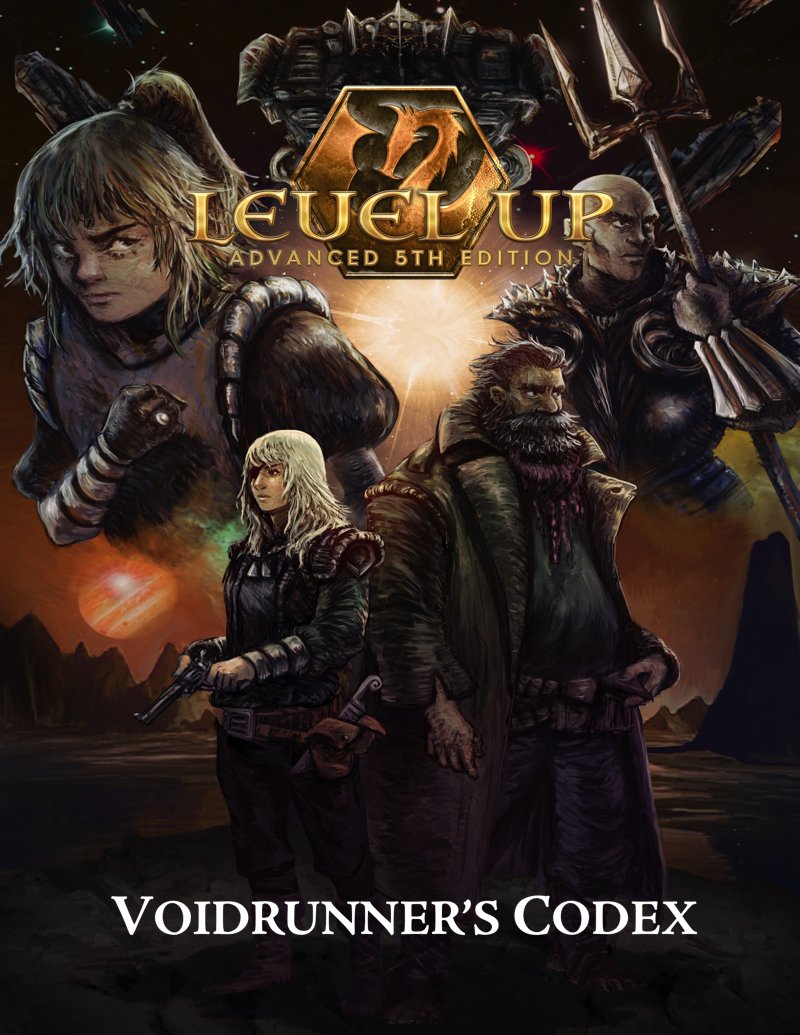 EN Publishing announced several new products for the Level Up: Advanced 5th Edition line
. First we have
To Save a Kingdom
, a new adventure that takes characters from Level 1 to Level 15 following up on the introductory adventure
Memories of Holdenshire
. Next is the
Dungeon Delver's Guide
, a collection of new tools for players and narrators both to facilitate underground adventures including new player options, new equipment, new magic, new regions, and several pre-made dungeons. Finally, we have
Voidrunner's Codex
, a sourcebook to add space opera science fiction to your
Level Up
games. The book features new heritages, classes, starships, psionic rules, and more all ready to bring your
Level Up
game into the future. No release dates have been set at this time, but we'll get more information about these books throughout the coming year.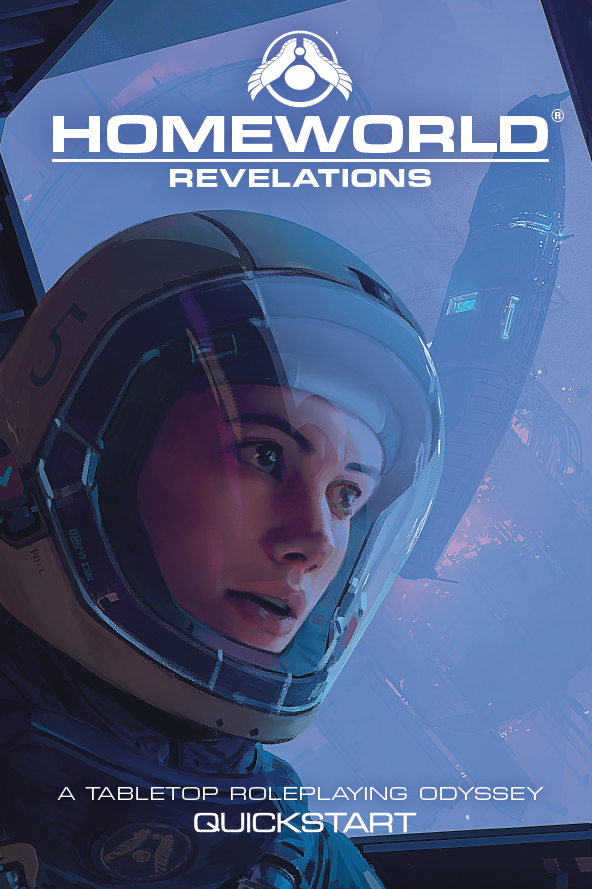 Modiphius released a free quickstart set for Homeworld Revelations
. The 68-page PDF features the starter rules for
Homeworld Revelations
, an adventure that sends a team of archeologists searching a thousand-year-old spaceship wreck for artifacts, and five pre-generated characters.
Homeworld Revelations
uses Modiphius's 2d20 System and is based on the
Homeworld
real time strategy video game series that follows aliens exiled from their home planet after it was destroyed by the Taiidan Empire for developing hyperspace jump technology.
The quickstart PDF is available for free from DriveThruRPG
, while the core rules are expected for release in May 2022.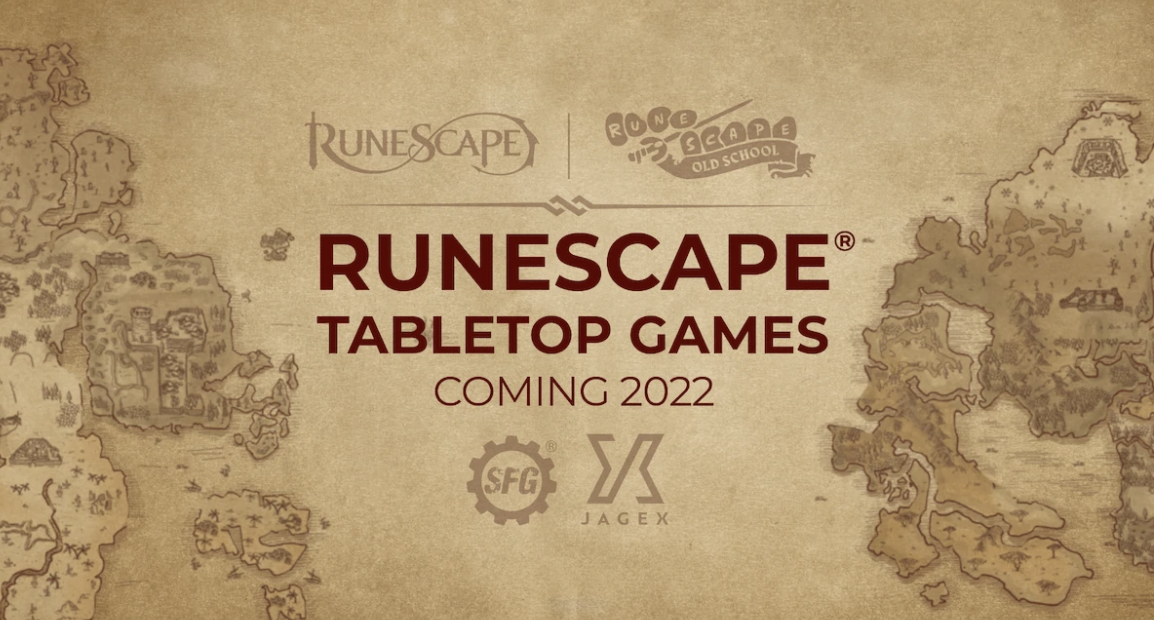 Steamforged announced a new tabletop roleplaying game based on RuneScape, the free MMORPG
.
RuneScape
was originally released in January 2001 as a browser-based MMORPG which later got a stand-alone client. The game is still running and is actively updated with over 200 million accounts created over its lifetime, setting a Guinness World Record for the largest free MMORPG. From the press release:
The games will draw on adventures, characters, and locations from across RuneScape's rich 21-year long history, with the board game taking between one to five players on quest-based campaigns through Gielinor. They will craft and upgrade equipment, upskill their characters, cook special recipes, engage with NPCs, and test their skills while exploring different regions of the world, with a variety of enticing side quests to distract and entertain them on the way.
RuneScape
is scheduled for release later this year, and
Steamforged is currently running a survey for existing RuneScape players to give their input on the tabletop RPG version
.
Details are coming out about the upcoming Dark Souls roleplaying game from Steamforged
. The dark fantasy roleplaying game will use 5e, but will be adapted to fit the dark lore and tactical combat of the
Dark Souls
series. The rules will include new character classes, an entirely new magic system, and stats for many of the monsters from the video game franchise. From the press release:
"First teased in December with a surprise trailer premiere, Steamforged can now confirm DARK SOULS™: The Roleplaying Game will be a standalone RPG powered by fifth-edition rules enriched with unique DARK SOULS™ mechanics.

Drawing on the rich lore and award-winning gameplay of the DARK SOULS™ video games by From Software and BANDAI NAMCO Entertainment Inc., DARK SOULS™: The Roleplaying Game — designed and published by Steamforged Games — will feature everything players need for exciting and challenging campaigns set in the sinister universe.

Inside the lavishly illustrated, hardback core book, players will find bespoke character classes, a brand-new magic system, and a full bestiary teeming with DARK SOULS™ creatures. Together, roleplayers can brave the crumbling landscape of Lothric and the myriad locations within, encountering familiar faces along the way."
Pre-orders for the hardcover will begin in February in anticipation of a Spring 2022 release.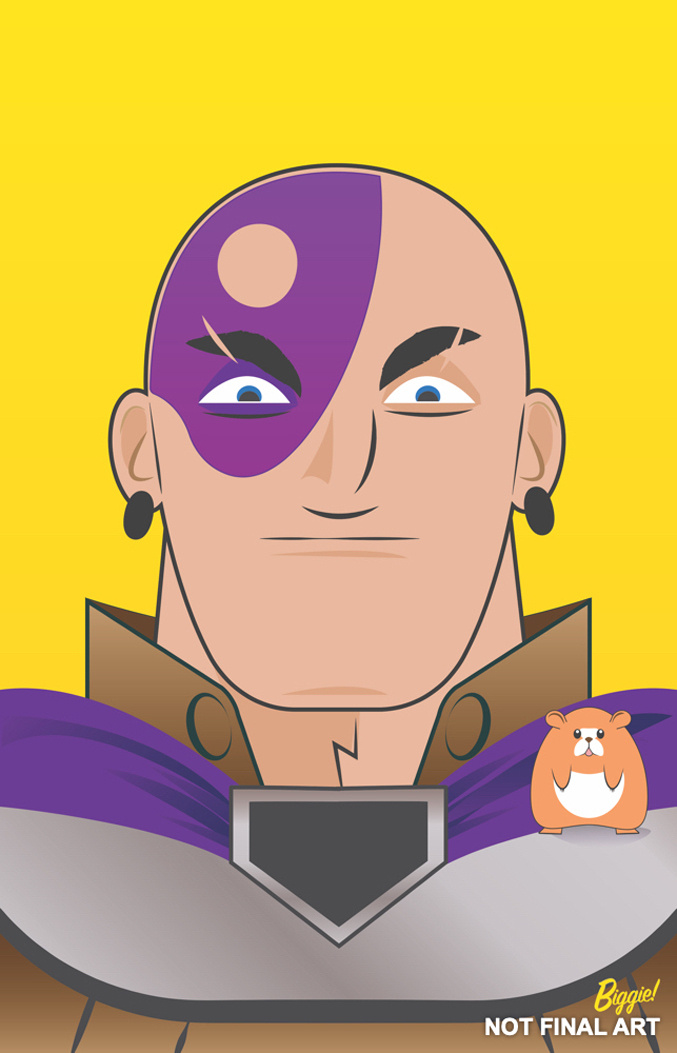 IDW announced a new comic book based on iconic Dungeons & Dragons characters Minsc and Boo as a prequel for the Baldur's Gate III video game
. From the sales solicitation:
After decades spent in magical stasis, Minsc and Boo awaken in a Baldur's Gate that is very different from the one they knew, but there will always be evil in need of smiting! SMITING! And while they're perfectly capable of kicking the butt of badness to the Spine of the World and back on their own, it never hurts to have a little help from their companions, the rest of the Baldur's Gate heroes. Now, say it with us: "Go for the eyes, Boo!"
The 100-page book is written by Jim Zub with art from Max Dunbar, Nelson Daniel, Dean Kotz, and Francesco Martarino with cover art from James Biggie and will hit comic book stores this April with a retail price of $5.99.
Edge Studio announced the third edition for Midnight: The Legacy of Darkness for 5e based on the Fantasy Flight Games campaign setting
. The gritty fantasy setting places the players in opposition to the forces of the Shadow who have taken over the land. The free cities of humans have been crushed, the elves driven into the deep wood, the dwarves besieged inside their mountain fortresses, and the lieutenants of the wicked god Izrador rule the shattered kingdoms with steel and cruelty. The updated version of the setting will feature 13 new cultural variants unique to the world, a Heroic Path system, new unique feats and spells, a detailed guide to the setting, and a collection of "adversary profiles".
Midnight
was originally published by Fantasy Flight Games from 2003 to 2009 and was adapted into a film,
Midnight Chronicles
, in 2010. This marks the first update since the product was announced at the joint FFG/Edge panel at Gen Con 2020.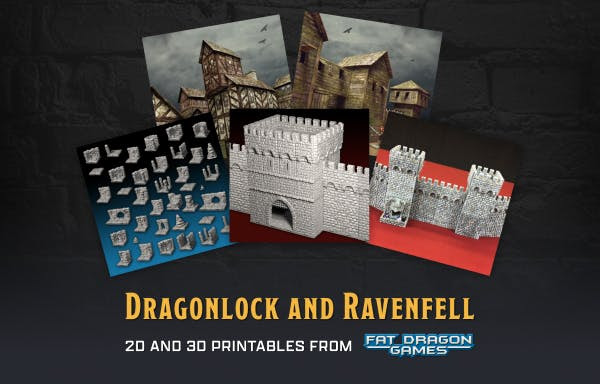 Fat Dragon Games and Humble Bundle released the Dragonlock and Ravenfell 2D and 3D printable terrain bundle this week
. This bundle includes 3D printable terrain from the Dungeonlock series along with accessories and miniatures plus 2D terrain from the E-Z Dungeon and Ravenfell sets that can be printed on standard inkjet and laser printers for construction into amazing 3D terrain. This bundle benefits Children's Miracle Network Hospitals and runs until Thursday, February 3.
The Black Library is back with another bundle of ebooks for the Warhammer and Warhammer 40,000 worlds
. This bundle features 25 DRM-free ebooks for $18 at the top level with works covering
Warhammer 40,000
,
Warhammer Fantasy
,
Warhammer: Age of Sigmar
,
Necromunda
,
The Horus Heresy
, and more. This bundle benefits the EveryLibrary Institute and runs until Thursday, February 17.
That's all from me for this week! Don't forget
to support our Patreon
to bring you more gaming news content. If you have any news to submit, email us at
news@enpublishingrpg.com
, and you can get
more discussion of the week's news on Morrus' Unofficial Tabletop RPG Talk
every week. You can
follow me on Twitch to get notifications when I go live,
subscribe to Gamer's Tavern on YouTube for videos on gaming history, RPG reviews, and gaming Let's Plays
, or you can listen to
the archives of the Gamer's Tavern podcast
. Until next time, may all your hits be crits!
Note: Links to Amazon, Humble Store, Humble Bundle, and/or DriveThru may contain affiliate links with the proceeds going to the author of this column.