Hello everyone, Darryl here with this week's gaming news! By Night Studios buys out one of its owners following controversial social media posts, D&D Beyond shows us what level we're all playing at, the Figurines of Adorable Power released, and more!

In case you missed it this week on EN World…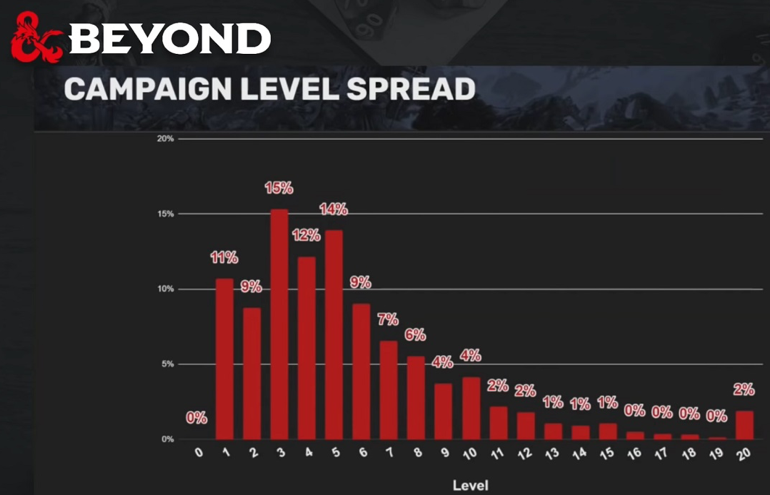 D&D Beyond released user statistics for the campaign and character levels of players using the online service
. The vast majority of characters focus on low-level play from levels 1-5 with a large spike at both Level 3 and at Level 5. The Level 3 spike may be explained by many players (including several bloggers and YouTubers) seeing that as the "real" first level with Level 1 and 2 being "tutorial" levels. This is due to all classes getting their subclass abilities by Level 3 along with the rapid advancement due to lower XP requirements to move from 1 to 2 and then 2 to 3. The rest of the levels trend lower as you go with levels above Level 12 only taking up 1% of characters and Level 16 through 19 each taking up less than 1% of all games. The sole high-level exception seems to be Level 20 taking up 2% of campaigns as a small spike, most likely due to people "pre-building" characters using the service as a long-term roadmap for their characters or players creating short campaigns specifically for the highest level of play.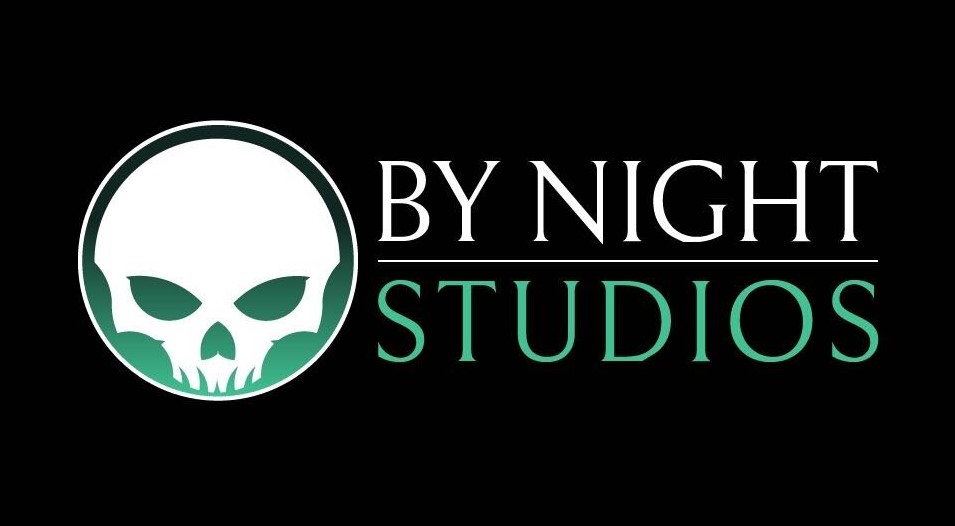 By Night Studios, the license holders who make LARP products for
Vampire: The Masquerade
and other World of Darkness products, bought out one of their new owners after several controversial social media posts were brought to light. Shane Robinett was part of the group that purchased the LARP publisher but, following outrage over social media posts, has agreed to sell his share of the company. The posts that sparked the outrage were mostly politically-motivated and included Robinett saying, "A few dozen [illegal immigrants] die on the border from automated drones and 50' calliber [sic], they will slow to a trickle" and "…how else do you stop them? A fence isn't working."
In a since-deleted Facebook post on December 31 addressing the controversy (which was also shared by the official By Night Studios Facebook account) titled "An Apology to the Community", Robinett stated, "I have fallen into the social media trap of spouting political dogma, hyperbole, exaggeration, and trolling…I took some extreme and sometimes sarcastic positions in an attempt to 'make my point'…To those who labeled me a 'Nazi' because of my past posts, I forgive your hateful comments; I hope you can forgive the hurt I have caused." He closed the post by saying, "…in support of the community and the new owners of BNS I have come to the understanding that the best thing I can do is step away from the company."
By Night Studios posted their own statement shortly after on December 31 on social media written by BNS President and majority shareholder Ryan Aughtry
. The post confirmed that Robinett has resigned all positions within the company and the board is in the process of purchasing his ownership interest in By Night Studios. "We want to be very clear: BY NIGHT STUDIOS DOES NOT CONDONE HATE SPEECH, RACISM, SEXISM, HOMOPHOBIA OR DISCRIMINATION OF ANY KIND IN ANY FORM." (emphasis in the original post).
Both statements also addressed another issue, where By Night Studios placed an open call for artists to commission work which, in its original wording, implied the only compensation to artists would be contributor copies of the books with no financial compensation for their work. In his now-deleted statement, Shane Robinett also claimed responsibility for this, saying "My intentions were absolutely pure – seeking a contact list of artists that are engaged in our World of Darkness community and who wished to contract with BNS to see their art profiled in books and online publications."
The official statement from By Night Studios President Ryan Aughtry also addressed the issue
, stating, "Furthermore, we value the talented artists in our community. We know exposure alone does not pay the bills. We will pay artists for any commissioned work. It was our poor communication that resulted in misunderstanding and confusion, and for that we apologize. The post written by Shane on this topic did not reflect our intent and only became more muddled by our rush to fix the confusion."
At the time of writing, Shane Robinett has either deleted or taken private both his Facebook and Twitter accounts.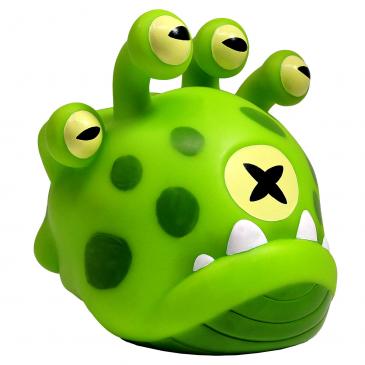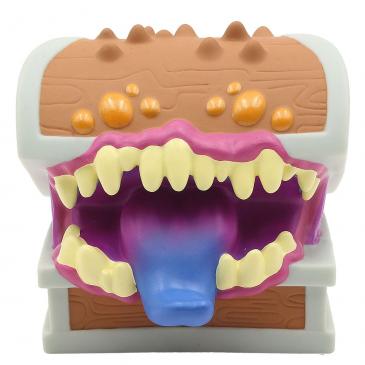 UltraPro have released their new line of licensed Dungeons & Dragons cute plastic figures with the Figurines of Adorable Power
. In order above, the figurines are the Flumph, Gazer, Giff (yes, the Giff is blepping), Mimic (whose tongue is also out decidedly not in a blep), Owlbear, and Red Dragon (who looks particularly grumpy to me). Each figure is available in a windows cardboard display box and stands 3 3/4" tall. The figures will be available in game stores and mass market outlets either now or very soon depending on distribution, each with a retail price of $12.99.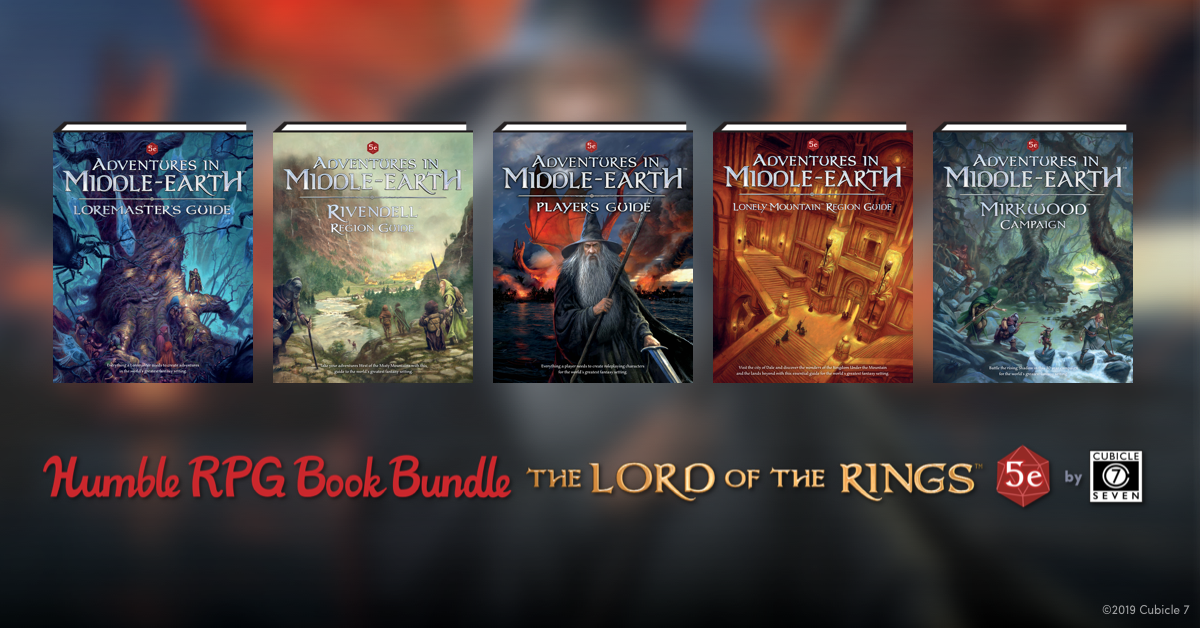 Cubicle 7 and Humble Bundle have put together a full library of Adventures in Middle-earth, the 5e compatible roleplaying game for Lord of the Rings
. The bundle is divided into three tiers, the first level at $1 getting you
Adventures in Middle-earth Player's Guide, Rhovanion Region Guide,
and
The Eaves of Mirkwood and Loremaster's Screen
along with a 30% off coupon from Cubicle 7's online store. The second tier at $8 adds on
The Road Goes Ever On, Mirkwood Campaign, Wilderlands Adventures,
and
Adventures in Middle-earth Loremaster's Guide
. The highest tier of $15 includes the
Ebebor Adventures, Lonely Mountain Region Guide, Bree-land Region Guide, Eriador Adventures,
and
Rivendell Region Guide
. To save you from searching, that is every single book available for
Adventures in Middle-earth
except for
the recently-released Rohan Region Guide
. This is the perfect time to get the full library of books as Cubicle 7 announced that their license to
Lord of the Rings
will expire later this year, taking the first official adaptation of Tolkien's work into the
Dungeons & Dragons
rules out of print. This bundle runs until Wednesday, January 15 and benefits Worldbuilders.

I've got two dice-related Kickstarters to cover this week, so let's start with the more complicated one.
GoDice are "smart dice" that the company describes as "the Kindle of board games"
. Each of these six-sided dice contains a sensor that detects how the dice lands and automatically sends it to the app to calculate the result. It also comes with a variety of shells to be put over the dice to use as a D4, D8, D10, D%, D12, or D20 and has an open API making it possible to take the math out of roleplaying games by just rolling the dice and seeing the results on your phone or tablet instantly. One thing I feel really missed by the campaign's description, though, is how this sort of connectivity can assist in accessibility for disabled gamers, particularly those with visual impairments. Rather than using electronic dice rollers or apps, blind or visually impaired players can now roll an actual, physical die without needing other players at the table to read out the results. You can get a set of five dice for $59, six for $69, or the full experience with six dice and all six polyhedral dice cases for $99, all of which include a case that doubles as a fast-charging device claiming "10 seconds charge – 1 hour gameplay". This Kickstarter has already raised more than $300,000 at the time of writing and will fund on Thursday, January 16.
This next dice-related Kickstarter isn't quite as innovative but, as a lifelong
Shadowrun
player, amuses me as
it is a very NSFW set of D6 dice with the F-bomb replacing the 1
. Honestly, not much more to say about this one, it says F*** on the 1 side of the six-sided die. It certainly would be nice to have the dice reflect my feelings when I roll a critical glitch. You can get a set of six dice for $14, twelve for $22, or a
Shadowrun
-sized twenty-four dice for $42. I should note that this Kickstarter is unrelated to
Shadowrun
in any way other than it's D6s and
Shadowrun
is my most-played D6 dice pool system. This Kickstarter is fully funded with some interesting add-ons available until it closes on Wednesday, January 8.
That's all from me for this week! Don't forget
to support our Patreon
to bring you more gaming news content. If you have any news to submit, email us at
news@enworldnews.com
, and you can get
more discussion of the week's news on Morrus' Unofficial Tabletop RPG Talk
every week. You can
follow me on Twitch where I'll finish up The Outer Worlds this weekend,
subscribe to Gamer's Tavern on YouTube for videos on gaming history, RPG reviews, and gaming Let's Plays
, or you can listen to
the archives of the Gamer's Tavern podcast
. Until next time, may all your hits be crits!
Note: Links to Amazon, Humble Store, Humble Bundle, and/or DriveThru may contain affiliate links with the proceeds going to the author of this column.
Last edited: