Hello everyone, Darryl here with this week's gaming news! New core
Dungeons & Dragons
books coming in 2024, new D&D campaign settings teased, a new gift box set for expanded rules, the Diana Jones Award goes missing, and more!
Don't forget, you can get all the news every week with
Morrus' Unofficial Tabletop RPG Talk
! This week, Morrus and Peter are joined by Shane Stacks to talk about the ENnie Awards and
Level Up: Advanced 5e
electronic tools!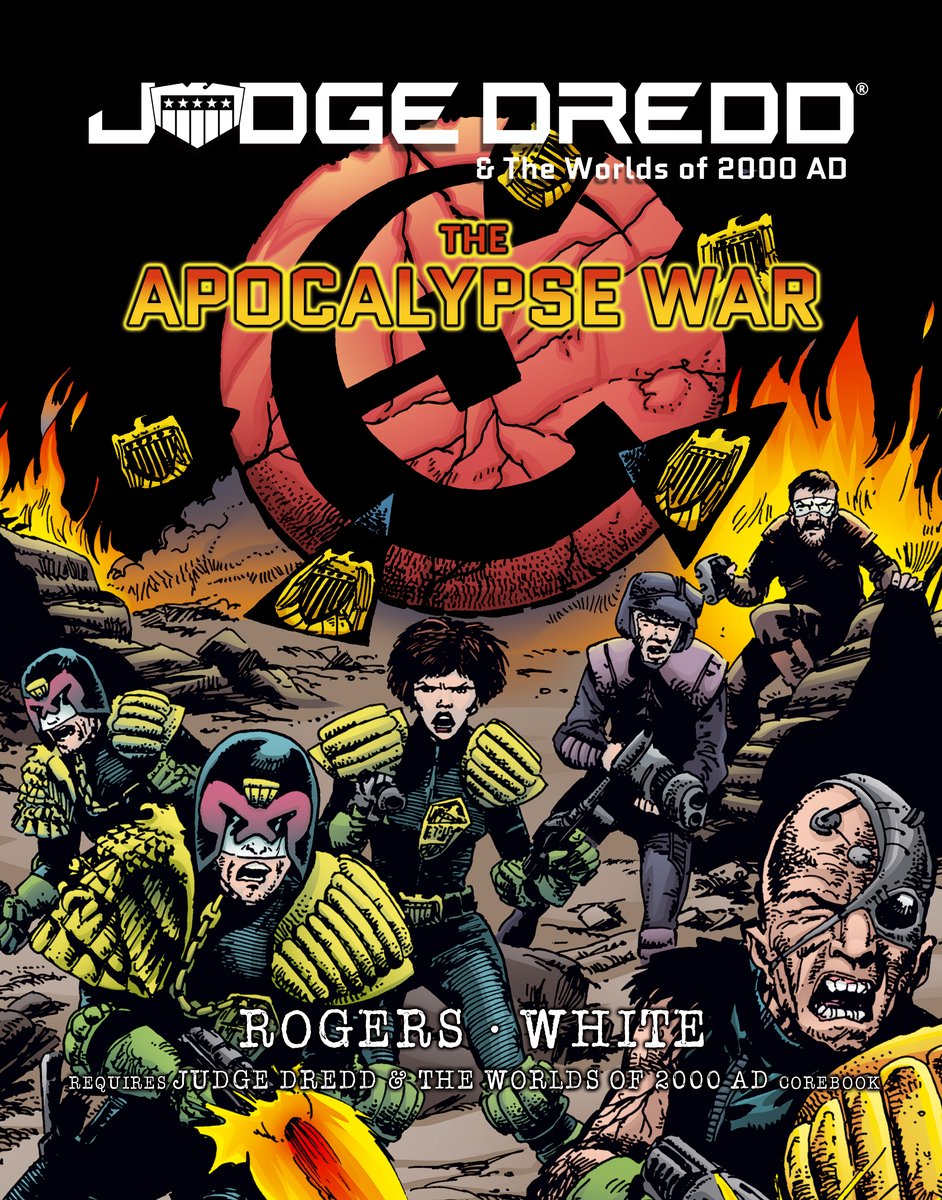 In case you missed it elsewhere on EN World this week: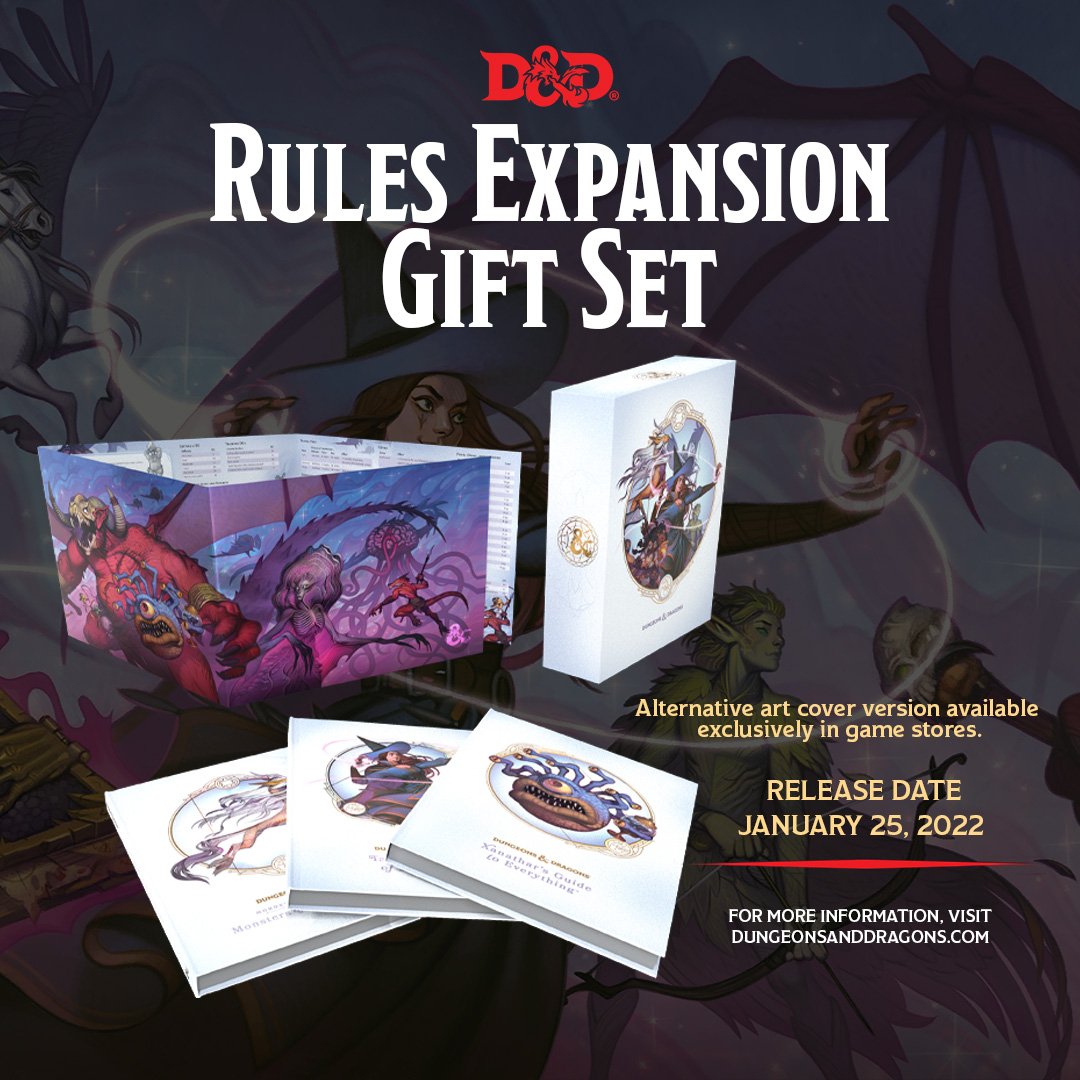 D&D Celebration was this past weekend and the big news is surprisingly not the release that leaked on Amazon early.
No, the biggest news is the new core rulebooks due for the 50th anniversary of Dungeons & Dragons in 2024
. Wizards of the Coast has released few details, but what they did say should temper calls it will be a 6th Edition. The new core rulebooks will be completely compatible with 5e and will incorporate feedback from the player surveys the company has conducted the past year or two along with future surveys. This seems to indicate less of a new edition or even a "5.5e" and more something like with
Dungeons & Dragons 4th Edition
with the release of the Essentials line – fully compatible content but revamped to incorporate new design goals.
The big release is a gift box set titled Dungeons & Dragons Rules Expansion Gift Set
. This boxed set includes
three books in a slipcover with a new DM screen
. Two of the books have been previously released,
Xanathar's Guide to Everything
and
Tasha's Cauldron of Everything
. The third book will be new,
Mordenkainen Presents Monsters of the Multiverse
. Well, mostly new. The book will feature over 250 monsters and 30 playable races, some previously seen in other books
such as Volo's Guide to Monsters and collected in this title with updated stats
. The changes include dropping the spellcasting trait from all NPC and monster blocks, replacing them with regular actions in order to reduce prep time and help with Challenge Rating balance.
This boxed set will be released on January 25, 2022
(hey, that's my birthday…hint hint), while
Monsters of the Multiverse
will get a stand-alone release later this year.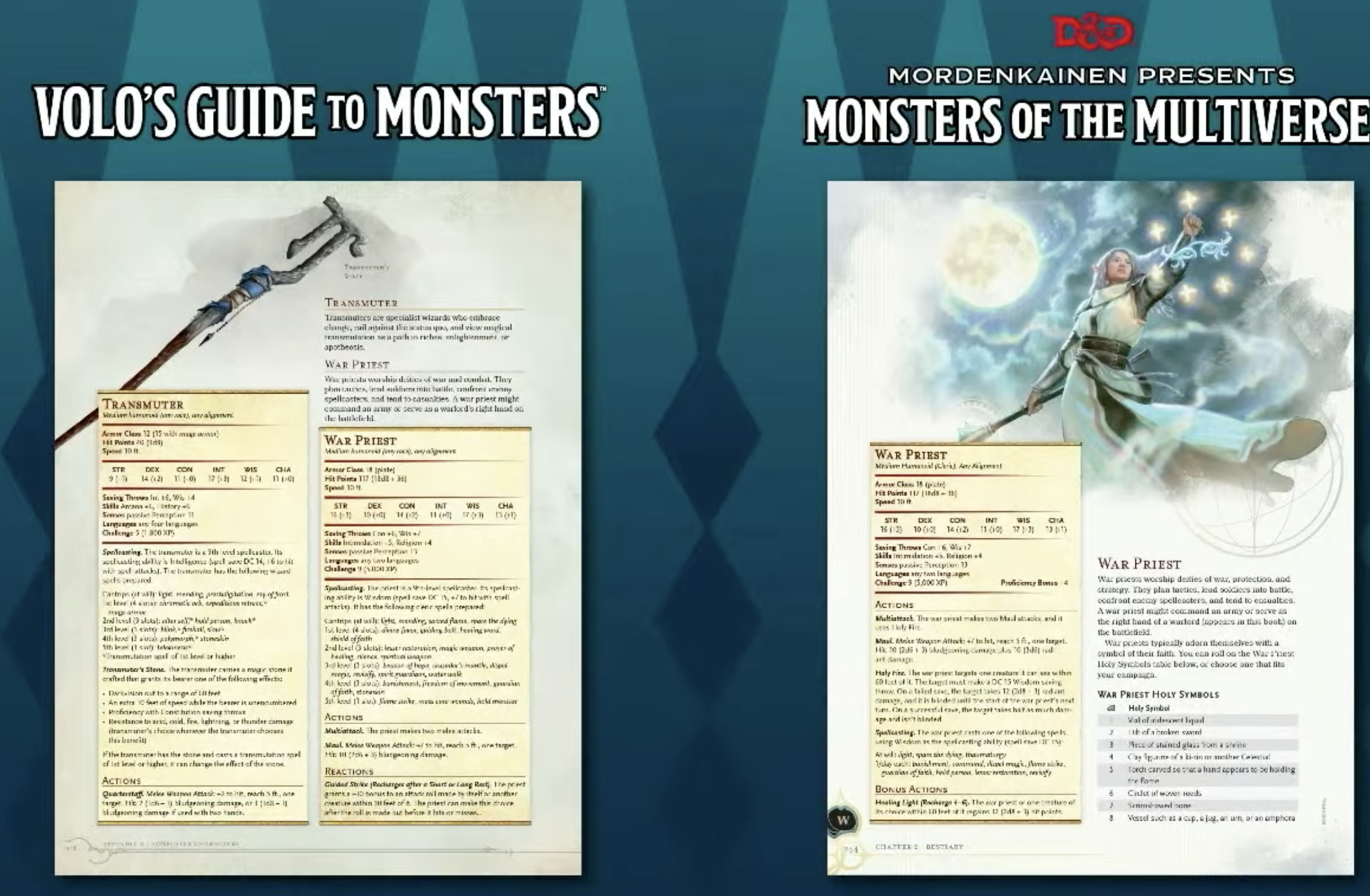 The final big announcement is about campaign settings. Ravenloft was confirmed as one of the three classic settings mentioned previously by Ray Winninger, with two further settings coming out in 2022 and 2023. Additionally, there are two all-new settings currently in the development phase to test if they're viable for a full release. They also teased an announcement for a new 2022 product that will be announced next month which goes into a scary new place we've never been before. The stream closed out with a look at an alternate cover for an upcoming book for 2022 (unsure if it's the one to be announced next month) with a sketch of Boo the Miniature Giant Space Hamster.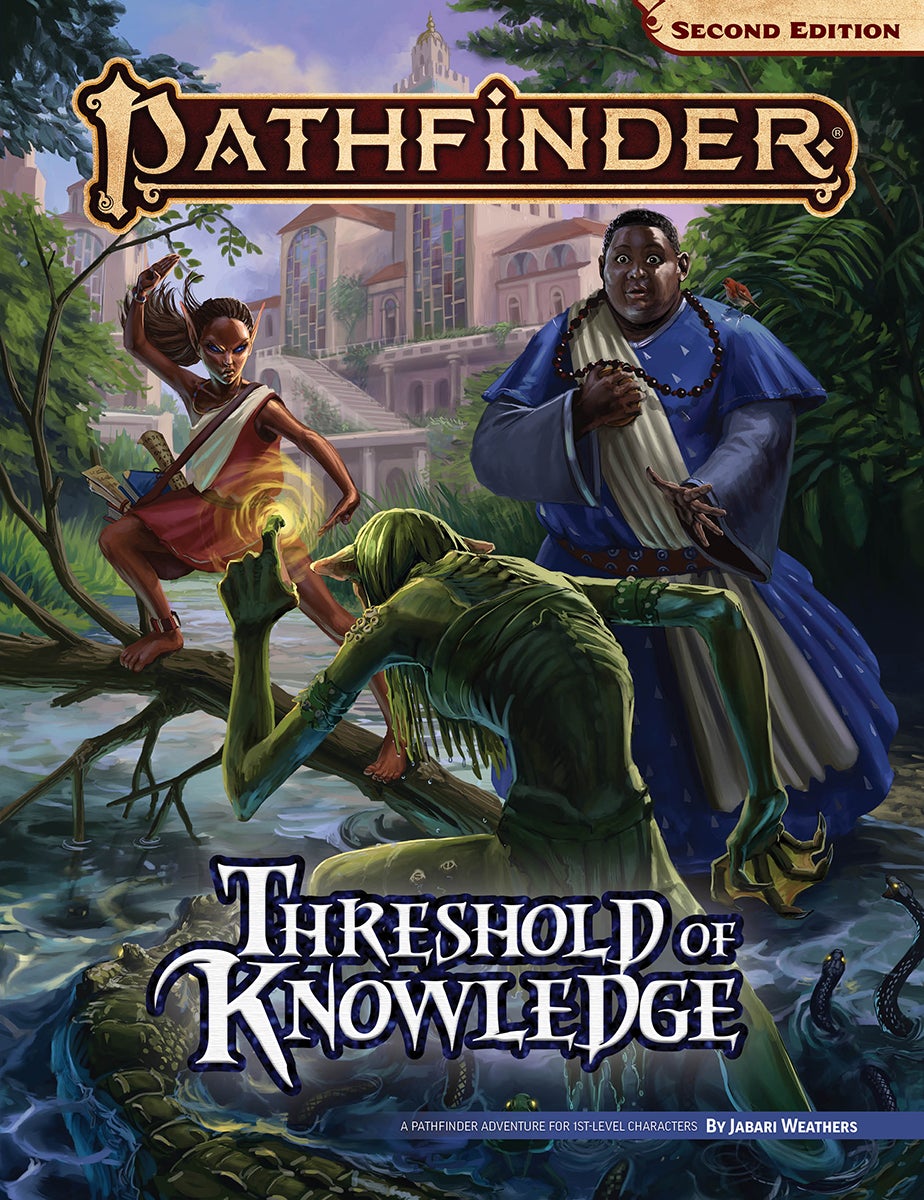 Paizo released details on their offering for this year's Free RPG Day
. The first is a
Starfinder
adventure titled
The Starfinder Four vs. The Hardlight Harlequin
. Fans of science fiction television will be familiar with the frequent plot of "The Holodeck Has Gone Haywire", which is exactly what's gone on here. A small moon is hosting an entertainment expo, but the building is slowly being digitized as the game designer's mind has been taken over by a comic book villain. For the
Pathfinder 2e
fans, there is
Threshold of Knowledge
which places the party into the role of students at Magaambya, the oldest school of magic in the Inner Sea. A teacher has gone missing and it's up to the students to solve the mystery that threatens the existence of the school itself. Both of these adventures will be available in print only at Free RPG Day participating stores with the PDF available for free afterward.
Free RPG Day is October 16, 2021, so you have just about two weeks to make sure your local game store is participating
.
The iconic trophy for the prestigious Diana Jones award has gone missing
. The 2019 winner Alex Roberts shipped the trophy to one of the 2020 honorees, Maurice Broaddus, last September. The package never completed its trip from Canada to Indianapolis and, due to the length of time that had passed, no tracking number was available. The trophy originated from the offices of TSR UK after the loss of the license to publish the
Indiana Jones Role-Playing Game
which required stock be destroyed. The last unsold copy partially survived with the "Diana Jones" from the title visible. The remnants were preserved in a four-sided pyramid made of acrylic on a wooden base. The Diana Jones Award committee is exploring ideas for a replacement trophy. If anyone has knowledge of the trophy's current location, please contact the Diana Jones Award committee.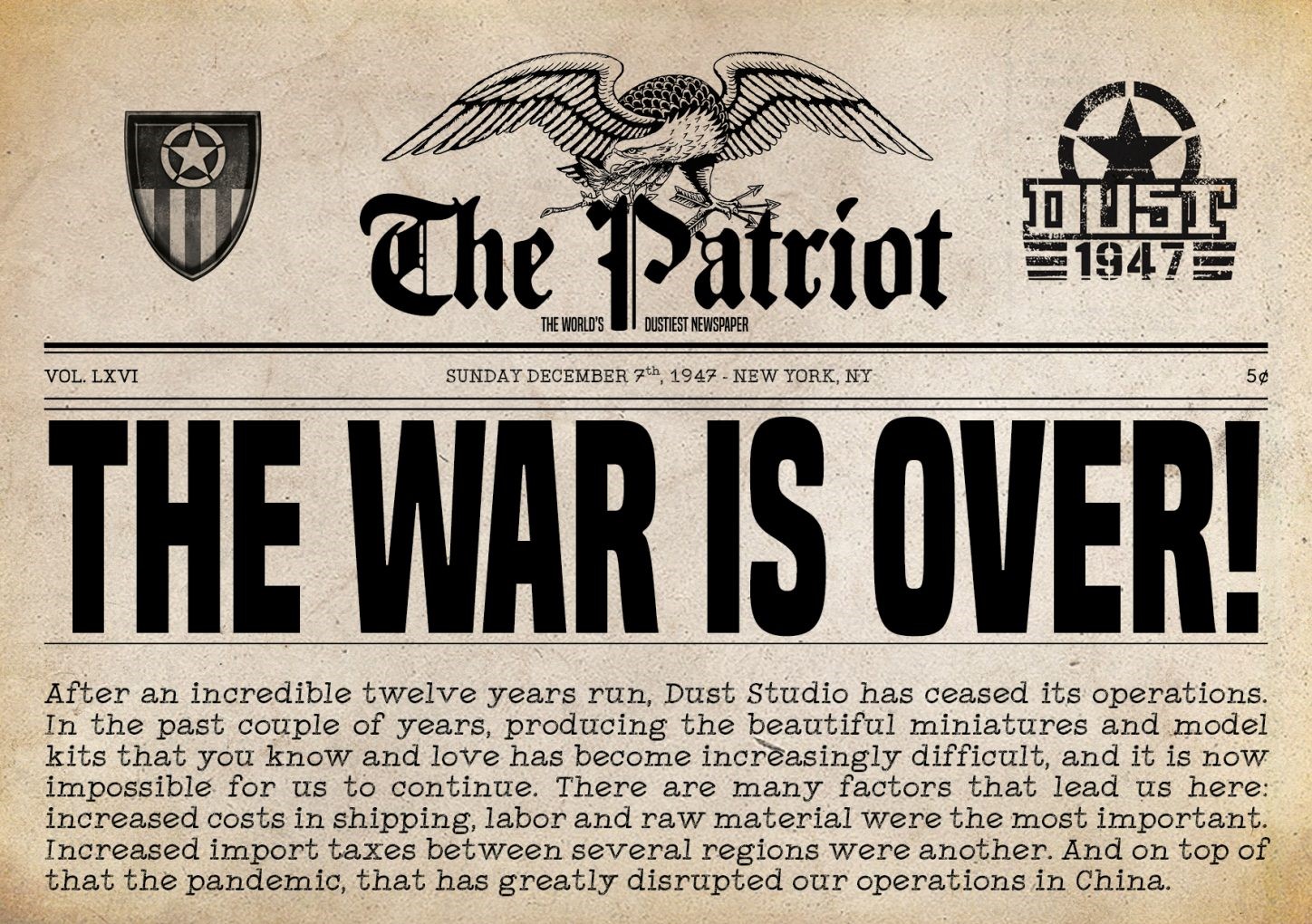 Time Magazine ran a feature this week covering the shipping crisis affecting the tabletop gaming industry
. The story quotes multiple sources, including Maggie Clayton of Greater Than Games who stated that they have a full container of games that have all been sold via pre-order that has been sitting in China since May unable to ship. "All of that product is technically sold, except for the fact we don't have the games or the money yet." Anne-Marie De Witt from Fireside Games stated the combination of the demand spike from the pandemic and the issues from supply and shipping problems have thrown planning out the window. "We don't have time to be precise about what our print rounds need to be. Get some product on a boat." The article also quotes Dust Studios co-owner Gregoire Boisbeland on the delays for the
Dust 1947
miniature game, stating that a shipment was scheduled to arrive in February, got stuck at the hub for a month, didn't leave until March, was supposed to arrive in May, and is currently stuck in port at Seattle since then.
The day following the Time Magazine article was published,
Dust Studios announced they would be closing, citing the same concerns voiced in the article
. Over the past weeks, companies such as Asmodee announced increased prices at the wholesale level (which will mean increased costs for retail customers), while
Steve Jackson Games published a list of products they don't believe will last in stock
through the holiday shopping season through December.
ICv2 reports that some major retailers such as Costco, Wal-mart, Ikea, and Home Depot are chartering shipping vessels themselves
in order to get around the delays, which also says a lot about the increased costs if chartering an entire ship is more cost-effective than using existing shipping companies. Unfortunately, that option is likely out of reach of most tabletop gaming companies as even Wizards of the Coast stated the January 2022 release date for the
Rules Expansion Gift Set
was meant to be in November and delayed due to the shipping and printing issues.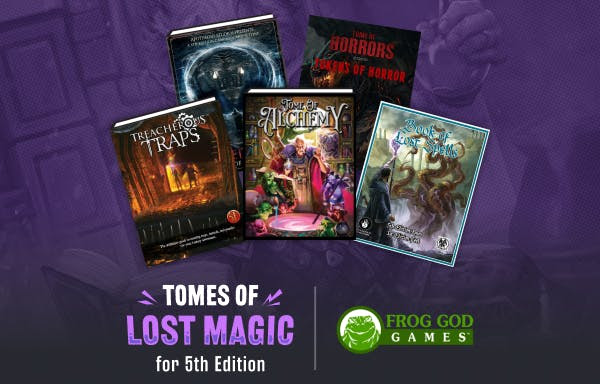 Humble Bundle and Frog God Games have partnered for the Tomes of Lost Magic for 5th Edition Bundle
. The bundle at the $18 level features a total of 31 digital titles including five volumes of
Tome of Horrors 2020 Instant Encounters
,
Book of Lost Spells
,
Orcus of 34th Level
,
Treacherous Traps
,
Tome of Horrors 2020
, and more. At the $38 level, you can add on a physical copy of the
Book of Lost Spells
. This bundle benefits Hospice of the Northwest and runs until Thursday, October 14.
The Voices of Warhammer 2021 Bundle by the Black Library is also still available
, featuring 19 audio books and audio dramas at the $18 level from both
Warhammer: Age of Sigmar
and
Warhammer 40,000
. This bundle benefits EveryLibrary Institute and runs until Thursday, October 7.
That's all from me for this week! Don't forget
to support our Patreon
to bring you more gaming news content. If you have any news to submit, email us at
news@enpublishingrpg.com
, and you can get
more discussion of the week's news on Morrus' Unofficial Tabletop RPG Talk
every week. You can
follow me on Twitch to get notifications when I go live,
subscribe to Gamer's Tavern on YouTube for videos on gaming history, RPG reviews, and gaming Let's Plays
, or you can listen to
the archives of the Gamer's Tavern podcast
. Until next time, may all your hits be crits!
Note: Links to Amazon, Humble Store, Humble Bundle, and/or DriveThru may contain affiliate links with the proceeds going to the author of this column.