WotC has sent along a Derro-themed package today. This is a page from
Out of the Abyss
(the upcoming adventure, September 15th), plus an additional piece of Derro-tastic art. Derro, as you may know, first showed up in 1982's
The Lost Caverns of Tsojcanth
. Degenerate dwarves, they are evil and sneaky, and often feature powerful magic-wielding savants in their midst. Not only that, though - this page also shows an index of all the new NPCs and monsters in the adventure, sorted by Challenge Rating!

​
For my previous coverage of
Out of the Abyss
, including lots of other previews,
click right here!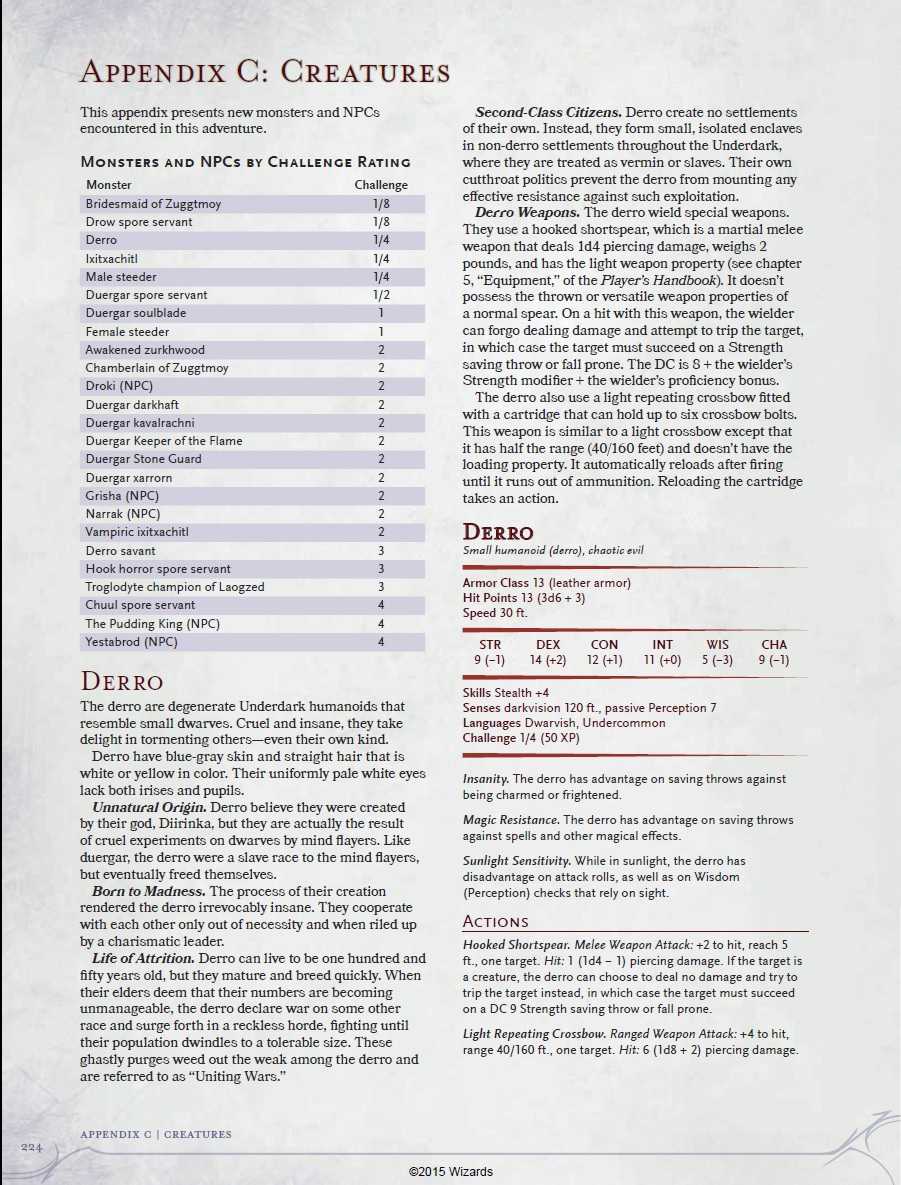 ​