Today's
Pathfinder 2nd Edition
roundup is an eclectic collection of bits and pieces and little hints. A bit on the fighter, a bit on skills, and hints at a new Counterspell.
GeekDad has posted a "first impressions" article about Pathfinder 2nd Edition.
Courtesy of Jason Bulmahn --

"Just found the text for the very first 2nd edition adventure I wrote here in the office over a year ago. Too spoiler filled and out of date to share just yet... but there were some good times had in Etran's Folly".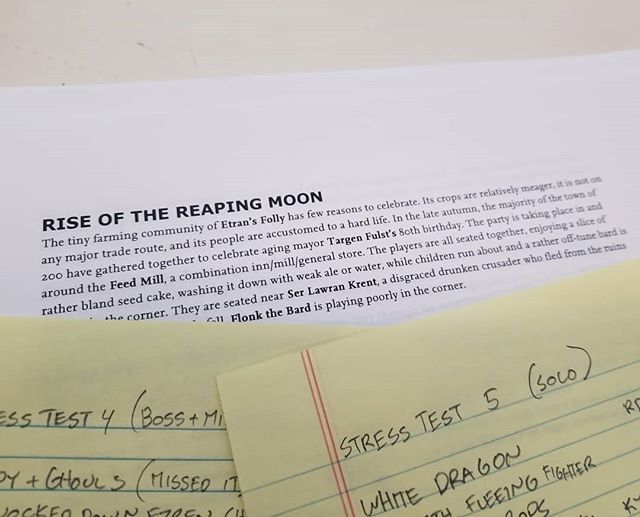 ​
[FONT=&quot]Save[/FONT][FONT=&quot]Save[/FONT][FONT=&quot]Save[/FONT][FONT=&quot]Save[/FONT]​