Something's rotten in Barbieland ... and in RPGs too.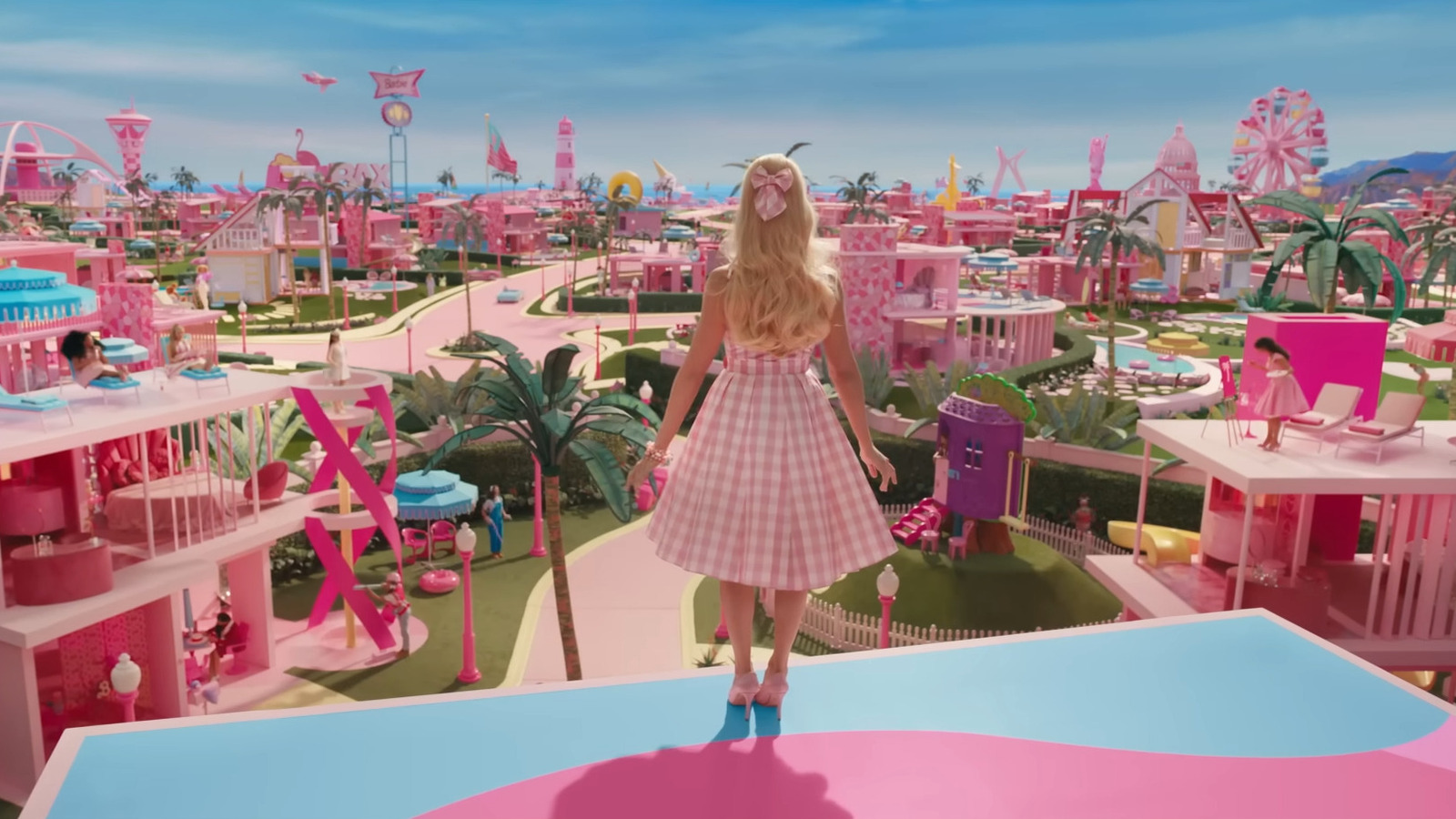 In the recent
Barbie
movie, Barbieland exists in a role-play universe that has a symbiotic relationship with the reality of the people who play with Barbie dolls. If that sounds familiar, it's because the movie's plot is a lot about role-playing.
Please Note: Spoilers ahead if you plan to see the Barbie movie!
The Value of Role-Play​
Before role-playing became synonymous with tabletop gaming, it was often used in the context of therapy and children's development. Many toys for children are still identified as "role-play." Role-play toys are usually cosplay-like props, which are meant to enhance children's personal, social and emotional development by providing opportunities for playing with others. The benefits parallel tabletop role-play: building social skills, communication skills, and empathy by exploring other people's points of views. Role-play can also be a medium for to explore their life experiences, including both joyous and sad emotions. And that's where
Barbie
comes in.
We're All Going to Die!​
In the film, Barbie begins developing thoughts of her own mortality because her owner is facing those same problems. This doesn't match the happy vibe of Barbieland, which causes considerable consternation (and eventually, political upheaval) in the harmonious society of the Barbies. These emotions are not only a reflection of her character's journey but also a poignant parallel to the phenomenon of "bleed" in tabletop role-playing games.
Barbie's worries about mortality and the desire for independence mirror how role-playing characters in tabletop games can be inevitably influenced by the emotions of their players. Just as Barbie's existential crisis stems from her owner's concerns, a player's real-life experiences and emotions can seep into their character's story, leading to "bleed."
Bleeding In​
"Bleed" is the emotional connection between a player and their character, where the character's experiences affect the player and vice versa. We've previously discussed how
bleed can be problematic for players of intense role-playing game situations
, but the reverse happens too: what if you play an upbeat character and don't feel upbeat that day, or play a grouchy character but you're actually in a good mood?
For new players and game masters accustomed to playing one-shot characters that might not show up again in the game, it's an easy mistake to make. I've created several characters who seemed fun on paper but were exhausting to play after several sessions. One was a near-hysterical Joker-like character hopped up on happy pills in a
Paranoia
game. The other was a dour purist who was vehemently against cybernetics and believed strongly in honor in a
Shadowrun
game. In both cases, the original character concept didn't leave a lot of room for emotional nuance, and I stopped playing both games as a result.
What to Do About It​
When you're just not feeling your character, that are several options, but not every option is viable depending on what's happening in the game.
Don't Play. The obvious choice is not to play the character. Sometimes this is problematic, particularly if the character's skills are valuable or needed in the game (in Dungeons & Dragons terms, it can be a bad day when the cleric doesn't show up). This also means that the player doesn't get to play that game.
Play Something Else. Like not playing, there are consequences in shifting gears. This might involve playing a different character in the same game, or not playing that game at all. When other players are involved, playing something else requires buy in from the group.
Evolve the Character. Characters who are primarily defined by certain attributes might find they have a lot more nuance, just like their players. There's nothing wrong with a character changing over time or in reaction to circumstances, but taken to an extreme this can be just as disruptive as not playing at all. A fighter becoming a pacifist has significant implications that should involve a discussion with the other players.
Retcon It. When two of the characters in my game decided to mass murder the rest of the party so that the players could leave the game, we ended up retconning the entire incident. Less extreme behavioral shifts can be ignored by NPCs or written out of the overall game's campaign.
Does it Matter?​
Role-playing a character differently than you might have originally envisioned isn't necessarily a bad thing. Game masters can easily overlook or retcon something drastically different if the player agrees that they were feeling off that session; conversely, these types of personality changes can sometimes make for a fun game.
It's not always immediately clear if these changes are permanent. Players experiencing serious stress in their lives might not want to play a dour warrior but also not want to put the party in a lurch. Communication when these sorts of mood swings happen are important to keep the other players informed so that the entire campaign doesn't fall apart like it did in Barbieland.
Your Turn: Your character isn't as fun to play as you hoped. Now what?
Last edited: