The Shadow Sorcerer wielding a Lance... It's insane.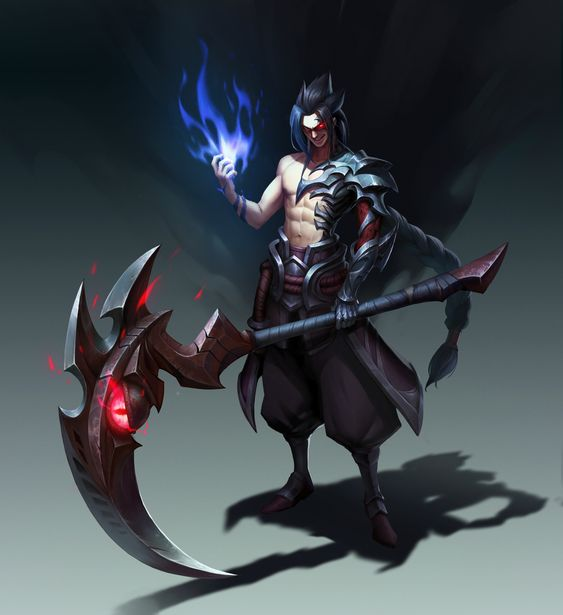 Warcaster:
You have practiced casting spells in the midst of combat, learning techniques that grant you the following benefits:
You have advantage on Constitution saving throws that you make to maintain your concentration on a spell when you take damage.
You can perform the somatic components of spells even when you have weapons or a shield in one or both hands.
When a hostile creature's movement provokes an opportunity attack from you, you can use your reaction to cast a spell at the creature, rather than making an opportunity attack. The spell must have a casting time of 1 action and must target only that creature.
Polearm Master:
You gain the following benefits:
When you take the Attack action and attack with only a glaive, halberd, quarterstaff, or spear, you can use a bonus action to make a melee attack with the opposite end of the weapon. This attack uses the same ability modifier as the primary attack. The weapon's damage die for this attack is a d4, and it deals bludgeoning damage.
While you are wielding a glaive, halberd, pike, quarterstaff, or spear, other creatures provoke an opportunity attack from you when they enter the reach you have with that weapon.
---
I through about it...
Inside Darkness, the Sorcerer can see though his Darkness and It's immune to oportunity attack (because the creature must see you).

The Sorcerer is safe, blasting Firebolt, Fireball, Scorching Ray and other amazing spells and his spells can't be counterspelled.
When the creatures tries come close enough, It triggers the Polearm Master oportunity attack. The Sorcerer casts Empowered Scorching Ray / Chromatic Orb with advantage (Darkness).
On his turn, the casts Action to cast Booming Blade, trigger Dagger + Booming Blade extra damage and Quicken Scorching Ray/Fireball/Chromatic Orb/Sleep and move out the enemy range without trigger oportunity attack (Darkness effect).
On enemy turn, if the enemy moves again, It triggers Booming Blade damage and Polearm Master damage again.
It's....All with Advantage:
Empowered Scorching Ray 8d6 (Average 34 damage) as reaction
Empowered Booming Blade for (1d4 dagger+3d8 booming blade+3 = Average 22 damage) as action
Empowered Empowered Fireball/Scorching Ray for 34 damage.
Total of 90 damage with all attacks with Advantage.

Only Cantrips damage:
2d10 (Firebolt) as reaction
1d4 + 3 +3d8 per turn (Booming Blade) as action
=
30 average damage per turn without waste resources, all with Advantage.


The Hound of Ill Omem: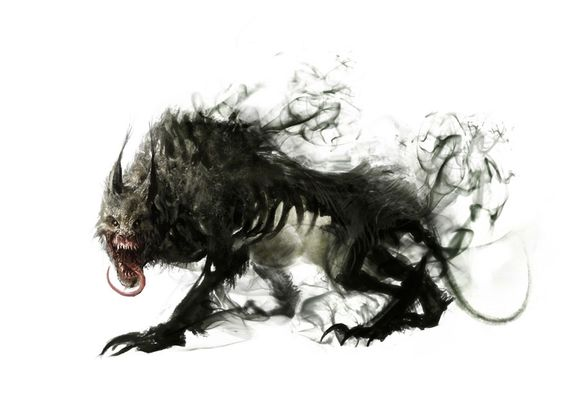 At level 6: The Hound of Ill Omem will attack, dealing a lot of damage and prone condition and also free oportunity attacks, everyturn. Also and better, apply disadvantage against the Sorcerer Spells.
Immunity to oportunity attack (Darkness). Check
Advantage all attacks. Check
Immunity to "you must see" spells. Check
Apply disadvantage on saving throw against your spells. Check
Metamagic. Check
Enemy's attack rolls with disadvantage. Check
When the enemy enter your reach, you cast a spell against him. Check.
Bonus action spells. Check.
Boost damage of your spells. Check.
Empowered Fireball. Check
The Hound to apply disadvantage + Fear or Hypnotic Pattern. Check
Advantage on concentration. Check
Proficiency on concentration. Check
Immunity to counterspell. Check.
Movement with impunity, dash action, move (for better position) and still cast a quicken spell in your turn. (Check)
It's insane.

How strong is It?
Last edited: