Strength check
Strength includes agility. All of the images here are feats of Strength. In D&D, they are actions that use Strength and Strength checks: climb, high jump (3+ feet), long jump (10+ feet), weight lifting (namely body lifting, using the body as the weight set), and melee attack. Wall running is a application of high jump and sometimes climb. Most of melee combat is various kinds of body stunts. Use the Strength ability for any body stunt.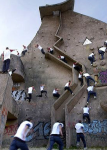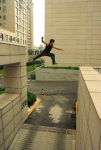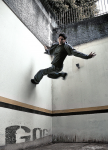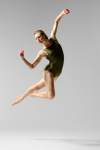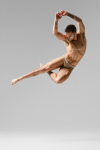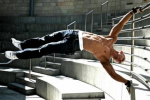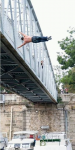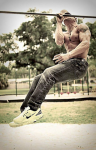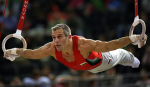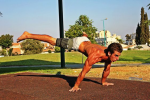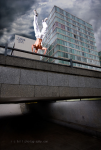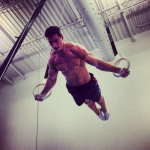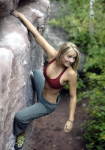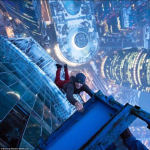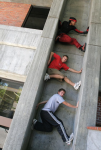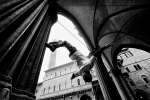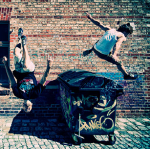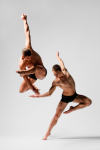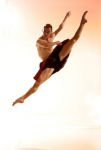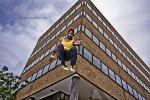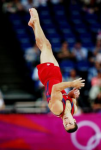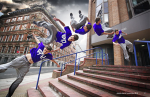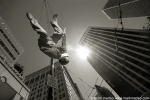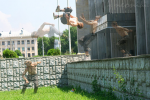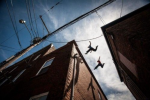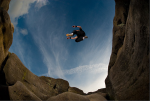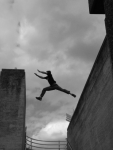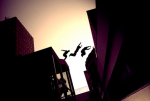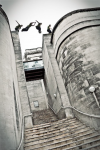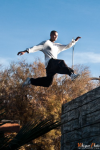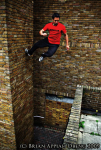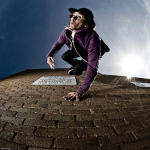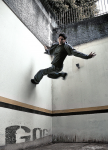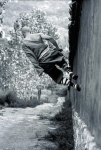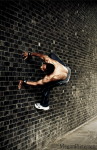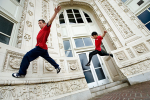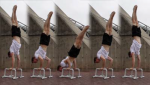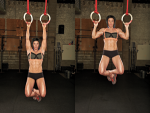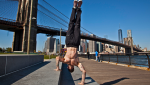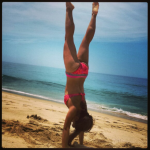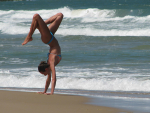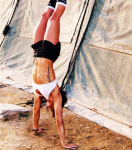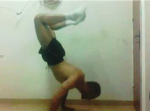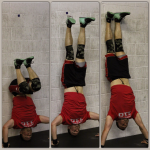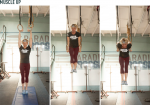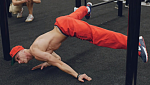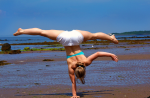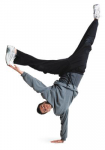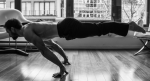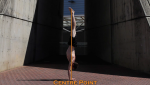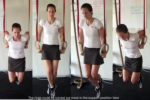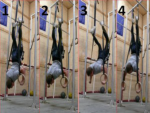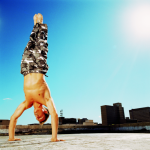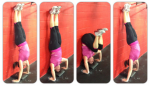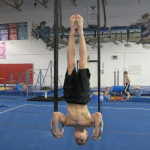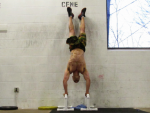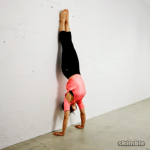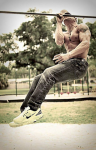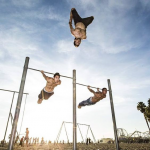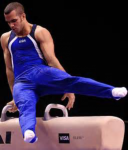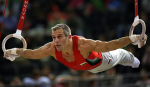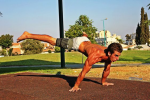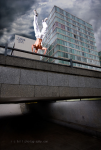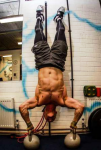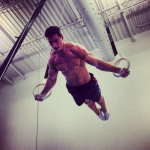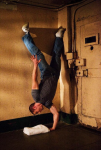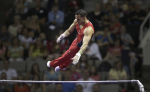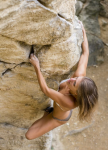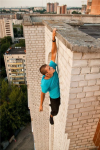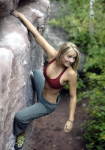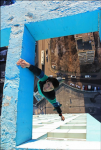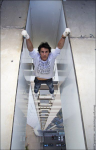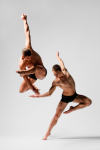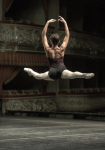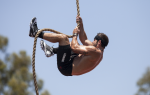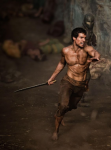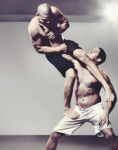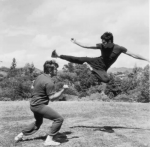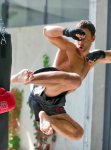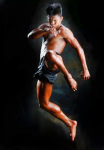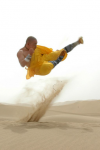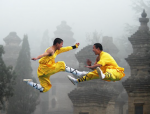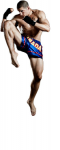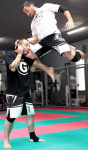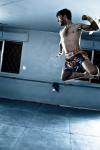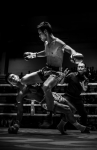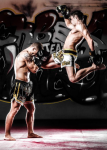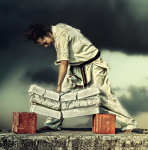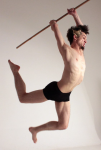 Dexterity check

Where Strength represents the big robust movements of the body, Dexterity especially represents the small gracile movements of the hand. Use Strength for the accuracy of body stunts. But use Dexterity for the accuracy of precision stunts. If the challenge is more like grappling or moving a sword, then use Strength. But if the challenge is more like aiming an arrow or moving a surgery scalpel, then use Dexterity.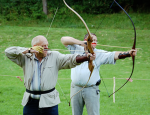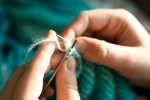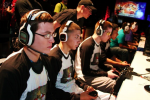 This is what 'agile' people look like: Muscular
Here is an image of the Team USA Gymnastics, the mens division, while competing in Brasil. The picture shows them relaxing on the beach. These gymnasts are extremely muscular - even when zero steroids are present. Actualizing agility, such as moving ones own body on a pommel horse, high bar, parallel bars, and tumbling floor, requires and develops extreme Strength. Conversely, being strong enables one to maneuver ones own bodyweight, and makes it possible to do agile actions such as a 'hand spring'. If a person cannot even to do a handstand pushup, something like a hand spring is even less doable. Agility is explosive Strength and bodily mobility.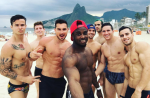 Body Stunts
Translating into D&D, this is less of a case of using Strength and Dexterity at the same time. It is more of a case of using Strength for the innate 'proficiency' with ones own body, similar to a proficiency with a longsword that also requires Strength. Wielding ones body requires even more Strength than wielding a sword. Like the proficiency to wield a sword, a character that has high Strength and high level can wield their body accurately and masterfully. Actions that apply Strength also necessarily apply 'agility, reflex, balance, and poise'. Body stunts are agility stunts, including climb, long jump, body lifting, grappling, and so on. Body stunts are a special category of coordination, and in D&D, it is normally the Strength ability that represents it.
Use the Strength ability for any and every body stunt. Invest in Strength if you want a hero that is mobile and agile.