Strixhaven's
table of contents has appeared on Reddit. The book contains 7 chapters, plus an appendix, including four adventures.
Basic setting information, about 20 pages
Character options, about 22 pages
4 adventures organized in a unified campaign, about 32 pages per adventure (plus general campaign organizational tools which take up about 20 pages)
NPCs & monsters, about 42 pages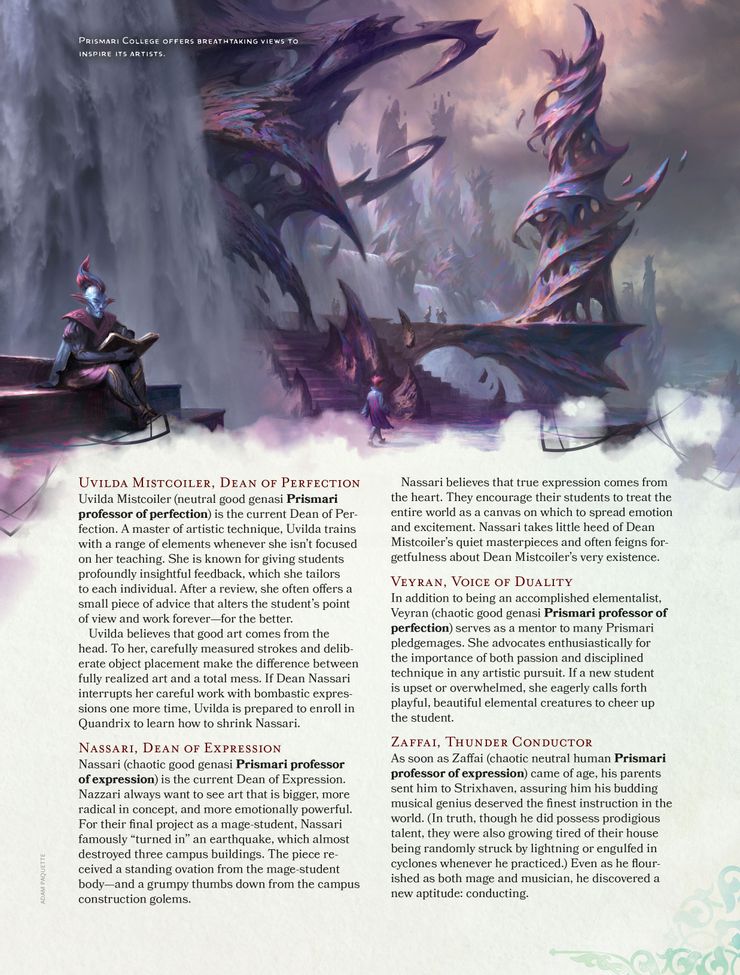 It's that time in the D&D pre-release publicity phase where previews of the upcoming book start to appear across the web on various sites. It looks like each site is getting a different college to preview -- Screenrant has Prismari, and Polygon has Silverquill, for example. There are 5 colleges...

www.enworld.org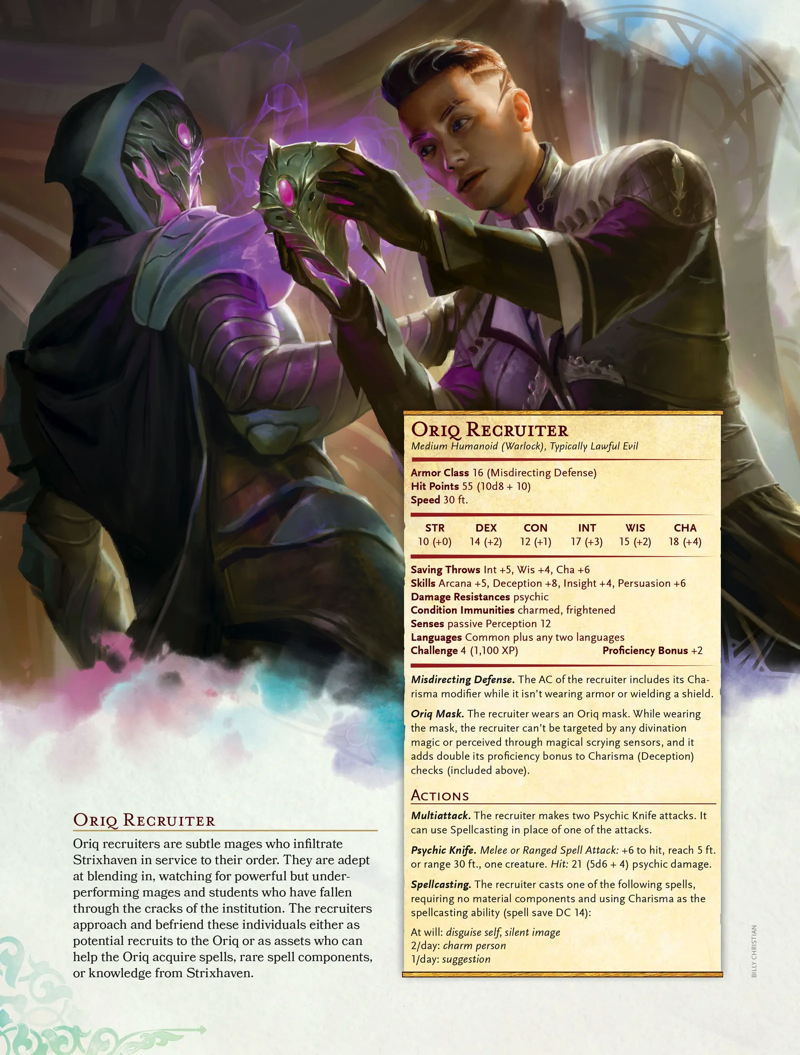 Gizmodo has a preview of Strixhaven: Curriculum of Chaos, showing off some of the new monsters in the book. The Oriq Recruiter is an agent of a dark mage cult; a Groff is a canine swamp creature; and a Mage Hunter is a spider-legged drone. The article also talks about trudges, daemogoths, the...

www.enworld.org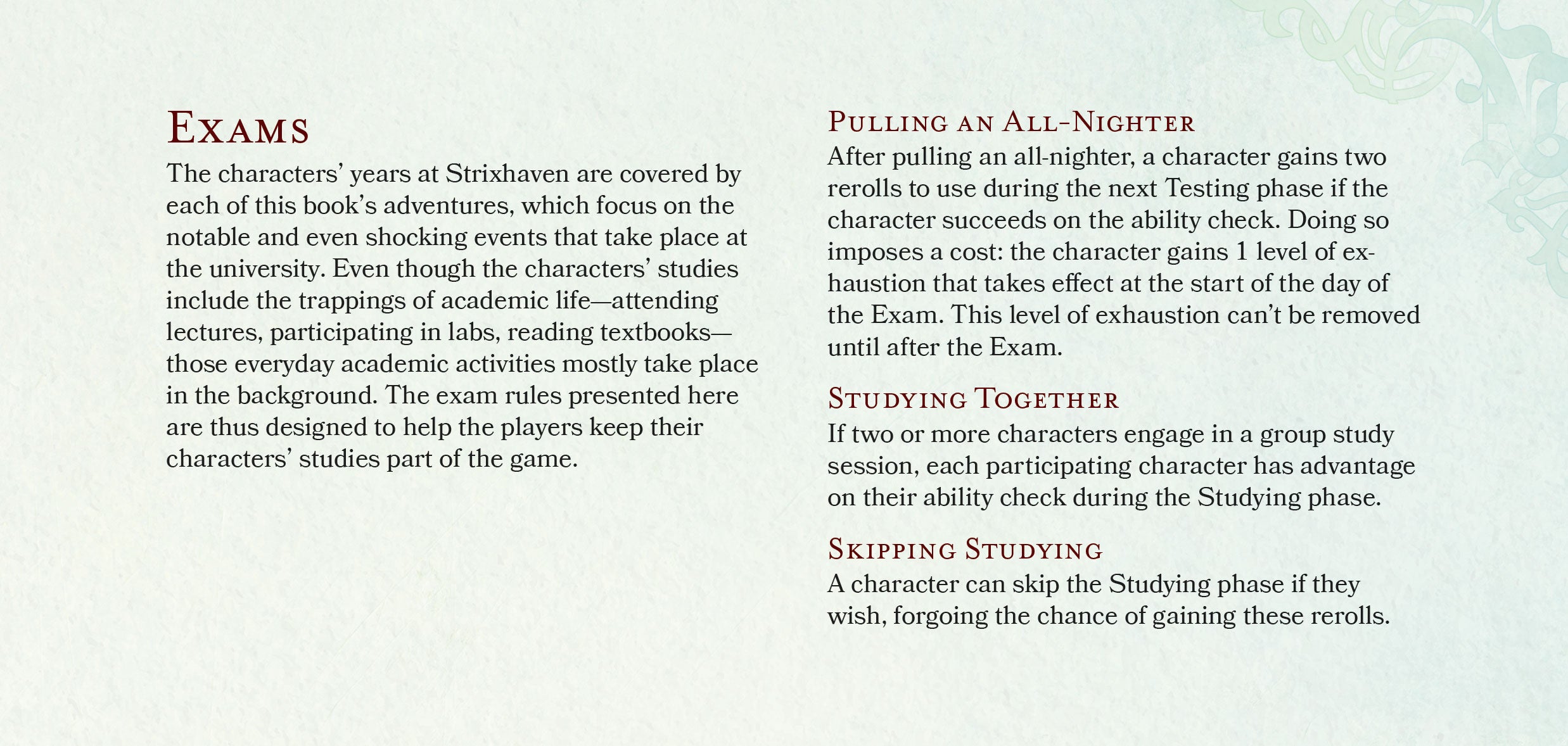 It's IGN's turn to preview part of Strixhaven: Curriculum of Chaos, taking a look at exams, extracurricular guilds, and jobs. An example of an exam includes the Magical Physiologies exam, and a success gives them an advantage when fighting those creatures. The exams have a studying and a...

www.enworld.org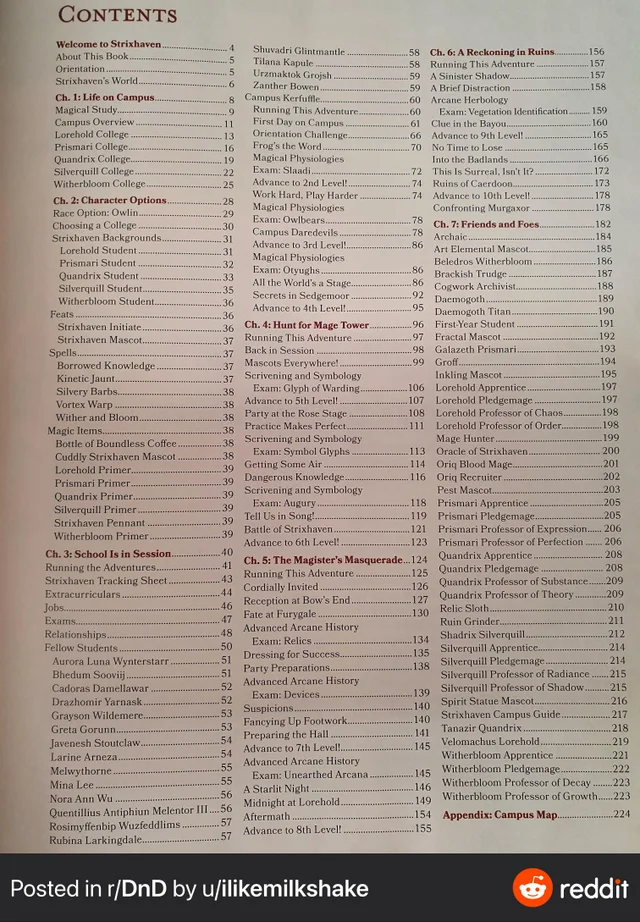 Last edited by a moderator: