It's
IGN's turn to preview
part of
Strixhaven: Curriculum of Chaos,
taking a look at exams, extracurricular guilds, and jobs.
An example of an
exam
includes the Magical Physiologies exam, and a success gives them an advantage when fighting those creatures. The exams have a studying and a testing phase; the test itself is two ability checks.
Extracurricular activitie
s include a LARP (live action roleplaying) guild, a Mage Tower (a game like Quidditch but not Quidditch) cheer squad, a drama guild, the Iron-Lifter's Society, and so on. If you do one of these activities you get a Student Die every long rest which bumps one of your ability checks.
Jobs
allow you to work at the Bioblioplex, Bow's End Tavern, or Firejolt Cafe, or on campus grounds.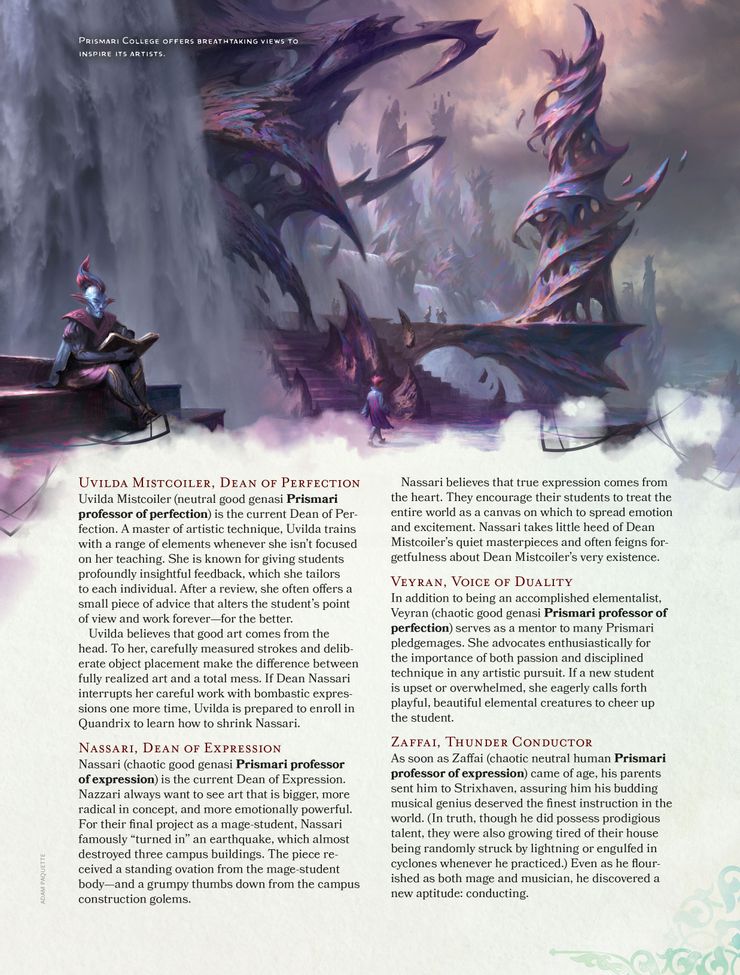 It's that time in the D&D pre-release publicity phase where previews of the upcoming book start to appear across the web on various sites. It looks like each site is getting a different college to preview -- Screenrant has Prismari, and Polygon has Silverquill, for example. There are 5 colleges...

www.enworld.org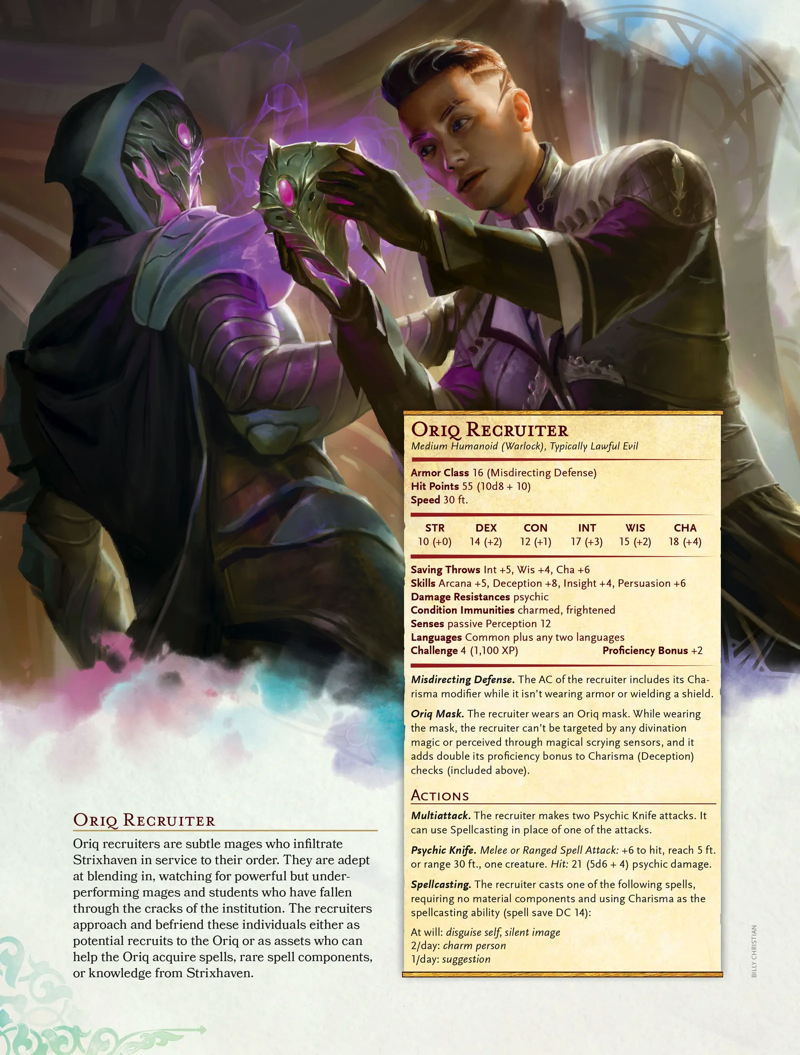 Gizmodo has a preview of Strixhaven: Curriculum of Chaos, showing off some of the new monsters in the book. The Oriq Recruiter is an agent of a dark mage cult; a Groff is a canine swamp creature; and a Mage Hunter is a spider-legged drone. The article also talks about trudges, daemogoths, the...

www.enworld.org