We've recently seen previews of the
Prismari and Silverquill colleges
over at Screenrant and Polygon respectively. Now Mashable shares a look at the third of the five colleges,
Quandrix, the numerology college
(presumably Lorehold and Witherbloom are yet to appear!)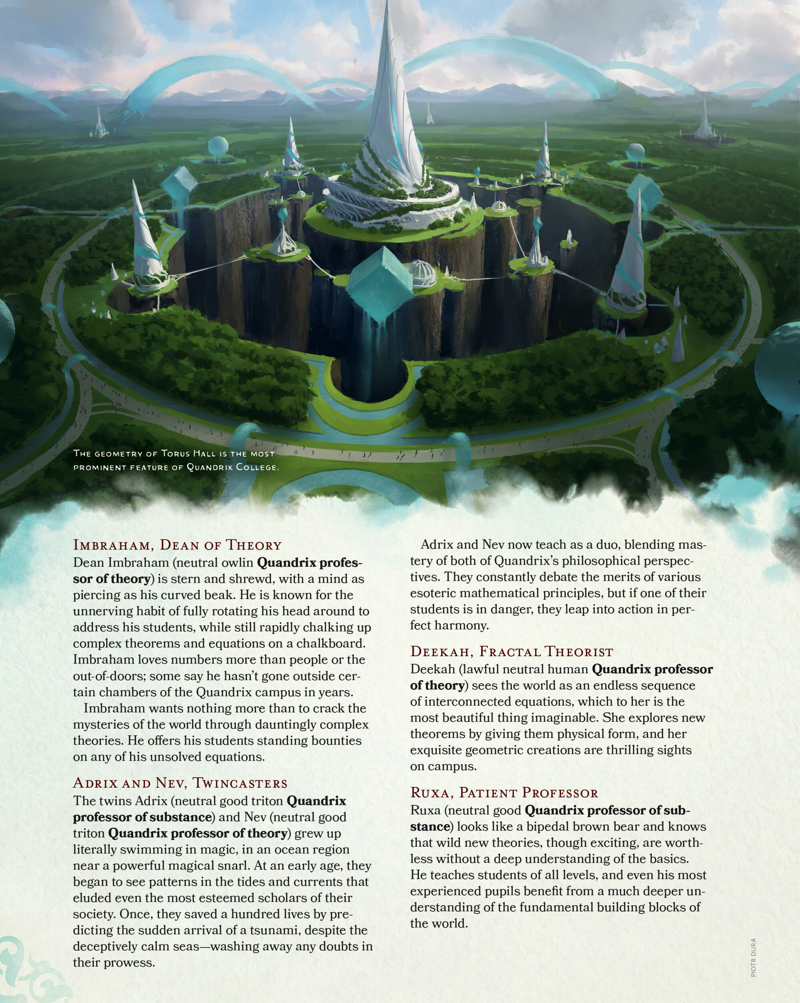 WotC's Amanda Hamon points out that
Strixhaven
is in the 'opposite direction' to the tone and thematic elements of
Harry Potter,
citing the movies
Pitch Perfect
and
10 Things I Hate About You
as influences.
Check out
the article on Mashable
for a ton more info!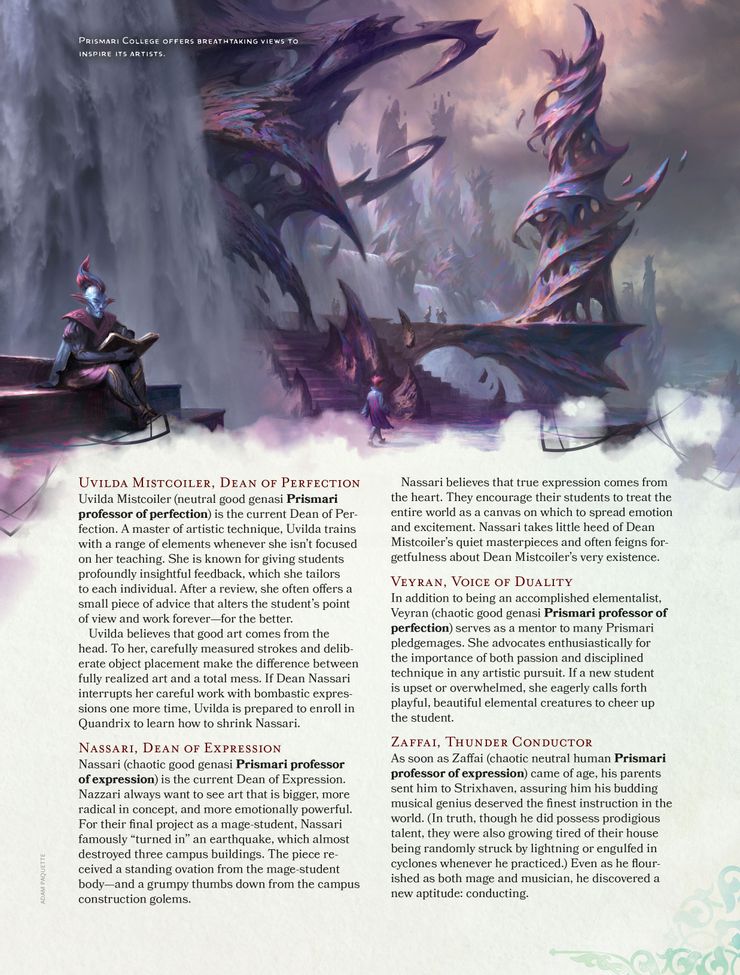 It's that time in the D&D pre-release publicity phase where previews of the upcoming book start to appear across the web on various sites. It looks like each site is getting a different college to preview -- Screenrant has Prismari, and Polygon has Silverquill, for example. There are 5 colleges...

www.enworld.org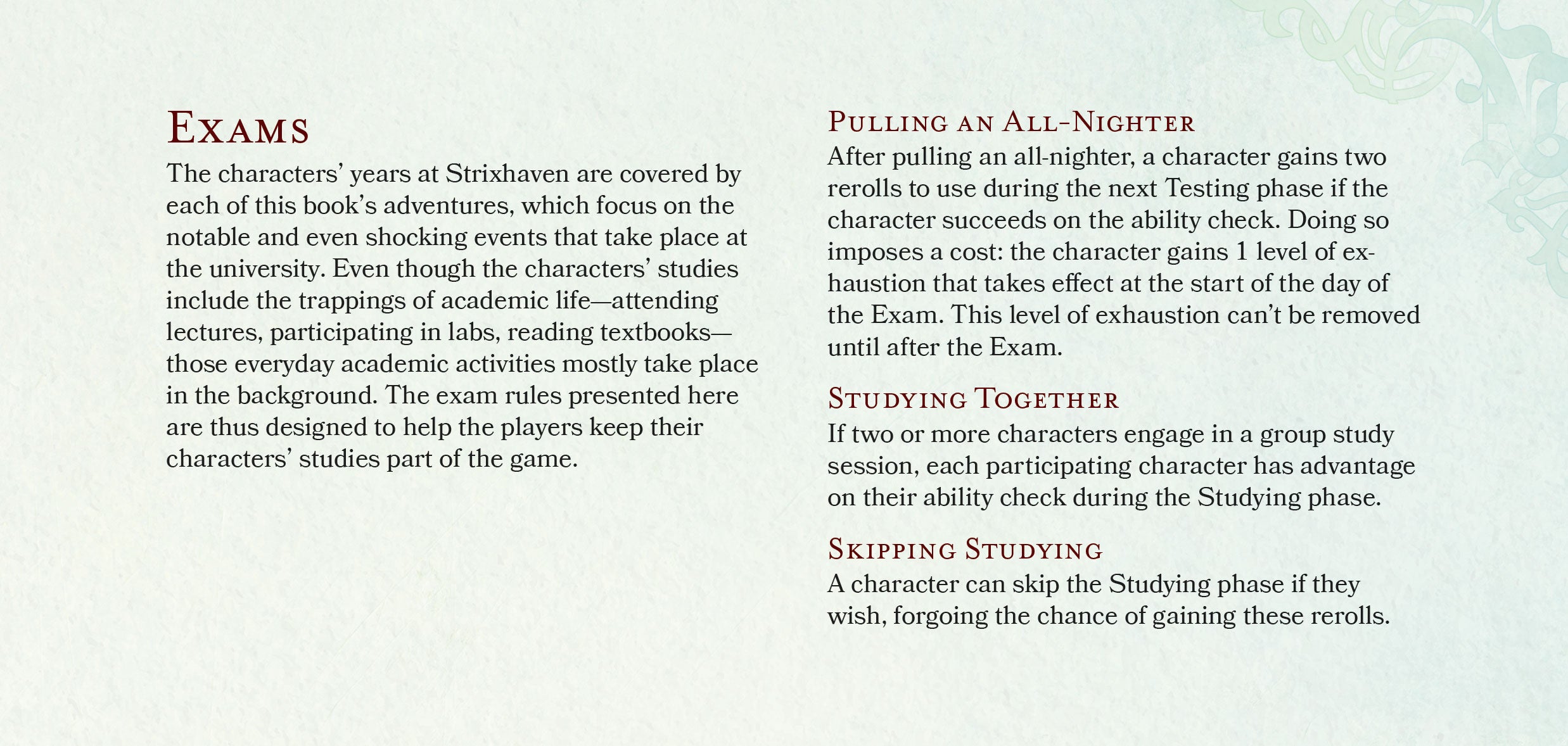 It's IGN's turn to preview part of Strixhaven: Curriculum of Chaos, taking a look at exams, extracurricular guilds, and jobs. An example of an exam includes the Magical Physiologies exam, and a success gives them an advantage when fighting those creatures. The exams have a studying and a...

www.enworld.org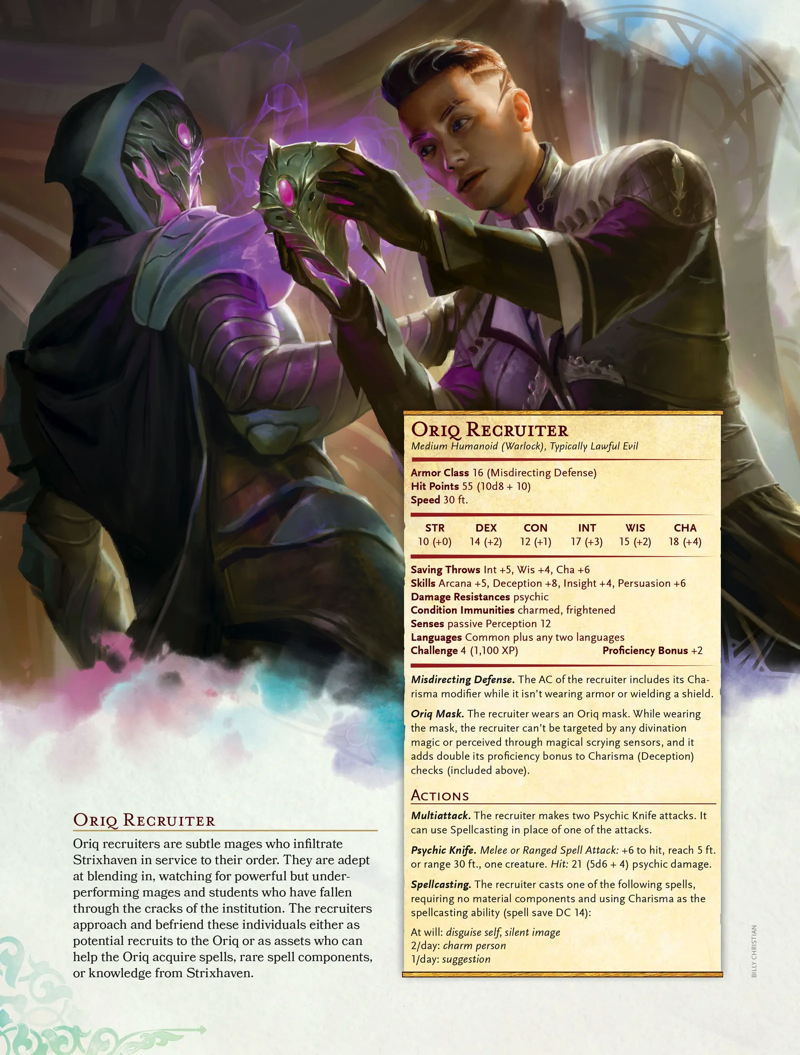 Gizmodo has a preview of Strixhaven: Curriculum of Chaos, showing off some of the new monsters in the book. The Oriq Recruiter is an agent of a dark mage cult; a Groff is a canine swamp creature; and a Mage Hunter is a spider-legged drone. The article also talks about trudges, daemogoths, the...

www.enworld.org