From their GenCon Livestream on
Facebook
, Goodman Games has announced the next of their Original Adventures Reincarnated will be 1982's The Lost City by Tom Moldvay. This follows the big hardcovers of
Into the Borderlands,
The Isle of Dread
, and
Expedition to the Barrier Peaks
.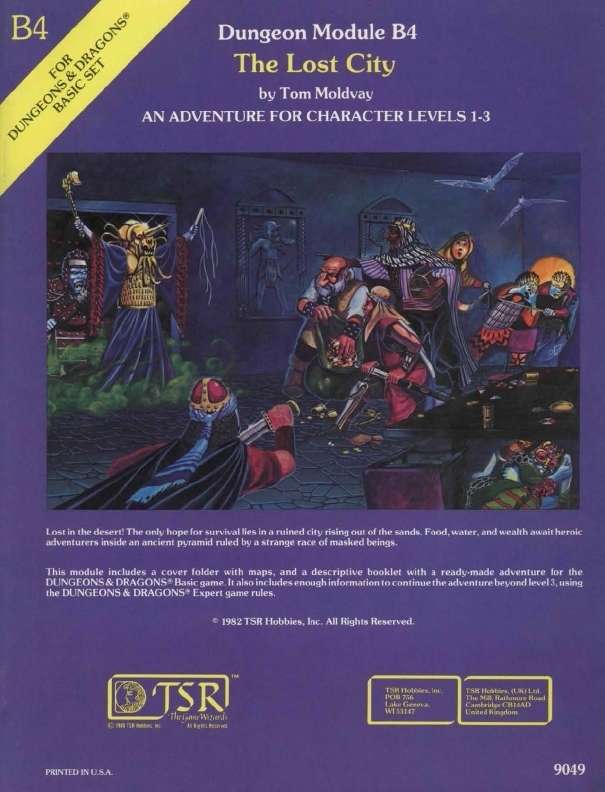 The Lost City takes place within a massive pyramid in a city buried in the desert, and was originally a 32-page module. Goodman Games takes these old modules and presents the original plus a 5th Edition update and other materials in a big compiled hardcover.
Last edited by a moderator: